Visiting Disney with Special Needs
Visiting anywhere with Special Needs can be complicated but Visiting Disney with Special Needs is quite an experience. I always had a fear of visiting Disney with my youngest son. My son Caleb has autism and I was terrified he would hate it, throw a fit, or just melt down completely.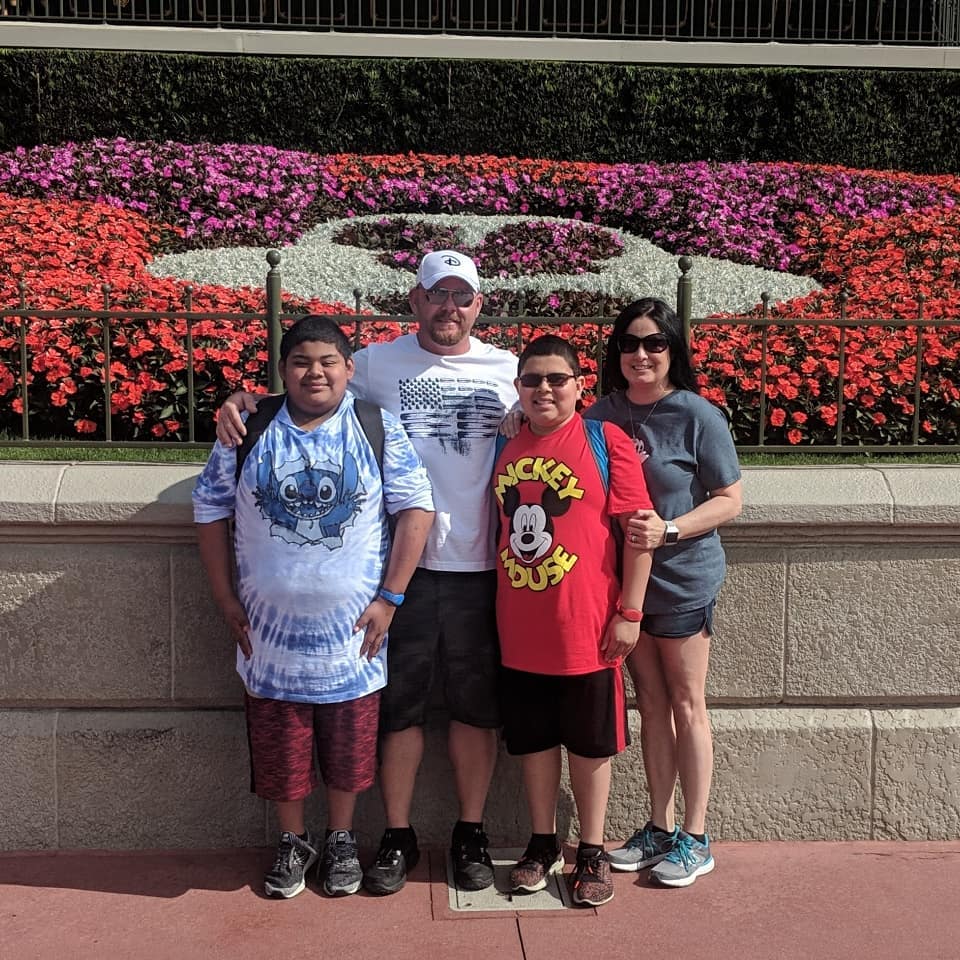 I know Disney can be really overwhelming for an everyday person, what would it do to my son. Of course, I wanted to give my kids all the opportunities I could but there was still that fear. I have never backed down to facing a fear and I wasn't starting now. The one thing that was so important was planning!
Visiting Disney with Special Needs:
One of the greatest things I found was Walt Disney World Attraction Details for Guests with Cognitive Disabilities. This list tells you so much about every park and every ride. You can then decide ahead of time if it is something you would like to try. Everyone is different and this list can be great for everyone. I have a friend who is very afraid of the dark and this would tell her if the ride she is about to go on is in darkness. The most important thing is for everyone in your party to enjoy the magical experience.
The Walt Disney World Attraction Details for Guest with Cognitive Disabilities is broken up in 12 categories. These will come in very handy when visiting Disney with Special Needs. Each Disney World park has their own breakdown and gives details where applicable.
Walt Disney World Attraction Categories
Smells and Scents
Flashing Lights
Loud Noises
Periods of Darkness
Bumps
Fast
Lifts Off Ground
Wet
Element of surprise
Type of Restraint
Amount of time
Fast Pass+
I also wanted to scope out all the things that were available to me as a special needs parent to ensure my son had a magical experience. I found quite a few things I could do when we needed a break, needed to end the day, and where to go in the park if I need to get somewhere fast. Being a parent visiting Disney With Special Needs can be frustrating. That is why I dot all my I's and cross all my T's before leaving.

Tips and Hints on Visiting Disney with Special Needs
Purchase Tickets in Advance so you do not have to stand in line.
Rider Switch is awesome when you want to enjoy, and experience and your child doesn't.
I have always tried to give my son experiences without focusing on his special needs. There is not always a pass. But when in Disney it is too overwhelming. At Disney we use the Disability Access Service.
Make use of the Guides for Guests Disabilities. These guides are available at Guest Relations or you can download in a printable format for each theme park.
Look for restrooms and companion restrooms.
We rode the monorail when he got overwhelmed. It is such a smooth ride and very relaxing.
Look for Break Areas.
Make a schedule!
Watch Videos on Disney and the ride experiences. Caleb put a big huge X on several rides after watching the videos. He did change his mind on one or two once he saw them.
Practice waiting in line. We went to a local amusement park and waited in line for several things. I just wanted to see if I could make him see the result of waiting in line.
Block out headphones. I don't know a special needs family that doesn't own a pair!
Their favorite Device. We took his phone so he could plug in and play a game or watch something to settle him down.
A safety tattoo or bracelet. We have made tattoos and hospital bracelets with our information on them. JUST IN CASE
Take a picture of your human every day! We stood them by the door each morning, so we knew exactly what they had on that day. IF something does happen you will have an up to date picture to share.
Visit the Miniature Golf Course. It was relaxing and a break from the crowds and stimulation.
Go to the pool. We found swimming in the evening helped calm him down for bedtime.
I cannot stress enough how important planning is for you, your family, and especially your special needs person. You can't be hard on yourself either. There will be times while Visiting Disney with Special Needs that you can't do everything.
Don't get discouraged! Take it slow, take breaks, and just breathe. Don't be sacred to split up. Sometimes the other people in your family want to do more and that is OK. It is important to have an agreement before you leave that you rotate responsibility if you do decide to split up.
The best thing to remember is you don't have to conquer Disney in one trip. We have been many times and we just take it slow! You can always take this adventure again!
Check out our other helpful Disney Vacation articles!
HOW TO SEE MORE CHARACTERS AT DISNEY WORLD
WHY YOU SHOULD CONSIDER A WALT DISNEY FISHING EXCURSION
WALT DISNEY WORLD PACKING LIST
Shelley is a boy mom, marine wife, and is blessed with an amazing family. She loves sharing recipes, travel reviews and tips that focus on helping busy families make memories.