How To Resurface Counters
Not a fan of your laminate counter tops but don't want the expense or effort to replace? We are going to share with you how to resurface counters yourself. If you are considering resurfacing your laminate counters right now is a great time. With many people looking for inexpensive home improvement projects this is one you can complete in two days for $200! My friend Angie completed this project with her husband and I asked her if I could share it with you. I was thrilled when she said, yes!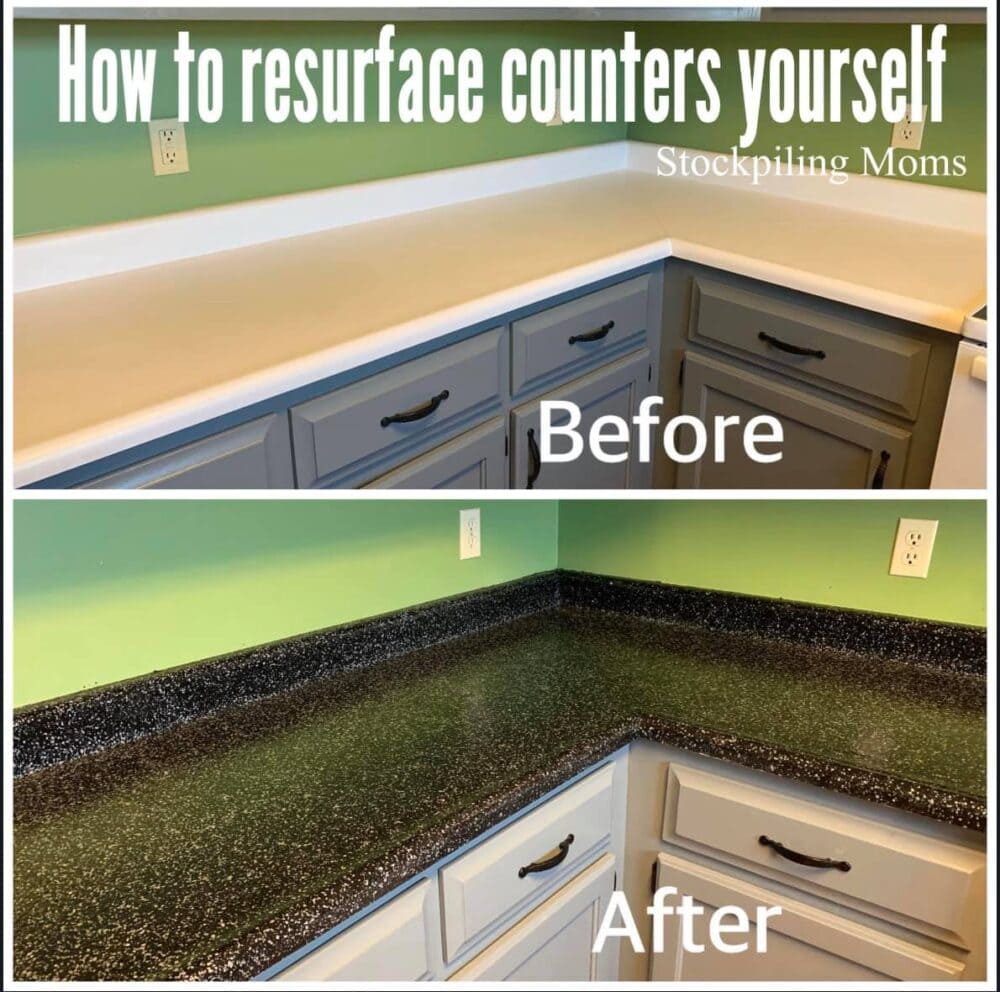 She used this Rust-Oleum Countertop Transformation Kit available on Amazon. It is ideal for use on a variety of laminate counter tops in your home including kitchen and bathroom. It is easy to use with no special skills required and includes complete step-by-step instructions which are included. She said it was really easy to do.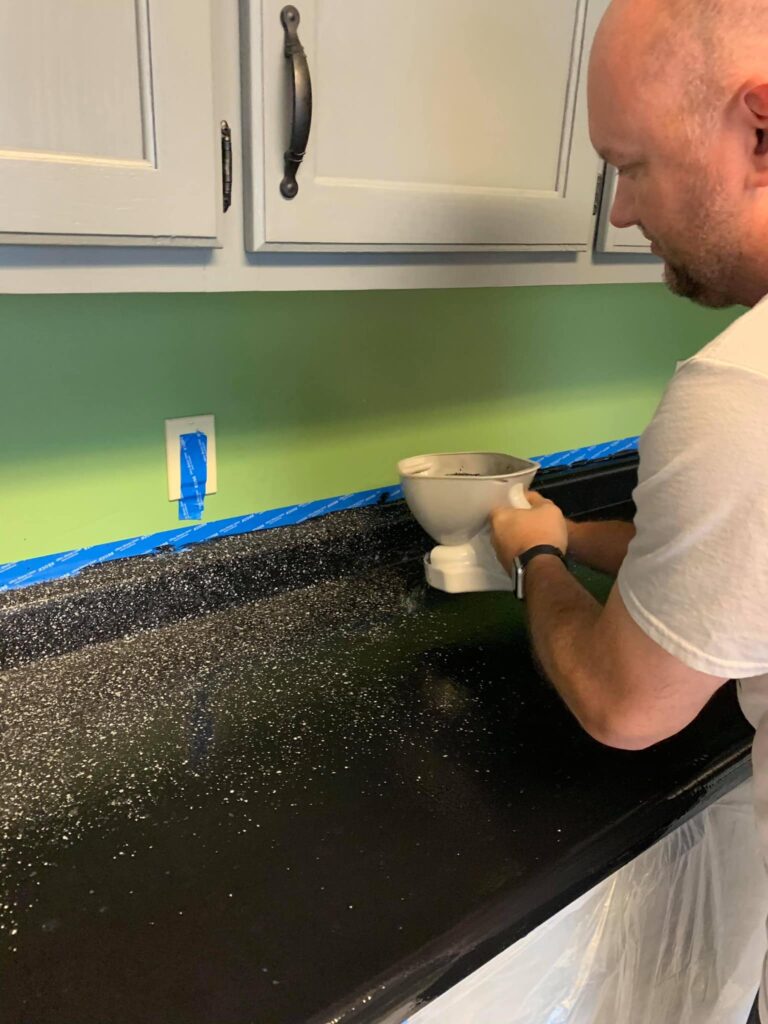 It covers up to 50 square feet or 20 linear feet. Be sure to measure to be sure it will work in your space. It gives you a natural stone look and professional looking results for a fraction of the cost. They were really pleased with how it turned out.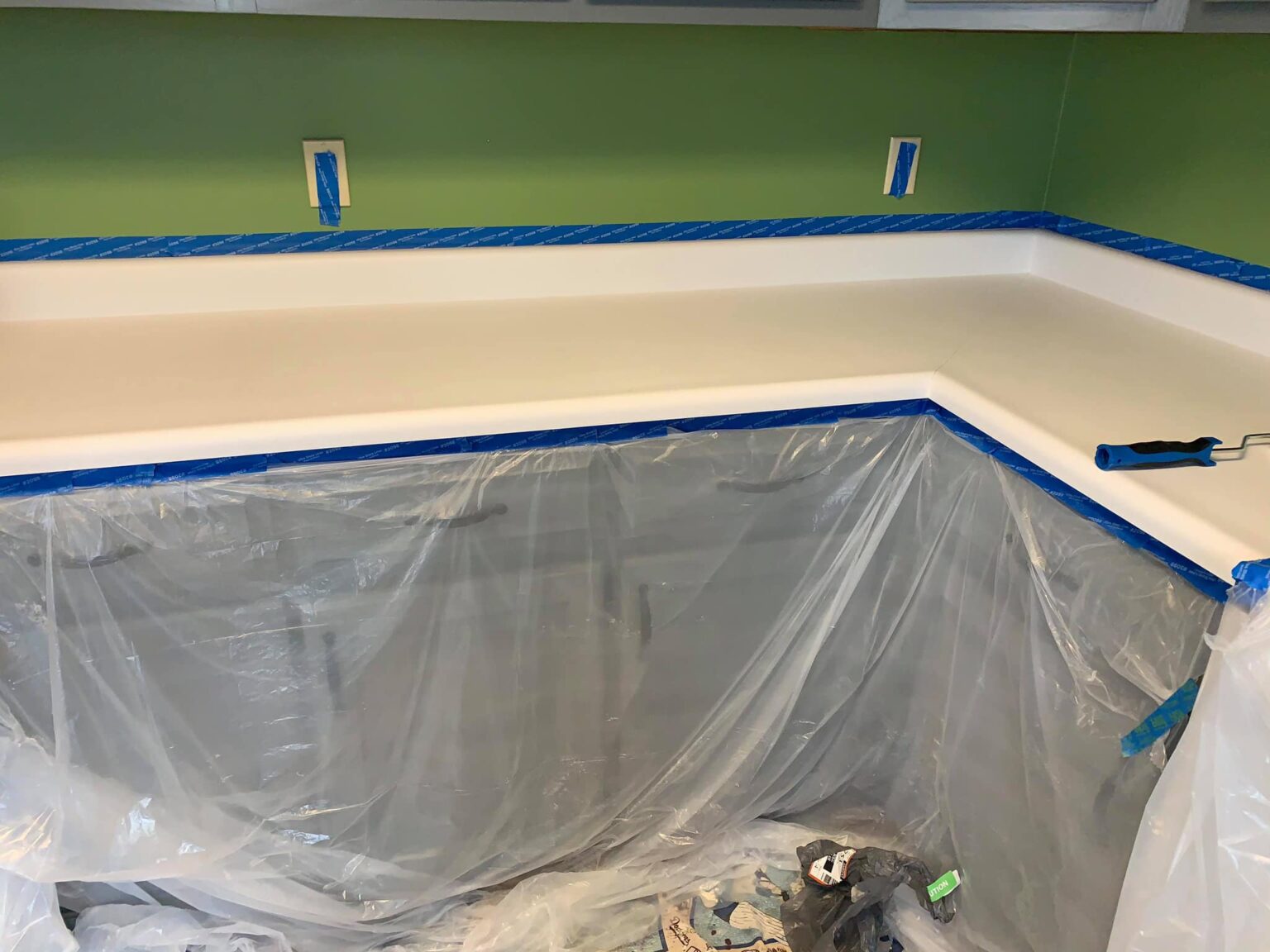 You will simply tape off your counters with blue painters tape and the sink (no need to remove) and clean your counter top well before getting started. Also cover your lower cabinets with plastic. Everything you need to know is in the directions.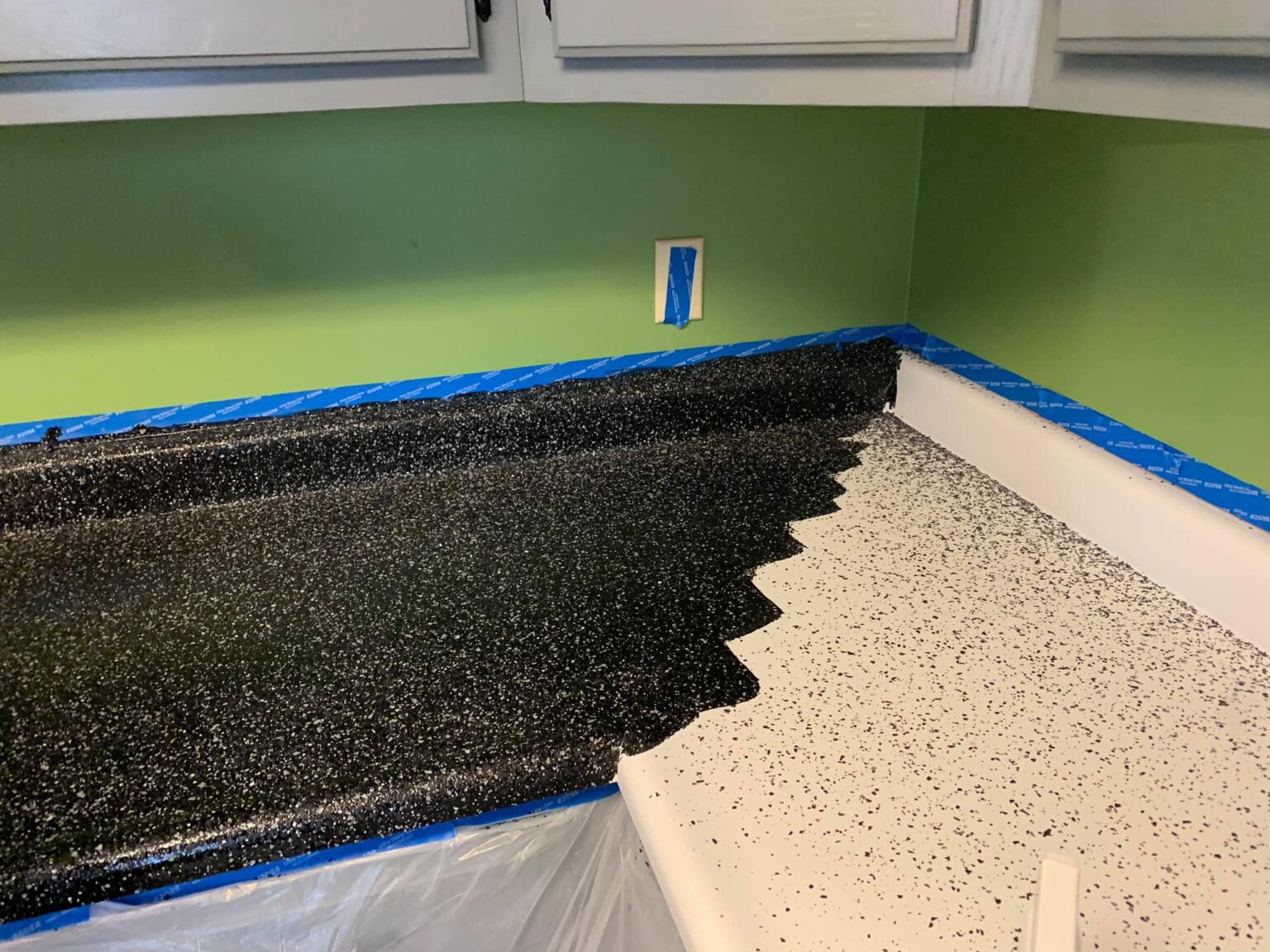 How To Resurface Counters:
1. It's a 2 day process. Be sure you block off two days to complete.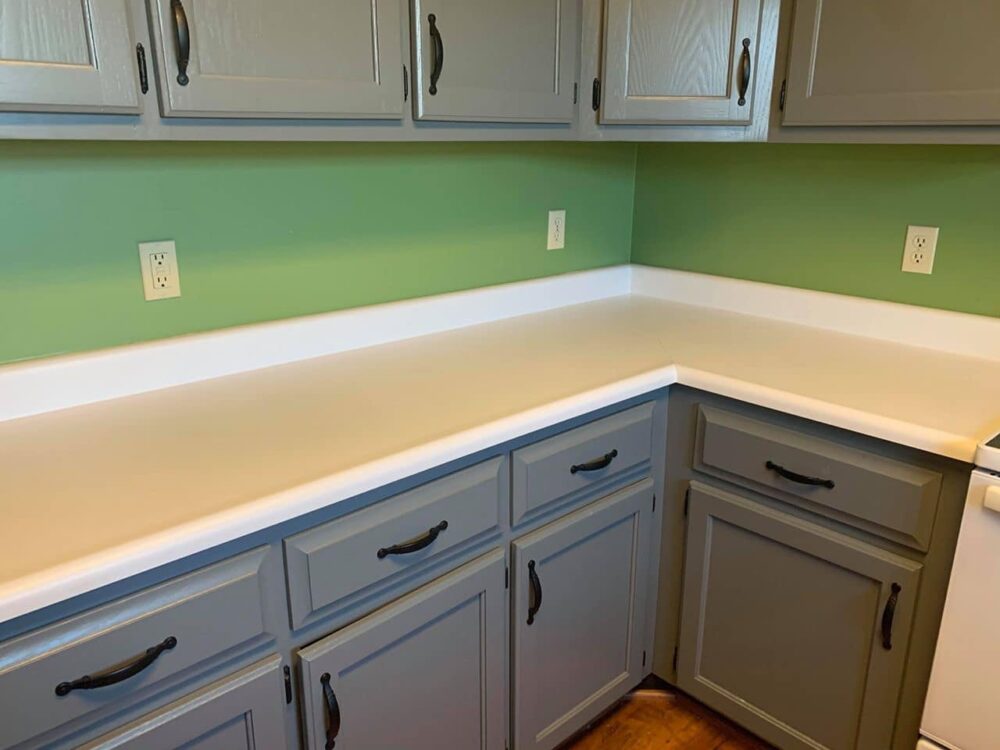 2. Watch the instructional DVD included with the kit, it's very helpful and quick to watch.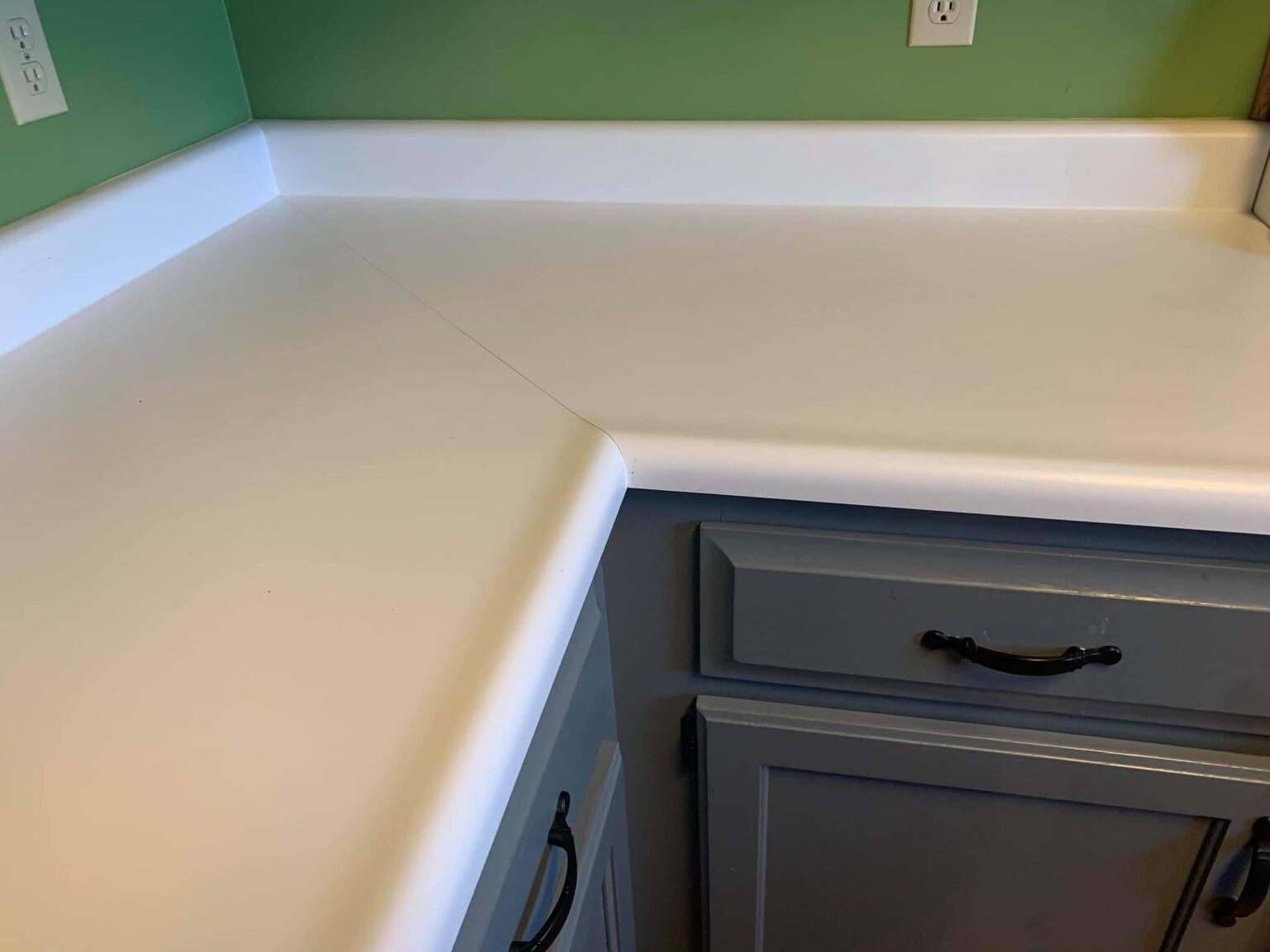 3. It's best if 2 people work together for this project.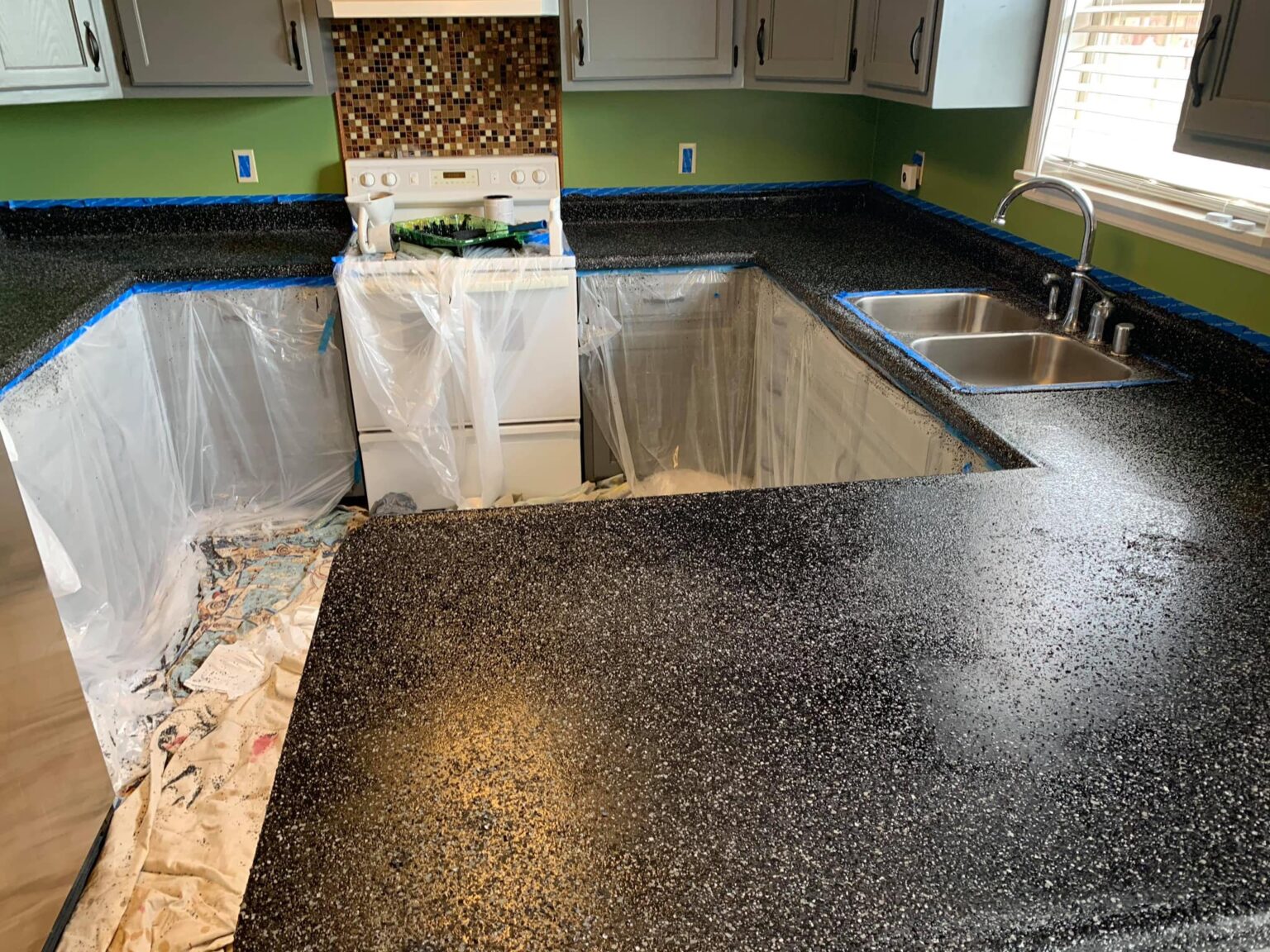 4. Once you have finished the final steps, you need 48 hours to seal without being touched before resuming light use. Wait 7 days before heavy use for best results. Be sure to account for this in your planning.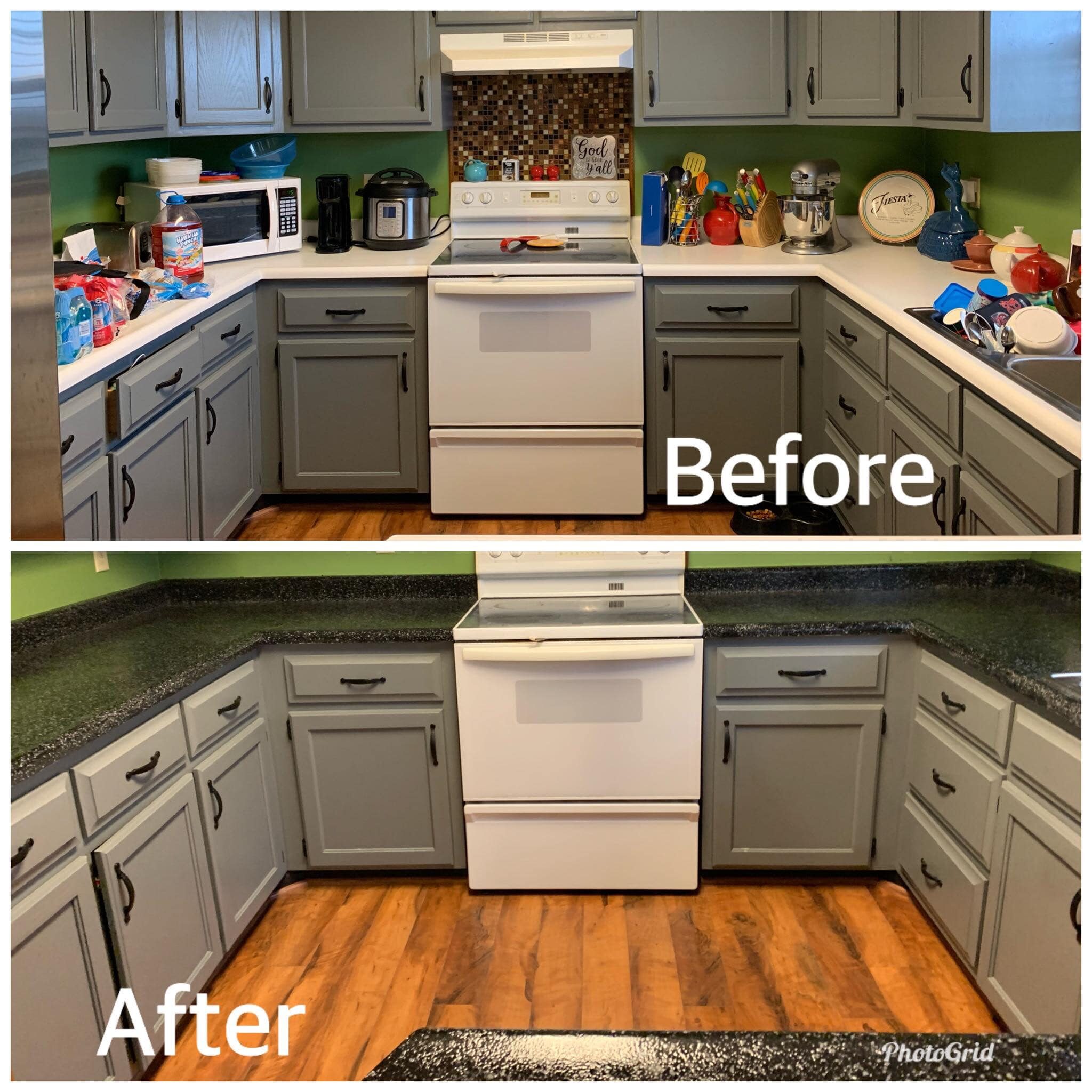 5. Don't stress over mistakes in the sanding process on day 2, you can easily correct your mistakes.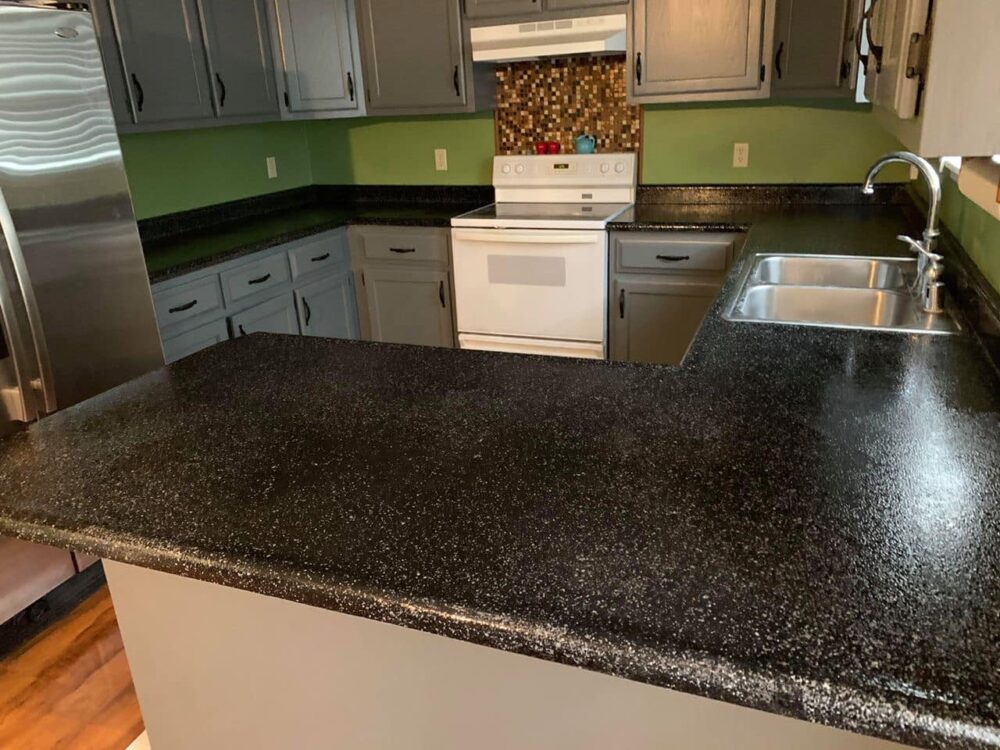 6. Get a sitter for your kids. Trust Angie on this one. You need the time to invest without the distractions.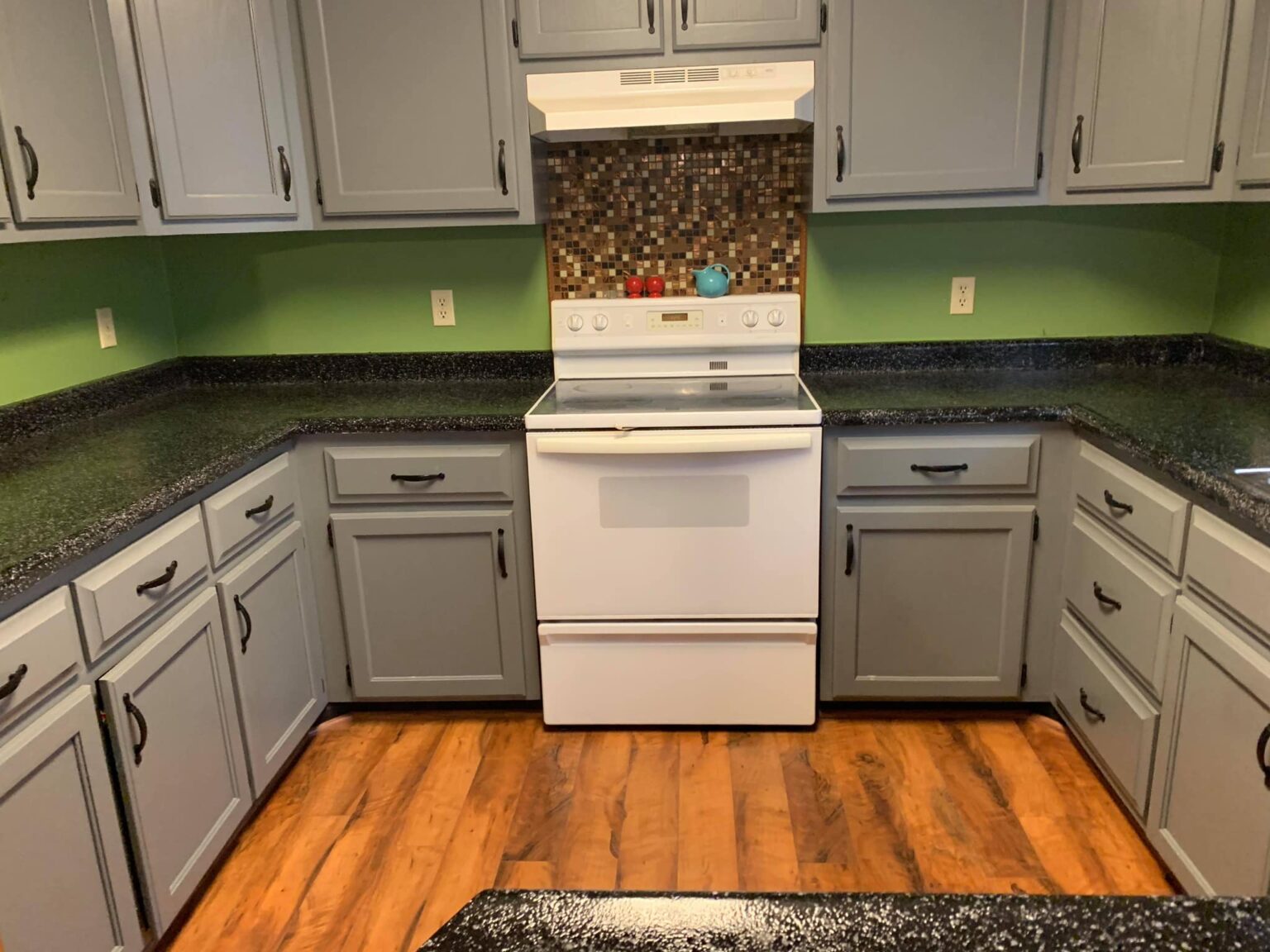 Hope you enjoy this easy DIY forHow To Resurface Counters. Would love to know if you give it a try! It is a great way to spruce up your kitchen or bathroom!
More DIY Projects You May Enjoy:
How to Redo the Fabric on Kitchen Chairs
Natural Cleaning Way to get rid of "Boy Bathroom Smell"
Melissa is a football and soccer mom who has been married to her best friend for 24 years. She loves sharing recipes, travel reviews and tips that focus on helping busy families make memories.