Graduation Gift Guide 2020
Check out our Graduation Gift Guide 2020. With Graduation Season in full swing I thought I would share with you several thoughtful Graduation gift ideas.
If you are trying to think of something outside of the box we have some suggestions for you. Of course all Graduates enjoy cash and gift cards. However sometimes you want to include a gift with your cash or something that the Graduate will remember. Check out this Graduation Gift Guide 2020.
Graduation Gift Guide 2020:
Olivia Watch – This is the perfect gift for a graduate. I love giving a watch for special occasions. It is nice to reference that you want the person receiving this gift to treasure this special time in her life. Featuring a real marble face with veining and genuine leather strap, this is the ideal statement piece for a woman always on the go. It is a beautiful watch and is available in petal (shown), Kelly Green or Onyx. The cost is $68.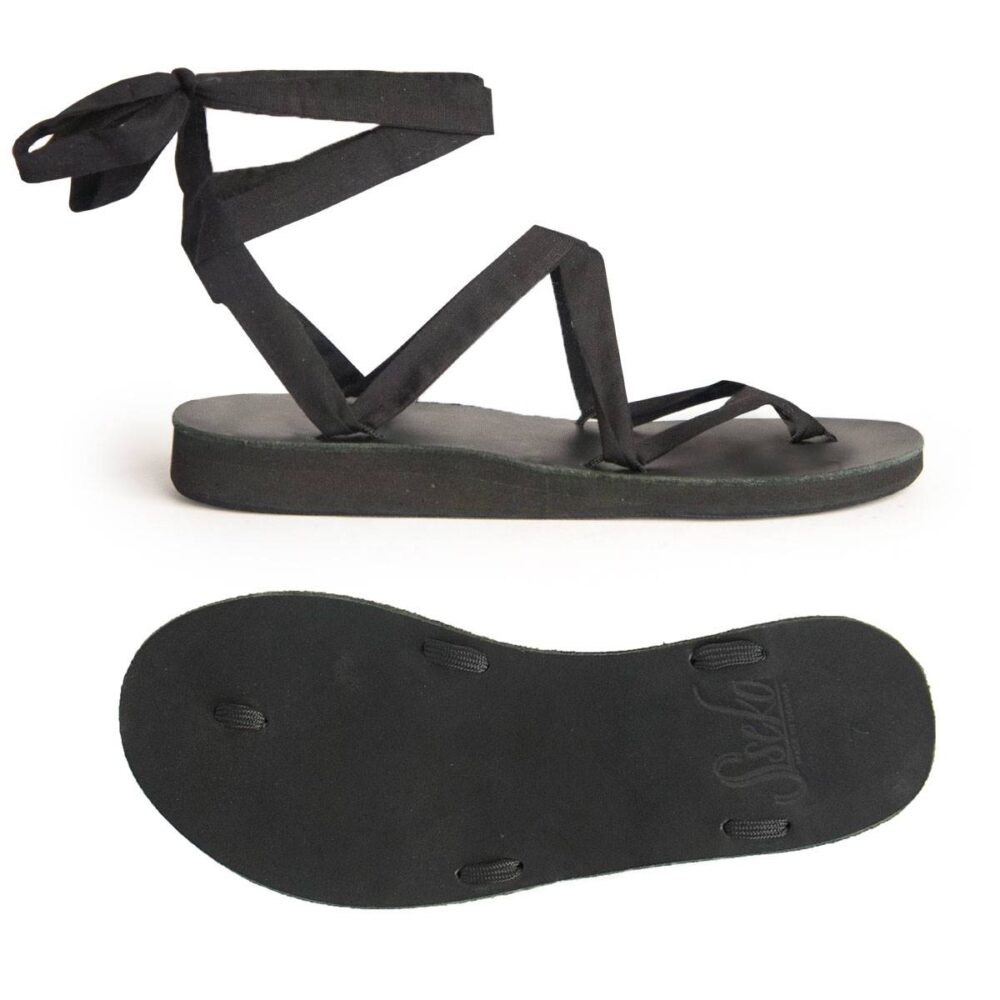 Sseko Ribbon Sandals – This is the perfect gift for a college student. You can choose from either brown or black. Versatile and durable, these black leather ribbon sandal bases include black cotton ribbons that can be tied & styled in countless ways! The perfect choice for warm-weather adventuring, the sandal also features a rubber out-sole and a layer of cushioning foam for all-day comfort. If you have a high school graduate they will love these. You can also add additional ribbons too! My daughter LOVES these and yours will too!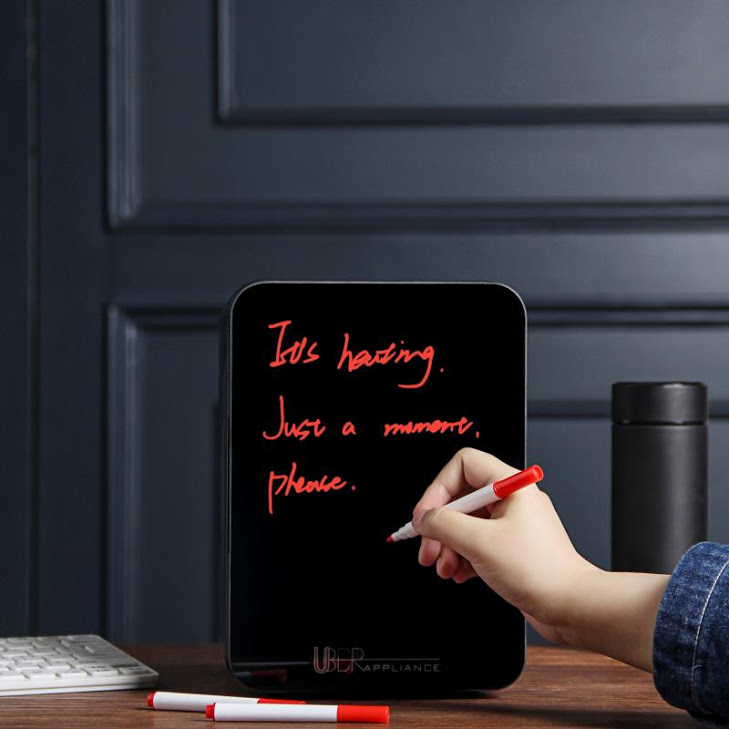 Uber Chill – Looking for the perfect gift for your graduate? Check out this personal fridge. The sleek and highly functional design features heating and cooling options to keep contents cool or hot. Utilizing state-of-the-art and environmentally friendly thermo-electric Peltier Technology, Uber Chill is capable of cooling or warming within a reasonable amount of time, cooling down to 32o F and warming up to 150o F. Keep your food warm now and your drinks cold for later!
Compact and weighing around three pounds, this 4-liter mini personal fridge holds up to six 12-ounce cans or four 500-milliliter bottles. Need to hold more? Uber Chill offers a 12-can, 9-liter capacity model as well. Each mini fridge includes a built-in AC/DC transformer and two cords: one for home outlets and one for a 12-volt car cigarette lighter. This is a great personal size for the dorm or car.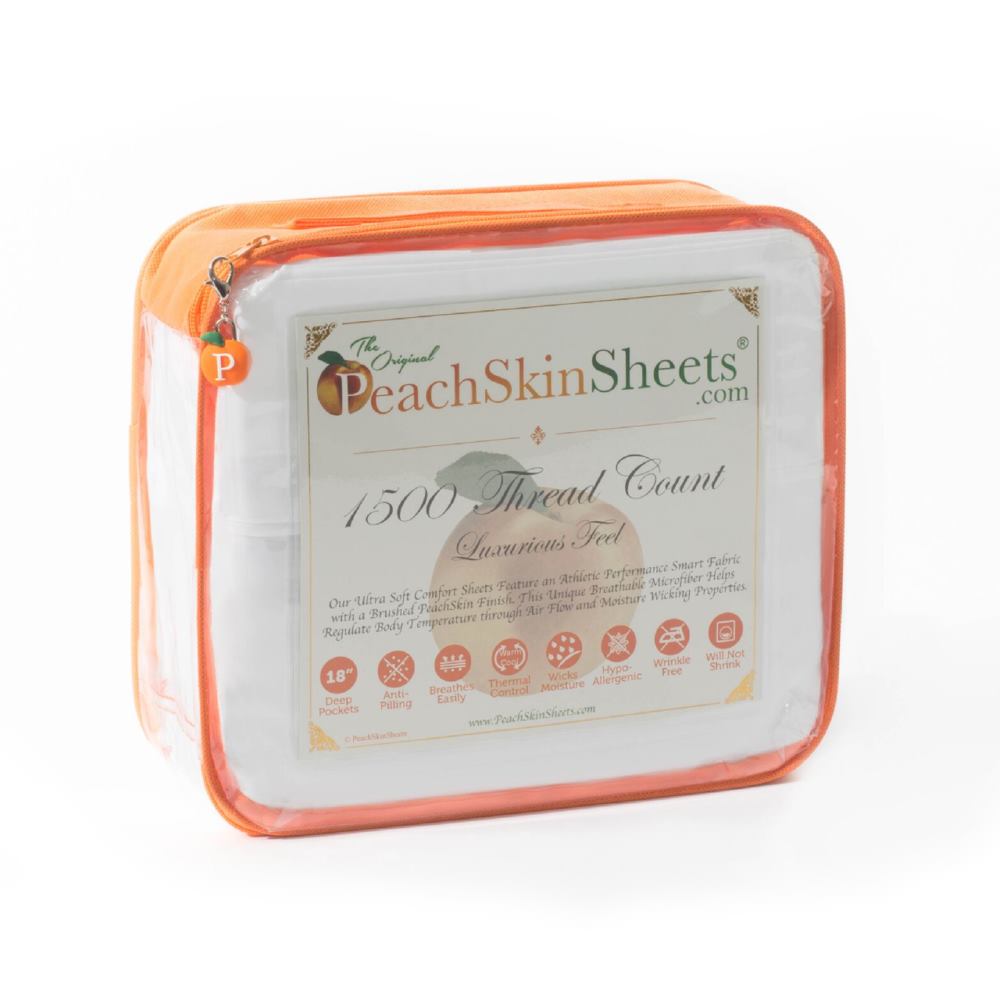 PeachSkinSheets – Your grad will thank you for the gift of a good night's sleep. PeachSkinSheets are the best sheets ever because they are made of a high-performance 21st-Century SMART fabric that helps warm sleepers stay cool and cool sleepers stay cozy. You don't have to compromise softness for dryness. PeachSkinSheets have a luxurious 1500 thread count level of softness thanks to the brushed peachskin finish on both sides, so they're extraordinarily soft no matter what side touches your skin. Price: Sheet Sets starting at $65.
CONQUERing – If you are looking for a unique graduation gift we have you covered!
CONQUERing is a simple ring that's both beautiful and encouraging, an outward reflection of your inner spirit. You select interchangeable, inspiring words that speak to your heart (like Be Happy, Shine, Hope).
While the ring is on your fingers, the disc lays flat. As the ring lies flat on your finger, it has an interesting pattern of lines and curves. But if you take the ring off and give the disc a flick, the hidden word is revealed as the disc spins!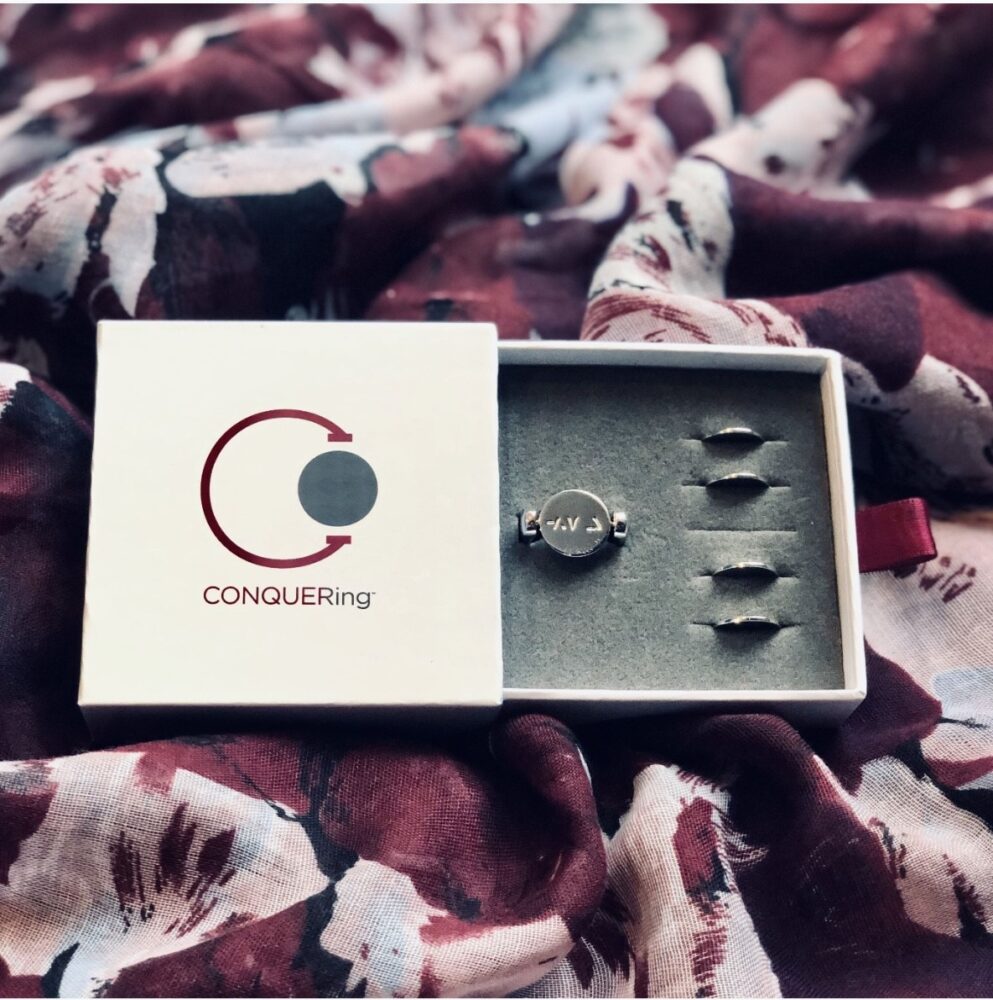 Launched by Tammy Nelson and co-created with her 21 year old son Jake (who was heavily involved in the ring's design and is CONQUERing's Product Development Specialists and a student at Miami University) CONQUERing was created to be more than just a pretty piece of jewelry to wear, but something uplifting—an outer reflection of your inner spirit.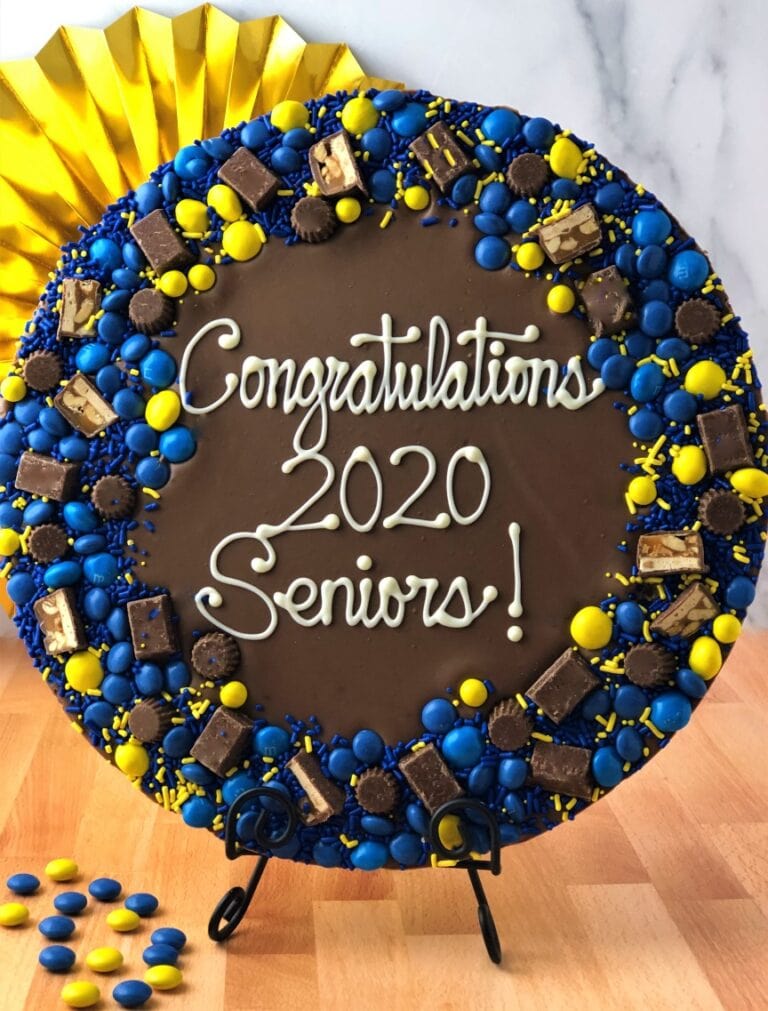 Chocolate Pizza – Graduation plans are not what we expected this year but it can still be a sweet occasion. Customize a graduation Chocolate Pizza for your favorite graduate decorated in their school colors. Choose the size, flavor, candy colors and special message to create a one-of-a-kind graduation gift made just for them. Sealed in cellophane and served in a custom pizza box this is perfect for every graduate with a sweet tooth. They've worked hard for this moment … they deserve the good stuff. Use the comments on checkout to specify when you want it to arrive. Available online.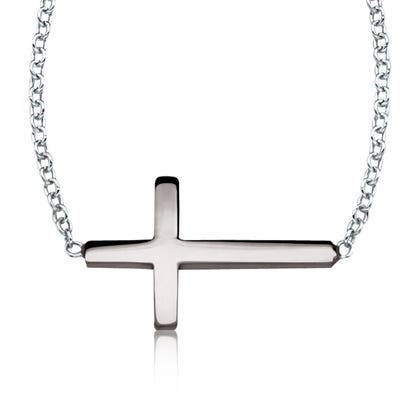 Sideways Cross Necklace – This trendy sideways cross necklace is crafted in sterling silver with a chain length of 18 inches. It will make the perfect gift idea for your graduate. I love gifting reminders to always hold your faith close for graduating seniors. This is a great price too at $49.99. Available online.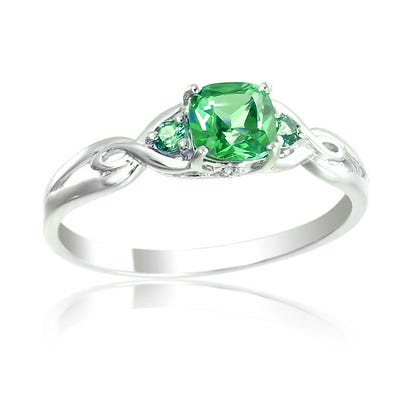 Birthstone Ring – This created emerald & diamond ring is set in Sterling Silver with a 5.5MM Cushion-Cut center stone and Brilliant-Cut accent stones. It is the perfect graduation gift for your senior. We love gifting personalized gifts so you could always customize it with engraving at your local jeweler. Available online.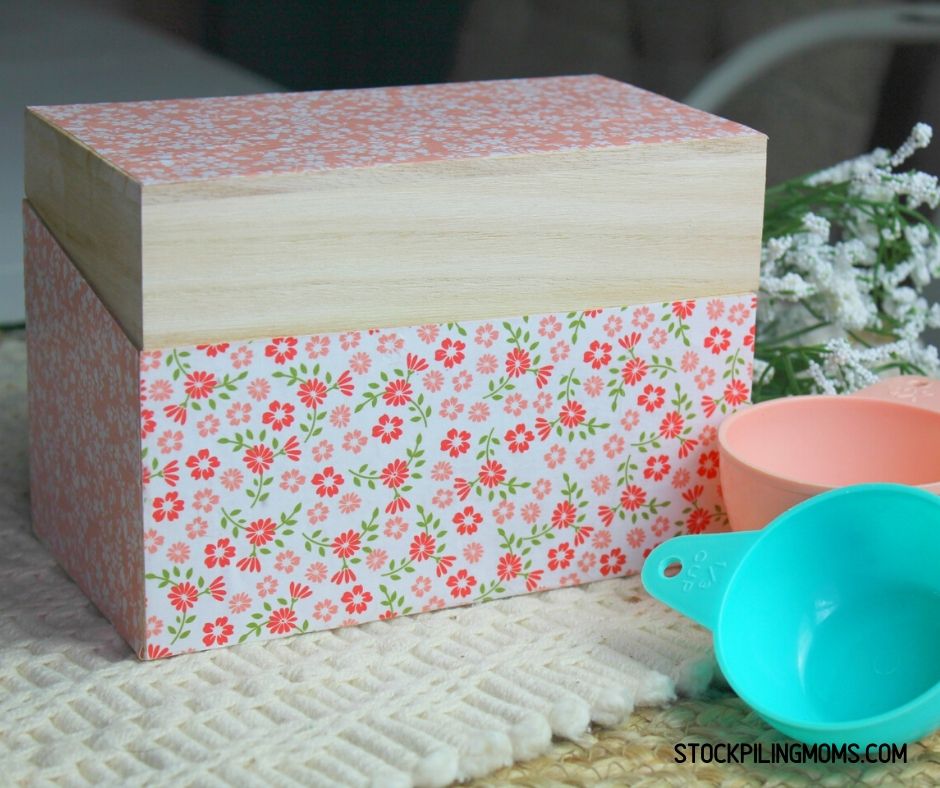 Decoupage Recipe Box – This is the perfect way to customize a recipe box for a graduation gift. I love gathering recipes to use for our meal plans. Whether they are recipes from blogs, or ones handed down from past generations, keeping them in a recipe box is just one of those things that makes me happy. Plus, it's a great way to keep your favorite recipes on hand to reference easily in the future. This would make a great gift filled with family favorites and easy recipes for your college student.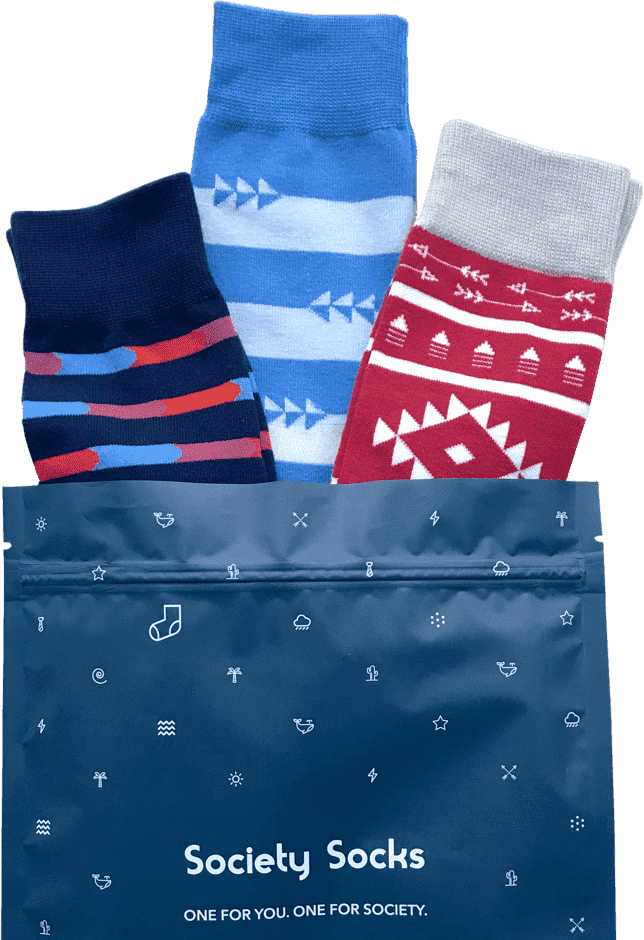 Fun Socks
– Look no further than this Graduation gift idea from Society Socks! I mean there is nothing better than a fun pair of socks. My brother loves to wear fun socks and when I saw this subscription box for socks from Society Socks I thought what a fun and useful gift idea for your graduate! Best of all you can customize this as a gift or personal sock subscription, and choose your length. It is a very useful gift idea but fun too! I love giving fun and useful gifts.
Melissa is a football and soccer mom who has been married to her best friend for 24 years. She loves sharing recipes, travel reviews and tips that focus on helping busy families make memories.