How To Pack Your Moving Truck
We are almost ready to move! So, I am excited to share with you tips about How to Pack Your Moving Truck! Whether you are moving across the country, across town, or just a few miles away these tips are going to make your move easier to manage. The moving truck is one of the hardest things to deal with during a moving process, so knowing how to pack it will help tremendously.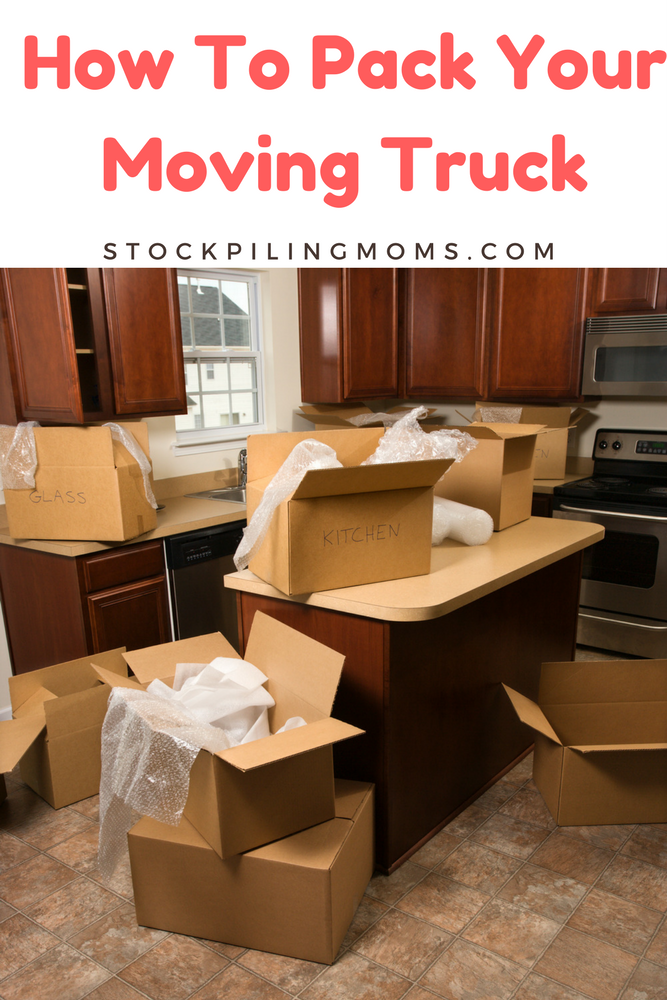 How To Pack Your Moving Truck
Pack the least important items first: Things like your holiday decorations, decor items you don't need immediately, and storage items can all go into the truck first. Since you won't need those immediately upon arriving at your new home, they can easily be the last things you plan to unload.
Use moving blankets and pads for protection: This is so important. Not just for breakable and glass items, but also for your appliances, furniture, and anything that could get scratched or damaged during moving. Large pieces of furniture can easily get damaged if not protected. Invest in moving blankets and wrap anything that isn't in a box. Trust me on this, grease or oil stains and scratches can happen easily if you don't have items protected. Especially things like your major appliances, headboards, end tables, and similar.
Use tie downs and rope to secure items: Just placing items in the truck isn't always enough. Use a rope and tie down straps to make sure that things are secured. Most moving trucks will have a multitude of hooks on the walls and ceiling made for this purpose. Even if you pack things in pretty tightly, you'll be surprised at how much things can shift when moving. Utilize the tools you have to keep things secure. This will prevent scratches, damage, and broken items.
Pack supplies you need immediately last in the truck: This really is the most commonly mentioned item, but it is the most important. Whatever you know you'll need right away, pack it last. That way it is the first thing you get when you open the door of the truck. For us, this would include things like cleaning supplies, toiletries, clothing, bedding, and basic furniture. You would also want to keep things like basic kitchen supplies and pet supplies last to be packed.
Pack a suitcase for the first 1-2 weeks: Instead of packing all of your clothing and toiletries into the moving truck, I recommend that you plan for the first 1-2 weeks of clothing and toiletries. Pack those in your regular luggage and carry in the car you are driving so they are on hand immediately. This will make it much easier the first 24-48 hours in a new home, and if you are setting things up like utilities and appliances, having a week or more of clothing makes it easier to manage.
We can't wait to get into our new home, and are sure that you are probably feeling the same way if you are buying or building. These tips for how to pack your moving truck are sure to come in handy!
More Moving Tips:
10 Places You Need To Call When You Move
5 Must Have Items For Moving With Dogs
5 Tips For Packing For Your Move
5 Tips For Listing Your Home For Sale
Melissa is a football and soccer mom who has been married to her best friend for 24 years. She loves sharing recipes, travel reviews and tips that focus on helping busy families make memories.