Tips on Buying a New Home
Buying a new home is one of the most stressful things I have ever done, especially when I was selling one at the same time. There are so many things I wish I would have known during this process. I was sitting here thinking, if I could save someone stress by writing my experiences why not? My home buying experience did not go as well as I had wanted. Why? I was not properly informed. I should have done more research and looked for articles like this one to help me on my journey. So here are my Tips on Buying a New Home!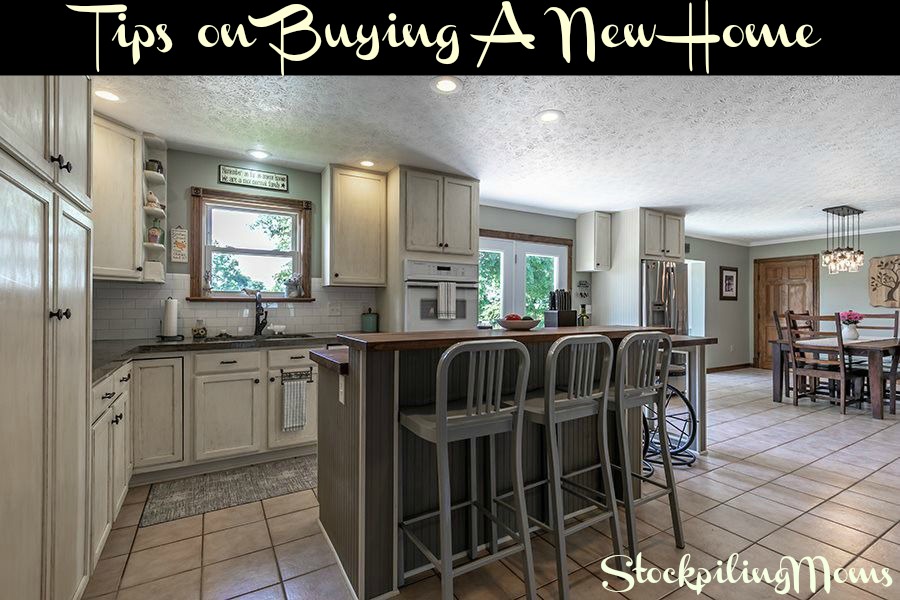 Tips On Buying a New Home
Pick a Reputable Realtor
I made the mistake of thinking it's just a realtor. They just have the platform to buy and sell houses. Yeah, I was wrong. Think of it this way, you are your child's advocate and sometimes the only one. This is going to be where your family lives and your realtor is your advocate but also remember they are making money.
I urge you to research your realtor and the group they work for. In this tech world it is not hard to get the scoop on your realtor. Another great tool is Facebook groups! In Facebook groups you will usually get the good, the bad, and the ugly. When we were looking for a realtor to find a home we didn't do this and ended up changing realtors to sell our home. Do not feel like you have to use the same realtor if you are not having a great experience.
Selling a home is very personal. I sold my home after 14.5 years and it was rough. I cried and reminisced about bringing my kids home and all the firsts celebrated in our home. What helped me with this experience was finding the most amazing realtor. If you are buying or selling in the Northern Kentucky area I urge to call Cindy Cahill!
Melissa and I both used Cindy to sell our houses and I wish I had contacted her sooner. She watches over her clients and makes sure everything runs as smoothly as possible. Her honesty and integrity is what impressed me the most. She may tell you things you don't want to hear but you will totally be glad you listened! She is a true professional and very well respected in her field.
Beware of Realtors that:
Don't call back

Very slow to call back

Make promises that are too good to be true

Make verbal agreements without putting them in a written contract (no matter how small)

Tell you not to worry about things that are important to you

Talk you out of inspections that you think are important because it may cause the seller to drop your contract.

Discuss other contracts with you (if they are discussing someone else's contract they will discuss yours)

The most important thing is you go into buying your new home and feel good about it. If you have any significant second thoughts don't be afraid to drop the deal! There will always be more homes to come on the market. Don't settle!

I also suggest you do not hire a friend. It very seldom goes well. Often mistakes happen, someone gets upset, and your friendship is over.
Viewing Properties
Don't be afraid to LOOK! This is your potential home so don't be afraid to ask those uncomfortable questions or look where you normally wouldn't. Open drawers, cabinets, doors, closets, toilet lids, and whatever you want. I have found that when houses show they close the toilet lids. They show better of course but you can tell a lot about a house by the way they clean their toilet. If you don't have a feel-good feeling when you walk in a showing most likely your feeling will not change. Just walk!
Ask questions before making an offer:
What is the property worth?
What are the taxes on the property? (You may find you can't afford to pay the property taxes alone!)
What is the tax rate? (Remember the tax rate will be on what you purchase it for. The taxes may not be what the current owner pays)
Why is the property being sold?
When do the sellers want to move?
How often has the property been sold?
What is the energy source?
What is the water source?
Does it have a septic tank?
When was the last time the septic tank has been serviced? (I have discussed this with many septic owners. Life long owners many have never had theirs serviced because they know how they take care of it. IF you are buying an older home you may want to invest the $300 or so dollars for piece of mind)
What are the estimated electric bills?
What are the estimated water bills?
Is there insulation in the walls and attic?
Does the home have cable and internet access?
Does the property have multiple meters for water or electric?
Request to see the Disclosure statement on the home.
When was the latest roof installed?
How old are the appliances?
What year is was the water heater installed?
How old is the heating and air?
What are the school districts?
If you are on a neighborhood street, who maintains the sidewalks and roads?
Is there an HOA and what are the rules, regulations, and fees?
Will the house be professionally cleaned before move in? (I HIGHLY RECOMMEND THIS. Our new house was filthy when we began to move in. I actually had to hire a cleaning company myself because I was not moving in without it being cleaned.)
Will there be a home warranty and what does it cover?
These Tips on Buying a New Home will save you some heartache!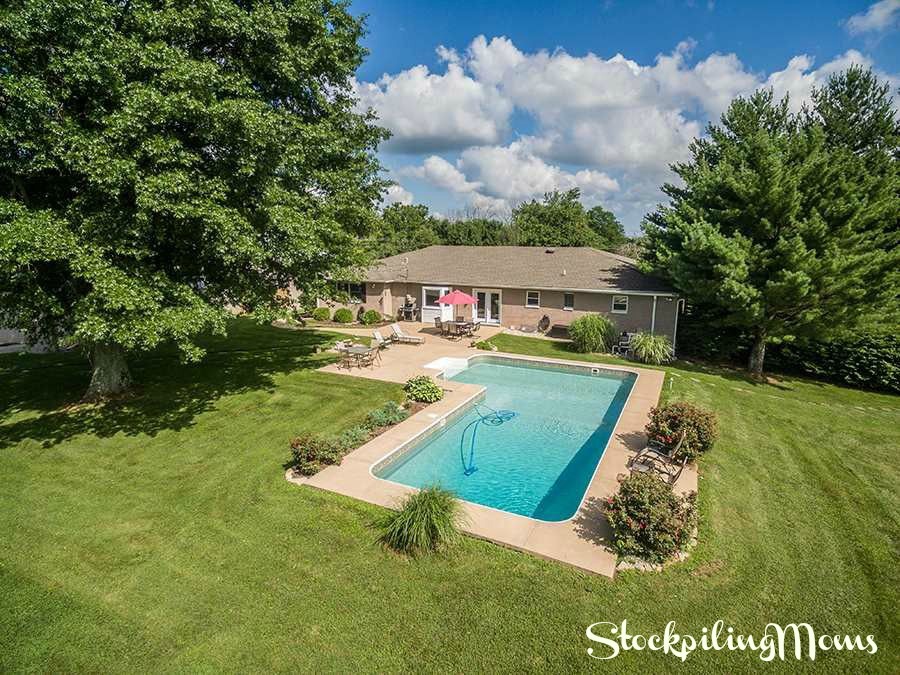 When we purchased our home, we talked to the owners and we were told there was not a leak in the pool. When we did our walk through, we noticed the water was low, but we do realize it was very hot and pools will lose water. I regret every day we went off their word and did not get an inspection. I would go back and pay the money any day. Hopefully these tips will come in handy when buying a home with a pool.
If there is a pool ask these questions:
What comes with the pool?
Is there a cover to close pool?
Is it a safety cover or a tarp?
How old is the pool plumbing?
How old is the liner?
Are there any leaks in the pool?
If the pool has a liner how old is it and is there a warranty?
Does the pool have ladders or ropes?
Who installed the pool and when?
Is the pool under warranty?
Does the pool have a safety drain cover?
What is the cost of maintenance of the pool yearly?
What is the approximate insurance cost of having a pool?
Are there laws or regulations on fencing for the pool?
Does the pool come with a vacuum?
Does the pool come with other cleaning equipment?
Number One tip if there is a pool! GET A POOL INSPECTION! You will not be sorry!!
Disclosure: This article was written about my experiences buying our new home. I was not compensated for any part of this article.
Stockpiling Moms can be found in all your favorite places! Hop on over to Instagram and follow the fun! We love posting memes, family fun, travel, and whatever we are feeling that day! Pinterest is also an amazing place to visit Stockpiling Moms. This is where you can pin all your favorite articles from our Food, Travel & Lifestyle Blog!
Shelley is a boy mom, marine wife, and is blessed with an amazing family. She loves sharing recipes, travel reviews and tips that focus on helping busy families make memories.