How to make green smoothies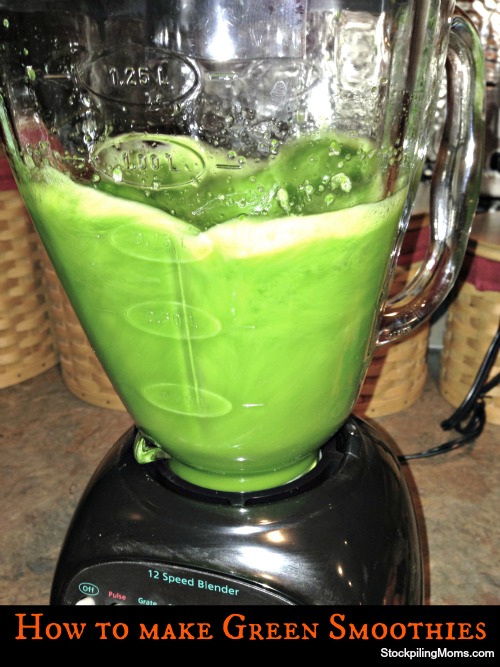 Do you want to know How to make green smoothies? I wanted to share a full post summarizing how to make green smoothies. I have been enjoying a green smoothie every morning. Each smoothie has approximately 200 or less calories and is PACKED full of fruits, vegetables, minerals and nutrients. I am so excited. I have actually lost 3 lbs since I started. What I love is that you can literally create whatever you want using greens and liquids as your base.
I can tell you my energy level is amazing. One tip that I learned is to use lemon essential oil or lemon rind to take the "bite" out of the greens. I also learned that by adding 1/2 cup or so berries you will turn your smoothie to a beautiful shade of pink, blue or red and it tastes just a little better (sweeter)
I hope you enjoy!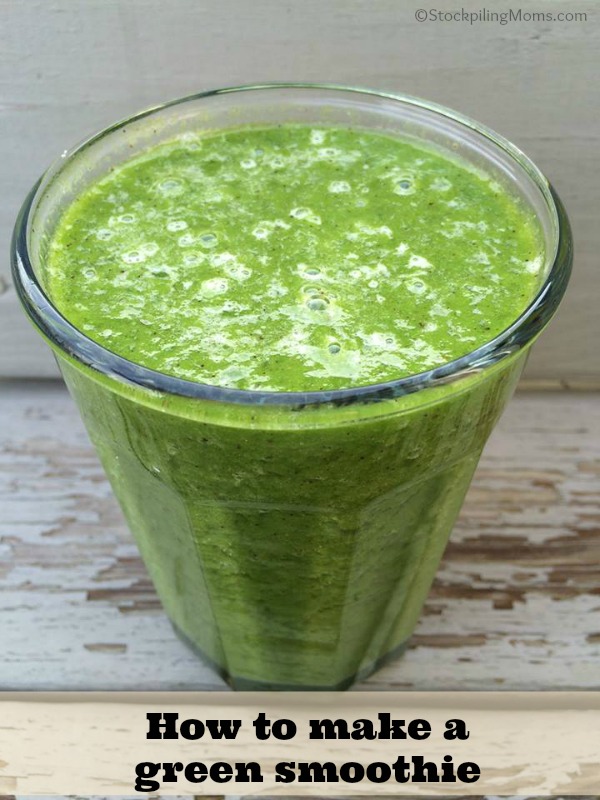 I don't own a Blendtec or a Vitamix. Right now I just chop things up more and remove some of the really tough peels until I can afford one. For now I am using a Ninja. I would love to get one though as I am making a green smoothie daily. You may want to read this post – What in the world is a Vitamix?
The main tip is to not get hung up on measuring. Put what you like in your smoothie. The best advice I can give you is to start with 2-3 cups of liquid and then add your greens (this can be any combination of what you like). I would say a large handful of spinach and 1 small handful of kale and Swiss chard is a great place to start. However you can add cabbage, arugula, beet or any other green that suits your fancy.
Add your liquid THEN your greens then liquefy your greens. Your liquids can be water, coconut water, almond milk, coconut milk, cows milk, kiefer or sunflower milk.
Next add additional veggies like carrots, celery, beets, cucumber or even green pepper (this will spice it up). Then liquefy again.
Next add your fruit like apples, pears, melon and liquefy again.
TIP – Next add at least 1 tsp fresh lemon rind or 2 drops of citrus essential oil (lemon, lime, orange or grapefruit) and make sure it is a certified therapeutic grade – this will take the "bite" out of your greens.
TIP – Finally the last secret is add 1/2 – 1 cup frozen fruit and liquefy again. This is a great tip because it naturally "sweetens up" your smoothie and gives it a fabulous color. A great tip is to freeze your own fruit when it is a stockpile price.
If you want to make an advanced smoothie you will want to add some extras like aloe, hemp seed, flax seed or flax seed oil or even pumpkin seeds or nuts. You can see the recipe below. You can also add additional essential oils, honey, ginger or cinnamon.
To sweeten your green smoothie further you can add Stevia like Sweetleaf, honey or agave – you may want to read my full review of Sweetleaf.
I like to drink my green smoothies from a glass canning jar or other tall glass. You can add a lid and save the second one for an afternoon snack or the next day.
You can even freeze green smoothies.
I love to freeze ingredients for my green smoothies! It saves me time and money!
Green Smoothie Recipes:
Advanced Green Smoothie Recipe
Blueberry Delight Green Smoothie

Disclosure: We are not providing medical advice, please consult your physician with any questions.
Melissa is a football and soccer mom who has been married to her best friend for 24 years. She loves sharing recipes, travel reviews and tips that focus on helping busy families make memories.