How to Keep Bananas Fresh Longer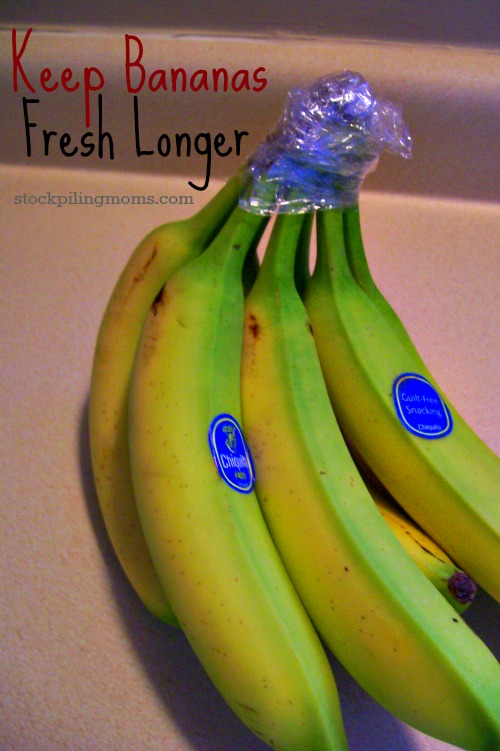 How to Keep Bananas Fresh Longer? Who knew that putting saran wrap on a banana stem would help keep them fresher??? This is a great tip to save you money as it will extend the life of the banana.
How to Keep Bananas Fresh Longer:
I saw this idea and wanted to give it a try. I was a little skeptical but thought if it works then it would great. I don't know about you but my bananas always start to ripen very fast and then before you know it I am making banana bread or banana pudding so they don't go to waste. This simple tip extends the life of your bananas if you enjoy eating them versus cooking with them.
So for this tip all you have to do is wrap a piece of saran wrap around the stem of the bananas. Just remove the saran wrap when you want to get a banana off and replace it back. This did work for me and my bananas lasted longer than they normally do. I have been putting it on them ever since. Hope it works for you!
You can also FREEZE Bananas – check out this post!
Banana Recipes
Melissa is a football and soccer mom who has been married to her best friend for 24 years. She loves sharing recipes, travel reviews and tips that focus on helping busy families make memories.