How To Get the Most from your Sam's Club Membership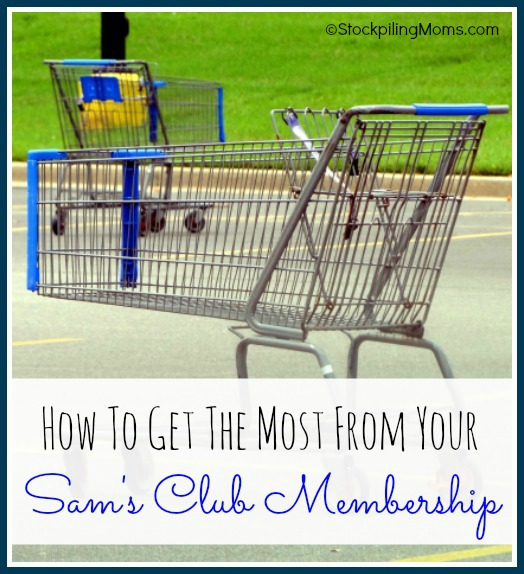 How To Get the Most from your Sam's Club Membership is a great question! Buying in bulk or stockpiling is something many families do to save money these days. With many wholesale clubs out there, It is clear to see why; It makes sense in your wallet. Sam's Club is a Walmart-owned wholesale club that has been around for quite a few years and if you have a membership there, you know that there are plenty of savings, but here are some tips to help you save even more and get the most from your Sam's Club Membership. I have personally been a member at Sam's Club for years.
How To get the Most From Your Sam's Club Membership:
A membership to Sam's Club can cost you $45 annually, so make sure it will really be worth it for you to spend this amount. If you only go in there to make a couple purchases here and there, you might have a hard time justifying the cost. While this membership is lower than other wholesale clubs, keep in mind that $45 wasted is still $45 wasted. You can also go with a "Plus" Membership that gives you extras like coupons and instant savings if you will use it enough.
Get a friend or another family member to split the cost of the membership with you. While the official rules regarding the membership state that you can only add one complimentary member and they must be a household member, that doesn't mean you can't take someone with you and make joint trips together. Have someone else pay for half of the membership while one of you is the cardholder and go together.
Get a "bulk buddy". Similar to having someone split the cost of the membership with you, you are allowed to bring up to two guests with you into the store. If a giant package of paper towels is not something you need or have room for, but the price is good, split the cost of it with a friend and then split the goods.
Know what to buy. Some things are not a good deal. For instance, stay away from things like giant boxes of plastic zipper bags or laundry detergent. You can get these much cheaper in smaller quantities and often free with coupons at the grocery store.
Know when the discounts happen. Generally speaking, meat can be a good deal at Sam's Club, but they mark it down on manager's special in the mornings. Get there early for the best selection of discounted products.
Make sure to check out the clearance section. One thing that is pretty unique to Sam's Club for the most part is the fact that they have a clearance section. You will find it in the back of the store in most cases and it will have all kinds of products and even furniture. These are often store models, but they are in excellent shape.
Make sure you know the insider tips such as buying seasonal items and looking for the price codes. Prices ending in a "1" generally mean it has been discounted and seasonal items are often at great discounts.
Make sure not to use too much of the items you buy-or too little. Just because you have a giant container of something doesn't mean you should use more. You will not be saving yourself any money if you do. Also, just because a giant container is a great buy, doesn't mean it is worth it if you waste it before it goes bad. Be mindful of your usage of items before you purchase. If you waste the item you are flushing your savings down the drain.
Consider purchasing your Sam's Club Membership as a groupon. Last year we posted a great deal before Christmas so if you are considering a membership keep your eyes out!
One way to save money at Wholesale Clubs if you decide to become a member is to "gap" your membership. When your membership is nearing expiration stock up on items to last you three to six months and as you run low on these products then renew your membership. By doing this you will pay the membership fee every 15 to 18 months versus every 12. It is one way to save yourself some money when it comes to paying for the membership fees.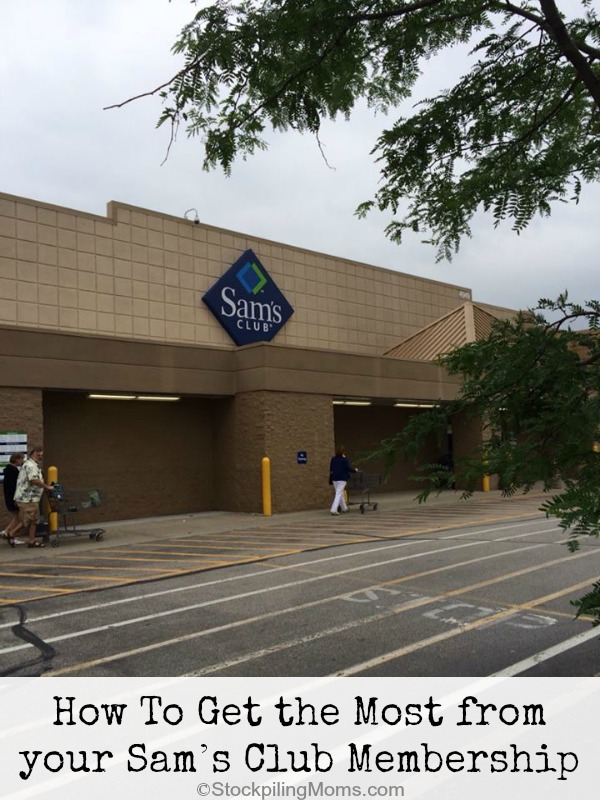 The biggest thing to remember is that just because an item is sold in bulk does not mean it is better price than purchasing the smaller size with a manufacturer coupon, especially if you shop at a store that accepts manufacturer coupons (and if they double coupons).
However our experience shows that if you are NOT using coupons or if you store doesn't double then you will do really well shopping at Sam's Club. You should carry a calculator and create a price book when you shop so you can divide the total cost by the amount in the package (Unit Price) and compare if you can get it for a lesser price at the grocery store using a coupon.
Be sure to always stop by the Freeosk for a free sample when you scan your card too!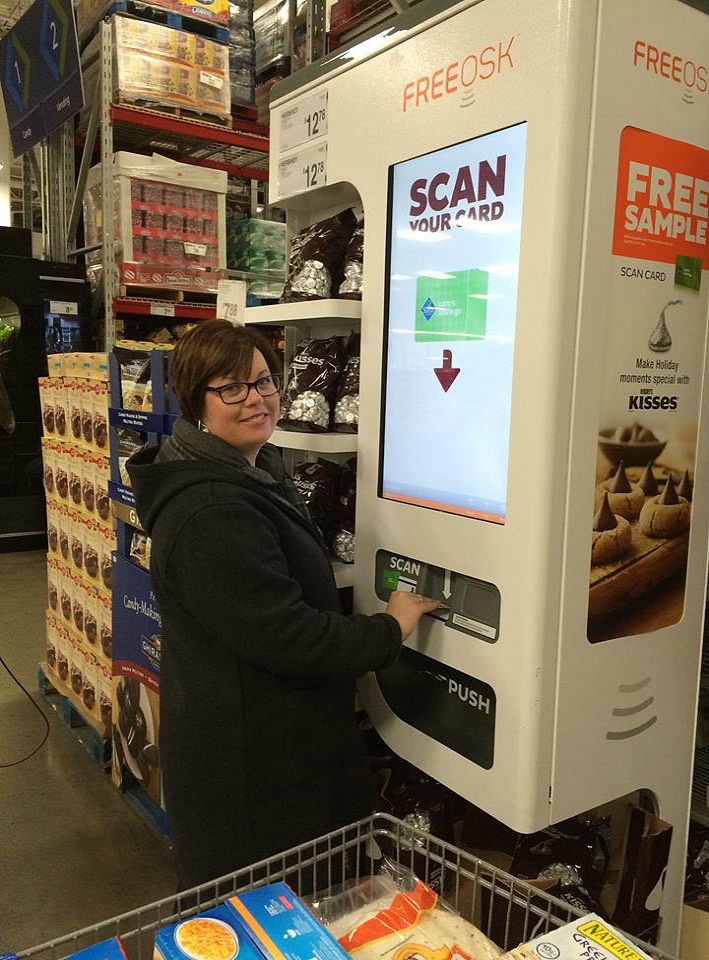 Ways To Save:
How to Shop at Whole Foods without Spending your Whole Paycheck
5 Ways to Increase Your Savings at Target
7 Ways to Save Money Without Couponing
Stockpiling Posts:
How to use the freezer to stockpile
Melissa is a football and soccer mom who has been married to her best friend for 24 years. She loves sharing recipes, travel reviews and tips that focus on helping busy families make memories.