Sell your phone on eBay for extra cash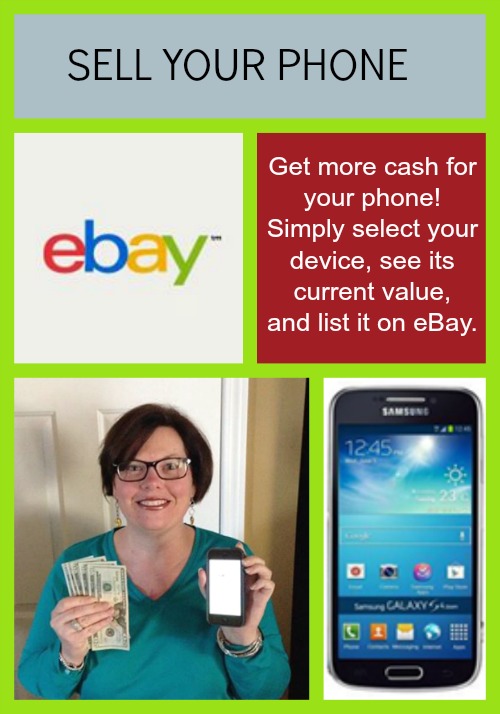 Did you know you can Sell your phone on eBay for extra cash? Are you looking for a way to earn some extra cash? With Spring Break right around the corner some fun money is what we need. Do you have old cell phones lying in a drawer in your house? Did you know that you can sell an old cell phone online and earn cash?
Sell your phone on eBay for extra cash:
If you don't have any, I bet someone in your family does. It's easier than ever to make money on eBay when you sell your old Samsung Galaxy phone, sell your iPhone or any of your old phones, using this new selling tool.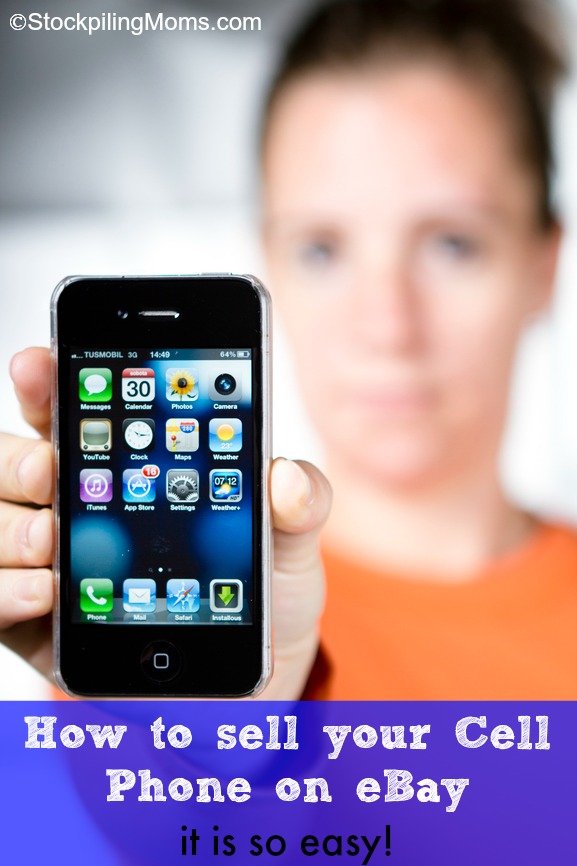 Not only can you sell your phone for extra cash you can also sell other items on eBay too! Shelley and I were just talking about eBay and the items that we have had success selling there. Did you know that clothes, toys and collectibles do really well? Why not turn some of your household clutter into some cash!
We are looking for some additional income right now because my husband is unemployed. Our budget is tight so we decided to look at some things around our house that we could sell on eBay for some additional income. Whether you are looking for money for your summer vacation fund or if you are in need of a new summer wardrobe this is a great opportunity to make some additional cash by selling an old cell phone on eBay.
When we started clearing clutter at our house, we actually found 3 old cell phones that we could sell! With the money from the phones, we can use that to help do some fun things during spring break. Since we are not able to travel this year, we still want to do a few fun activities and this money will help! Did you know that on average, a cell phone sold every 4 seconds on eBay! That is crazy huh! In fact an iPhone is sold every 16 Seconds on eBay and a Samsung cell phone is sold every 22 seconds on eBay. We are in luck because a Blackberry is sold every 2 minutes on eBay and we had 2 of those!
So head over to eBay – Sell My Phone and check it out! You may be surprised like we were on how much we could make. I know I was!
Disclosure: My blog post was written as part of my collaboration with eBay. All opinions are 100% my own.
Melissa is a football and soccer mom who has been married to her best friend for 24 years. She loves sharing recipes, travel reviews and tips that focus on helping busy families make memories.