PetArmor Plus Provides Vet Quality Flea and Tick Prevention
PetArmor Plus Provides Vet Quality Flea and Tick Prevention at an Affordable Price. When it comes to our pups I always have concern for their care. Making sure that they are fully protected from fleas and ticks is a huge concern for me. Recently I took Smokey and Rocky into the vet to discuss their overall health and wellness.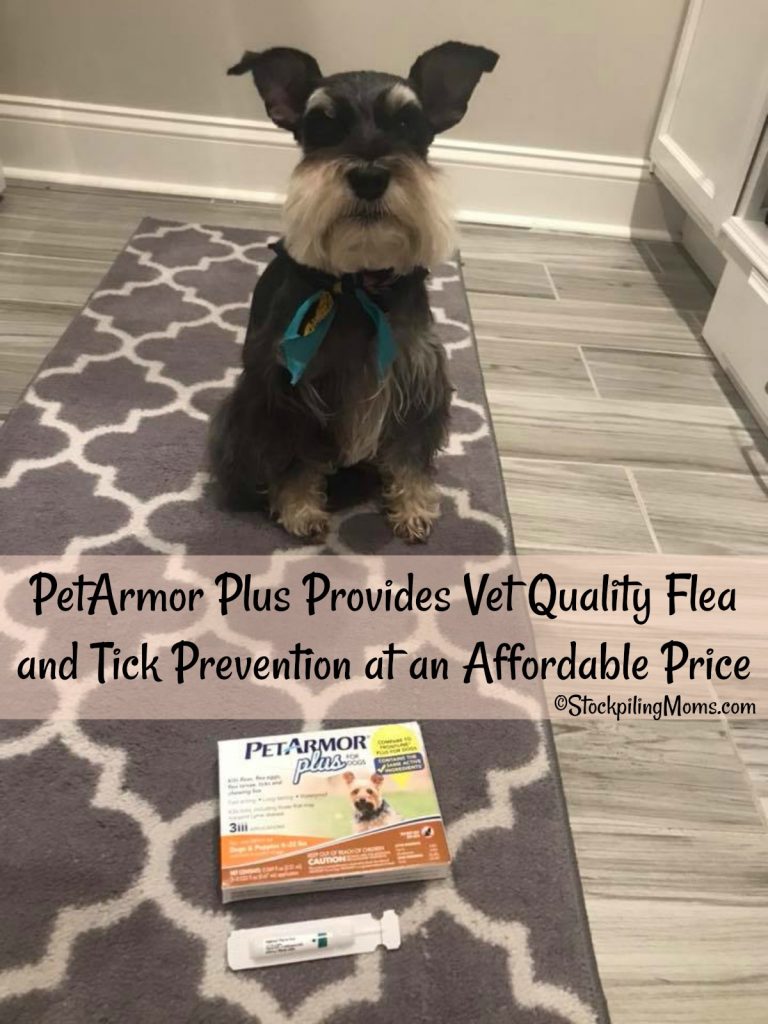 We discussed Lyme disease and the importance of keeping indoor pets "flea free". The vet explained to me that even one flea bite can make a small breed dog have an allergic reaction to the bite. Because Smokey has white fur he is already more sensitive than Rocky.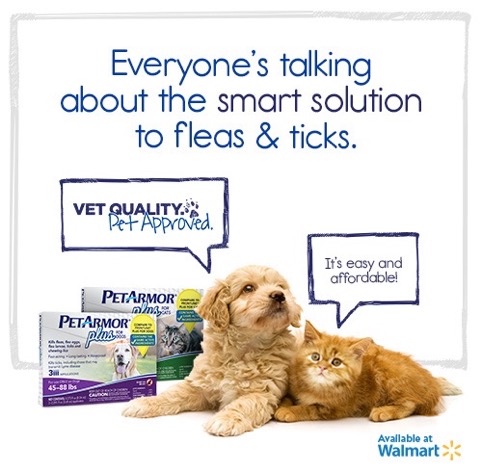 My vet told me that PetArmor® Plus flea and tick topical protection is a safe and trusted medication that will keep them protected. Another added bonus is that PetArmor® Plus is an affordable method that you can purchase at Walmart and Walmart.com. After all, your pets are family!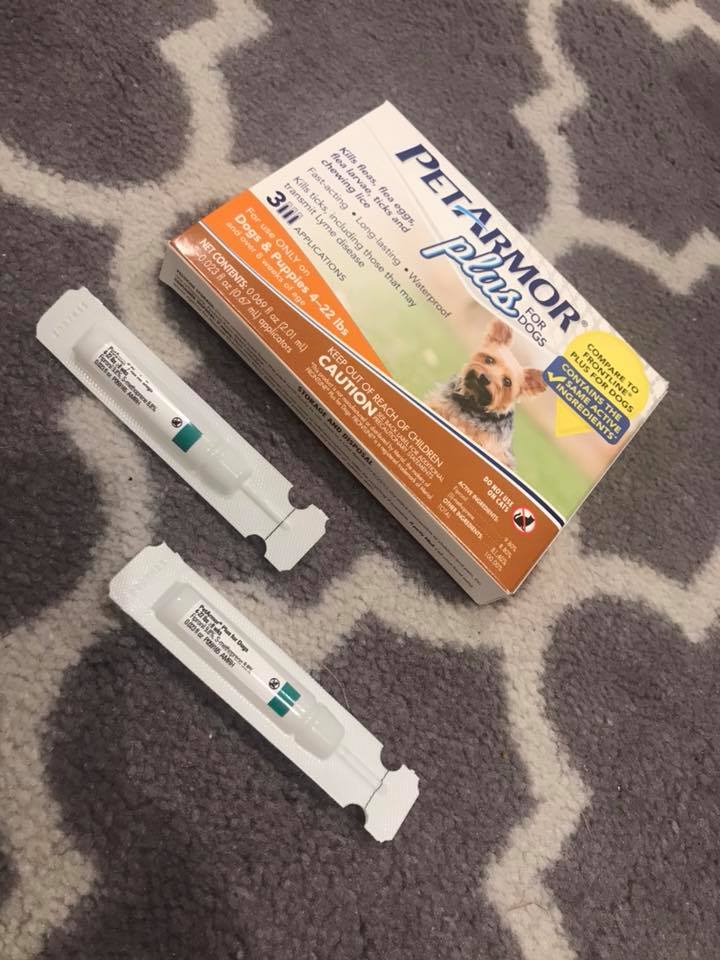 Imagine your dog or cat can talk – What would they say if they could tell you about fleas and ticks? I can only imagine that Smokey would be very calm about the fleas in the yard and trying to make friends with them but Rocky on the other hand is the Alpha dog so he would be avoiding the fleas and telling Smokey to stay clear. Luckily when my dogs are using PetArmor we can all enjoy the outdoors and we don't have to worry about a flea infestation or ticks.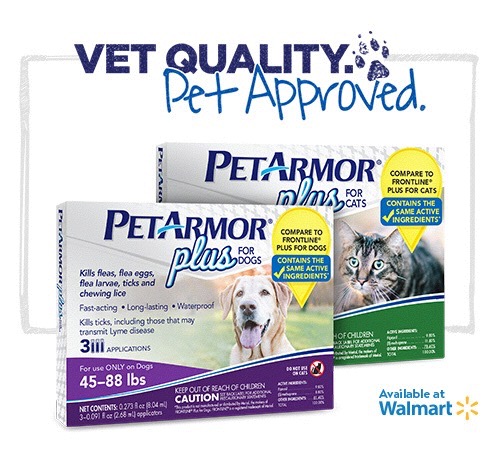 I enjoy using PetArmor Plus with my pups because it is a product that I trust. I discussed this specific brand with my Vet and she said it is an affordable and quality flea and tick prevention that she recommends. It is also convenient for me to pick up at Walmart because I don't have to go to a specialty store. Walmart is a one-stop shop for all my needs. Time is money to me so when I can make my to-do list shorter that is a huge mom win for me! I like being able to pick up affordable vet quality products for my pups for less money.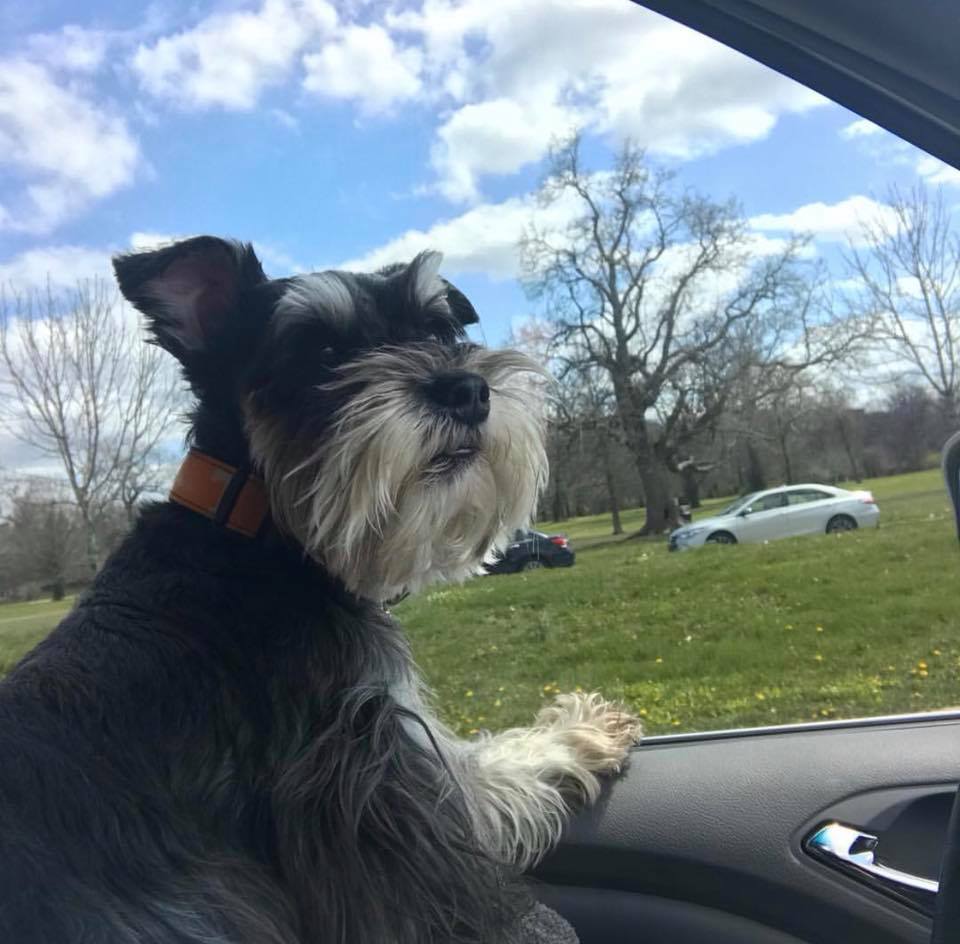 As you know our dogs are members of our family. Rocky rides with us every morning to take Peyton to school and then to pick him up. He was so excited for the first day of school because he knew it was time for his routine car ride every day! We also take him with us whenever possible to the soccer field. Smokey loves going for walks on the golf course behind our house so making sure he is protected is so important.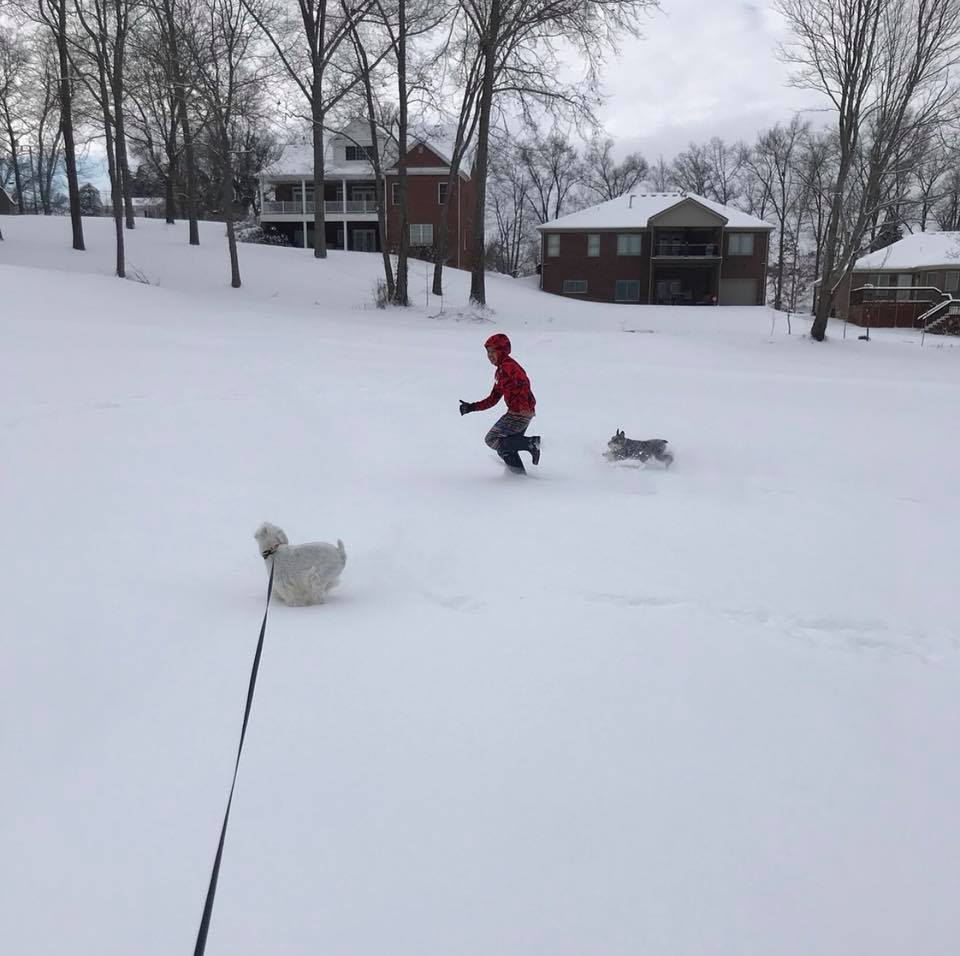 Be sure you protect your pets year round. Did you know that fleas are just as bad if not worse in the winter? Rest assured though that if your pet gets fleas and/or ticks that is not a pet parent fail. I actually forgot to give my dogs flea and tick medicine for a month. I just got busy. Luckily I spoke to my Vet about it. PetArmorPlus (available at Walmart) can easily and affordably treat the problem and prevent future.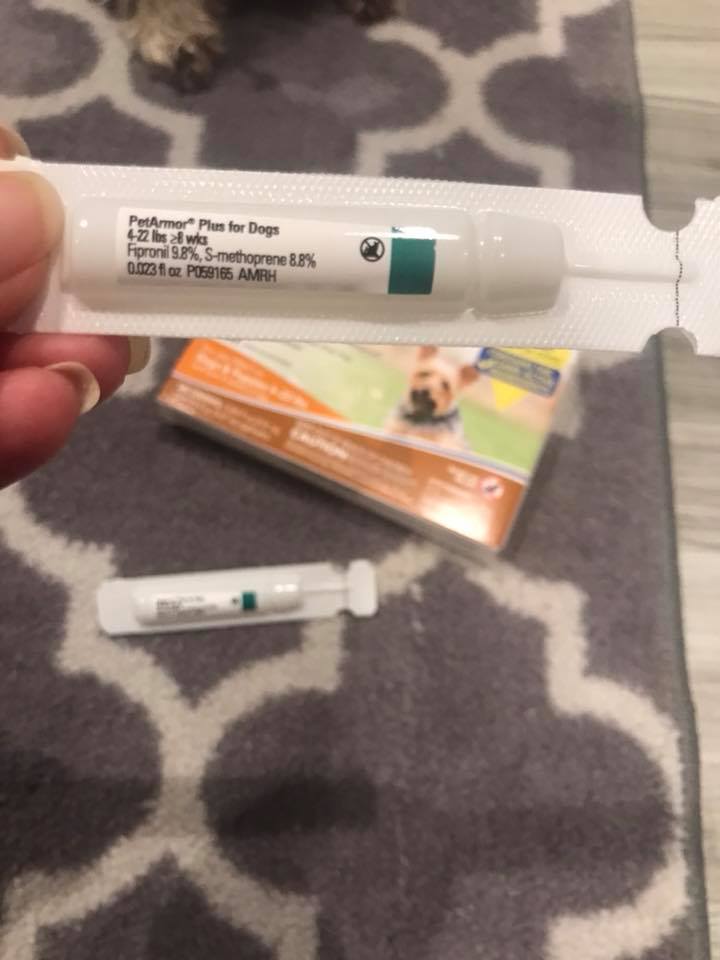 Also, PetArmor Plus can be used not only for protection and prevention it can also be used for treatment of fleas and ticks. Used as directed, PetArmor Plus can stop infestations and help prevent re-infestation. It is a fast-acting, waterproof formula helps break the flea life cycle by killing flea eggs and larvae for up to 12 weeks as well as kills ticks that may transmit Lyme disease That is great because you are only applying it 4 times a year!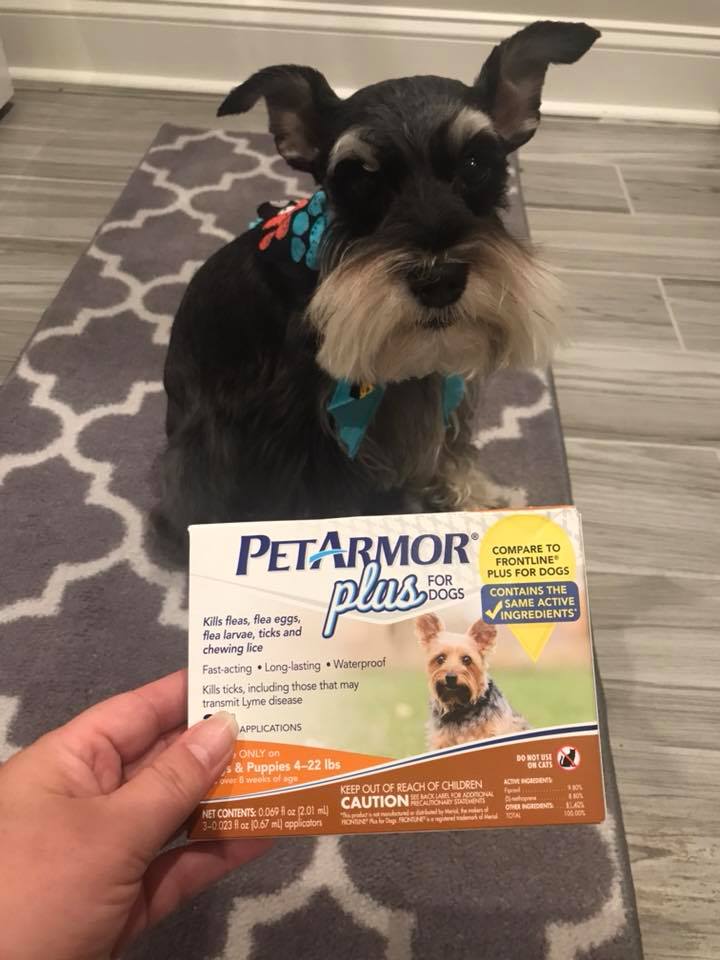 PetArmor® Plus for Dogs is vet-quality formula kills the following for up to 30 days:
fleas
flea eggs
flea larvae
ticks
chewing lice
Available in four different weight breaks:
4 to 22 pounds
23 to 44 pounds
45 to 88 pounds
89 to 132 pounds
Do not attempt to split doses between dogs. ONLY use on dogs over 4 pounds and over 8 weeks of age. It can be used on breeding, pregnant and lactating animals.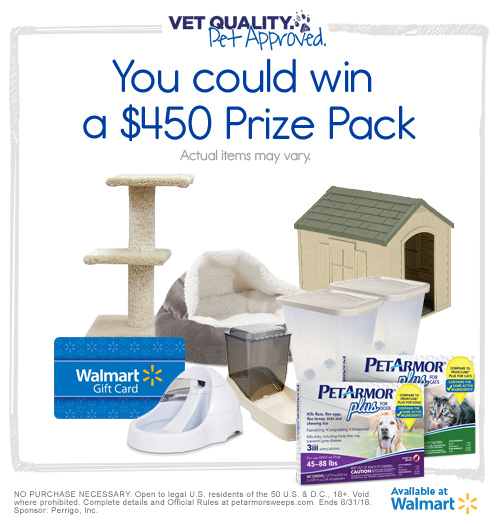 PetArmor Plus Sweepstakes:
Enter the sweepstakes by uploading one of your pets photo where you have a chance to win cool prizes! There will be 10 winners total! Prizes include a $250 dog or cat prize package and $200 Walmart Gift Card. Value is $450!
How To Enter:
STEP 1: Upload a photo of your favorite pet
STEP 2: Decorate your photo with Pet Approved stickers
STEP 3: Fill out an entry form
PetArmor Plus Provides Vet Quality Flea and Tick Prevention is so affordable! Give it a try today!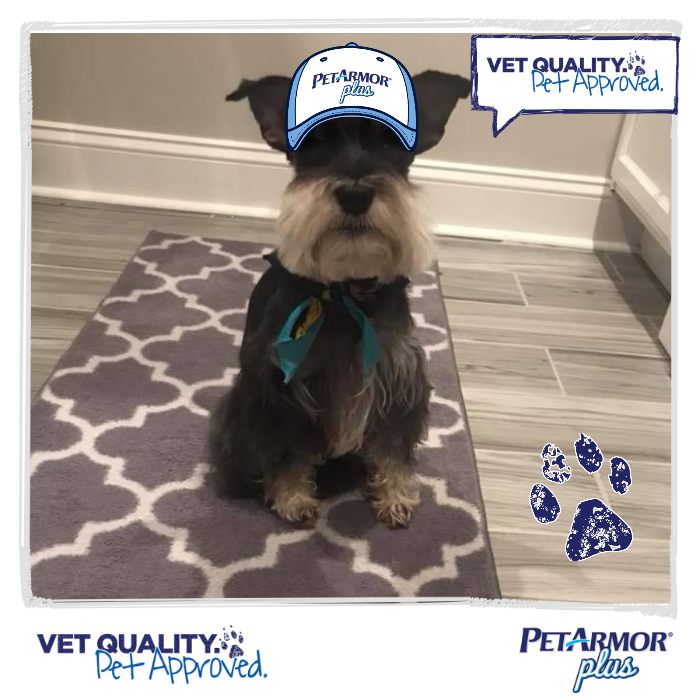 Disclosure: This is a sponsored post for PetArmor on behalf of Mirum. All opinions are 100% my own.
Stockpiling Moms can be found in all your favorite places. Hop on over to Instagram and follow the fun. We love posting memes, family fun, travel, and whatever we are feeling that day. Pinterest is also an amazing place to visit Stockpiling Moms. This is where you can pin all your favorite articles from our Food, Travel & Lifestyle Blog.
Melissa is a football and soccer mom who has been married to her best friend for 24 years. She loves sharing recipes, travel reviews and tips that focus on helping busy families make memories.