PetArmor Plus Provides Vet Quality Flea and Tick Prevention
PetArmor Plus Provides Vet Quality Flea and Tick Prevention. As you know our Mini Schnauzers are members of our family. I worry about them just as I do my son. It is often times harder though because they can't talk to me. We joke all the time that we wish they could 🙂 One of my major concerns as a pet Mom is making sure that they have a quality flea and tick protection.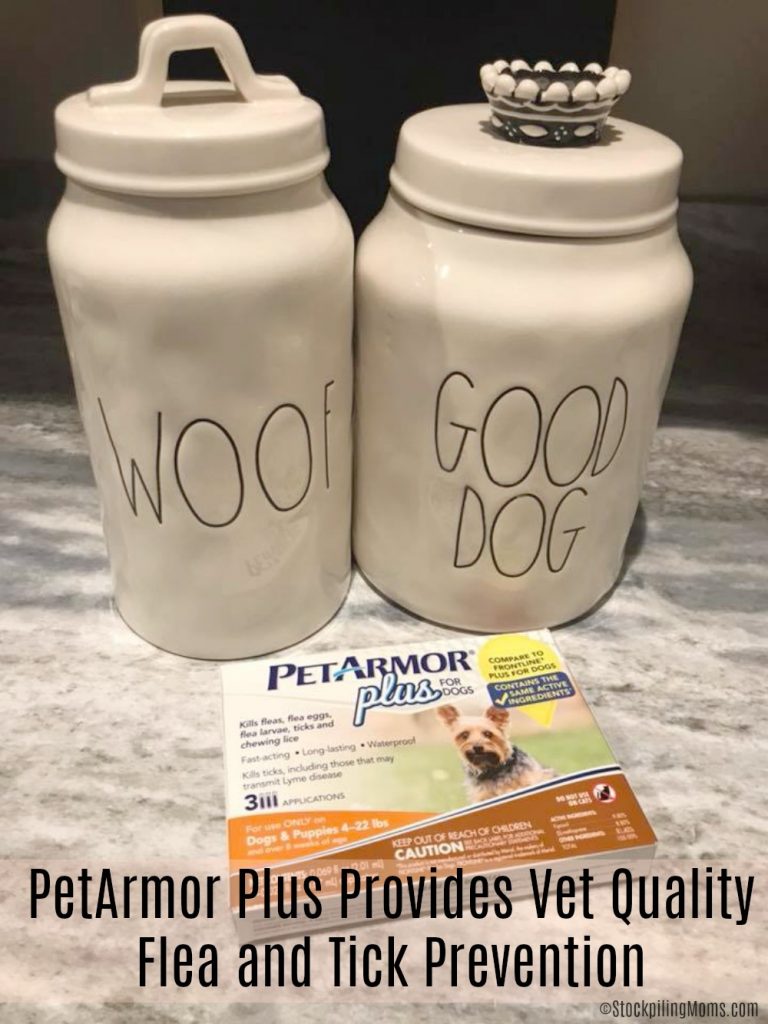 PetArmor Plus Provides Vet Quality Flea and Tick Prevention:
By using vet quality flea and tick prevention it is a true sense of relief for me to know they are safe when they go outside and for walks. Rocky in particular loves to roll in the grass. He has always done that since he was a puppy. At our new house we often take them for long walks on the golf course and to the creek.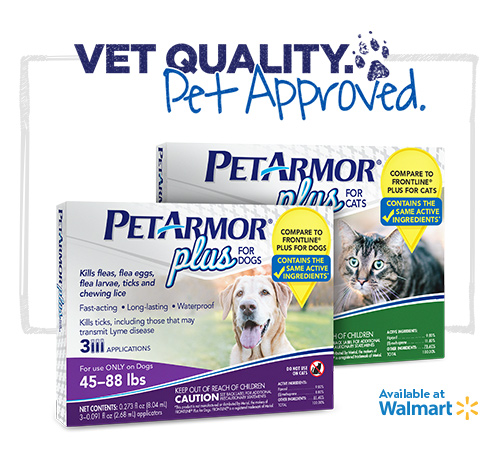 By using PetArmor® Plus flea and tick topical protection it gives me confidence that I am providing my puppadogs the best possible protection. While out shopping you can purchase PetArmor® Plus, at Walmart (also available conveniently at Walmart.com). It is a vet quality product for less that is convenient and affordable.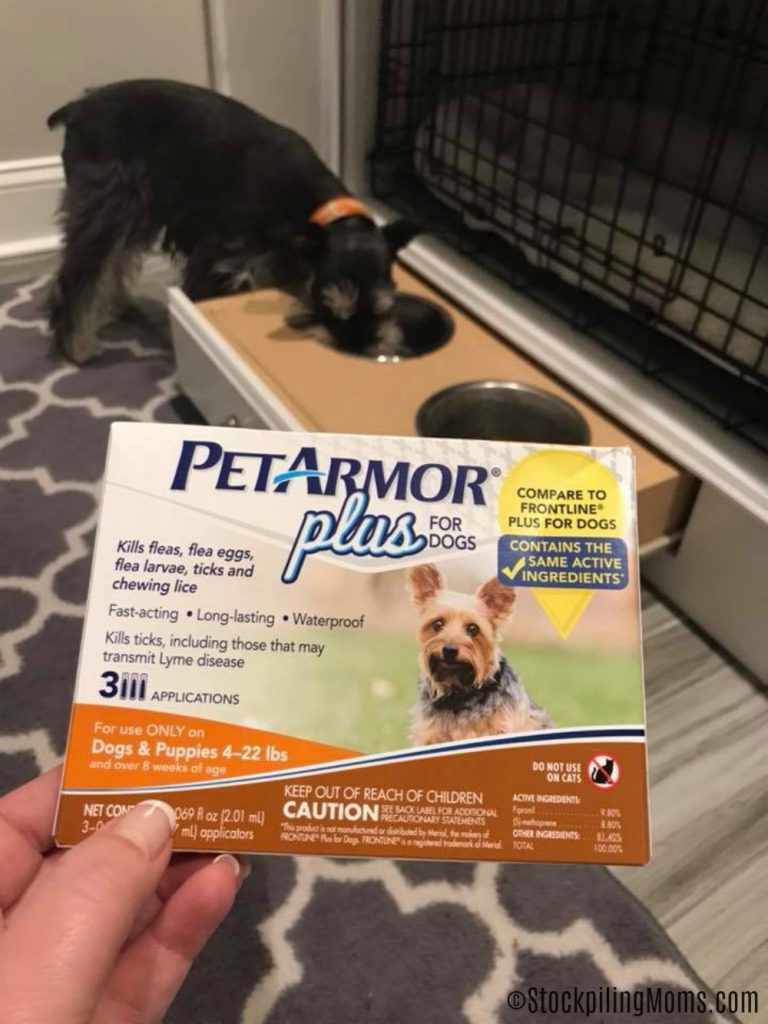 We love that it is easy to pick up while you are shopping for groceries and other personal care items. This one-stop shopping makes life easier and that is a huge Mom win! Right now, is a great time to save with an ibotta offer at Walmart. Save $3 off PetArmor Plus for Dogs or Cats, 3ct. (Valid March – September).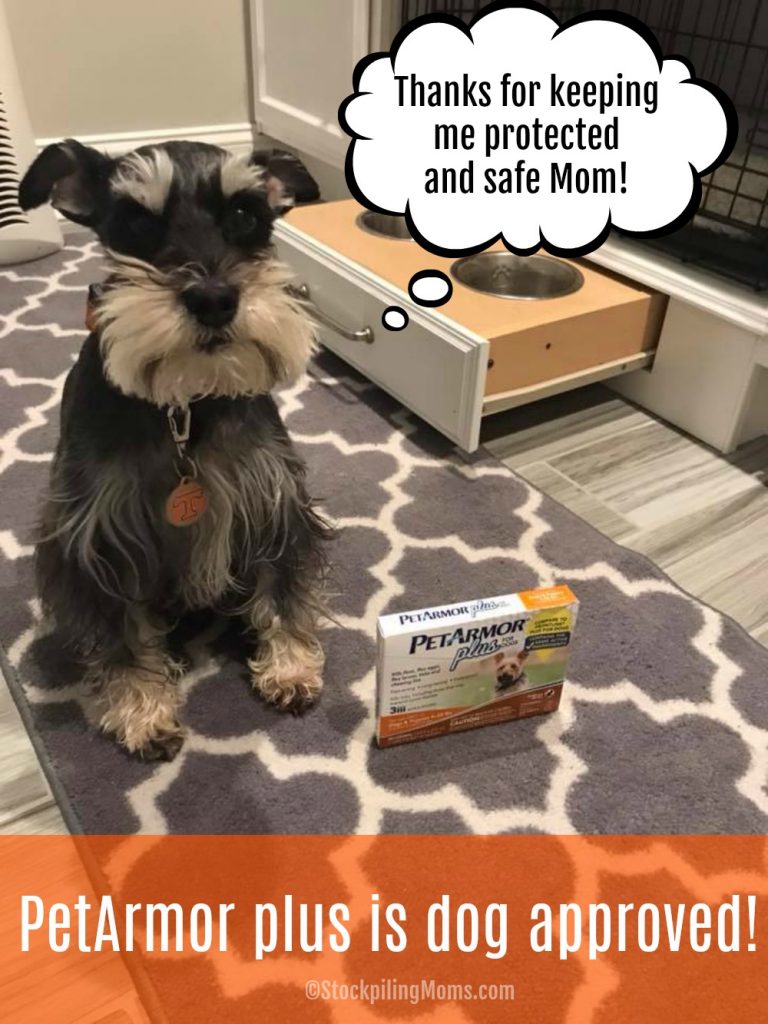 We like to imagine that our dogs can talk. We pretend to say what we think they might be thinking. We often times wonder what they would they say if they could tell us about fleas and ticks? We believe Rocky would be warning us about them while Smokey would have no clue.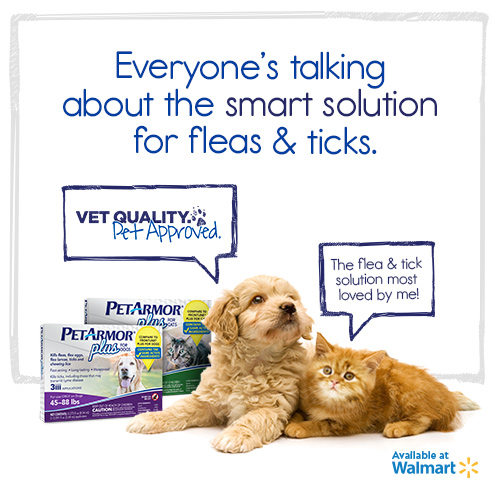 We have used PetArmor Plus and find it easy to apply. We actually were using a chewable tablet form of protection and our dogs disliked taking it. Also, Rocky had a reaction to the other brand, and it caused him lots of discomfort. We know Rocky would tell his friends to try PetArmor Plus to other dogs because of the reaction he had to the other brand!
One thing that some new pet owners might not realize is that you need to protect your pets from fleas and ticks year-round. Did you know that fleas are just as bad in the winter as they are in the summer? When I became a dog Mom my vet told me never to skip flea and tick prevention, especially in the winter.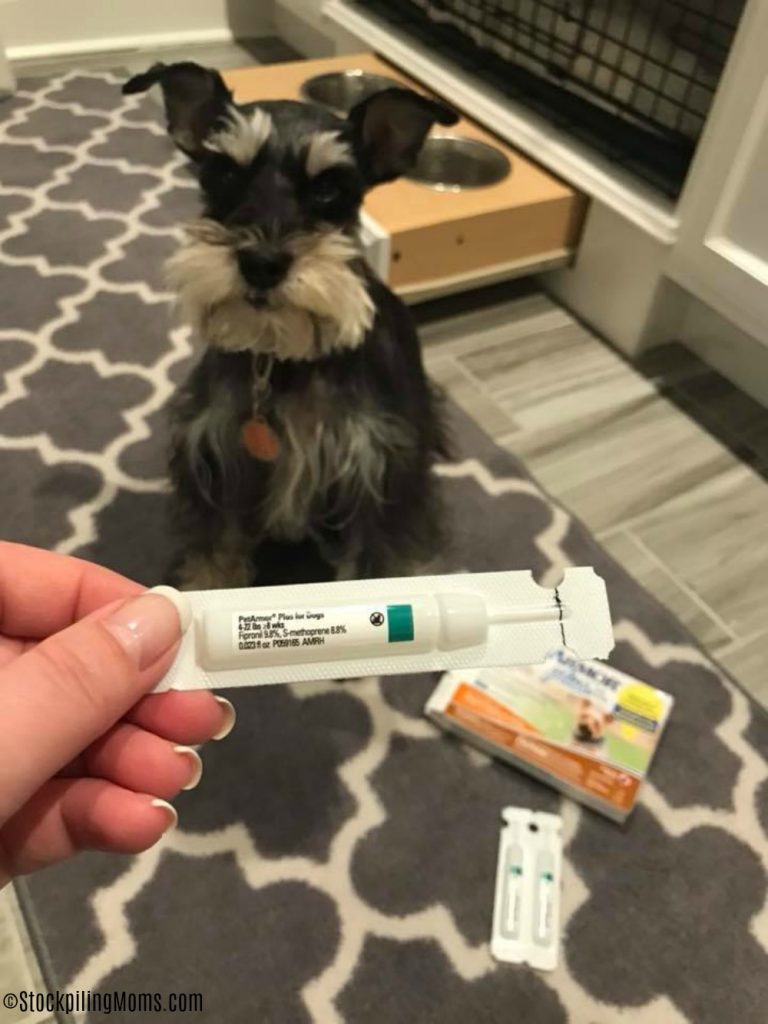 Fleas and ticks can be present year-round, even in colder climates, and can lay dormant for several months before hatching. If you live in KY, you know how the weather can vary in the winter. We can be wearing flip flops one day and it can so the next. Literally! This means that often times fleas awaken, and you can have a terrible outbreak in the winter.
Be sure to know that getting fleas and/or ticks is not a pet parent fail. We do the best we can for our pets (just like our kids). PetArmor Plus at Walmart can easily and affordably treat the problem and prevent future problems. PetArmor Plus can stop infestations and help prevent re-infestation. It is a fast-acting, waterproof formula that helps break the flea life cycle by killing flea eggs and larvae for up to 12 weeks as well as kills ticks that may transmit Lyme disease. In our area there have already been a dozen Lyme disease cases reported at our Vet, so it is important to be safe and not sorry!

PetArmor® Plus for Dogs is a vet-quality formula kills the following for up to 30 days. It protects against:
Fleas

flea eggs

flea larvae

ticks

chewing lice
It is available in four different weight breaks. Do not attempt to split doses between dogs. Also, it can ONLY be used on dogs over 4 pounds and over 8 weeks of age. It can be used on breeding, pregnant and lactating animals.
4 to 22 pounds

23 to 44 pounds

45 to 88 pounds

89 to 132 pounds
Before You Apply:
Applying correctly starts with purchasing the correct product. Before purchasing, weigh your pet. Don't guess! It is important to know the exact weight of your pet.

BE

SURE

to choose dog products for dogs and cat products for cats. These products are different formulations based on the species and weight of your pet and SHOULD NEVER be used interchangeably.

Read the entire label carefully before using any product on your pet. For more information, please call 1-888-908-8425.

We like how easy it is to apply. Just follow these steps each time you use the product.
Applying the Product to Dogs:
Remove product tubes from the package.

Separate one tube from the others.

Hold the tube with notched end pointing up and away from the face and body. Use scissors to cut off the narrow end at the notches along the line.

Invert tube over dog and use open end to part your dog's hair.

Squeeze tube firmly to apply all of the solution to the dog's skin as a spot to the dog's back between the shoulder blades.

Keep treated pets apart from each other, other pets and children for 24 hours after treatment and until the product is dry. This helps prevent pets from ingesting the topical by licking or grooming one another.
Be sure to head to your local Walmart or shop at Walmart.com as you protect your pets with PetArmor® Plus flea and tick topical protection.
Disclosure: This is a sponsored post on behalf of Mirum. All opinions are 100% my own.
Melissa is a football and soccer mom who has been married to her best friend for 24 years. She loves sharing recipes, travel reviews and tips that focus on helping busy families make memories.