10 Reasons Why You Should Take Your Teen on a Disney Cruise
Today I am sharing with you 10 Reasons Why You Should Take Your Teen on a Disney Cruise. We are home from our first Disney Cruise. When we were invited to attend Disney Social Media Moms Celebration my son really didn't show much enthusiasm. He is 13. Enough said. However, while at Walt Disney World he revealed to me that he was glad to have come back again to the happiest place on earth. In fact he said, he REALLY loved it! That made this Mom smile.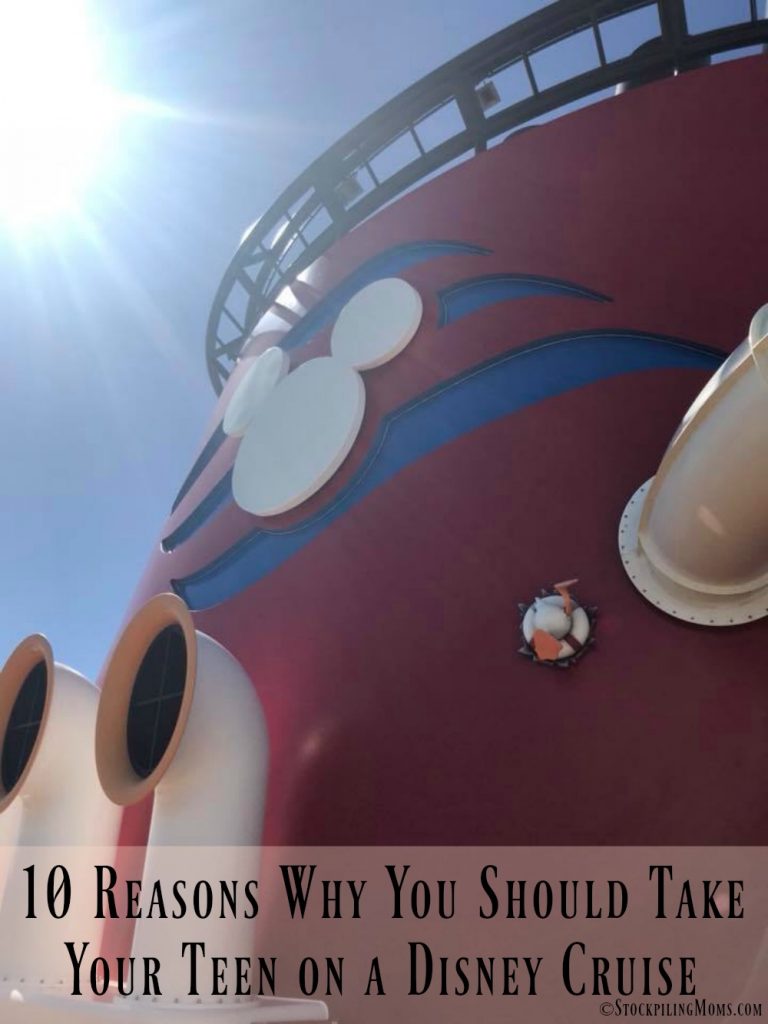 Once we boarded the Disney Dream I saw an excitement in him that I haven't seen in quite some time. I caught him snap chatting to his friends, taking photos from the balcony and on the ship when he didn't know I was looking. NOW – I know he was happy 🙂 We all know the way to find out if your teen is happy to to view their social media profiles ;-).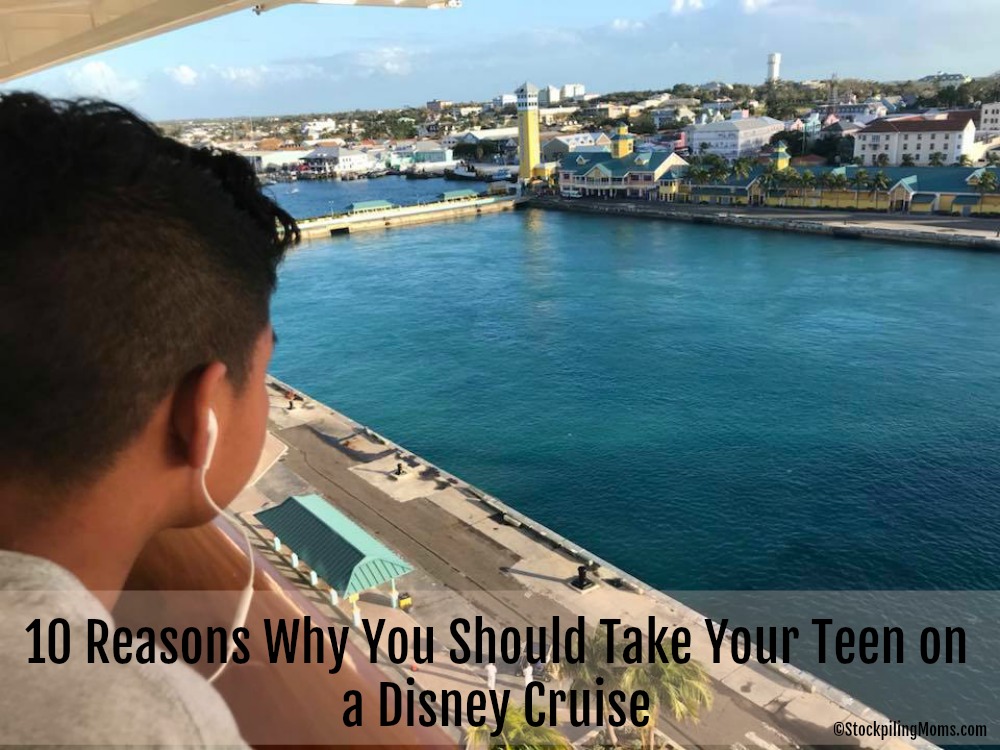 If you have have teens don't hesitate to take them on a Disney Cruise. They may complain at first and say they are "too old" but I can promise you that at the end of the cruise they will be thanking you and you too will have a smile on your face. This is hands down one of the best trips we have ever taken as a family.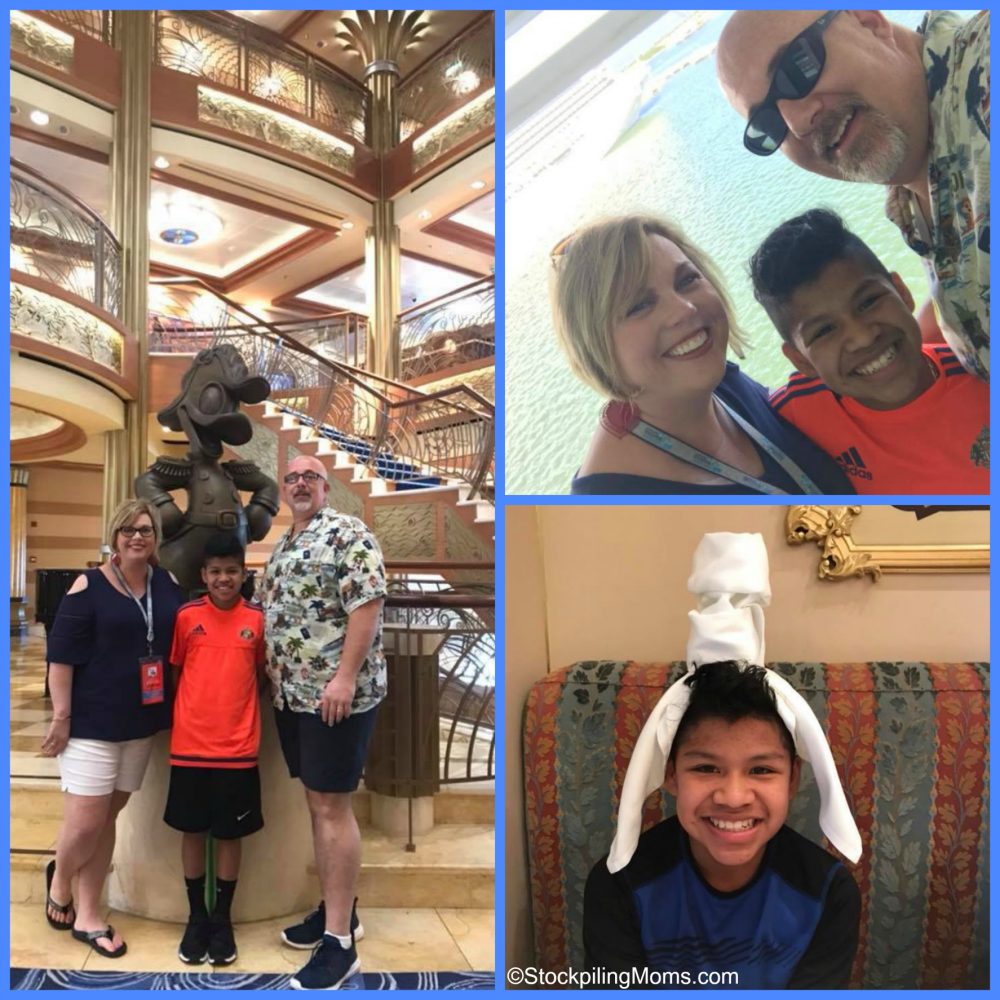 10 Reasons Why You Should Take Your Teen on a Disney Cruise:
There are so many amazing things that my son loved about the Disney cruise but when I asked him, this was the list he gave me. I am going to share his top 10! Some of them surprised me a bit (like the room service) but then again, I enjoyed that too.
Goofy Sports Simulator: Digital sports simulators are available at Goofy's Sports Deck aboard the Disney Dream (and Disney Fantasy) cruise ships. Featuring realistic graphics and sounds, virtual sports simulators allow you to kick, swing, throw and compete in some of your favorite active sports while out at sea and best of all without the hassle of having to chase a ball.
This was something that both my husband and teen enjoyed! You can set the sports simulator to your ability level and experience your choice of basketball, football, hockey, golf, soccer or baseball. Of course it is no surprise that my crew chose golf and soccer! You do need to schedule these quickly (for an additional fee) as we found they booked up fast. Also, guests ages 13 and under must be accompanied by an adult ages 18 or older when playing at the simulator. This was worth the additional cost and loads of fun!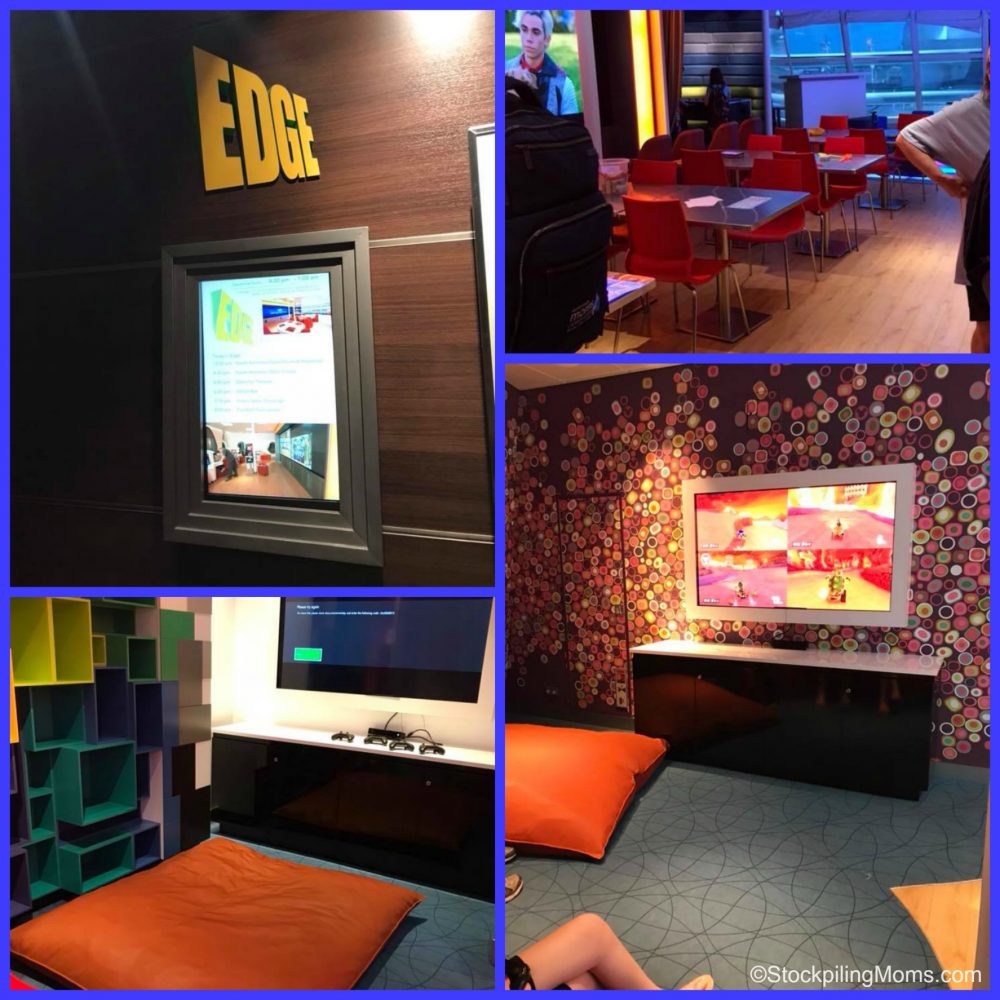 Youth Clubs: Children of every age will find something to love at fun themed youth clubs. Tweens can kick it at Edge—where video games, music and movies are all the rage. And inside Vibe, older teens are free to mingle in a parents-free, loft-style lounge where karaoke and dance parties rule. They have tons of scheduled activities and best of all your teen can come and go as often or as little as they like. This is great when you have an only child and you are worried they will be "bored" with Mom and Dad.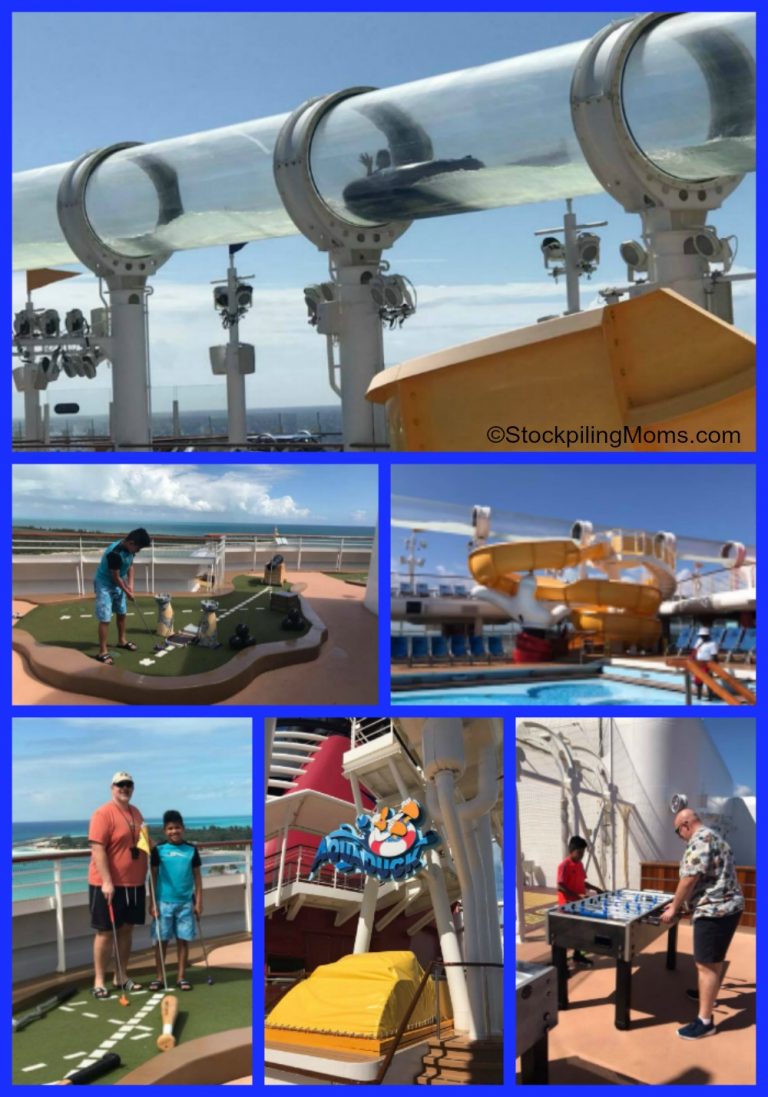 Goofy's Sports Deck: This open-air activity center features a miniature golf course, (virtual sports simulators) and a basketball court.
Aqua Duck: You will not want to skip a ride on the AquaDuck. You can ride as a one or two passenger on this fun, refreshing and twisting water coaster that extends over the side of the ship. My son had a blast on this one!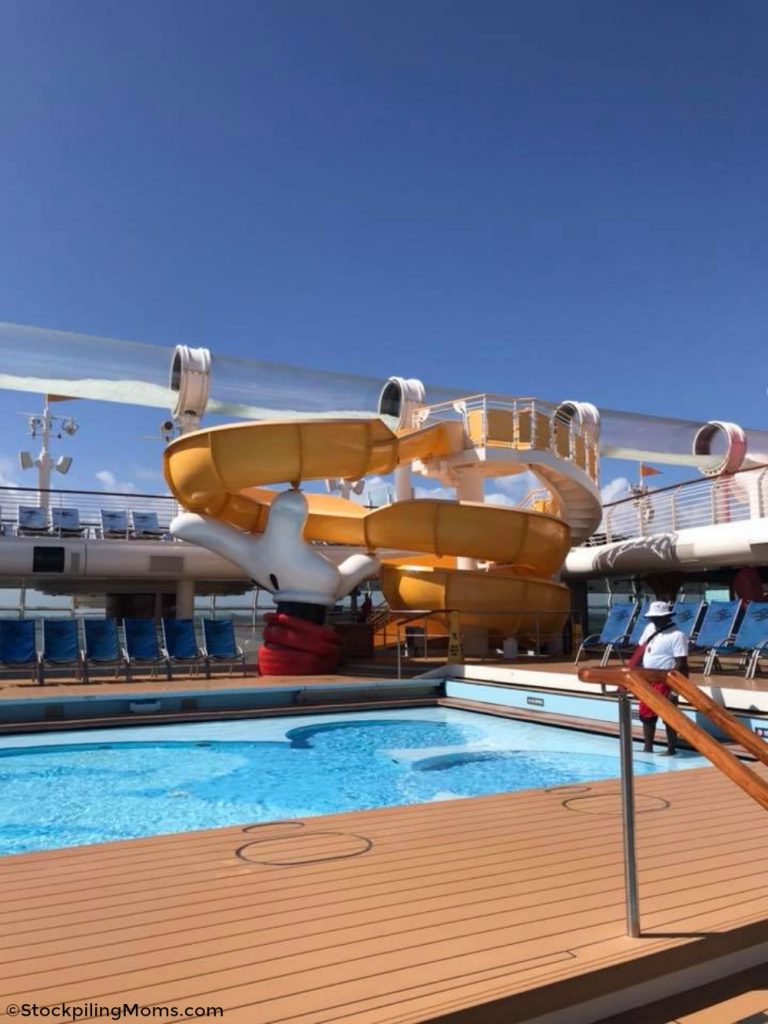 Pools: Splash it up while on the high seas! Your teen will enjoy cooling off at Mickey's Pool and Donald's Pool. You may even be able to convince them to go down the Mickey Slide too 🙂
Buena Vista Theater: From blockbusters to Disney classics, see a movie in state-of-the-art comfort—and style. While on board we saw Black Panther in 3-D as well as Star Wars The Last Jedi. They do sell popcorn for an additional price but if you are like us you have to have popcorn when you see a movie.
Free Soft Drinks: Seriously! On all other cruise lines you have to pay for soft drinks or purchase a soft drink package. However on the Disney Cruise Line you have access to free soft drinks on deck 11 and in all of the dining rooms for no extra charge (not available via room service). This was a big hit with my teen!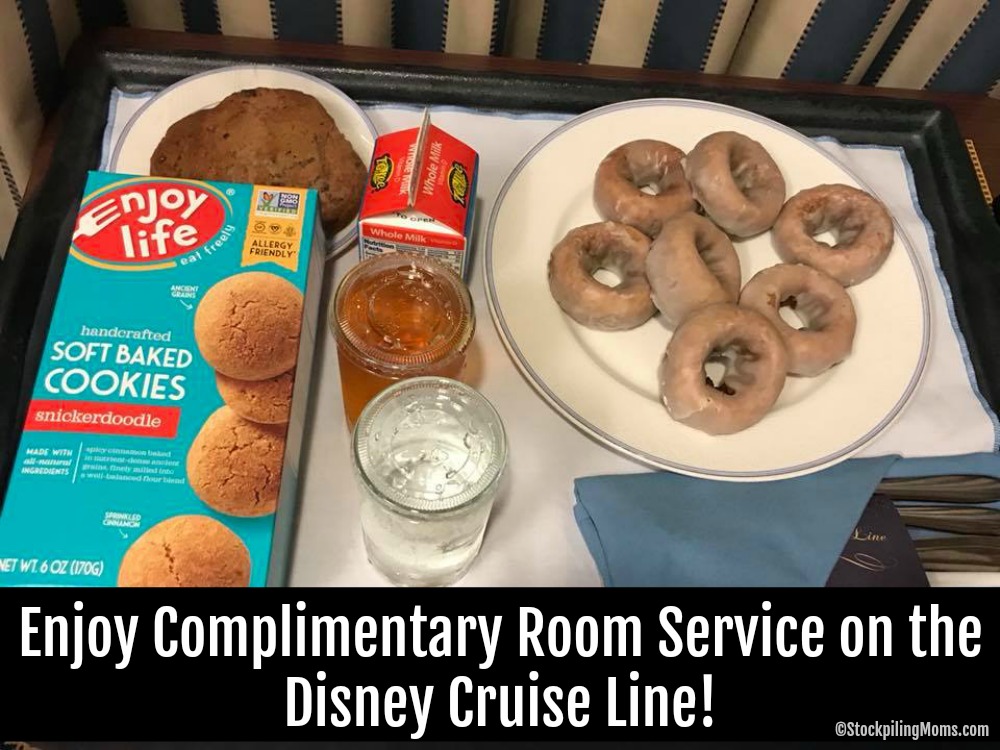 24 Hour Room Service: You can even grab a quick between-meal snack or satisfy a late-night craving in the comfort of your room with complimentary, 24-hour in-room dining. This was hands down one of my sons favorite things. We ordered it (at least) once a day. Perfect for a mid-afternoon snack, breakfast on your balcony or a sweet after dinner treat. This was something that we all looked forward too.
Relaxing: My son is super busy with sports, school and church activities so the one thing that he really loved about the cruise was relaxing. We often caught him jamming to his favorites tunes while hanging out on the balcony, on his bunk, by the pool and on the beach. It was a fantastic time for him to unwind.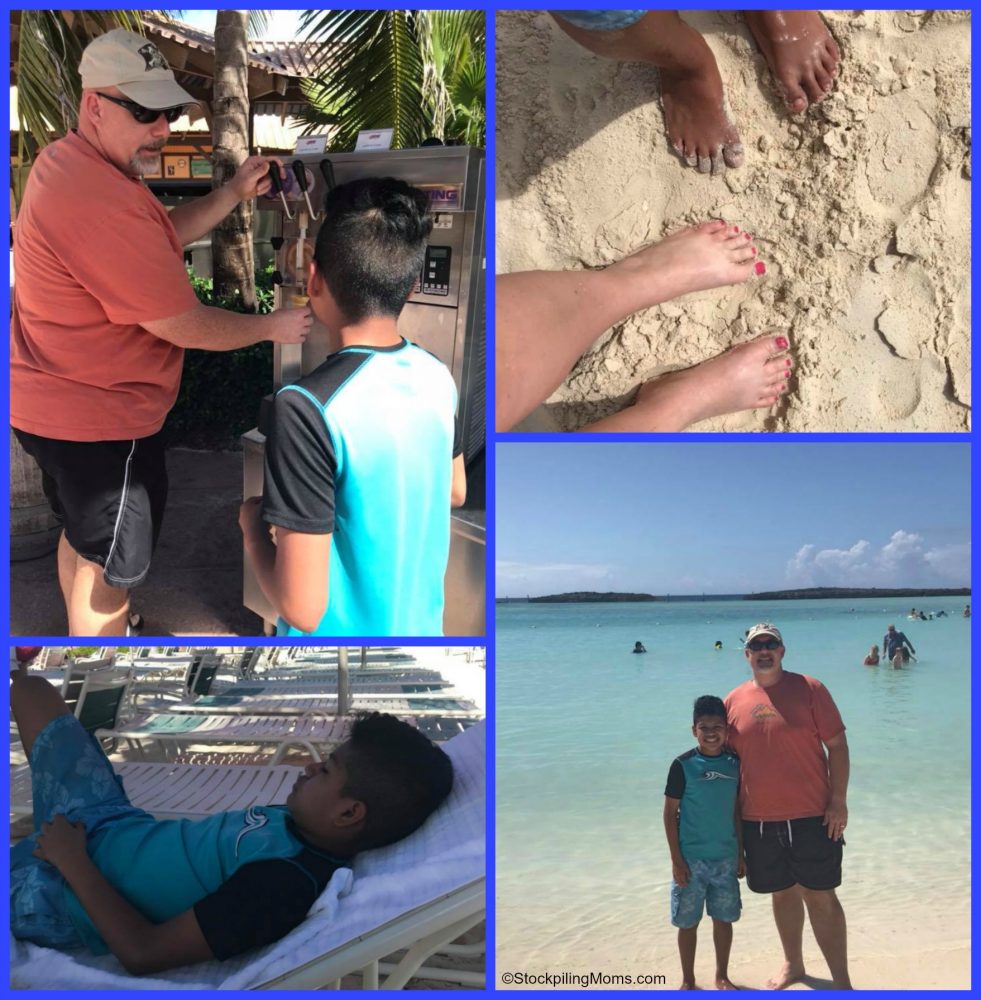 Castaway Cay: Hands down my son's favorite port of call. There is nothing better than spending the day on a private island. Castaway Cay, Disney's private island is reserved exclusively for Disney Cruise Line Guests on Bahamian and Caribbean cruises. It is breathtaking and the most epic port of call I have ever experienced. You could easily relax all day under an umbrella, take a swim in the ocean, rent a float or snorkeling equipment or walk on the beach. You even enjoy a delicious lunch on the Island (included in your cruise). They even have a teen hangout on the Island!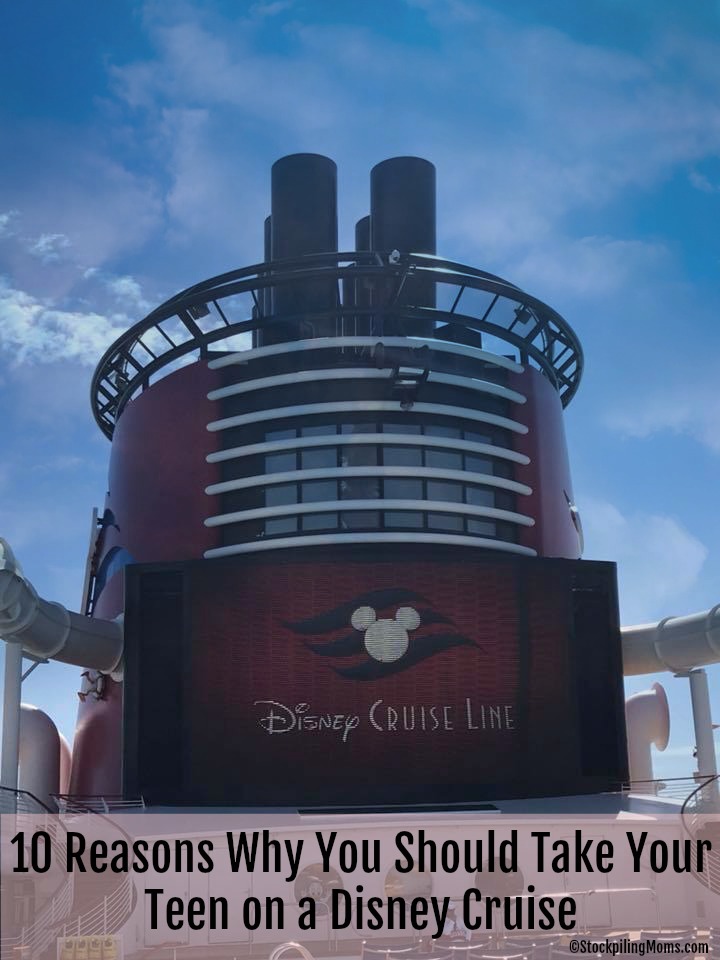 If you are a Mom of a teen I am sure you can relate. Your teen often mumbles to you or grunts when answering. Maybe he even says "I don't know" or "Uh-huh" when he answers on most days. For the 3 days/nights that we were on this magical ship I actually saw glimpses of my sweet teen emerge. There truly is no happier place in the world than Disney whether that is on land or at sea.
Yes, I will cruise with Disney again. Yes, I will go back to Walt Disney World. Why? Because the time spent together was nothing short of priceless. We enjoyed every minute of our Disney Cruise vacation, so much that I want to do it all over again. I hope you enjoyed these 10 Reasons Why You Should Take Your Teen on a Disney Cruise.
Disclosure: We were invited to attend Disney Social Media Moms Celebration. All opinions are 100% my own.
Disney Posts:
Best Disney Cruise Line Secret
10 Reasons To Love A Disney Vacation
Can you eat gluten free on a Disney Cruise?
What to Pack for a Cruise Vacation
Stockpiling Moms can be found in all your favorite places. Hop on over to Instagram and follow the fun. We love posting memes, family fun, travel, and whatever we are feeling that day. Pinterest is also an amazing place to visit Stockpiling Moms. This is where you can pin all your favorite articles from our Food, Travel & Lifestyle Blog.
Melissa is a football and soccer mom who has been married to her best friend for 24 years. She loves sharing recipes, travel reviews and tips that focus on helping busy families make memories.