Even More Disney Travel Tips
I wanted to share with you Even More Disney Travel Tips and suggestions in case you are considering a Walt Disney World trip! We are home and loved our time!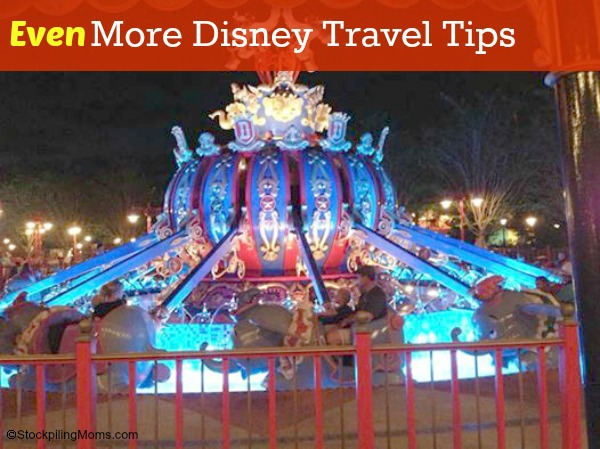 I wanted to share with you even more Disney Tips:
Wear comfortable shoes. I also brought Crocs for the kids to wear after they did the play/splash areas. I wore Croc flip flops every single day and had NO blisters!
Bring in a small first aid kit with you to the park. They do not give out anything free including band aids. I have learned they do have a couple first aid stations that may or may not be conveniently located to where you need them.
Pack wet wipes and hand sanitizer, you will need them!
If you are on the dining plan and have a child on the dining plan they do not keep track of children versus adult meals for the Quick Service. So you can get adult meals for all of your Quick Service meals! You can share a meal as well and then "bank" your meals to be used later. If you have leftover "snacks" they can be used at the candy shops for souvenirs to take home!
Make advanced reservations for character meals. It is the BEST way to see the characters.
Schedule early breakfasts at the parks and then you get INTO the park before the general public. This is especially nice at Animal Kingdom and Epcot.
Visit Disney Springs. We really enjoyed it and there is a nice spray area for the kids to play in. I suggest going in the afternoon or for a late lunch or early dinner to avoid the crowds.
Have your children wear their bathing suits under their clothes or bring a change of clothing. There are so many nice spray play areas that you WILL want to take advantage of. There is one at every park and it makes for a great place to cool down.
Pack a soft side cooler to take into the park bottled water/juice. Pack snacks too. You will need them waiting in lines. You are allowed to take a soft sided cooler into the park but not a rolling cooler or hard side cooler. They do check your bags every time you enter the park however it was not a major inconvenience and worth the savings. Another tip is to pack crystal light, kool-aid, propel packets with you so that you can add them to water. Water is FREE and if you add one of these you and your kids will enjoy a FREE drink over having to use a snack credit!
Autograph books: We opted to buy a spiral bound index card book for each of the kids. They used this to collect signatures and then I put them into a photo album with pictures of the kids with the characters once we got home. I also bought a 8×10 size photo mat from Michael's (using a 40% off coupon) and we had the princesses sign that. I put it into a ziploc bag and slipped it into my back pack. The characters really liked signing it and made them feel special. As a result they normally spent a little more one on one time talking to the kids 🙂 Bring sharpie markers for the characters as they need a wide pen to write with.
Bring your own glow sticks! They are very expensive at WDW and you can pick them up at the Dollar Tree and save money and time purchasing them there! They even have swords, necklaces, bracelets and more!
My favorite sites for research: www.disboards.com , www.mousesavers.com , www.allears.net and www.wdwinsiders.com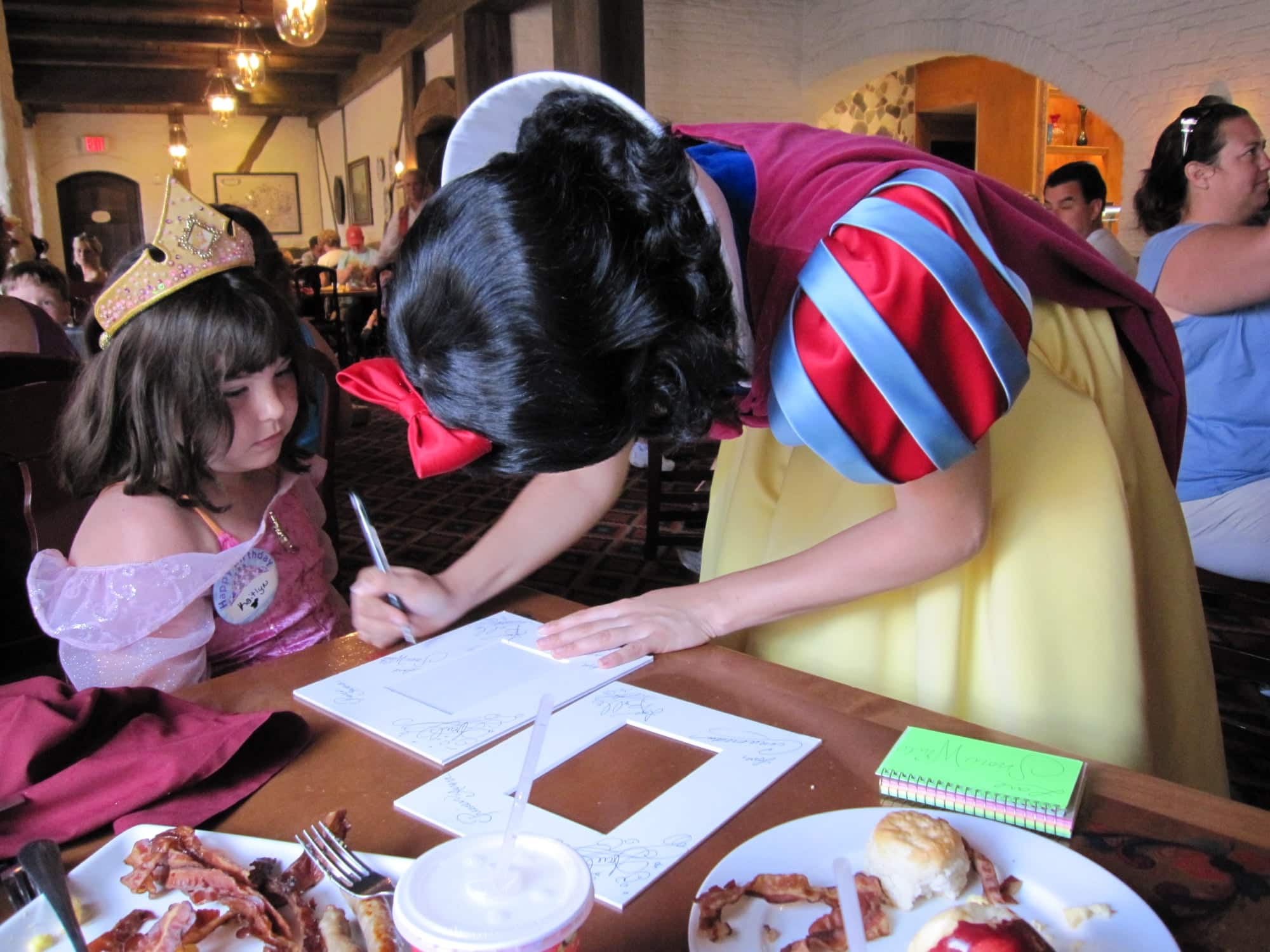 Have fun and enjoy it because it flies by and then you are going to be planning your next trip! In fact if you are lucky enough to get a special promotion while you are there to book your next stay at a discount I suggest considering it!
Travel Articles:
How to save money at Kings Island
How to Save Money at Disney & Tips for Planning
Tips for Saving Money on Air Travel
Stockpiling Moms can be found in all your favorite places. Hop on over to Instagram and follow the fun. We love posting memes, family fun, travel, and whatever we are feeling that day. Pinterest is also an amazing place to visit Stockpiling Moms. This is where you can pin all your favorite articles from our Food, Travel & Lifestyle Blog.
Melissa is a football and soccer mom who has been married to her best friend for 24 years. She loves sharing recipes, travel reviews and tips that focus on helping busy families make memories.