Date Night Ideas for Cincinnati Ohio
Enjoy these Date Night Ideas for Cincinnati Ohio and Northern Kentucky. Date Night is so important for couples. Taking the time for date night is one of the keys to a successful marriage.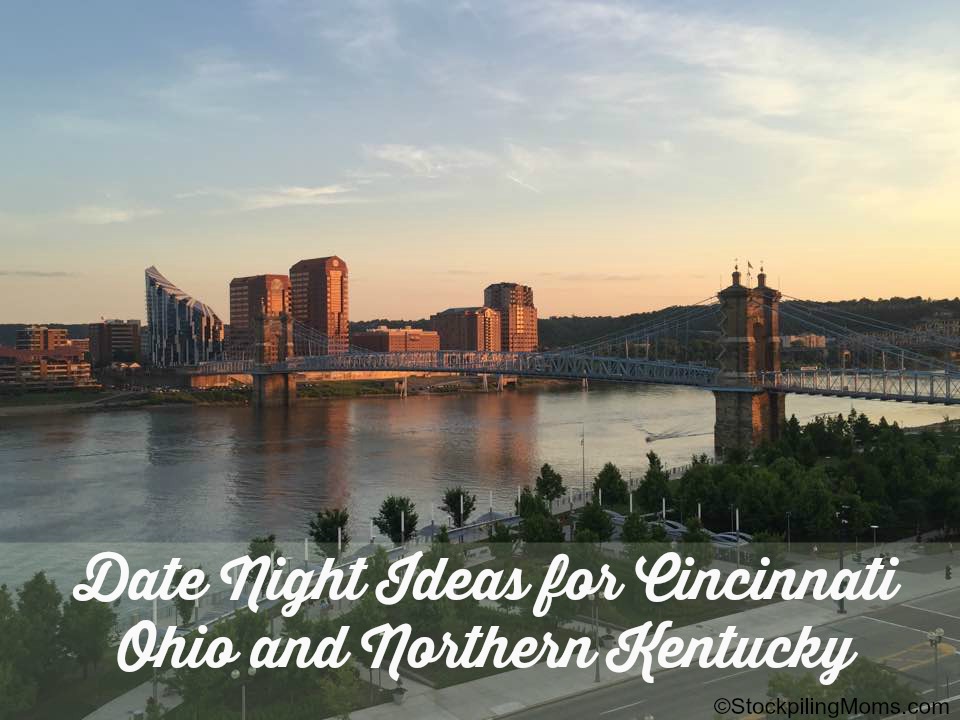 Pre-Peyton we went on date nights often. We took vacations together and and spent time connecting. After Peyton came home I never wanted to leave him. I had anxiety and Mommy guilt.
When Peyton was 18 months old one of my former students moved in with us to help me care for Peyton while I healed from a full hysterectomy and she was in a position in her life where she needed a place to live. We refused to accept any money from her so instead of money she offered to pay us with a date night every month. I will never forget that the first date night, we were literally gone for 45 minutes. However, each month we got more comfortable "leaving Peyton" and we realized that we needed date nights.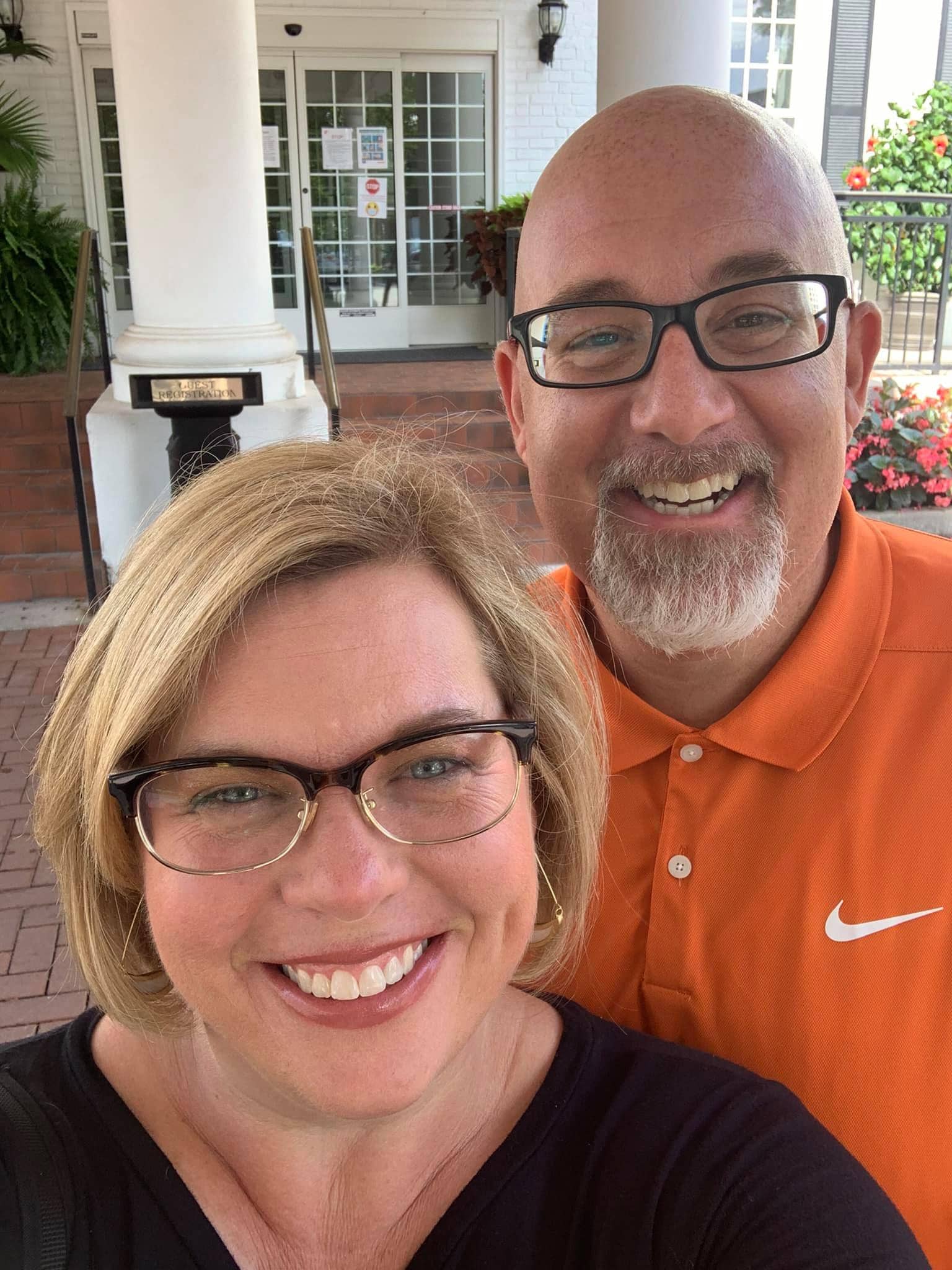 My former student who is like a daughter to me lived with us for a year but when she moved out my husband "jokingly" (not really) said to her that he wanted to continue our date nights until she got married. Well, 9 years later (I joke that he jinxed her because she is not married) she still gives us date nights. Though not every month and often she and Peyton set them up via text on their own – we love and accept every single date night.
In addition if Peyton is invited to a friends house, birthday party, to spend the night with a friend or to my parents house to visit – we immediately clear our calendar and have date night. If we can't fit it in at night then we have a date breakfast or lunch. Regardless of how it works out we average one a month.
We sometimes get into a rut of going to the same old place so I recently asked my friends for their best Date Night suggestions for the Cincinnati and NKY area and they gave me a fantastic list. I do want to add that these are non-chain options. I decided to compile them into a list for you! If you have one to add or a review please leave a comment below. We have not been to most of these locations but as we do I will update with my comments and opinions.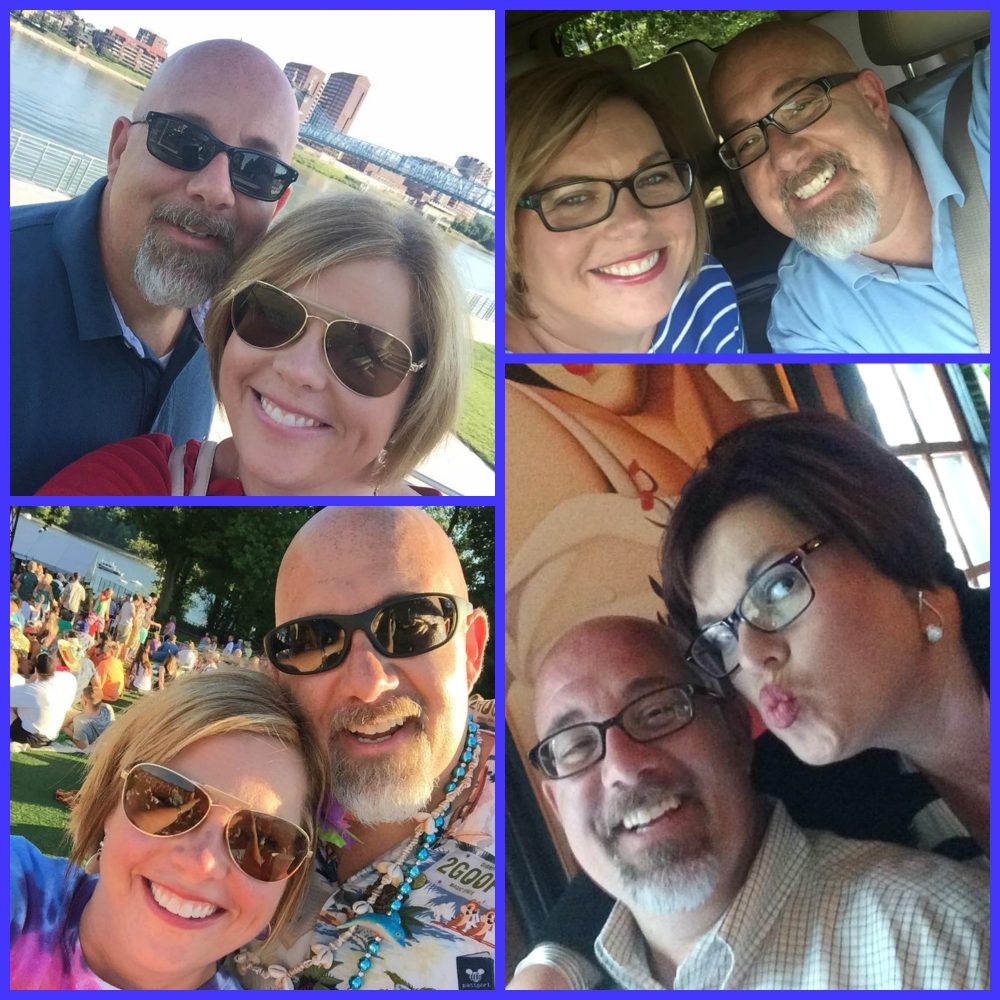 Date Night Ideas Cincinnati Ohio
Cincinnati:
Mazunte Taqueria – Authentic Mexican – Located at 5207 Madison Road Suite 100 – Cincinnati, OH 45227
Morlein Lager House – Artifact-adorned beer bar with New American fare & river views from a wraparound patio. Located at 115 Joe Nuxhall Way, Cincinnati, OH 45202. I am a huge fan personally of the view. After we eat here we always walk along the river and visit Smale Park
Bite Restaurant – Is a quaint organic farm to table dining experience where you can BYOB (bring your own adult beverages. Located at Closed on Sunday and Monday. Located at 1279 State Route 131 – Milford, Ohio 45150 – We just dined here and it is best to make a reservation as they have a small dining space. They have a nice gluten free menu too!
Jeff Ruby Culinary Entertainment – You can not go wrong with one of these fine dining choices if you budget allows.
Jeff Ruby Steakhouse – Fine Dining and AMAZING steakhouse. Hands down my favorite date night location in the City. Located in Downtown Cincinnati directly across from the Aronoff Center. The restaurant is modeled after the 1940's-era French Art Deco Steakhouses of New York City. A favorite of celebrities, athletes, politicians and special-occasion diners, Jeff Ruby's Steakhouse delivers award-winning steaks, seafood and service. Combined with live nightly entertainment and impeccable attention to detail, this is the perfect backdrop for an extraordinary evening. They can accommodate dietary requests including gluten free. Located at 700 Walnut Street Cincinnati, OH 45202
The Precinct – Also owned by Jeff Ruby. Fine Dining and nice steakhouse. Recently named one of America's Top 10 Steakhouses by USA Today. The Precinct is frequently recognized as having Cincinnati's best steaks, seafood and service. This consistent high level of quality and overall guest experience over 3 decades has endeared Precinct to celebrities, business people, families and loyal diners alike. Located at 311 Delta Avenue – Cincinnati, OH 45226. They can accommodate dietary requests including gluten free.
Carlo & Johnny's – Like all of Jeff Ruby's restaurants, Carlo & Johnny tells quite a story. Housed in an historic mansion that was once a stagecoach stopover, a casino and a gangster hideout this award-winning steakhouse oozes intimacy and character. Zagat rates Carlo & Johnny higher than any steakhouse in either Chicago or New York City, America's quintessential steakhouse towns. Known also for incredible live entertainment, a vibrant bar scene as well as a seemingly endless raw bar offering 10 varieties of oysters, king crab and lobster, Carlo & Johnny delivers the Jeff Ruby Experience with effortless charm and hospitality. They can accommodate dietary requests including gluten free. Located at 9769 Montgomery Road Cincinnati, OH 45242
Nada – Trendy Mexican cantina with outdoor seating, festive cocktails & upscale fare in a chic setting. Located at 600 Walnut St, Cincinnati, OH 45202. This is one of my favorite and affordable places to dine downtown.
Incline Public House – This laid-back gastropub has a seasonal outdoor deck with skyline views & an American menu. Located at 2601 W 8th St, Cincinnati, OH 45204. I hear they have the best pizza in the city.
E+O Kitchen – Tropical-themed joint offering Asian eats with a Latin spin plus specialty cocktails & spirits. Located at 3520 Edwards Rd, Cincinnati, OH 45208.
The Littlefield – Quaint, art-lined craft cocktail, bourbon & beer bar with bistro plates, desserts & Sunday brunch. Located at 3934 Spring Grove Ave, Cincinnati, OH 45223
Alfio's Buon Cibo – Italian-Argentine Cuisine. Located at 2724 Erie Ave, Cincinnati, OH 45208
Bakersfield – Tacos & a few other Mexican dishes are delivered in a chic, upbeat, margarita-fueled atmosphere. Located at 1213 Vine St, Cincinnati, OH 45202 I hear they have AMAZING tacos, guacamole, salsa, and more.
Embers – A warm & polished spot offering upscale surf 'n' turf & sushi as well as a happy-hour menu. Located at 8170 Montgomery Rd, Cincinnati, OH 45236
Primavista – I hear from friends it has amazing food and view. Elegant, upscale restaurant with city views & a menu of classic, vegan & gluten-free Italian dishes. Located at 810 Matson Pl, Cincinnati, OH 45204
Mita's – Stylish, bright dining room with high ceilings & modern lighting serving Spanish fare & cocktails. Located at 501 Race St, Cincinnati, OH 45202 I have heard it has great tapas.
Abigail Street – A Mediterranean wine bar located in historic OTR. They specialize in the wine on tap. Open 5 nights a week Tuesday – Saturday from 5pm – 11pm. Walk-Ins are welcome and dress and attire is casual. They do not accept reservations. Located in OTR – 1214 Vine St, Cincinnati, OH 45202
Andy's Mediterranean Grill – Bistro-like Mediterranean spot with belly dancers, serving kebabs, flat breads & classic entrees. I have been told to order the Shis Tawook. Located at 906 Nassau St, Cincinnati, OH 45206
The Celestial – I have been told it has great views and great food. Upscale steakhouse with city & river views & a notable wine list, plus weekend live jazz/dancing. Located at 1071 Celestial St, Cincinnati, OH 45202
Yard House – High-end sports-bar chain with a huge menu of New American fare & an extensive list of draft beers. Located at 95 E Freedom Way, Cincinnati, OH 45202. I have been told the food is amazing and the outdoor dining is amazing as well with the views.
Grand Finale – Crêpes, steaks, seafood & lots of desserts are proffered in a quaint, old-world setting in Glendale. Located at 3 E Sharon Rd, Cincinnati, OH 45246. They offer a gluten free menu.
Teller's of Hyde Park – Set in an old bank, an expansive contemporary eatery turning out eclectic plates & cocktails. Located at 2710 Erie Ave, Cincinnati, OH 45208
Arthur's
– Long-running (since 1947) neighborhood hangout for burgers & other bar fare, plus local draft brews. Located at
3516 Edwards Rd, Cincinnati, OH 45208. One of our favorite places to go. They offer gluten free too!
Eli's BBQ – Smokehouse with some backyard seating, serving pulled pork, hickory turkey, ribs & baked beans. Located at
3313 Riverside Dr, Cincinnati, OH 45226. They offer gluten free options.
Sleepy Bee Cafe – AMAZING breakfast. Farm to table. This is one of our favorite places for date breakfast or lunch. This summer from June 4th until August 20th, Sleepy Bee Blue Ash is going to be open for dinner every Friday night from 5PM until 9:30PM. They have two locations. One in Blue Ash and the other in Oakley. Amazing gluten free menu including pancakes!
Date Night Ideas Northern Kentucky:
Holler Hops and Grill – Locally owned neighborhood hangout in a strip mall offering burgers & an ample craft-beer selection.Located at 7500 Oakbrook Dr, Florence, KY.
Blinkers Tavern – Winner of "best steak" of NKY 2013-2016. Located at 318 Greenup Street – Covington, KY 41011
Mai Thai Restaurant and Sushi Bar – Located at 7710 US Highway 42 – Florence, KY 41042
Frida 602 – I have heard it is good and it's a different take on Mexican food. It is located at 602 Main St, Covington, KY 41011.
Walt's Hitching Post – Known for their ribs and steaks. I haven't been there in years but it appears they are now under new management. This comes highly recommended by my friends. Located at 3300 Madison Pike – Fort Wright, KY
Tousey House Tavern – Traditional Southern cuisine served in elegant dining rooms in a circa-1822 building. Located at 5963 N Jefferson St – Burlington, KY. Owned by same group as the Greyhound Tavern.
Hebron Grille – Southern American fare like Cajun steak & gator bites in a casual space with occasional live music. – Located at 1960 N Bend Rd – Hebron, KY
Washington Square Cafe – Located at 5981 N Jefferson St – Burlington, KY
Bouquet Restaurant – Comfy bistro offering seasonal American fare & many wines in quaint, living-room-like surroundings. Located at 519 Main St – Covington, KY
York Street Cafe – Romantic, knickknack-adorned spot offering American & international fare, plus a range of desserts. Located at 738 York St, Newport, KY 41071. They offer gluten free choices.
The Gruff – Brings fresh quality food and a creative atmosphere to Covington in an unexpected way. The Gruff offers a full bar and eat-in restaurant featuring brick oven pizzas. The menu will also feature deli-inspired sandwiches and salads. Located at 129 East 2nd Street Covington, KY 41011
Knotty Pine on the Bayou – Cozy roadhouse dishing up Louisiana-style Cajun & Creole specialties in laid-back surrounds. Located at 6302 Licking Pike, Cold Spring, KY 41076. My friend and her husband like to arrive a few min before their reservation and drink a cocktail on the deck. They love the food, they have yummy specials all the time, and the atmosphere is eclectic.
Coffee Emporium – An artisan coffee roaster in the Queen City of the West. Cincinnati, Ohio.
Miyoshi Japanese Steakhouse – Refined sushi & less well-known Japanese dishes in traditional environs that include a tatami room. I have heard they have the best Japanese food. Located at 8660 Bankers St, Florence, KY 41042
Non Dining Ideas:
Cincinnati Zoo & Botanical Gardens
Kings Island Amusement Park – It is fun to ride at night and less crowded too!
Painting Pottery – We like Paint and Bake Ceramics because they have no painting fee
Concert at Riverbend
Top of the Park – Open-air lounge atop the Marriott Residence Inn, with cocktails, light bites & sweeping city views. Located at
506 E 4th St, Cincinnati, OH 45202
Melissa is a football and soccer mom who has been married to her best friend for 24 years. She loves sharing recipes, travel reviews and tips that focus on helping busy families make memories.