5 Awesome Travel Accessories You Can't Live Without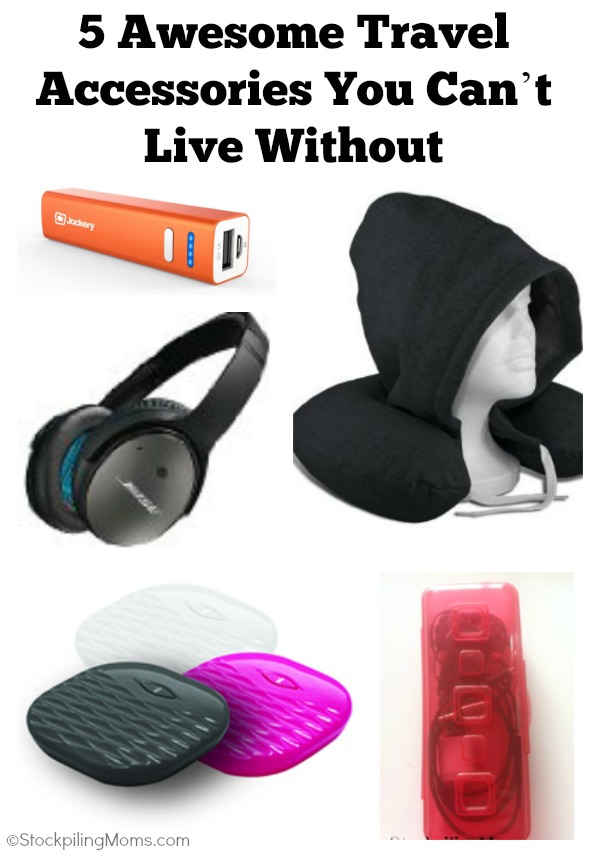 Here are 5 Awesome Travel Accessories You Can't Live Without. As you know we love to travel! We thought it would be fun to share with you some of our favorite travel accessories that we can't live without. These accessories make traveling easier and help us when we are on the road. We feel like these are a must when you are away from your house and hope you enjoy these travel products as much as we do!
5 Awesome Travel Accessories You Can't Live Without
When we travel for the blog, we often worry about oversleeping. When you are on vacation, and you don't have to set an alarm that is a great feeling but unfortunately that is not often for us. With the concern of missing an early morning flight or missing a meeting especially when there is a time difference, or you aren't sleeping well when you are traveling you will find the Amplifyze TCL Pulse a dream come true! This is a great solution for those who consistently sleep through traditional alarms (teenagers, college students, heavy sleepers, those with hearing loss.)
This sleek, chic Bluetooth enabled combination alarm/timer can be programmed with your iPhone once you've downloaded the free accompanying intuitive app from the App Store. It offers a choice of vibration (keep it under your pillow), loud sound, or both, and can be programmed for multiple users. If you want to set your wakeup call or a reminder timer from afar, while you're thinking about it, you can, once the Pulse (a compact device that fits in the palm of the hand) is paired and programmed! The TCL Pulse offers wireless alerting using Bluetooth Smart 4.0 transmission, the latest BLE (Bluetooth Low Energy) solution.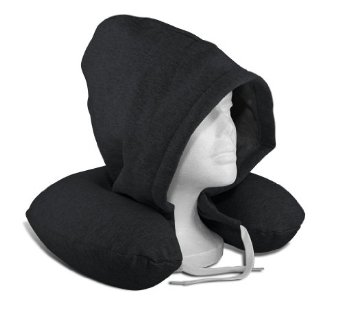 I am in love with this SilverRest Hooded Memory Foam U-Neck Travel Pillow w/ Carrying Case that is perfect for travel. It is 14″ wide and helps maintain proper head and neck alignment by molding to your body. It is made from high quality, temperature sensitive visco elastic memory foam and is really comfortable! Best of all it is machine washable premium sweatshirt material. It is perfect for plane, train, bus, and car rides; great for vacation or at home and includes matching carrying case. I love that the hoodie can be used to block out light and a little sound. It is the single best neck pillow I have ever used and priced at only $14.99!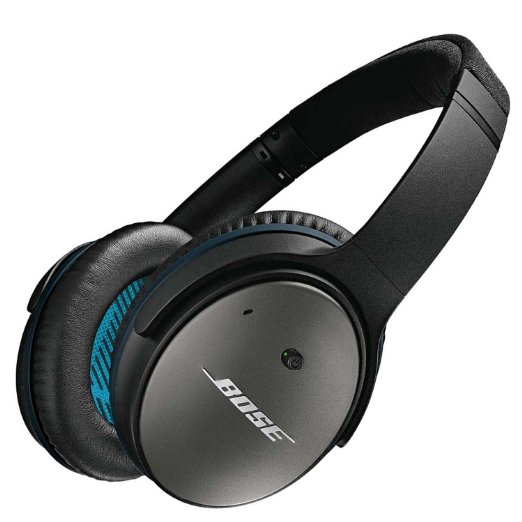 The single best gift my husband has ever given me was a pair of Bose QuietComfort Headphones. I am NOT joking. There are times I even wear them while at home and I just need peace and quiet. However, they are perfect for traveling. They are lightweight and have an around-ear fit that are comfortable to wear all day long. My husband loves to borrow mine and wear them at work so he can block out noise. He can wear them for 10 hours straight with no complaints. In my opinion you will get what you pay for when it comes to Bose. It is the industry's leading noise reduction for travel, work and anywhere in between. It has the best-in-class sound with lifelike performance for the music you love! You can't go wrong with these when it comes to travel. I have even slept with them before in a hotel that was noisy! I love them.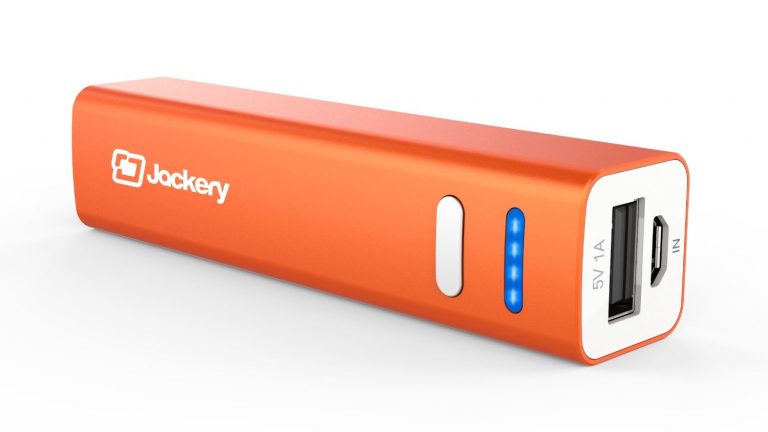 I can't travel with a Portable Charger External Battery Pack when I am on the road. I have to be able to keep my cell phone charged 24/7 and this has a really nice sleek design. This external battery charger is compact, portable & stylish and perfect for long flights, road trips, or whenever you need to charge your iPhone, iPad, or other smart device. I love it because it is orange too!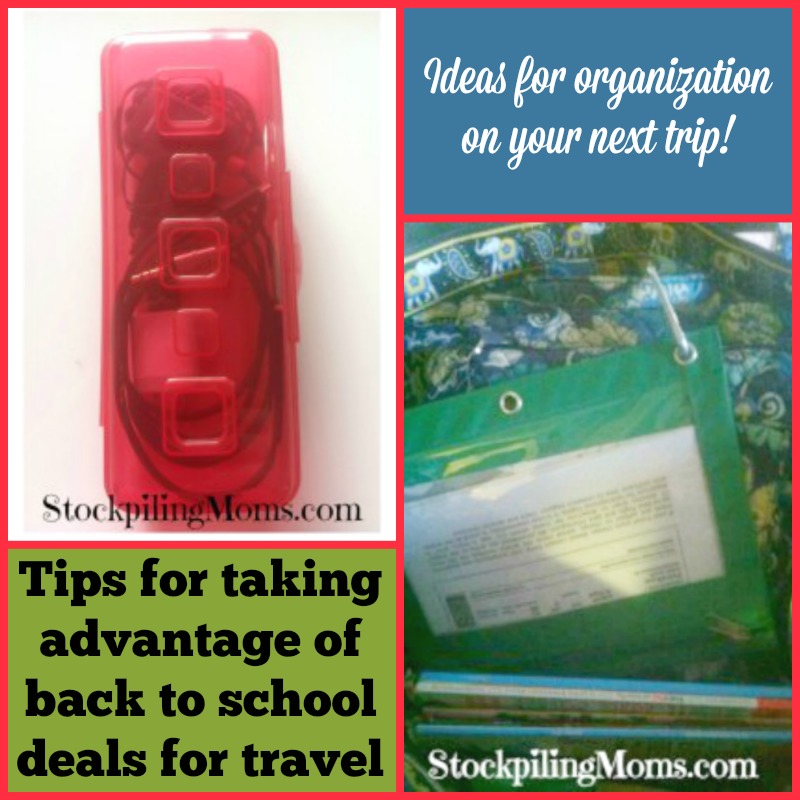 If you stay organized while traveling you will be ahead of the game. Shelley uses back to school supplies when she travels and now I do too! From keeping the kids' chargers and cords organized to keeping track of our airline tickets. School supplies can be used for so many things other than school and I challenge you to think outside of the box while the supplies are cheap! She uses a pencil box for charging cords, ear buds, and adapters. This tucks nicely in our backpacks. She also uses a Zip pouch for organization. She keeps airline tickets and ID's in them. It is much easier to have all of our tickets in one place and we can put our license safely in it for easy access at security. We use a locking carabiner to clip it to my backpack. We never are searching and it makes traveling much easier.
Hopefully you will find these travel accessories as helpful and useful as we do!
Also, if you are taking your child on his/her first flight I want to suggest that you purchase My First Plane Trip book. It is a great way to share with your child the fun of flying. If they are even a little bit nervous, the pictures and fun commentary will quickly put them at ease. Plus, when you purchase the printed version, and you can download the E-Book for free. The price is only $8.99. It is the perfect gift for a girl or boy getting ready to take their first airplane trip.
THINGS TO DO IN KENTUCKY
Things To Do In Red River Gorge
35 Things To Do In Lexington with your Kids
Hop on over to Instagram and follow the fun! We love posting memes, family fun, travel, and whatever we are feeling that day! Pinterest is also an amazing place to visit Stockpiling Moms. This is where you can pin all your favorite articles from our Food, Travel & Lifestyle Blog!
Melissa is a football and soccer mom who has been married to her best friend for 24 years. She loves sharing recipes, travel reviews and tips that focus on helping busy families make memories.