You must Visit Antelope Canyon. This is a bucket list destination located in Page, Arizona. It was absolutely breathtaking and one of the coolest places I have ever been!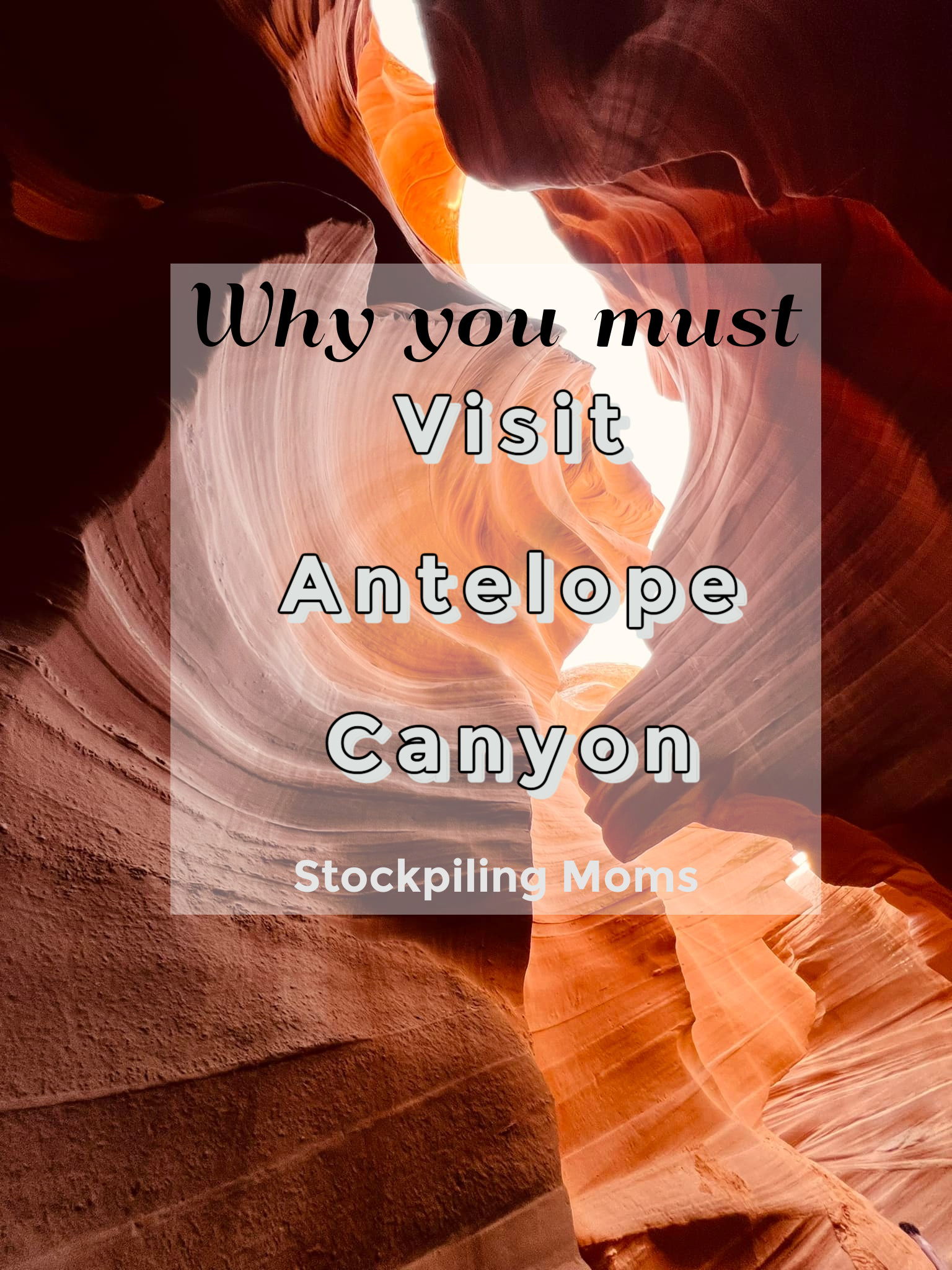 Visit Antelope Canyon:
We checked out of our hotel in Page, AZ and headed to Ken's Tours for a lower antelope canyon tour. To say it was AWESOME was an understatement. This is one of the most amazing experiences of my lifetime. It was absolutely breathtaking!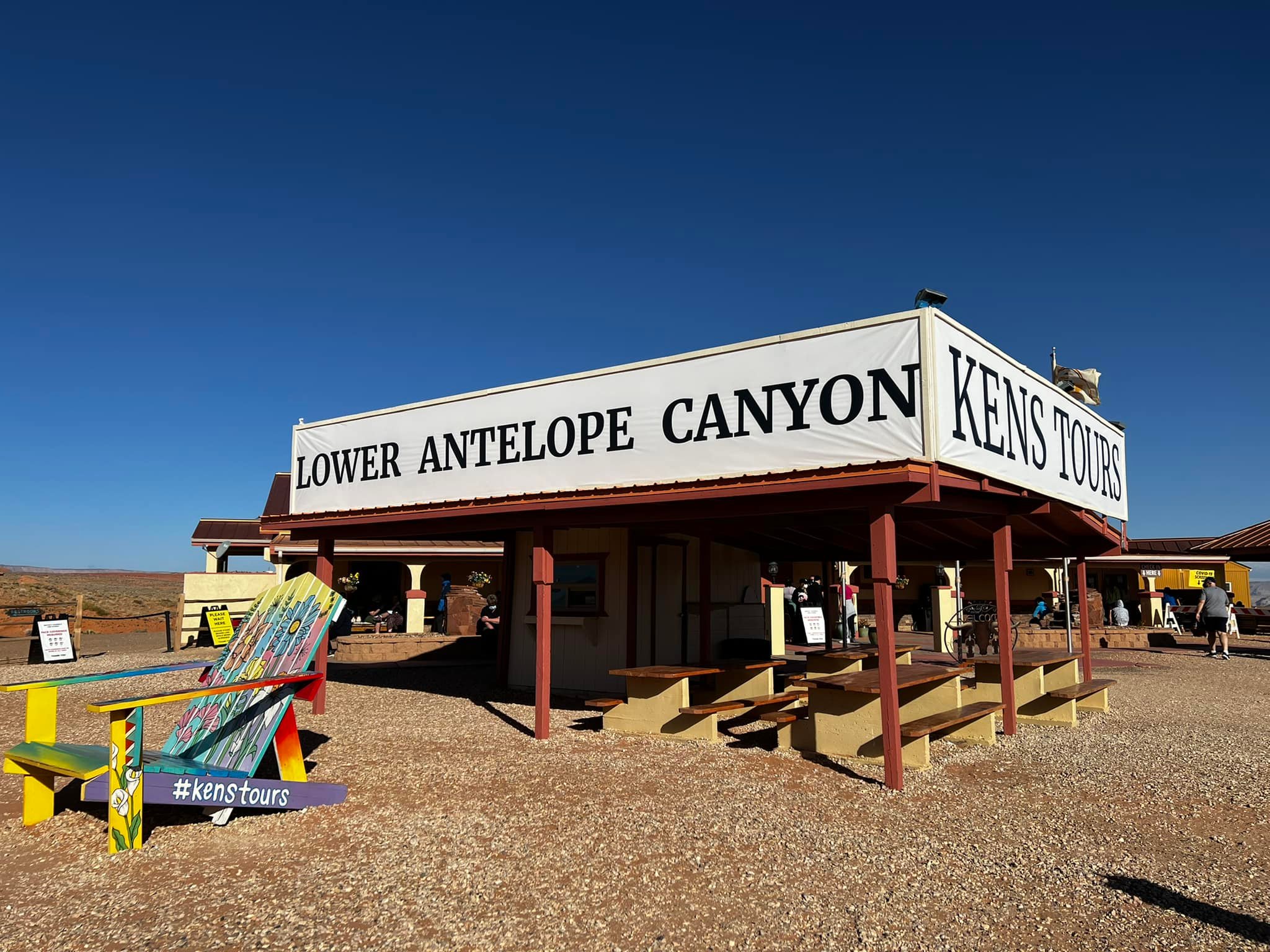 Discover the natural beauty of Lower Antelope Canyon, a slot canyon located in northern Arizona in Lake Powell Navajo Tribal Park. Lower Antelope Canyon is shallower than Upper Antelope Canyon, both of which are part of the Navajo Nation and require a guided tour. Advanced reservations are highly recommended to check out this popular spot in Page. It was completely sold out the day we toured.
Over the years, Lower Antelope Canyon has become a favorite gathering place for photographers, tourists, and visitors from around the world. Right now, there is a mask mandate and limited guests are available daily via tours.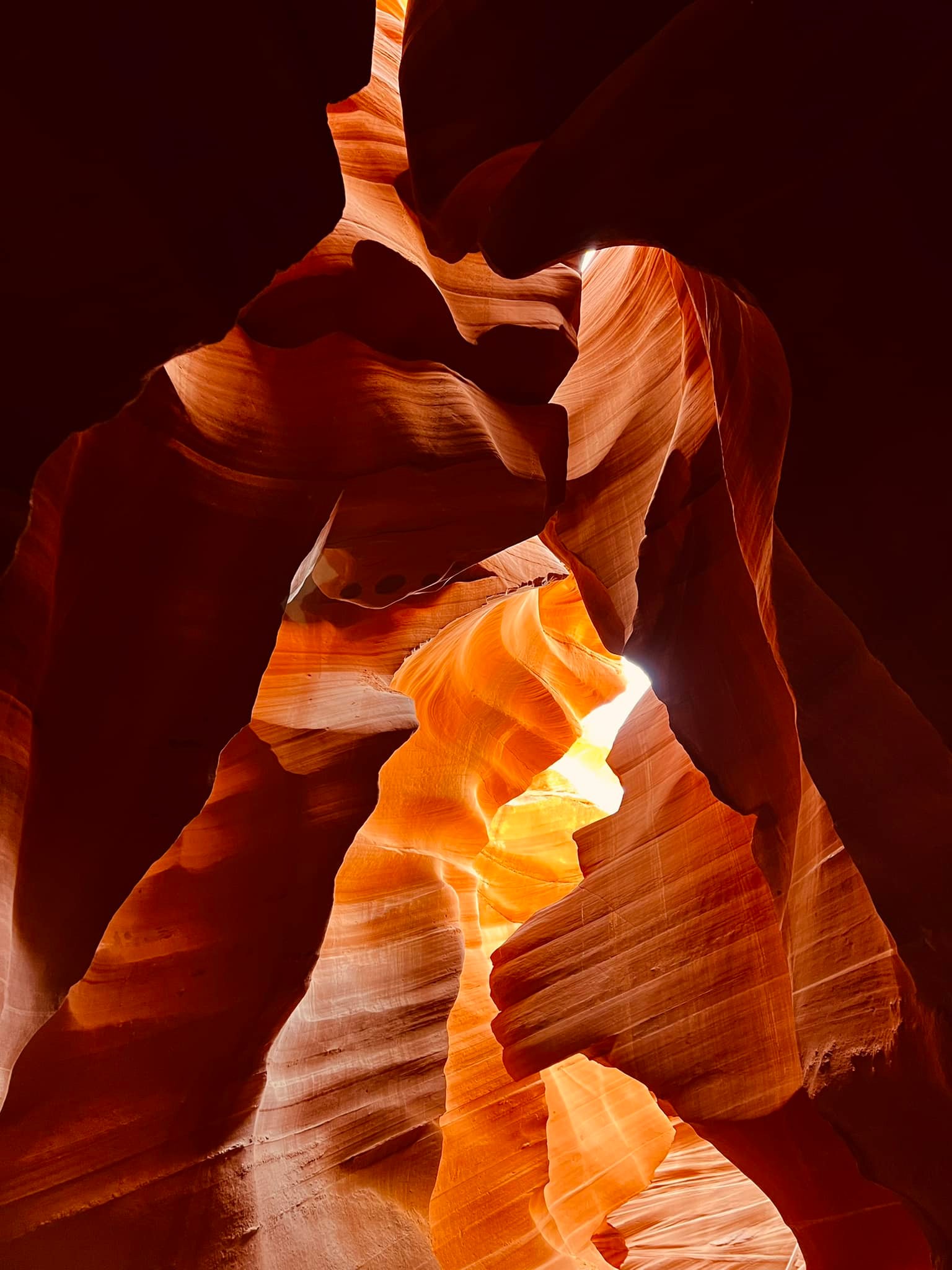 The views in Lower Antelope Canyon change constantly as the sun moves across the sky, filtering lights softly across the stone walls. These ever-moving sun angles bounce light back and forth across the narrow canyon's walls, creating a dazzling display of color, light, and shadow. At certain times of the day, you can see light beams. I did not use a filter on these images and as you can see, they are literally magical.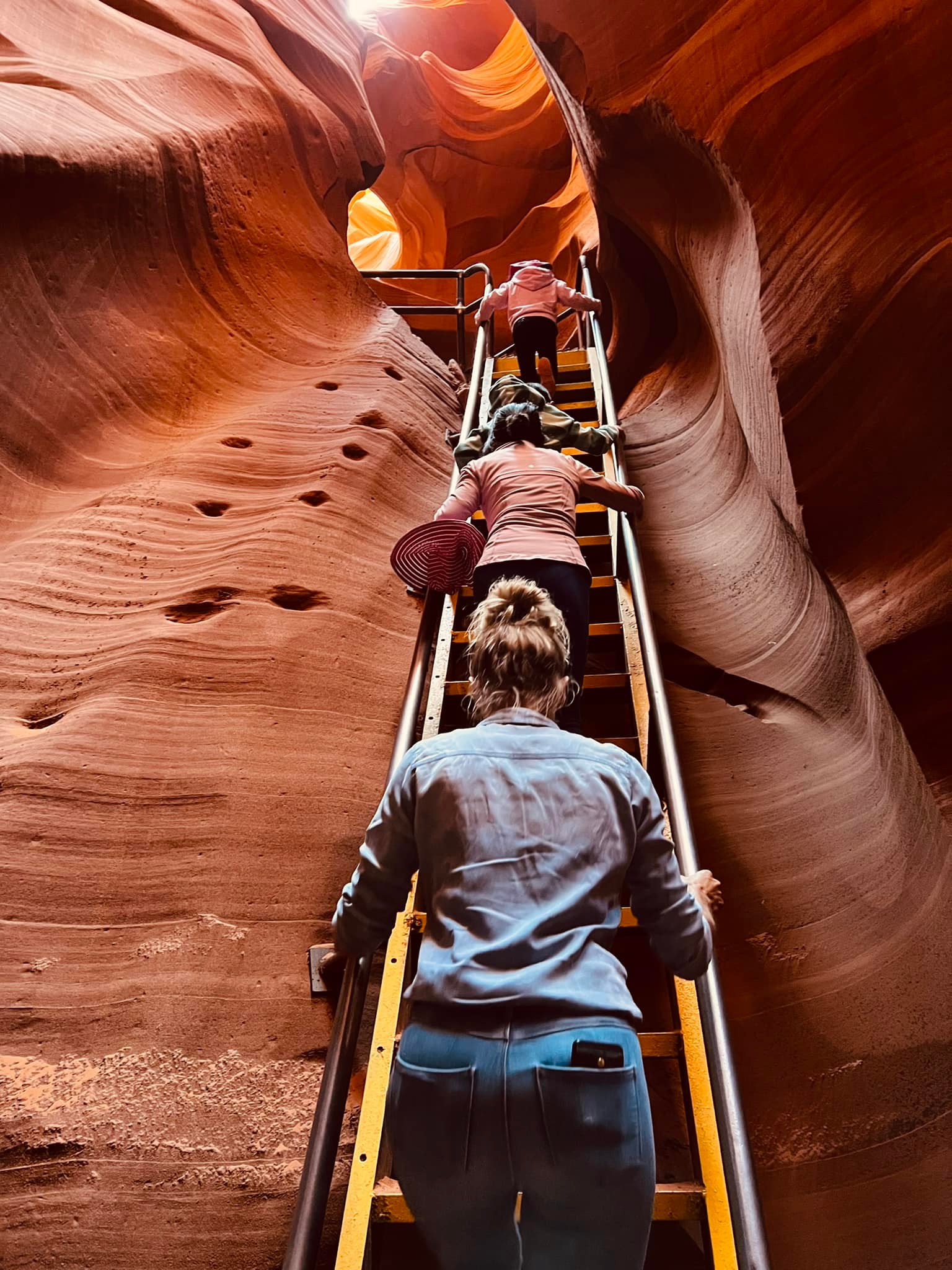 Once inside the Lower Antelope Canyon you will have to navigate upstairs like this. There are some tight areas and you do need to physically be able to navigate through the tour. It was approximately an hour and 1/2 long.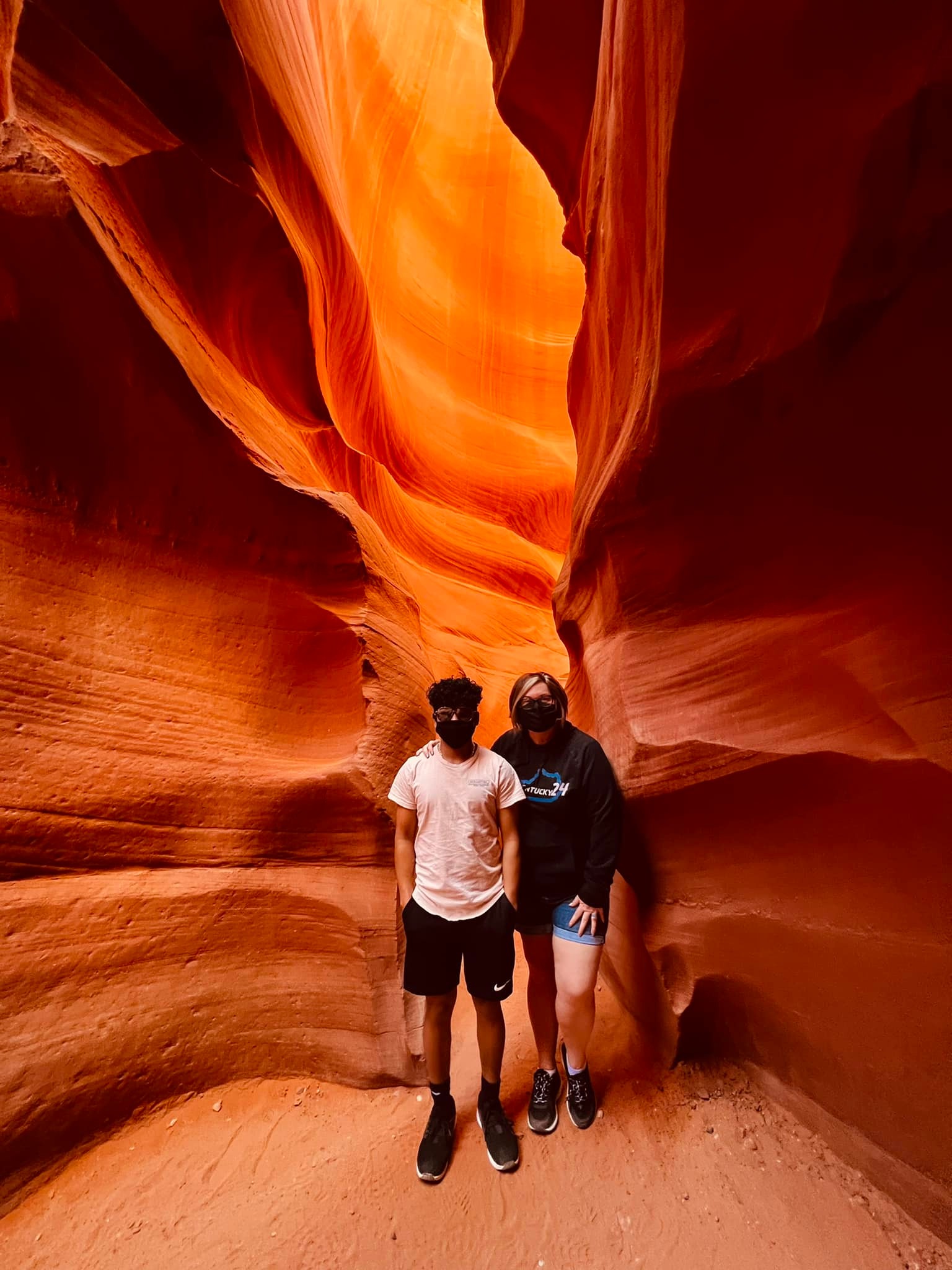 The Navajo name for Lower Antelope Canyon is Hasdeztwazi or "Spiral Rock Arches." Many years ago, herds of Pronghorn Antelope roamed freely in and around the canyon, which explains the English name. This incredible canyon has been created over millions of years by the relentless forces of water and wind, slowly carving and sculpting the sandstone into forms, textures, and shapes which we observe today.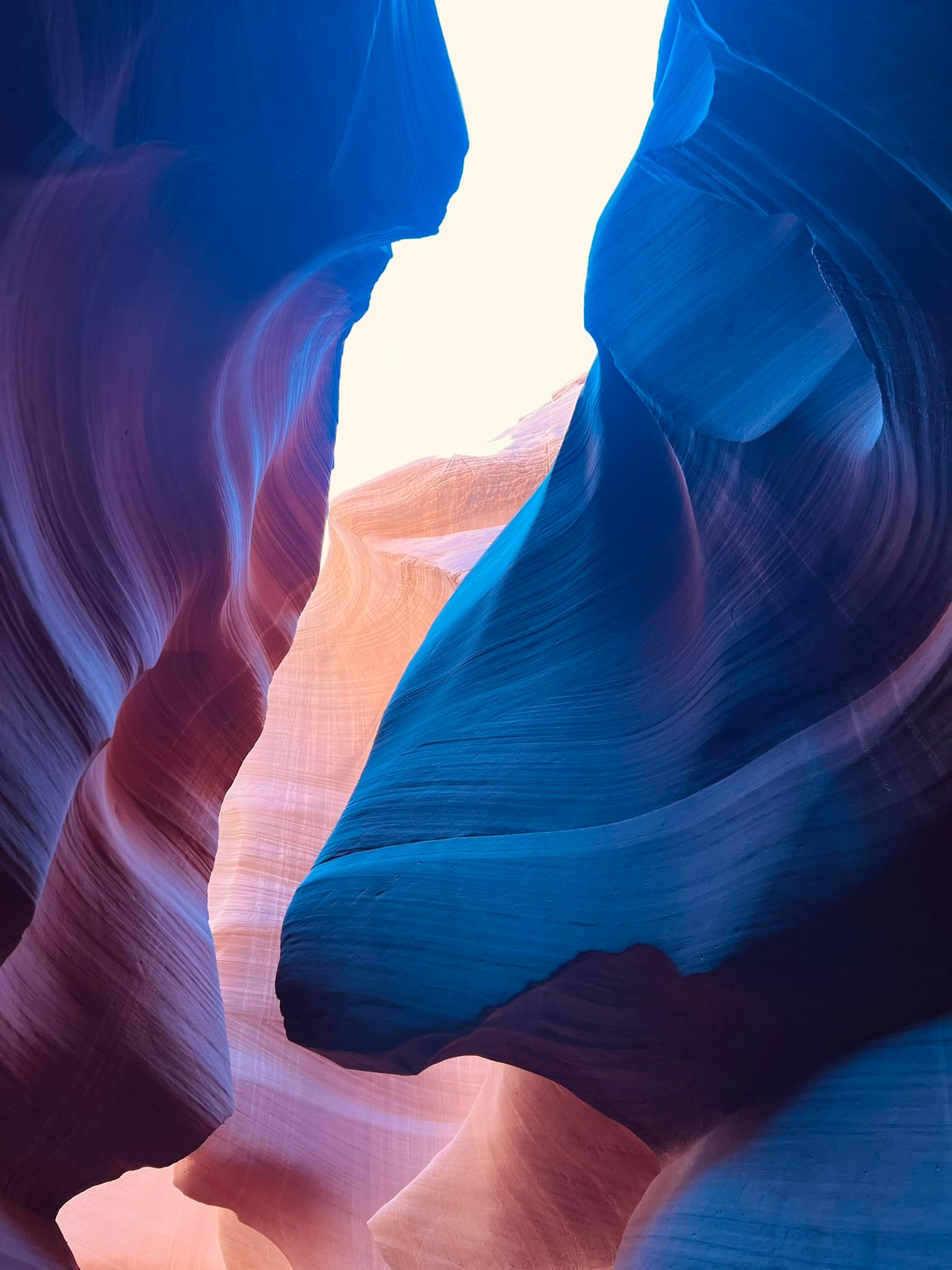 Heads up, you WILL get sandy on this tour! I suggest comfortable shoes, a hat and sunglasses. At the time of our tour masks were required and enforced.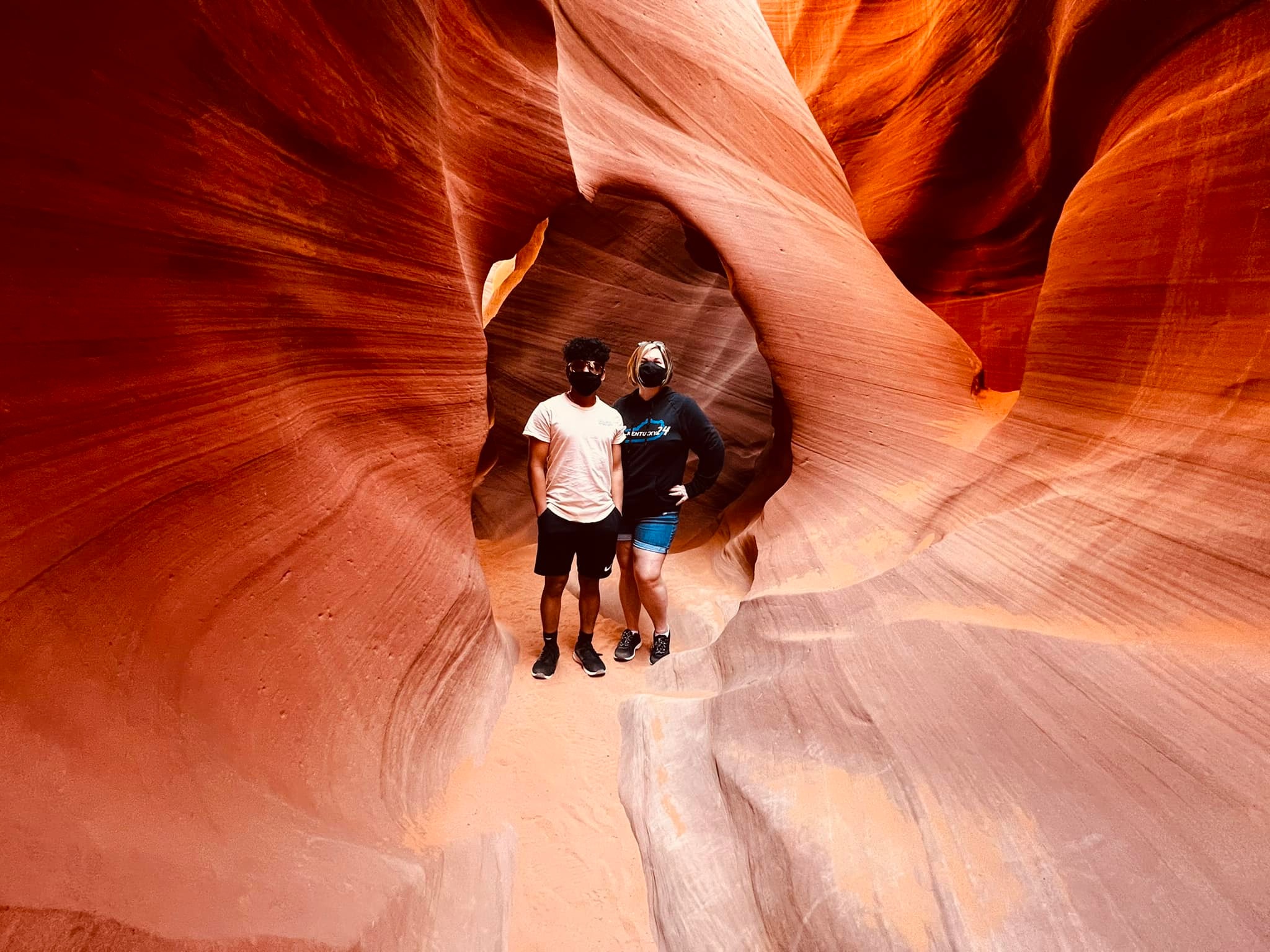 Kens Tours Lower Antelope Canyon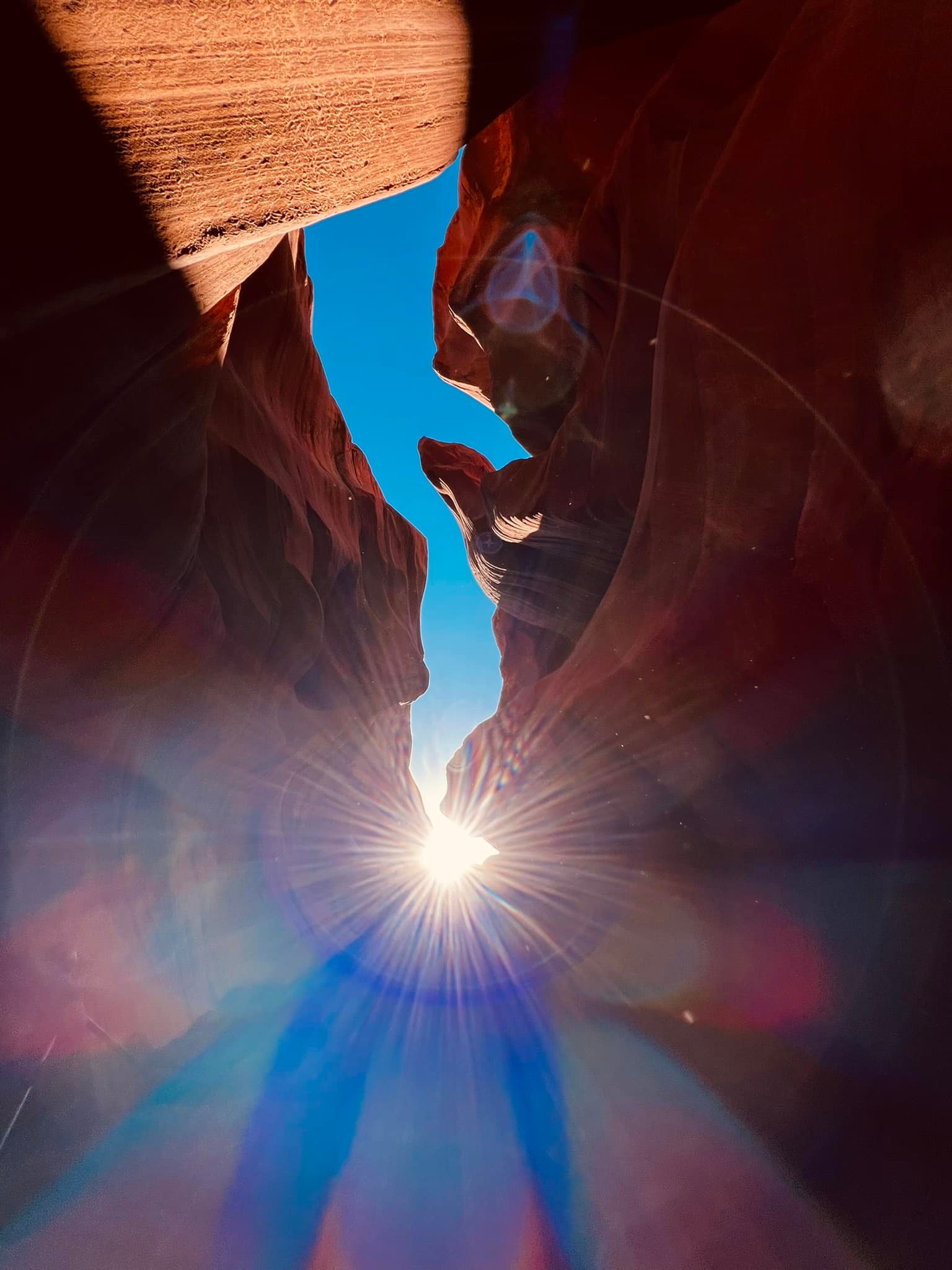 You can where we came up and out of the slot canyon. It was a really amazing experience and I encourage you to visit Antelope Canyon.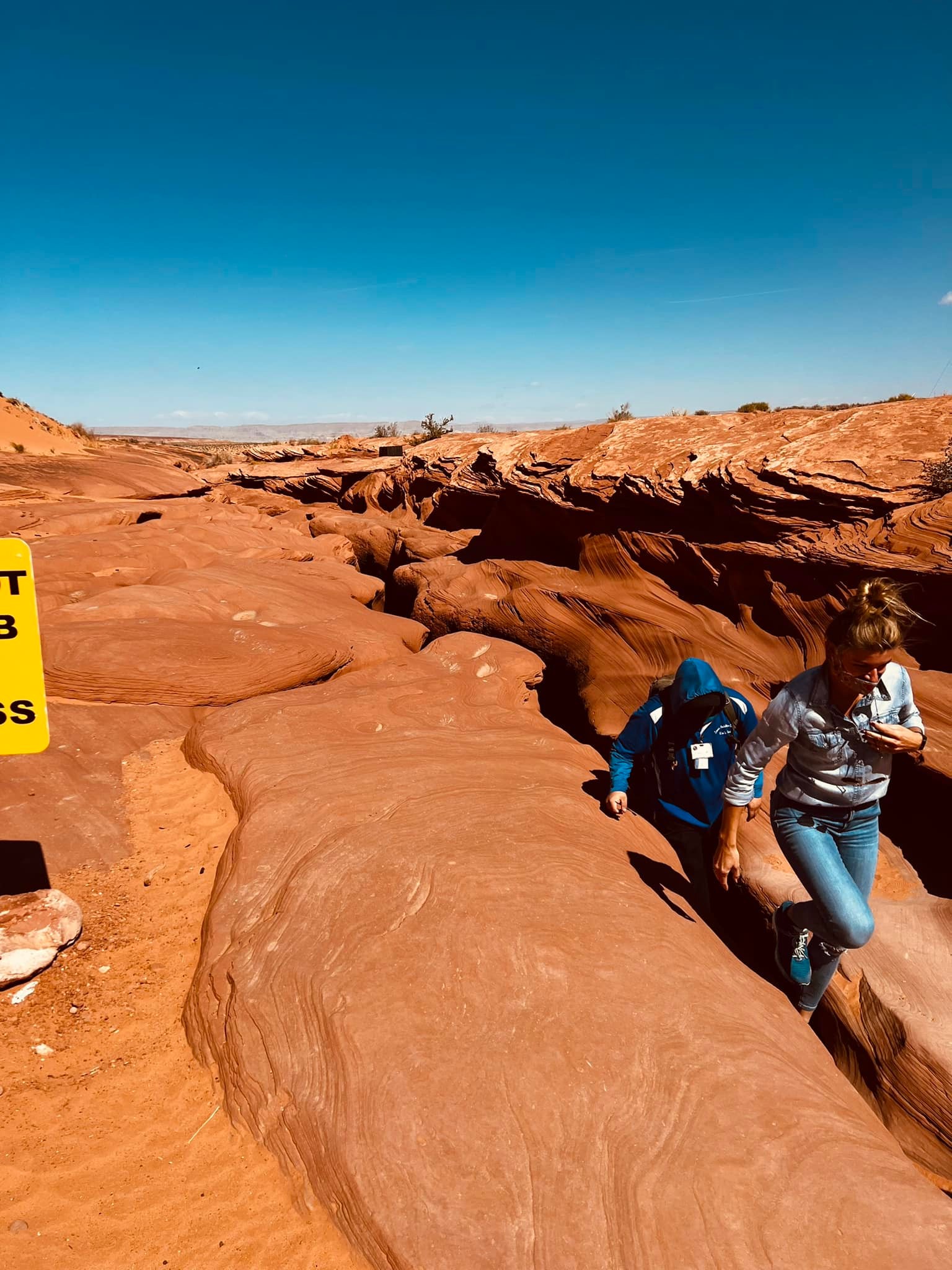 After the lower antelope canyon tour, we had a delicious breakfast at Ranch House Grille in Page, AZ. We highly recommend it and they offered gluten free options.
Melissa is a football and soccer mom who has been married to her best friend for 24 years. She loves sharing recipes, travel reviews and tips that focus on helping busy families make memories.