Christmas Gift Ideas for Those Who Matter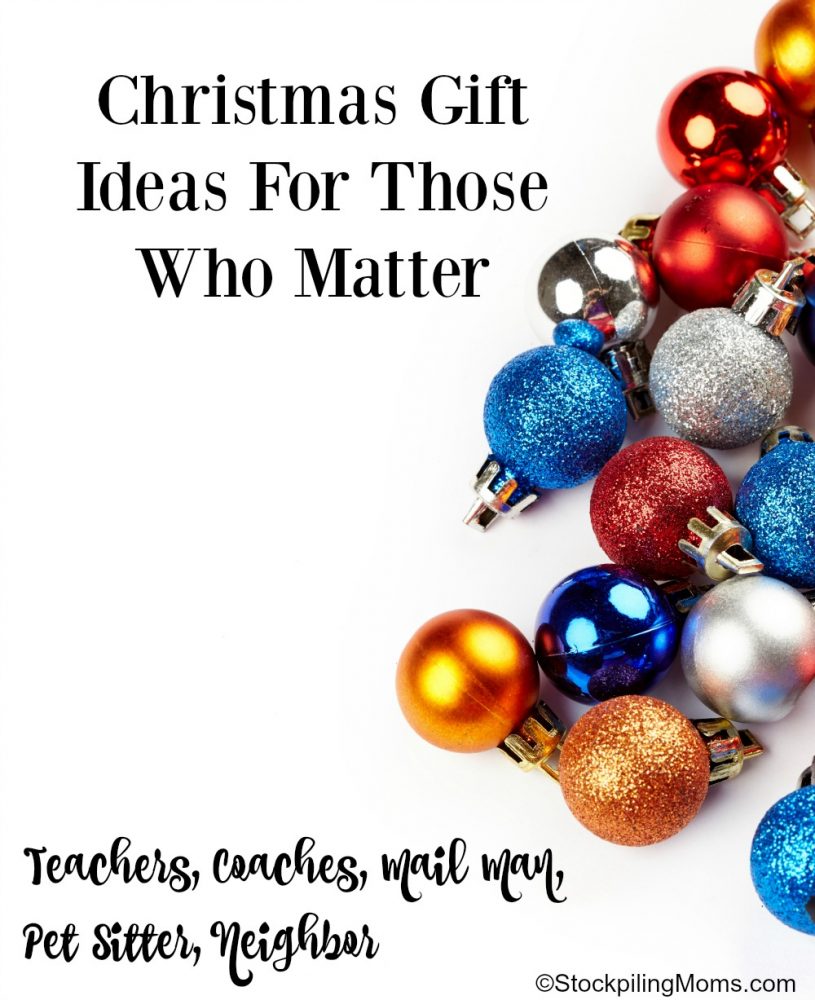 Here are Christmas Gift Ideas for Those Who Matter. With the holiday season officially in full swing, chances are you've been incredibly busy with family, friends, chores and errands while also running around purchasing gifts for all of the important people in your life.
If you haven't started shopping yet we are sure you have been making your shopping list. As we reflect on who to purchase gifts for, don't forget about the people in your lives that provide services to your family – the unsung heroes – the people who help your kids learn and teach them to work as a team such as teachers and coaches, your mail carrier that braves any weather to deliver packages in the snow, your family doctor that keeps everyone healthy, you barista that knows your coffee order by heart, or even your pet sitter. Why not use the Sears app to purchase a gift while on the go and show those important people that you too appreciate their effort? Best of all it is easy to do, and it will save you time and money!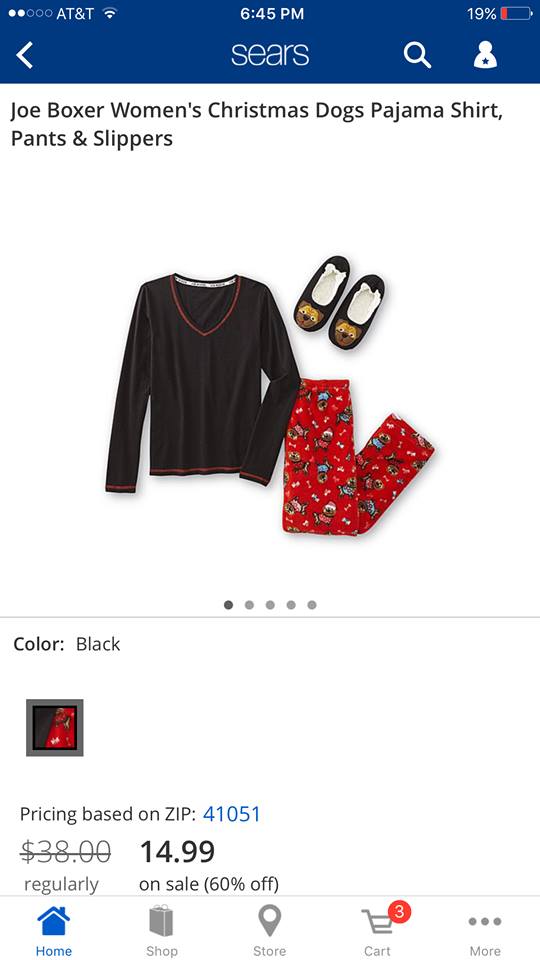 This season you can purchase for everyone on your list at Sears. You can find great gifts for everyone from your dear Dad to those who you don't always think of. The newly updated Sears app is a game changer this holiday season. You can shop from the convenience of your Smart Phone or iPad. Knock out your shopping list while you wait for your kids at soccer practice or at the tutor. No matter who is on your shopping list this year you will be able to find great gifts at Sears. Be sure to give small tokens of appreciation to those who make a difference in your life.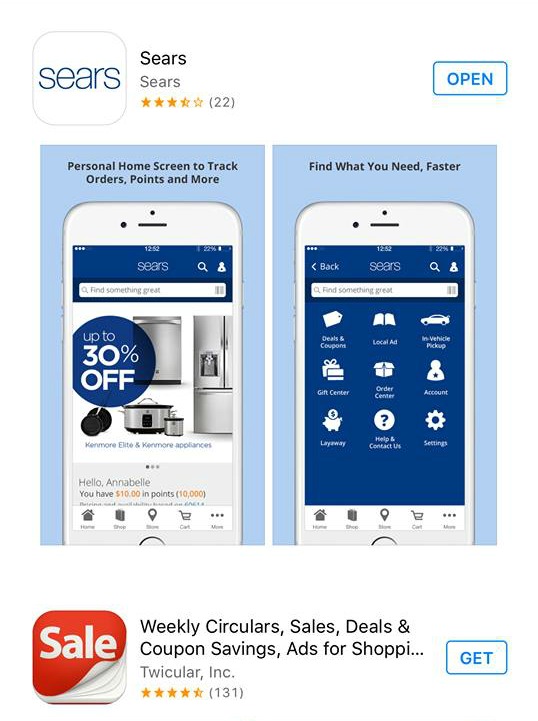 I decided to use the newly updated Sears app to tackle my shopping list and it was easy as 1-2-3. First, I simply downloaded the newly updated Sears app at Sears.com/mobile. Then I added my Shop Your Way Rewards number to my account.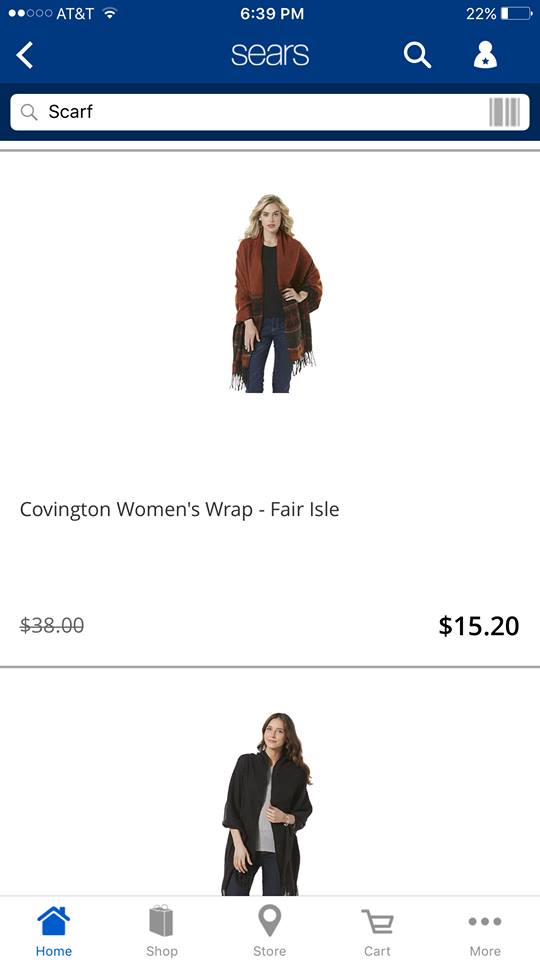 While I was waiting for my son at soccer practice, I was able to purchase gifts for everyone on my list using the app! I simply searched for items and loaded coupons digitally to use at checkout! It was so convenient. When it was time to pay, I checked out quickly and selected between in-store pick up at the store or free delivery! It was literally THAT easy! It makes shopping quick, easy and convenient taking the hassle out of holiday shopping.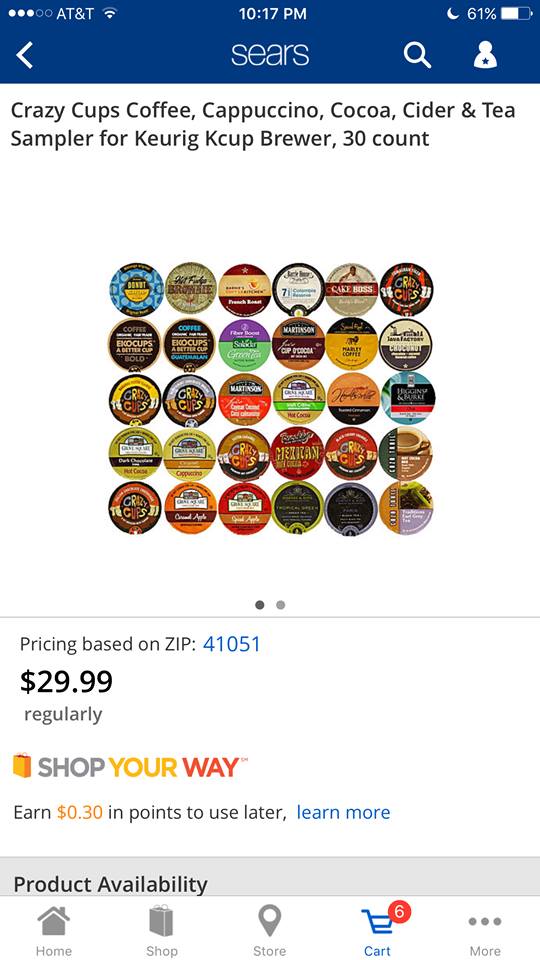 I love that Sears is a one-stop holiday shopping destination for gifts for everyone on your list. I used the Sears app to shop for my dog sitter it was easy! I did a search then once I made a decision, I simply added it to my cart and then checked out. I wanted my dog sitter to know how much she means to us. We don't trust our dogs with just anyone and she loves them for us when she dog sits. It means so much to us.
She always goes out of the way to send lots of pictures and text us updates when we are out of town and gives me peace of mind knowing that they are being loved. I choose to purchase the Joe's Boxer Women's Christmas Dogs Pajama Top, Bottom and Slippers and Kcups for her because we wanted to let her know that makes, she makes a difference in our life. We thought this gift would be perfect on a cold winter day 🙂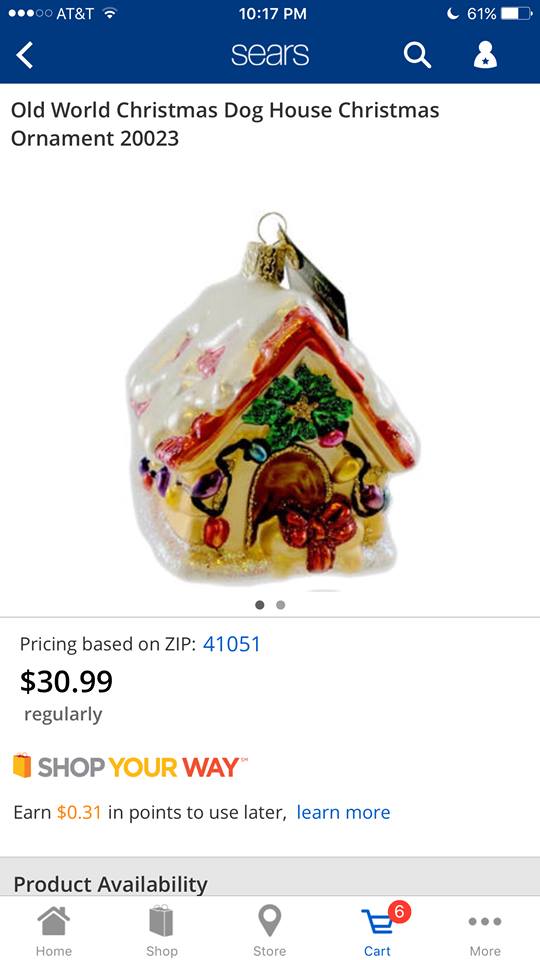 Christmas Gift Ideas for Those Who Matter
Gift Ideas for Teachers: Kcups ($12.99), Gloves ($14.99), Scarf ($12.99), Gift Card, Slippers ($7.99), Velvet Plush Throw ($9.99)
Gift Ideas For Coaches: Kcups ($12.99), Scarf ($12.99), Sweatshirt ($19.99), Velvet Plush Throw($9.99)
Gift Ideas for Pet Sitter: Laura Scott Packaged Pajama Sets ($19.99), Short and Long Plush Robes ($24.99), Joe Boxer 2-pk cozy socks ($4), Joe Boxer Cozy Slipper Socks ($5.98), Ornament (30% off)
Gift Ideas for Mail Carrier: Craftsman 8-pc. wrench set ($9.99), Craftsman 5-pc screwdriver set ($7.99), Ornament (30% off), Gift Card
Gift Ideas For Neighbor: Ornament (30% off), Velvet Plush Throw($9.99), Craftsman 16-in & 20-in tool bag combo ($14.99), Gift Card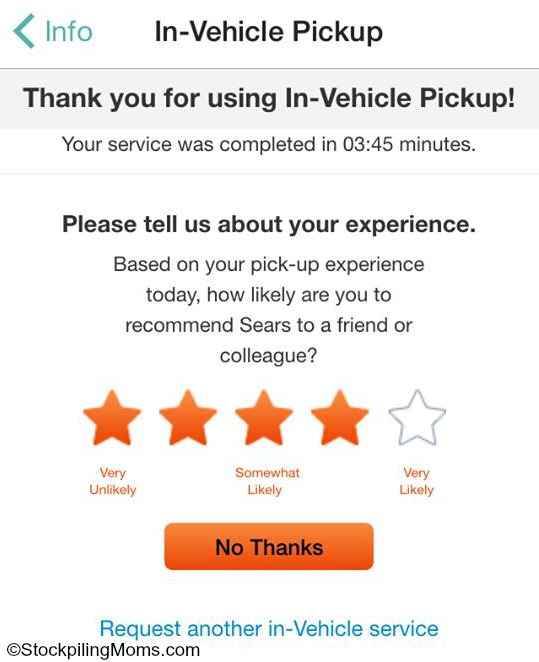 When I used the Sears app I also chose to use one of the Sears Integrated Retail Services. I chose to use in-Vehicle Pickup, Return and Exchange – The service, available on the Sears app, lets members pick up, return or exchange their online purchases for free – guaranteed in five minutes or less – without ever leaving their vehicle. I LOVE to use this service during the holidays! Be sure to download the newly updated Sears app at Sears.com/mobile to do your shopping and utilize one of the Sears integrated retail services to help keep your holiday shopping easy this season.
UPDATE: This giveaway is CLOSED
The Winner is: LeAnne
We have a $50 Sears Gift Card Giveaway for (1) lucky Stockpiling Moms reader. The giveaway is open to US residents ages 18+. It ends on December 12, 2015.+
To Enter:
Tell us who you would use the gift card for that makes a difference in your life and deserves holiday thanks.
Bonus Entry:
Make as many comments as you want as long as they are about Sears.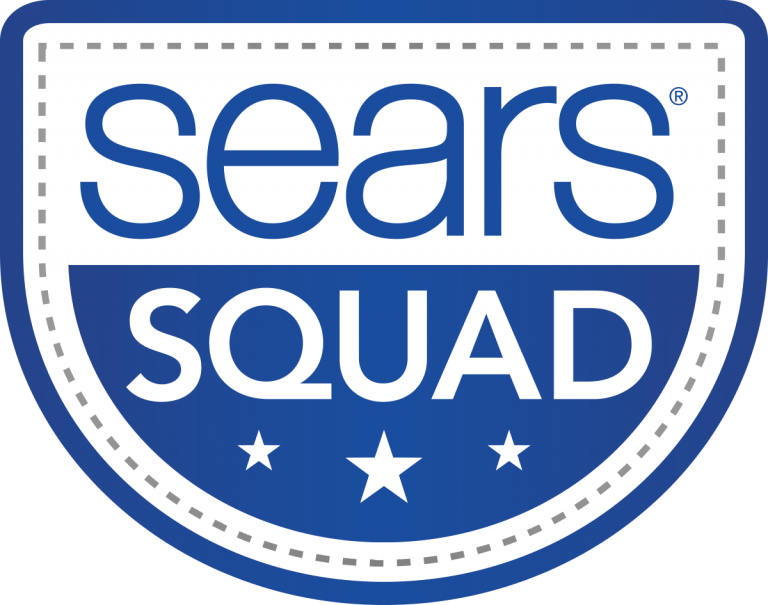 Disclosure: This is a sponsored post however all opinions are 100% our own.
Melissa is a football and soccer mom who has been married to her best friend for 24 years. She loves sharing recipes, travel reviews and tips that focus on helping busy families make memories.