New Magnum Ice Cream Tubs
New Magnum Ice Cream Tubs are the perfect way to kick off Summer. Summer is around the corner and there is no better way to celebrate than with ice cream! Right now, you can experience your ice cream like never before! You can (literally) "break into" the all-new MAGNUM® Tubs, with a unique outer shell made entirely of Belgium chocolate! I mean really does it get any better than this??? I can't think of a better combination than ice cream and your choice of milk or dark chocolate!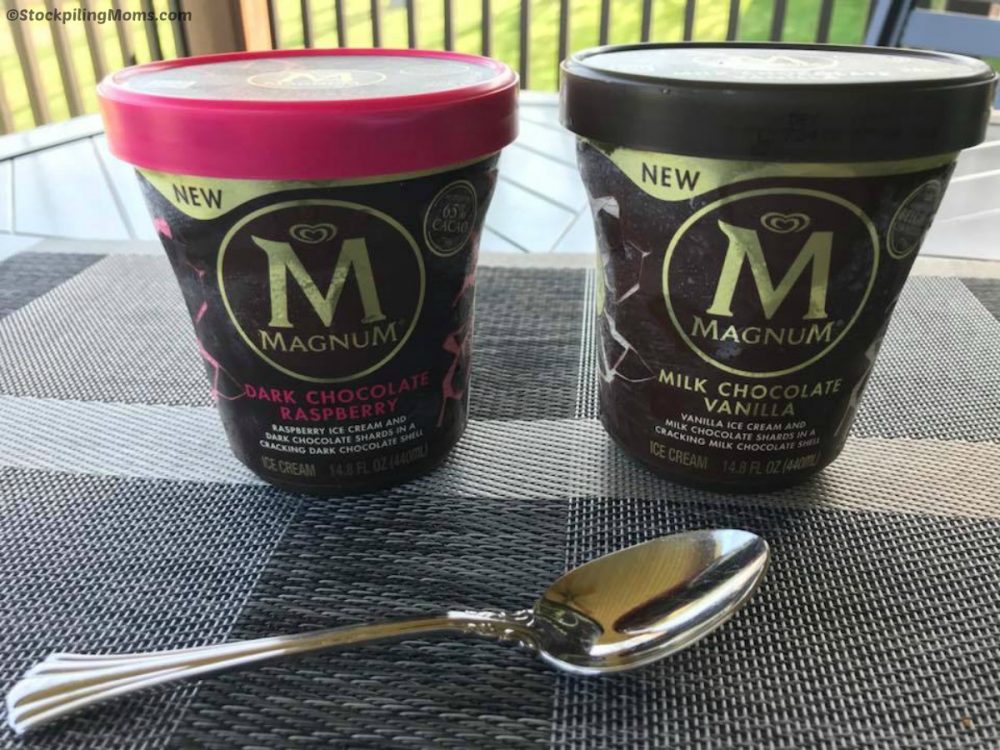 New Magnum Ice Cream Tubs:
Sometimes you just need a mom, Moment. I call that the time I need for myself each day. Maybe it is 5 minutes or sometimes (when I am lucky) it is up to 30 minutes. It is the quiet time that I take for myself to regroup after a hectic day. I like to sit on my back porch and listen to the wind chimes with a good book and a yummy bowl of ice cream. It really is that moment that I need to unwind and relax after a long day on the go. It doesn't have to be a huge bowl of ice cream. A single scoop will do. If fact I actually use a small bowl so that I feel that I am getting a big treat and don't have fill the bowl as full.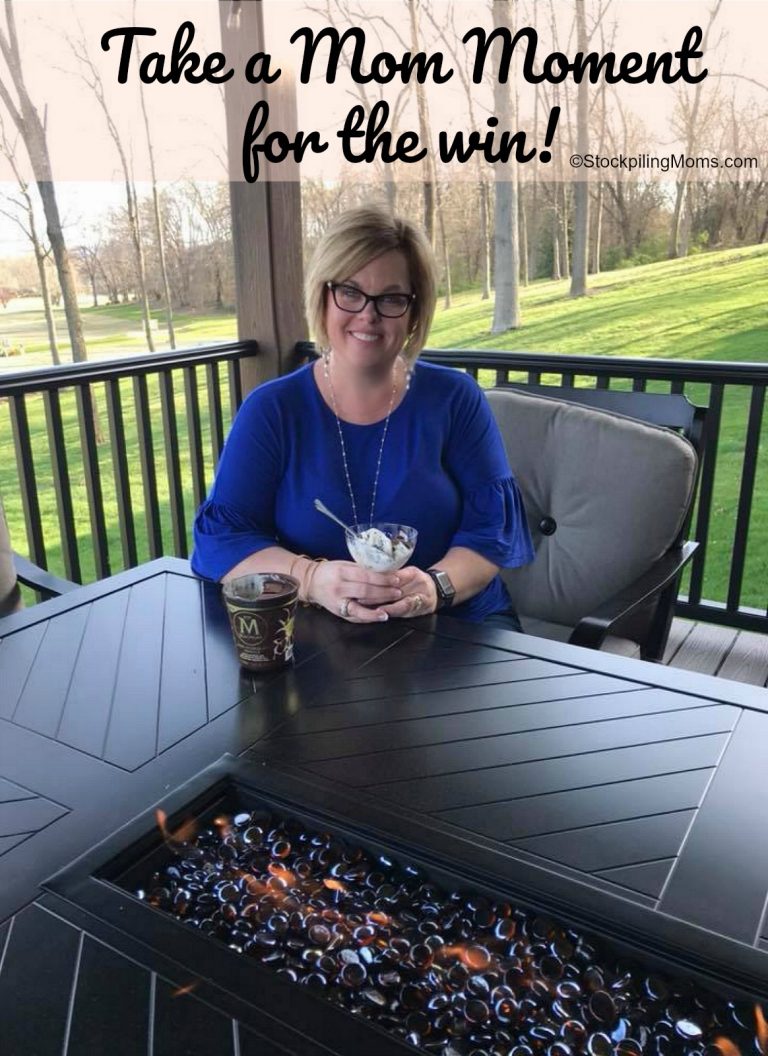 We recently got a new fire table that I love to sit outside by and enjoy the fresh air. Now that spring seems to have finally sprung, I know that summer is right around the corner. There is no better way to celebrate summer than with this new MAGNUM® Ice Cream Tubs! My husband and son were both impressed with the taste and the design of the tub. My son enjoyed "cracking" into this one! It is a luxurious treat designed for Mom (but I did share, this time ;-).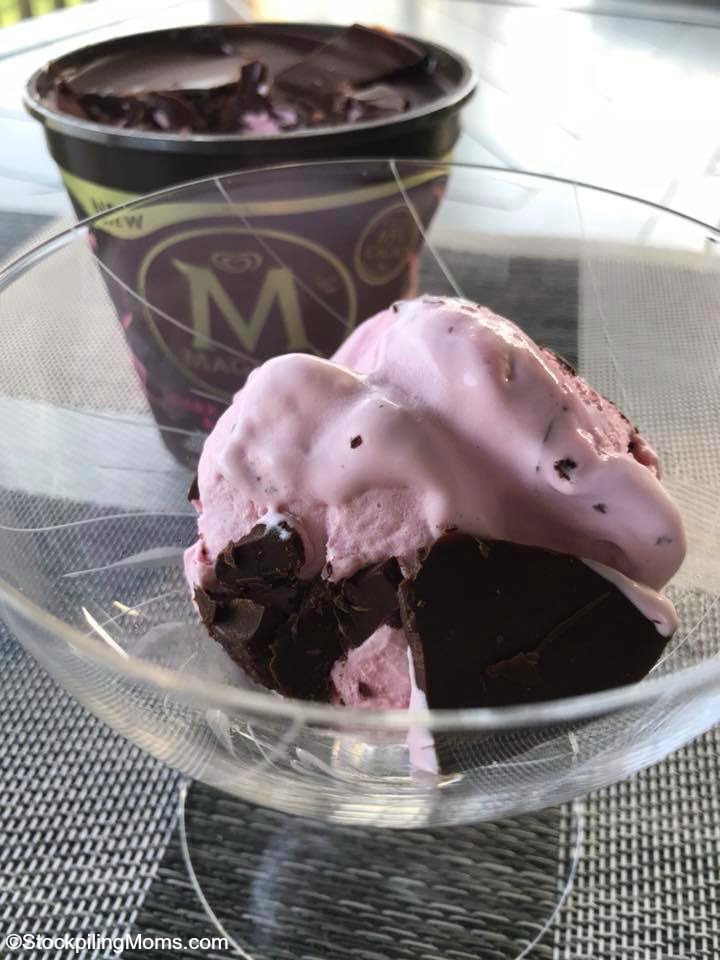 MAGNUM® Ice Cream bars use only the finest premium ingredients, including silky vanilla bean ice cream and are the only ice cream bars made with Belgian chocolate, for the ultimate chocolate indulgence. The new MAGNUM® Tubs are the first scoopable ice cream product encased in chocolate that offers an indulgent experience unlike anything else. Once you give them a try there will be no going back to traditional ice cream! Be sure to pick some up available at Target.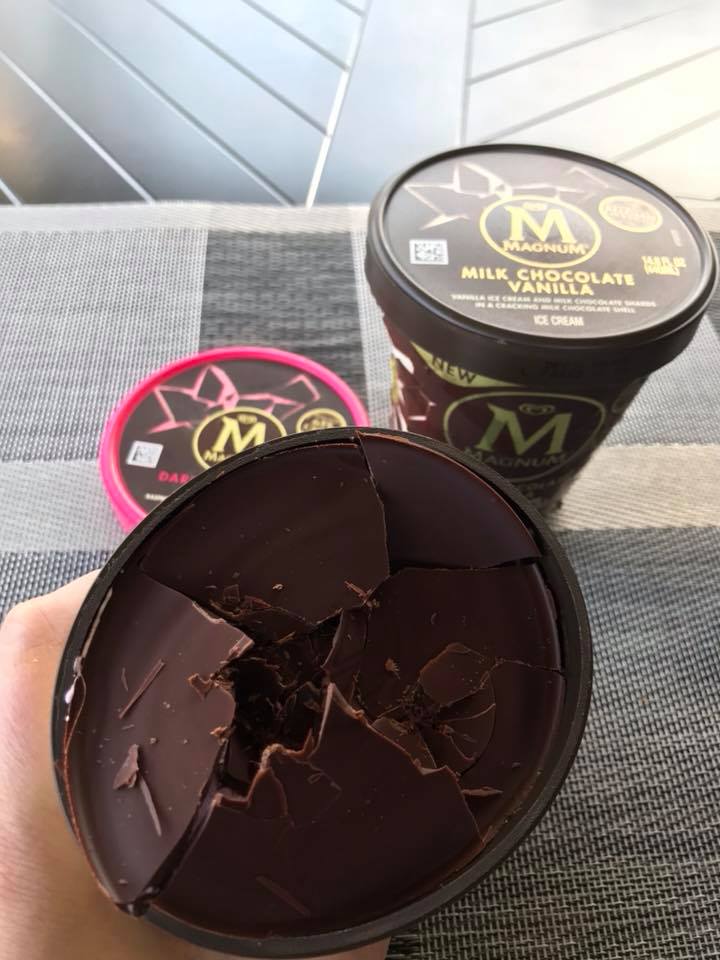 The new MAGNUM® Tubs have both the sides and top coated in a cracking chocolate shell. Enjoy an ice cream experience unlike anything else you have ever tried! Simply squeeze the sides of the Tub to hear that iconic MAGNUM® crack! Next use your spoon or scoop to crack into the top thick chocolate layer. Finally enjoy a perfect combination of chocolate and silky ice cream in every bite!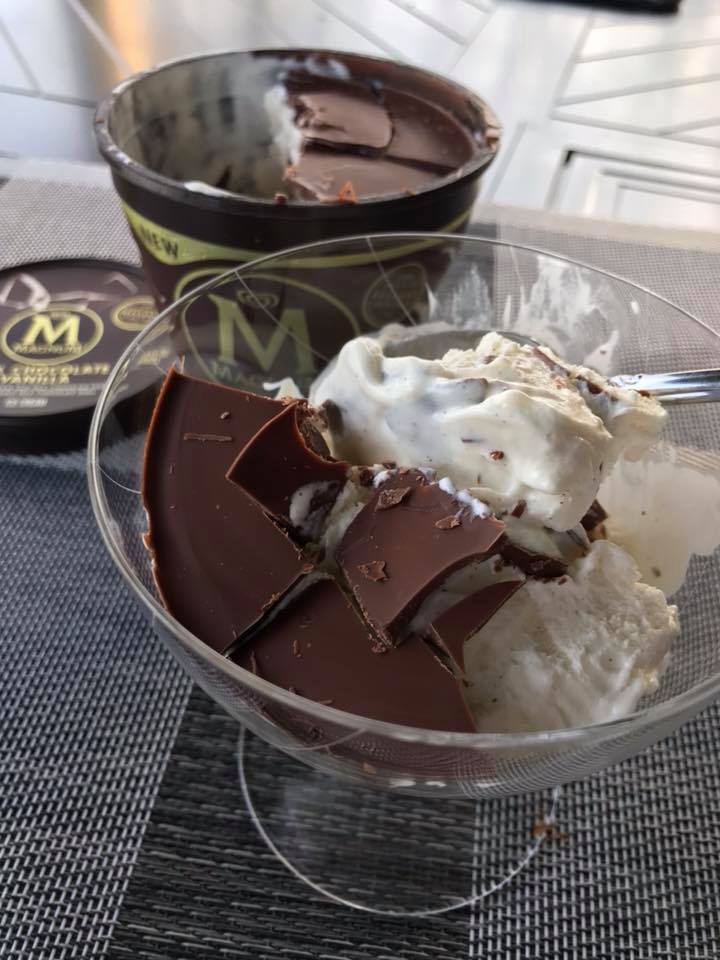 MAGNUM offers four delicious choices! The MAGNUM Milk Chocolate Vanilla. This features a creamy vanilla ice cream and thick Belgian milk chocolate chunks all encased in a cracking milk chocolate shell. It is delicious and my hubby's favorite! It is made from high quality cocoa beans that are sustainably grown in Rainforest Alliance Certified™ farms.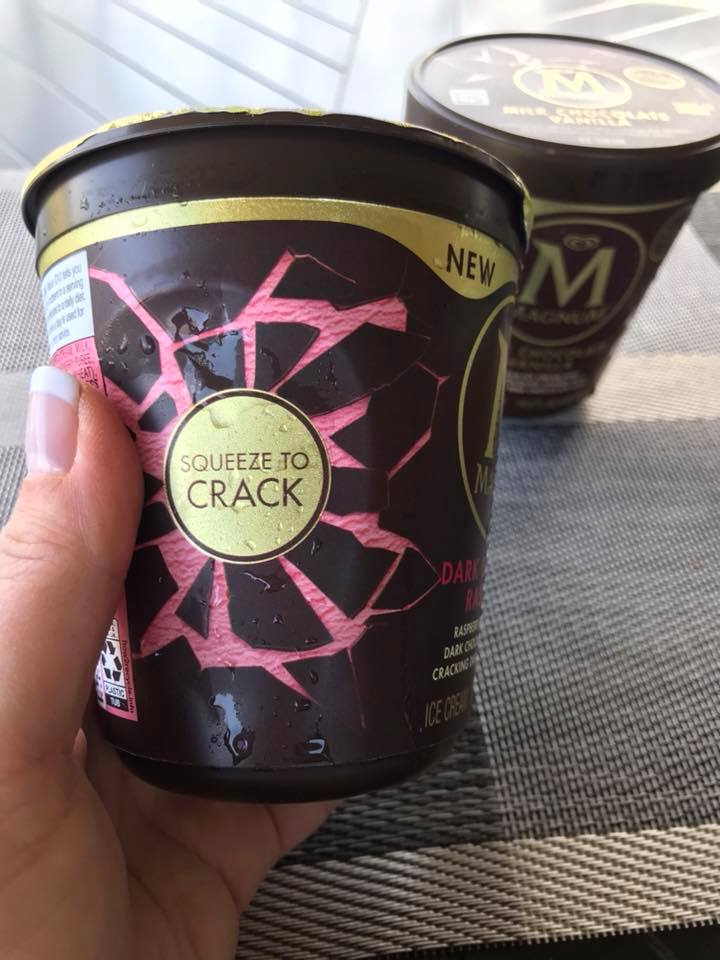 We also tried the MAGNUM Dark Chocolate Raspberry. This was my niece's favorite. It is a creamy raspberry ice cream with dark chocolate chunks, all surrounded by a cracking layer of dark chocolate. It is made with 65% cacao dark chocolate. She LOVES dark chocolate, and this didn't disappoint! They also have MAGNUM White Chocolate Vanilla and MAGNUM Milk Chocolate Hazelnut. Those are next on our list to try!
Be sure to pick some up at Target! Which flavor are you most excited to try?
Disclosure: This is a sponsored post on behalf of Mirum. All opinions are 100% my own.
Melissa is a football and soccer mom who has been married to her best friend for 24 years. She loves sharing recipes, travel reviews and tips that focus on helping busy families make memories.