How to Get Started With Homeschooling
How to Get Started with Homeschooling. If you are ready to start home schooling, but are unsure how to even begin, it can seem like a very confusing maze when it comes to getting going on it. What are the rules? How much money will you need to invest and where will it all come from?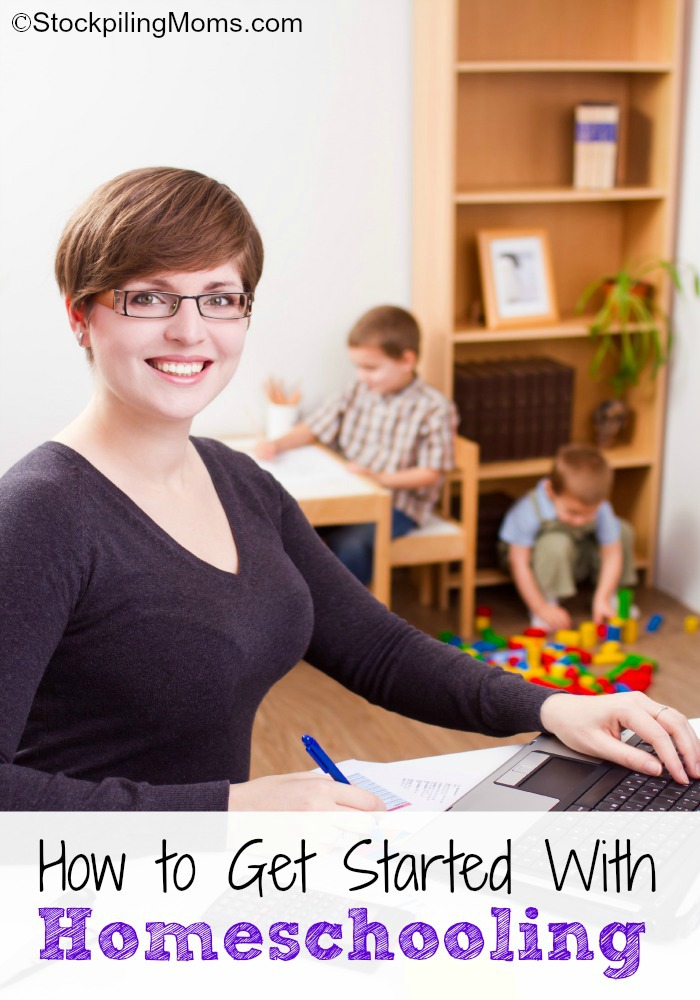 Here are some tips for getting started on home schooling so you can go in the direction that suits your needs and those of your children.
How to get started with homeschooling:
Decide if it is right for you. Homeschooling is very rewarding, but it also has its challenges. Do you have the time to devote to it? Are you well organized? Will you need help, or will you be able to do it on your own? Is it right for your child? Knowing the answers to all these questions will help you to know if homeschooling is the right choice for your family.
Decide which style of home schooling is right for you. It might surprise you to know that there are several types, and all are legal. Look into unschooling, as well as traditional homeschooling options.
Join some homeschooling groups online or look for some in your local area. Many local groups meet over the summer to discuss what they will be doing in the fall such as curriculums, extracurricular activities and field trips. You may even be able to find other homeschooling parents willing to form study groups with you.
Subscribe to a homeschooling magazine to help you get a feel for what to expect when you start. You should also check out some books from the library or ask them for community resources. Also locate your state's homeschooling resource website.
Find out what your state's requirements are. Each state has federal requirements as well as local and state ones in order to keep your child meeting standard expectations. There, you will also find out about special testing that will need to be done and any fees that are associated with homeschooling testing.
Look online for curriculum providers. There are all kinds of companies that specialize in providing easy to administer and follow curriculums for all grade levels.
Seriously consider the HSLDA. This stands for Home School Legal Defense Association. They will be there to help guide you through the legalities of home schooling as well as fight to protect your absolute right to do so legally. There is a fee for joining but it is well worth it.
Remember that there is no set of curriculums that is going to work for every child at every grade. As your child's teacher, you have some flexibility to help them meet the required goals unlike in a traditional classroom setting. Sometimes finding the right kind or style of work is a matter of just seeing what will work and what doesn't.
Follow homeschooling blogs online as well as look up ideas on Pinterest. There is a vast amount of info, projects, curriculum and creative teachings on Pinterest.
Get a calendar and create a space for your schoolwork that Is separate from the rest of your home. This will keep work in one area and allow yourself and your children to not feel like school is all over the home.
Teacher Resources:
Tips for Transitioning from Summer to School
5 Tips for Back-to-School Success
20 Ideas for Breakfast on the Go
7 Tips for Saving Money for Back to School
Stockpiling Moms can be found in all your favorite places. Hop on over to Instagram and follow the fun. We love posting memes, family fun, travel, and whatever we are feeling that day. Pinterest is also an amazing place to visit Stockpiling Moms. This is where you can pin all your favorite articles from our Food, Travel & Lifestyle Blog.
Melissa is a football and soccer mom who has been married to her best friend for 24 years. She loves sharing recipes, travel reviews and tips that focus on helping busy families make memories.