How To Make The Most Out of Dorm Room Storage
Dorm room space is probably a little more crowded then the bedroom space you're used to at home. In fact, some dorms are extremely small and hard to cram all your essentials into. Check out these tips for How To Make The Most Out of Dorm Room Storage.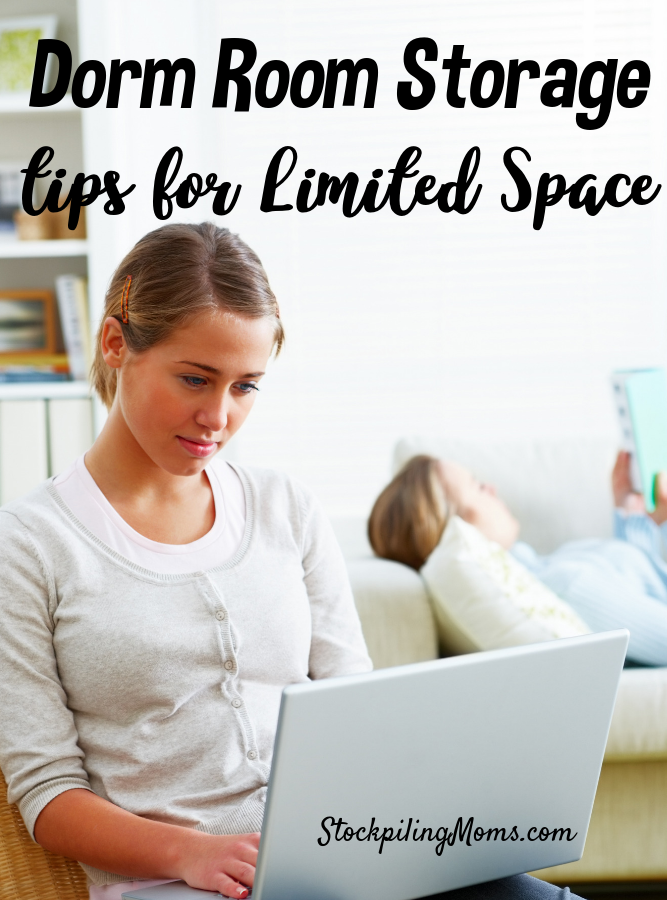 How to Make the Most of Dorm Room Storage
And don't forget about your roommate that hasn't even arrived yet, with their truckload of stuff. Here are some tips to make the most out of the tiny space you have, making dorm-life much more manageable.
Closet space
Closet space is where you want to maximize your storage space. If you have a lot of clothes, make sure you hang up an extra rod to fit more clothing in it. You can even put storage bins and organizers, to hide more clutter.
Put dresser in the closet
I've also seen students put their dressers in the closet, to have one less piece of furniture taking up so much space in the room. You can still have room for a rod to hang clothes from, or you can decide to stack organizers and bins on top of the dresser, for more utilized space.
Shoe organizer in closet
Hang a shoe organizer on the back of the closet door for your millions of necessary shoes, or put whatever gidgets and gadgets in it to declutter your room.
Bunk beds
Stack your bed on top of your roommates to maximize space. Then you can both fight over who gets the bottom bunk.
Storage bins under bed
Don't waste that space under your bed. Put storage bins under your bed to tuck away more items, instead of having them sprawled out around the room. If you can't fit storage bins or organizers under your bed, you can get bed lifts for cheap, so you can make this work.
Desk Hutch
If the desk they provide you doesn't is just a flat desk, get a hutch you can put on it, so you can put all those study materials within reach.
Use vertical wall space
Utilizing vertical wall space is the best thing you have going for you in such a small space. Add hooks and shelving if your college permits it.
Roll your clothes
Rolling your clothes and putting them in your dresser drawers will save space too. Plus, it's much easier than folding anyways.
These are a few ways you can make the most of your limited dorm room space. Which ones will you use when you head to college this fall? What other ways have you made the most of your dorm room space when you went to college?
More Dorm Room Tips
15 College Dorm Life Must Haves
How to Help Your Child Transition from High School to College
5 Things Your Child Needs Before Going to College
Melissa is a football and soccer mom who has been married to her best friend for 24 years. She loves sharing recipes, travel reviews and tips that focus on helping busy families make memories.