How To Get School Approval For An Educational Trip To Beaches Turks and Caicos
How To Get School Approval for An Educational Trip to Beaches Turks and Caicos. We recently attended an exclusive blogging event called Beaches Social Media on the Sand. This event was held on the north shore of Providenciales in Turks and Caicos. While trying to decide if this is something that Peyton should miss school for I decided to do some research on what the resort and experience would offer him educationally in order to make our decision. This lead me to realize that he could easily apply for approval for an educational trip which helped make our decision.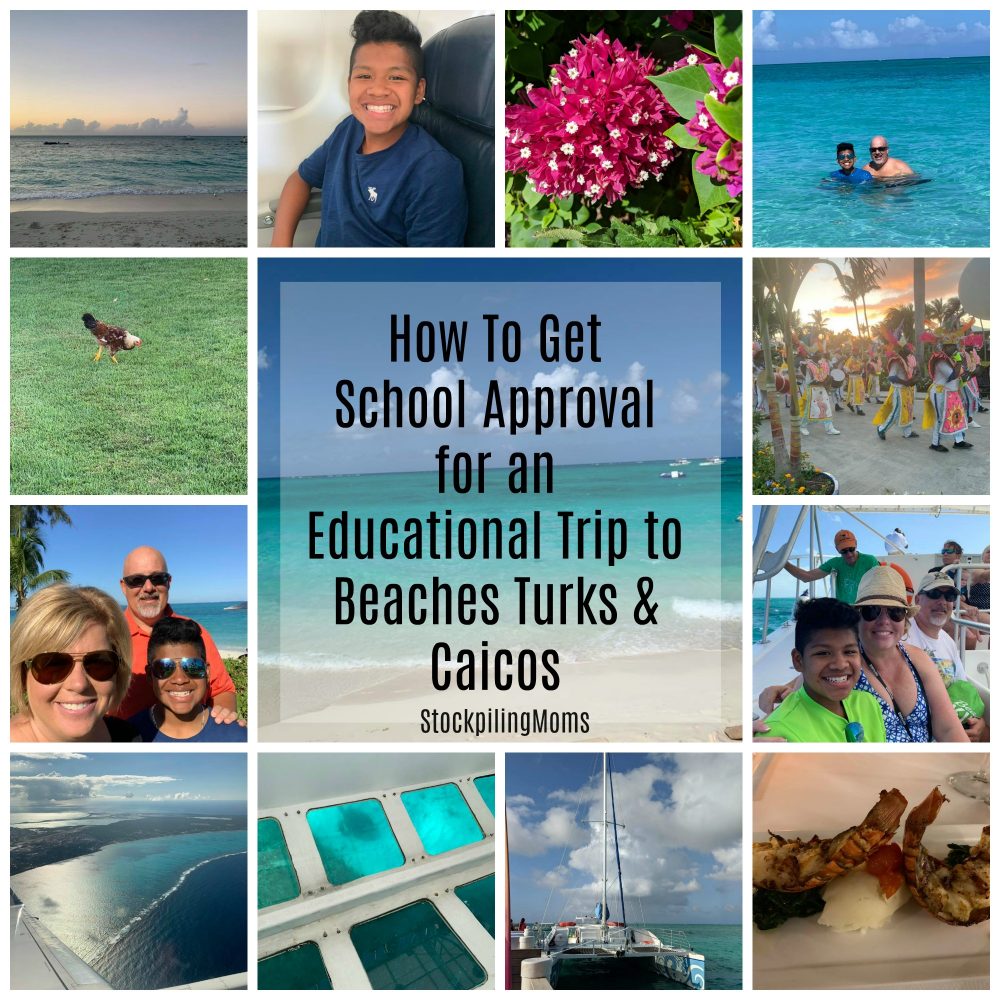 How To Get School Approval for An Educational Trip to Beaches Turks and Caicos:
The island is surrounded by the calmest and clearest turquoise waters. This enabled Peyton to participate in a variety of water sports. Peyton had the opportunity of a lifetime to study flora and fauna, ocean life, try a variety of new foods and experience a new culture during our trip.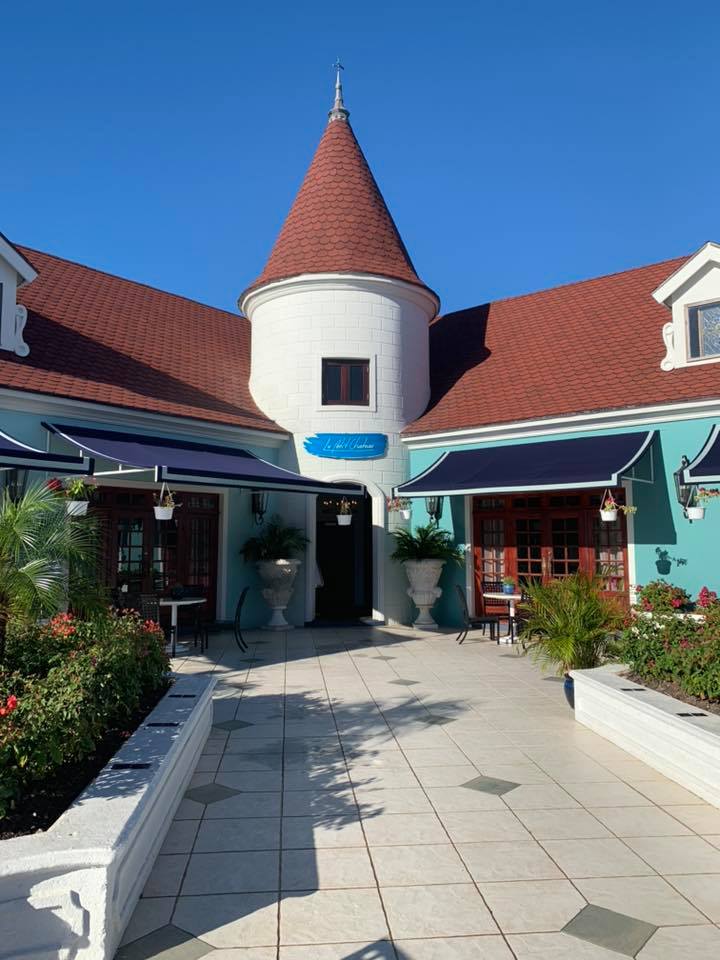 He was also able to experience architecture and ambiance of Italy, France, the Caribbean and Key West as the resort is inspired by this design and created into five villages. We stayed in the French Village where we experienced free range chickens roaming around roosting near our rooms just like we would if we were in France.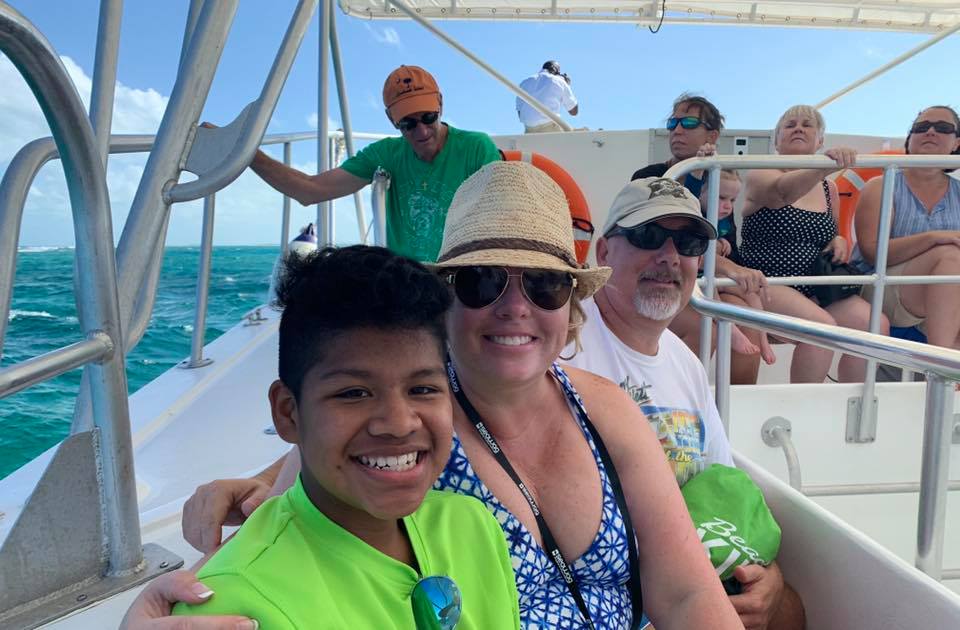 He was able to study the geography of the island and experience the ocean via sailing, snorkeling, swimming and even scuba diving.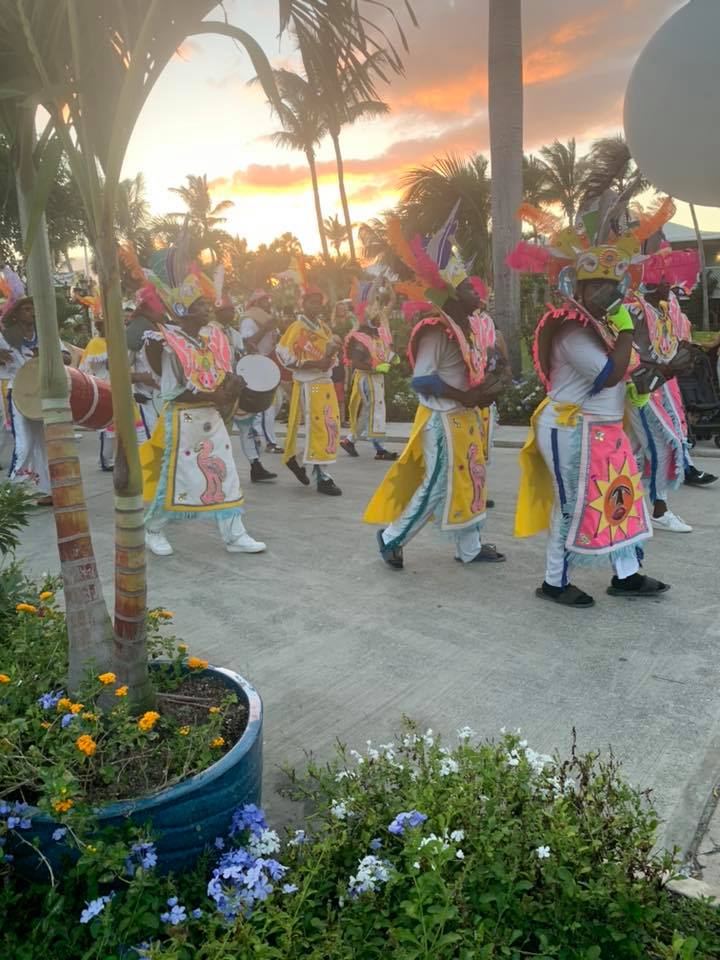 He was also able to experience a new Culture, foreign language and the arts. There was live reggae music, nightly shows featuring authentic island culture and 21 international restaurants. He will experience local cooking traditions of the islands, fruit grown on the island and local traditions. This was an experience like none other that he will remember for the rest of his life.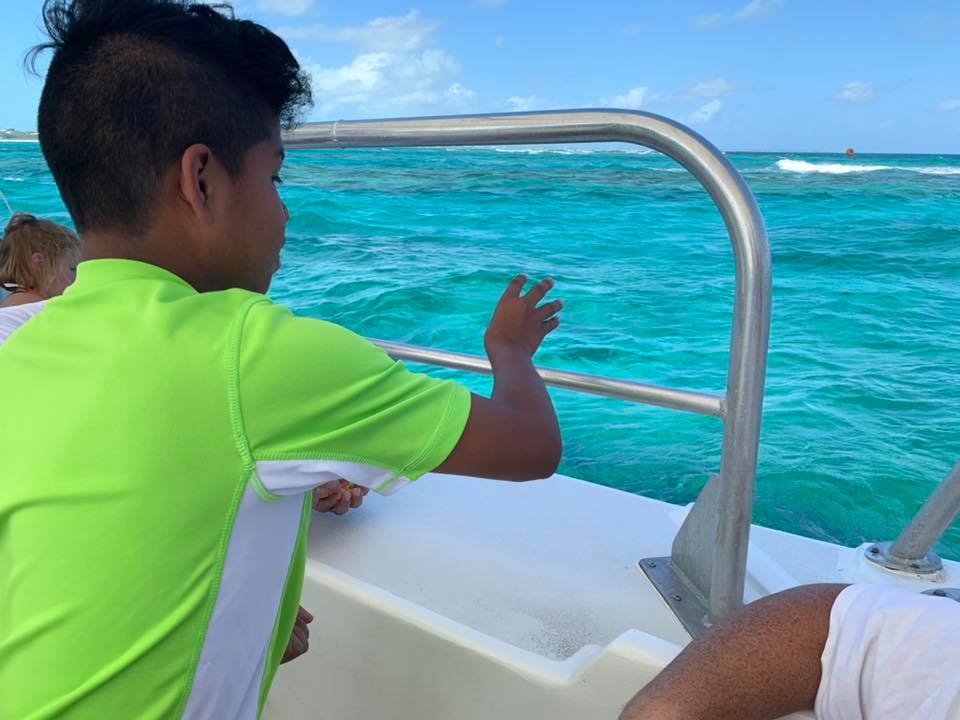 In terms of Social Studies, we observed nature in its purest and undisturbed state. From birdwatching to snorkeling we had an opportunity to explore nature. We saw salt ponds and inland marshes where we experienced protected habitats and experienced island flora and fauna. We had the opportunity to see the Great Blue Heron, Flamingos, Parrots and other exotic birds.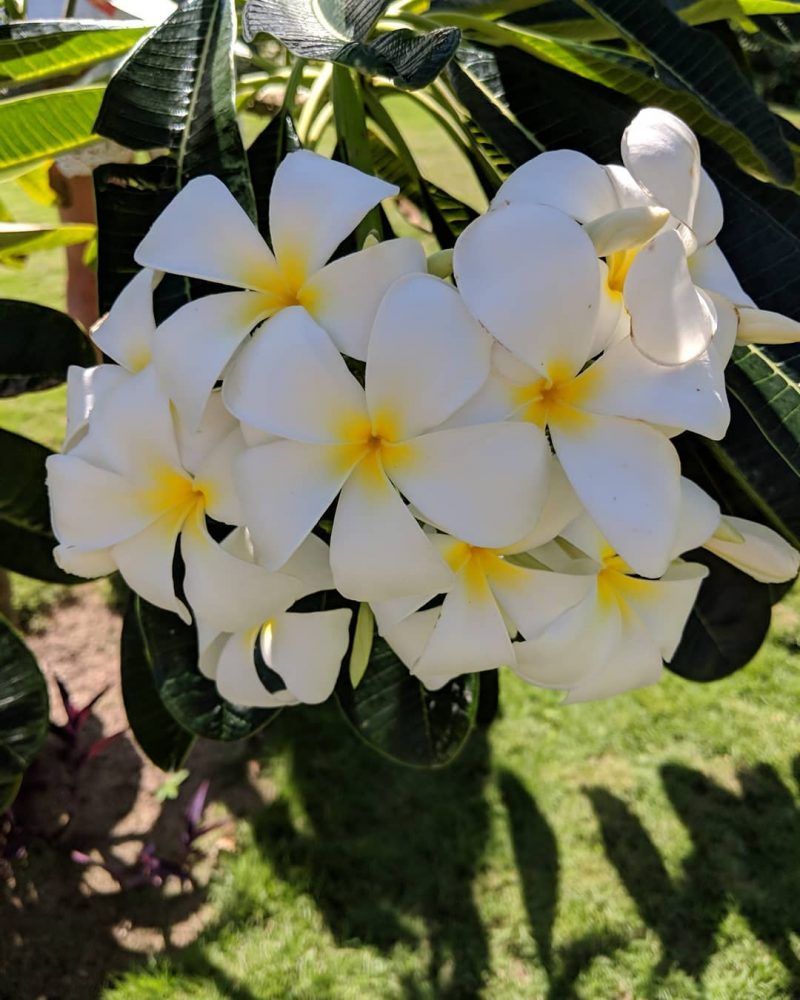 When it comes to Science Peyton had the opportunity to take an ecological tour and ocean adventure. He will experience marine biology and snorkeling. He explored the world beneath the waves and discovered and explored colorful reefs and exotic fish.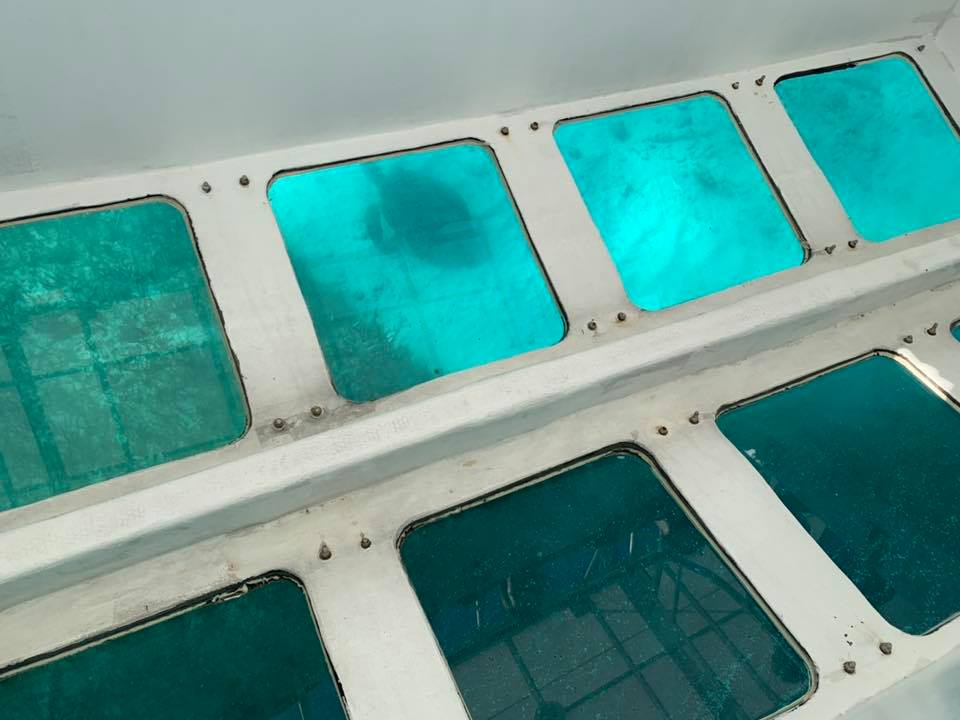 He took a glass bottom boat ride where he learned about the underwater world of the Caribbean and preserving the underwater environment. He was educated about the reef. He saw barracuda, parrot fish, tangs, box fish, stingray and sea turtles while on the glass bottom boat.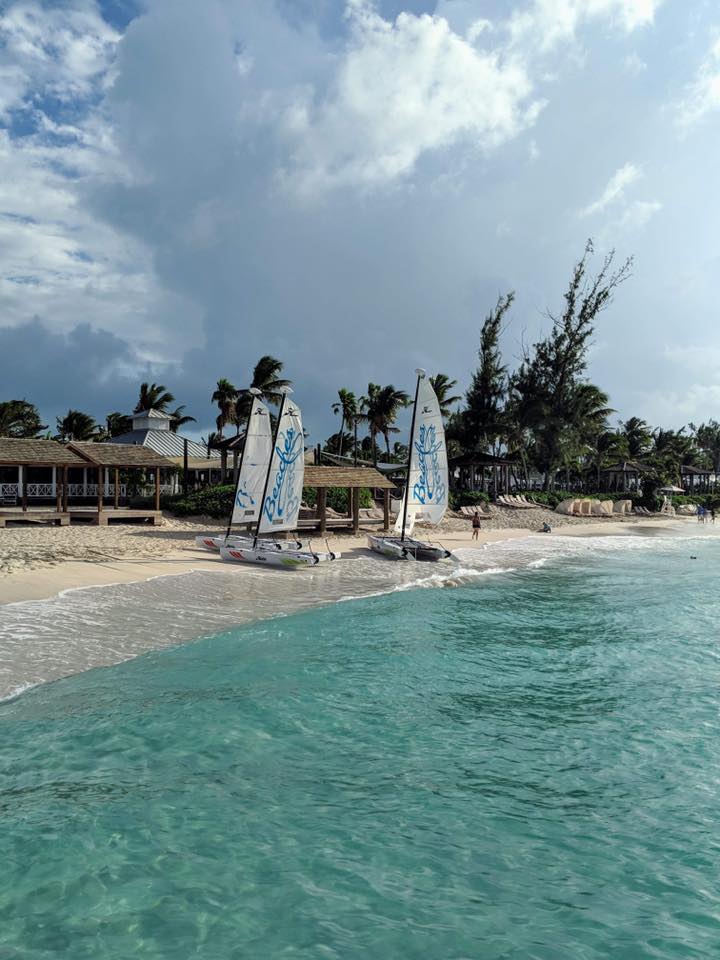 He participated in a variety of Physical Education activities including using a Hobie Cat, Kayak and Aquatrike. All of these allowed him to experience the ocean like he never had before. Peyton also saw iguanas that live on the islands and saw a bottle nose dolphin. He also saw hundreds of geckos.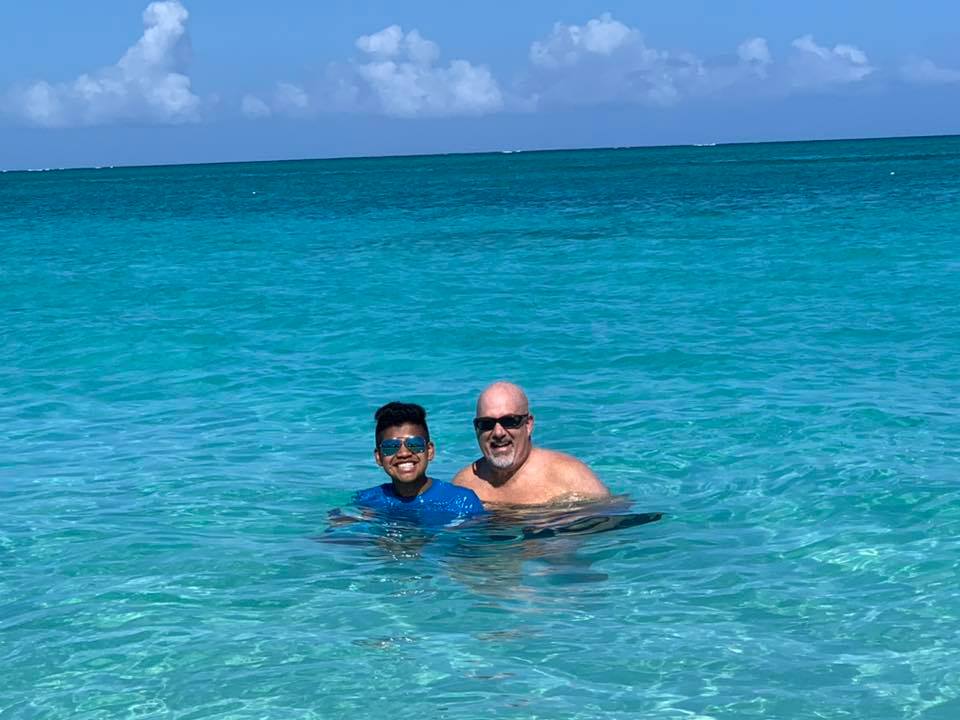 This was a once in a lifetime experience for him and we are so glad that we took him on this trip. If you are considering a trip to Beaches Turks and Caicos during the school year my advice is don't hesitate to apply for an educational trip. We are so glad that we did! Just be sure to include experiences that relate to your core curriculum in order to get approval. Going in off season is often more affordable and less crowded so consider that when making your decision.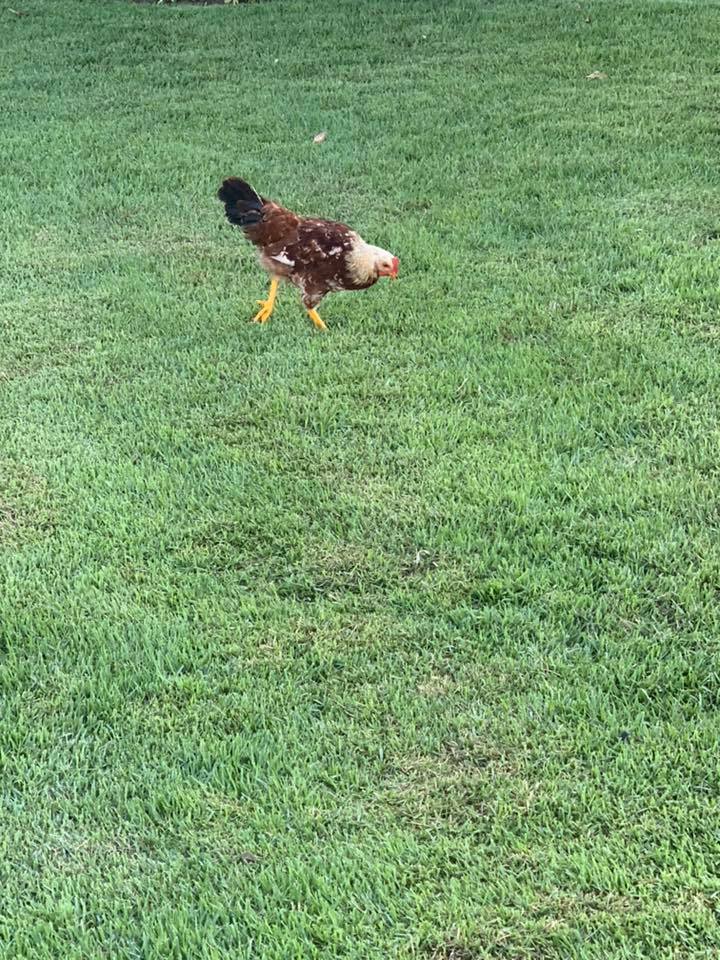 If you decide to book a Beaches or Sandals vacation we do have an affiliate link to offer you to book through – HERE.
Be sure to read my post 10 Reasons Why You Should Book An All Inclusive Trip to Beaches Turks and Caicos.
Disclosure: We were invited to 2018 Social Media On The Sand where we were provided our stay at Beaches Resorts. All opinions are 100% our own.
Melissa is a football and soccer mom who has been married to her best friend for 24 years. She loves sharing recipes, travel reviews and tips that focus on helping busy families make memories.