10 Reasons To Love A Disney Cruise Vacation
Are you planning a vacation cruise? Check out these 10 Reasons You'll Love a Disney Cruise Vacation for even more inspiration to get your family booked on a cruise vacation with the magical theme of Disney. We love cruises but can say with certainty that the best trips are those found through the Disney Cruise lines. They are just so magical!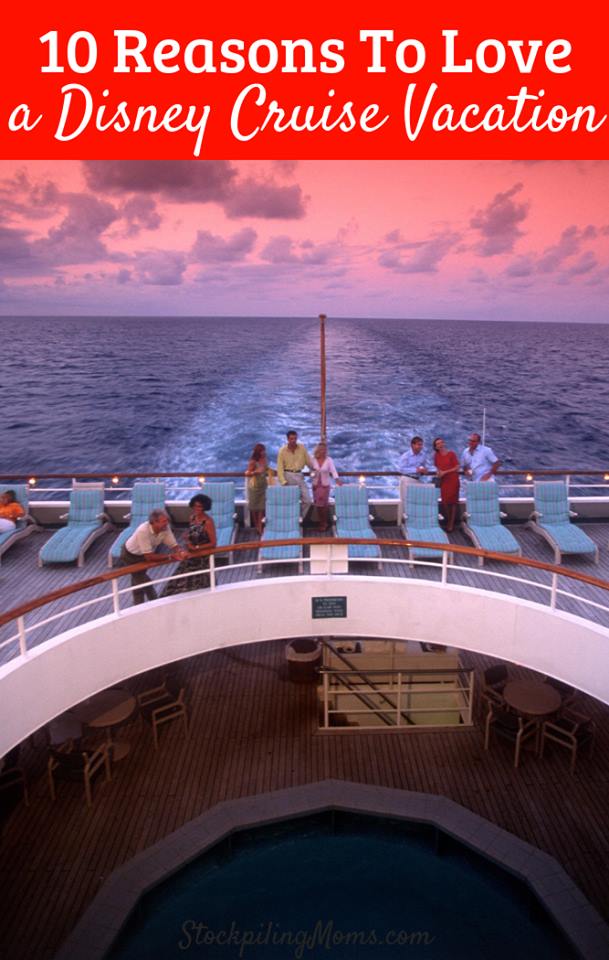 10 Reasons You'll Love a Disney Cruise Vacation
These are just our personal reasons, but there are literally hundreds of reasons you and your family will love visiting Disney World and the magic of Disney on a cruise line. These trips are a bit more expensive than other cruise lines of similar size, but the opportunities available make it worth every penny.
All you can drink soft drinks. If you are traveling with a soda drinker, this is a huge saving on your trip. There is no need to smuggle on drinks in your luggage. Disney Cruise lines offer soft drinks at no additional charge within the rate you pay for the trip.
A truly PG experience. One of the things we really love as a family about Disney Cruise vacations is the fact that everything is PG. There are no fears of kids being exposed to things that we won't approve of while on the ship.
Built-in childcare options they love. Most cruise lines provide great childcare options, but Disney cruise lines really go above and beyond. We can enjoy adult time and have no fears or concerns about children being bored on the ship.
Disney fun for all ages. Another popular thing we love is that the Disney theme isn't just geared toward children. For those Mickey Mouse fans in their adult years, the fun and magic is still available and all around. You don't have to feel like you are behaving like a kid – because it is expected by everyone on the ship that you enjoy the charm of Disney.
Unique shows you won't find anywhere else. The Disney magic comes alive in all new ways during the nightly shows on board a Disney cruise line. We love that you can see unique shows that you really cannot find anywhere else.
Better accommodations. All cruise lines have varied options for rooms. There are some that are better and others that are amazing. One thing about the Disney Cruise line is that even the smallest of rooms is still a step above other cruise lines. Luxury is a thing no matter what your budget may be for the trip.
Natural family time. One of the better things about booking a Disney Cruise trip is that you have built in natural time with your family. Games, shows, and just dining together all are natural options with the Disney cruise event. You won't feel like you are forcing your kids to participate in time with you and their family.
Safety in cruise excursions. While all cruise lines offer safe excursions, we found that Disney just offered a level of trust we could be comfortable with more than others. There are great family friendly options so the kids could go out with us on an excursion as well. This is big when some cruise lines only offer things that are not kid-friendly.
So many characters everywhere. One of the disappointing things when visiting the parks is that you don't have enough time to meet and greet with characters. If your child wants to meet a character, a cruise is a perfect option for those special character sightings to be regular and daily.
The private island. Disney has their own private island that is part of the cruise experience. Unlike other island stops on cruises, you know that this is 100% safe and will be totally kid-friendly. It's a great addition to the cruise and something we love to enjoy.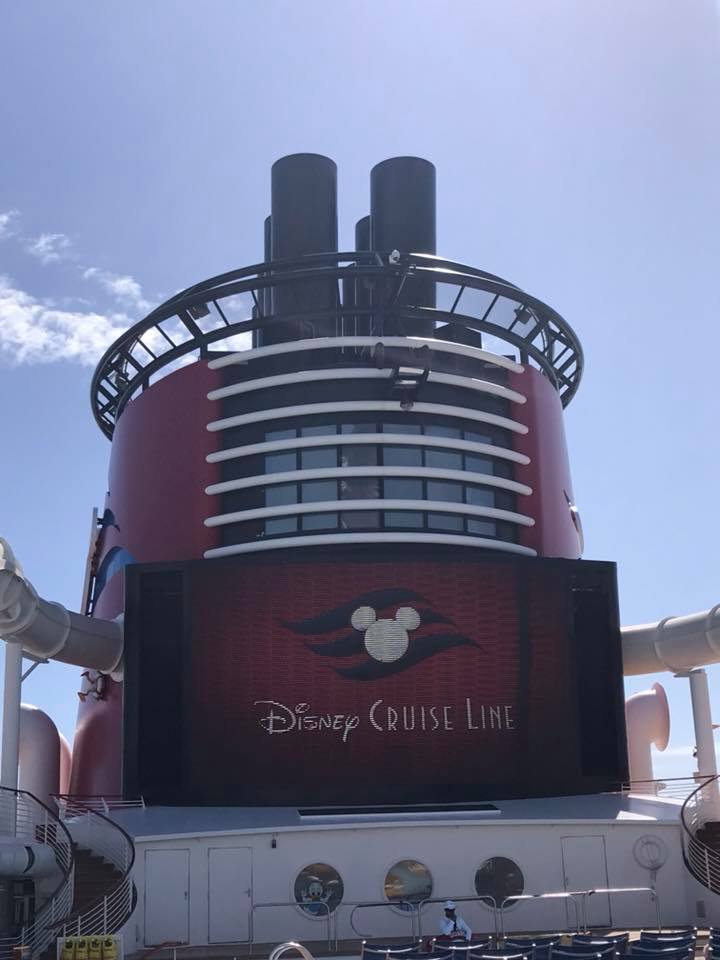 Making the most of your Disney cruise is easy when you appreciate all of what is provided on board. Disney cruise line vacations are truly some of the best experiences you'll have with your family.
More Disney Tips:
Must See Attractions at Walt Disney World
What to Pack for a Cruise Vacation
Ways to Stay Cool at Walt Disney World
5 Amazing Amusement Parks for Kids
Tips for Saving Money on Food at Disney World
5 Budget Family Vacation Must Haves
Walt Disney World Packing List
Melissa is a football and soccer mom who has been married to her best friend for 24 years. She loves sharing recipes, travel reviews and tips that focus on helping busy families make memories.