Tips for Flying With Kids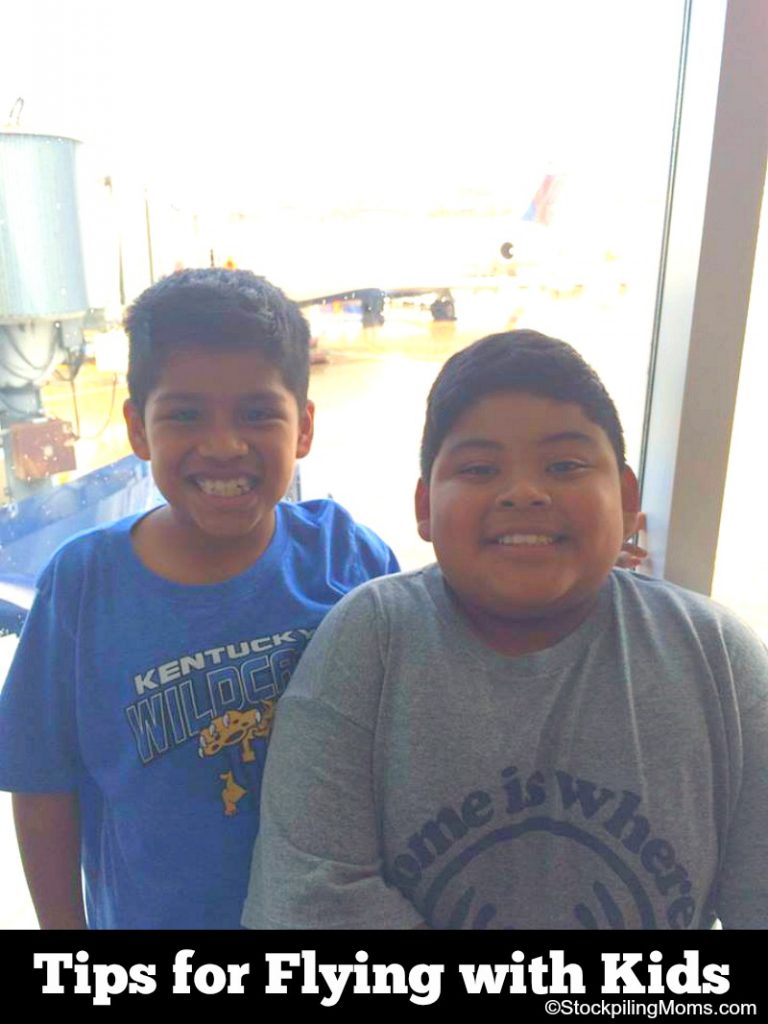 Flying with children can be stressful IF you are not prepared. However, we have been flying with our kids since they were babies. We thought we would share some of our tips for flying with kids. First of all stay calm and don't become overwhelmed. We believe that where there is a will there is a way! Organization is the key to success. We are going to share tips for success with you.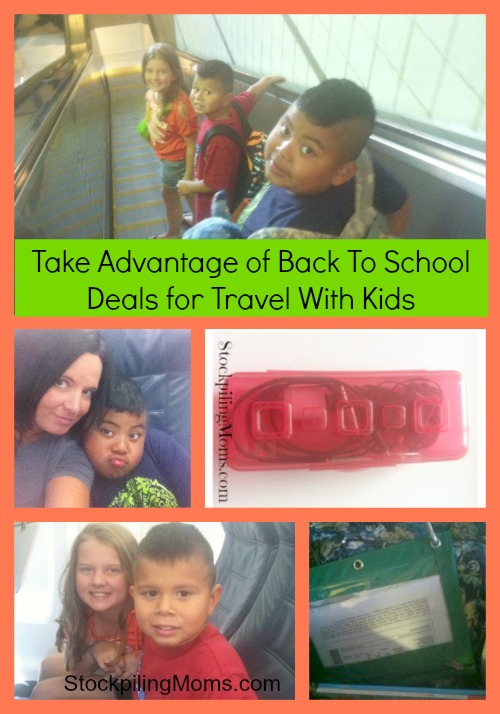 Tips for Flying with Kids:
When it comes to flying with kids it is important to be prepared. Shelley uses back to school supplies when it comes to organizing her kids. From keeping the kids chargers and cords organized to keeping track of our airline tickets. School supplies can be used for so many things other than school. One of her favorites is the pencil box. She keeps all of their charging cords, ear buds, and adapters in it. This tucks nicely in backpacks.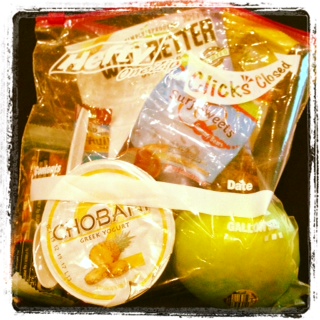 Speaking of backpacks. If you are old enough to carry your own then prepare a backpack for each child. Prepare a gallon size storage bag with each persons snacks so that each person has their own to choose from. Then add a book, electronics and any other special travel necessities. Don't forget to label the backpack with your name and cell phone number too in case it gets misplaced. Don't over-pack because you don't want to be responsible later for carrying heavy backpacks.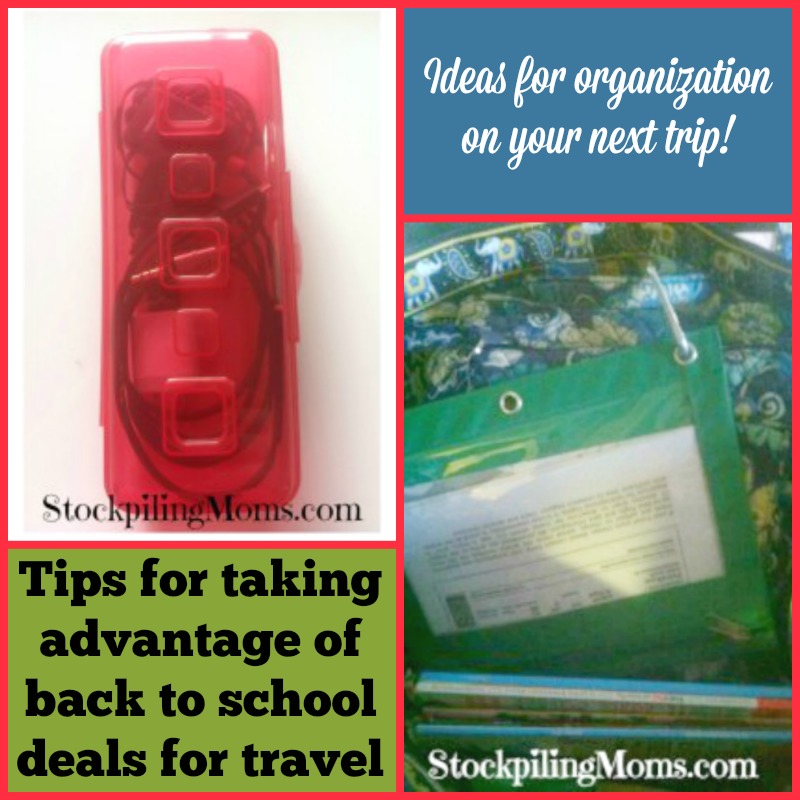 Her second favorite is the Zip pouch. She bought a bunch of zip pouches on sale and they use them for organization. When flying she keeps airline tickets inside and attaches it to her backpack with a locking carabiner clip. It is much easier to have all of our tickets in one place and you can put your license safely in it for easy access at security checkpoints. We never are searching and it makes traveling much easier. Be sure to pack a deck of cards and travel games to keep the kids occupied during layovers and delays.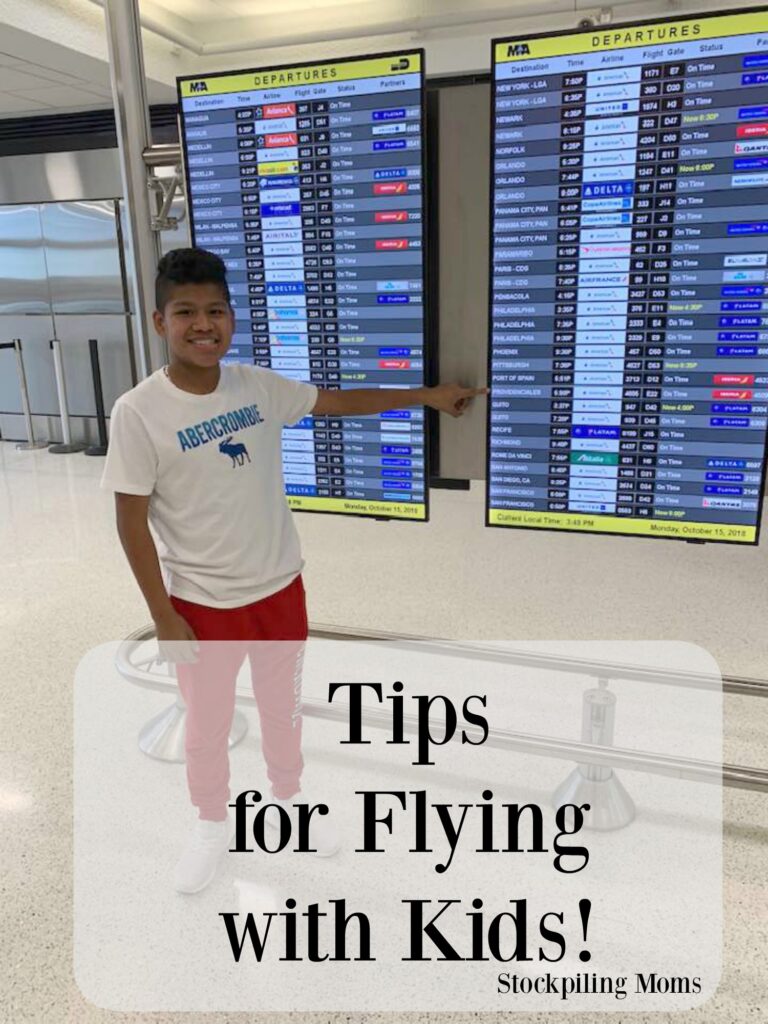 Also be sure to take a photo of your children before you leave. I know this sounds strange but in case of an emergency or your child wanders off from you having a photo of him/her in the clothing they are wearing that day is very helpful. Another suggestion is to place a wristband onto your child with your name and cell phone. Tell your children that in case they get lost they need to find a police officer and have them call you. It is better to be safe than sorry.
Travel Related Tips:
5 Awesome Travel Tips You Can't Live Without
How to plan a gluten free road trip
Travel Tip To Prevent Bed Bugs
Melissa is a football and soccer mom who has been married to her best friend for 24 years. She loves sharing recipes, travel reviews and tips that focus on helping busy families make memories.