Cincinnati Area Summer Bucket List – Take The Anderson Ferry
Have you taken a trip on the Anderson Ferry? I can promise you if you haven't it is a trip that you don't want to miss. It is not a HUGE trip but quite memorable. My family decided to take the Ferry because we had never done it before and we all really enjoyed it. The anticipation of the ferry arrival is the most exciting part.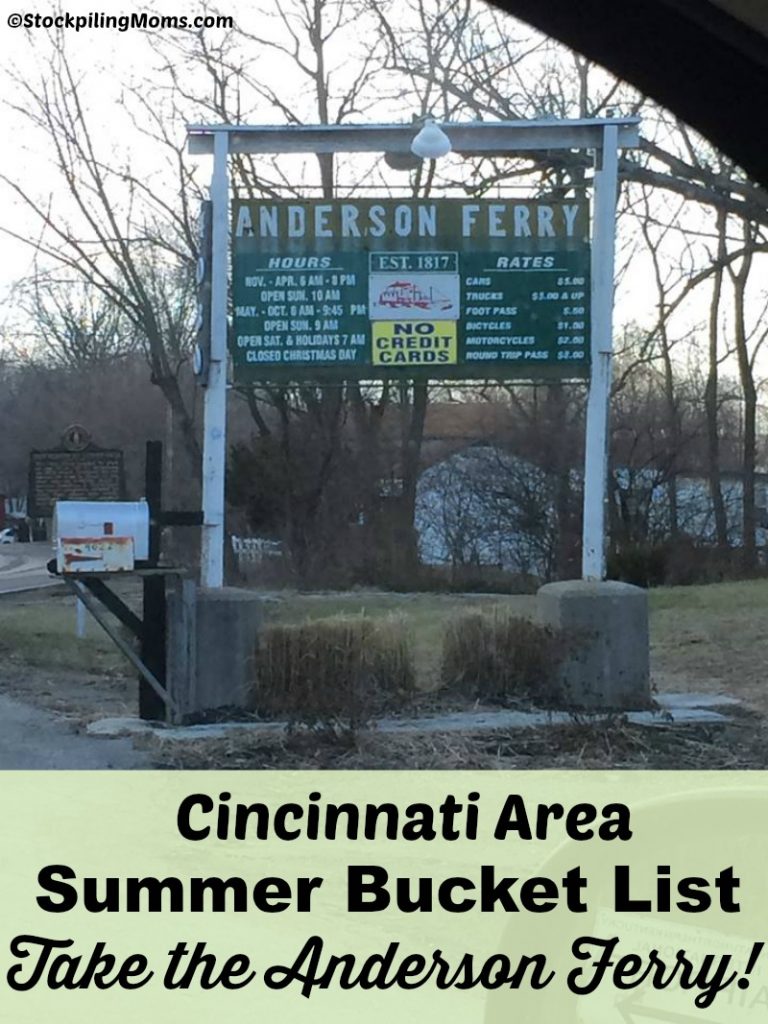 The Anderson Ferry has been in business since 1817 and is on the National Register of Historic Places. It is located in Hebron, KY, which is in Northeastern Boone County, at the mouth of Dry Creek, which divides Boone and Kenton Counties at the Ohio River. Because of its proximity to the Cincinnati/ Northern Kentucky Airport, which is less than three miles away, and I-275, which is one mile from Constance, the Ferry provides time and cost savings between Western Cincinnati and Northern Kentucky.
Occasionally the Ferry must close when weather conditions are extremely bad. If the Ferry does stop running, that information will be available in the news feed on this website and on the telephone message at 859-586-5007. Also be sure to check online for hours of operation.
Cincinnati Area Summer Bucket List – Take The Anderson Ferry
The Anderson Ferry does NOT accept credit. You must pay in CASH. You can also now pre-purchase your Ferry tickets online. The cost for one Car and Passengers $5.00 for a one way trip or $8.00 for a round trip!
The ferry is located on 4030 River Road in Hebron, KY.
Sometimes you have to wait to load the Ferry depending on how many people are in line. However that is no concern there is plenty to watch with the ferry traveling across the river and all the vehicles that are loading and unloading.
If you cross the river towards the Northeastern Boone County side you can make a stop at Lazer Kraze.
If you cross the river towards the Western Cincinnati Side you can stop for ice-cream at UDF.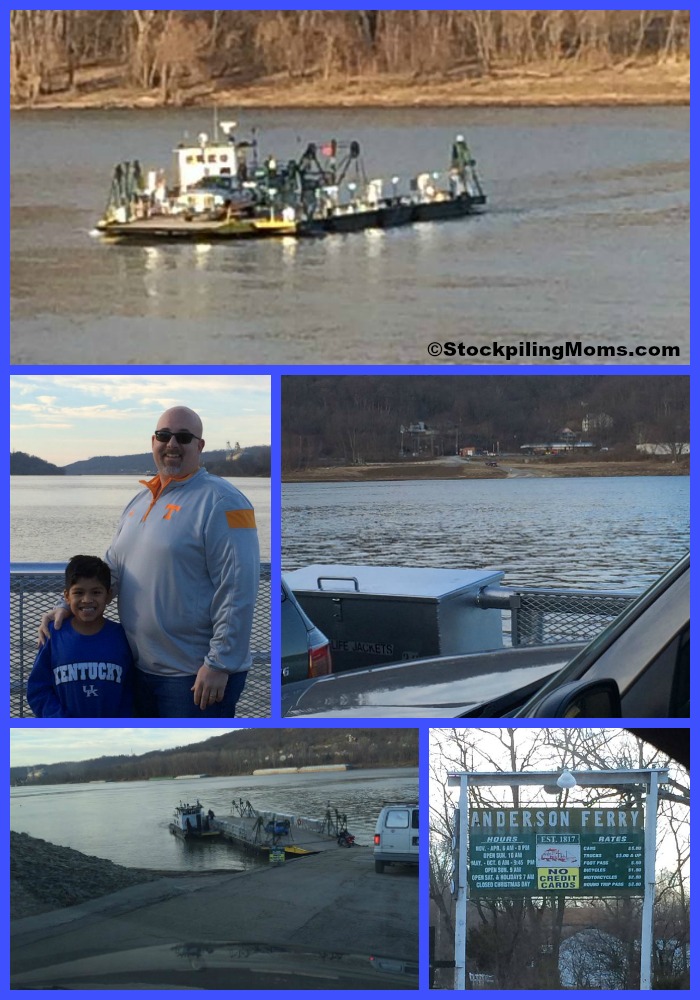 Melissa is a football and soccer mom who has been married to her best friend for 24 years. She loves sharing recipes, travel reviews and tips that focus on helping busy families make memories.