When it comes time to plan your spring break this year, you should consider these Reasons to Rent an RV for Your Next Vacation. In the midst of a global pandemic, even with things getting better, travel is still hard to manage, but this year you can still enjoy a wonderful time with family when renting an RV, and below are the reasons I recommend this.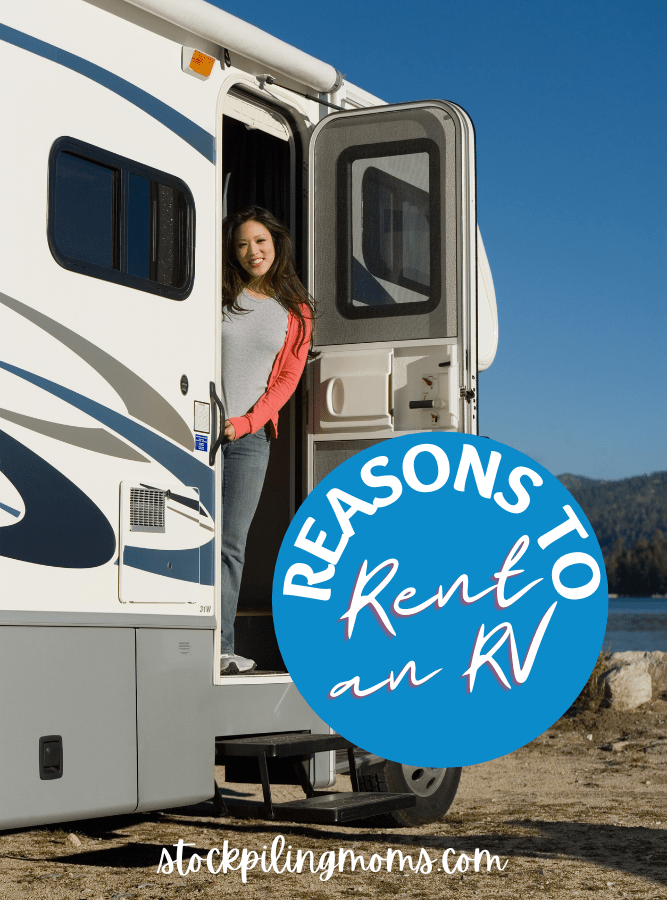 Reasons to Rent an RV for Your Next Vacation
Spring break is just around the corner, so this is the right time to start planning. Whether you are going just down the road to a local national park or you are planning a cross country trip, this is a great list of reasons you should consider renting an RV. If it is your first time, you'll love the experience and find it easier than ever to enjoy your vacation. If this is your first RV trip, you will want to start with our post on tips for your first RV trip. Tons of ways to save and make it an amazing vacation.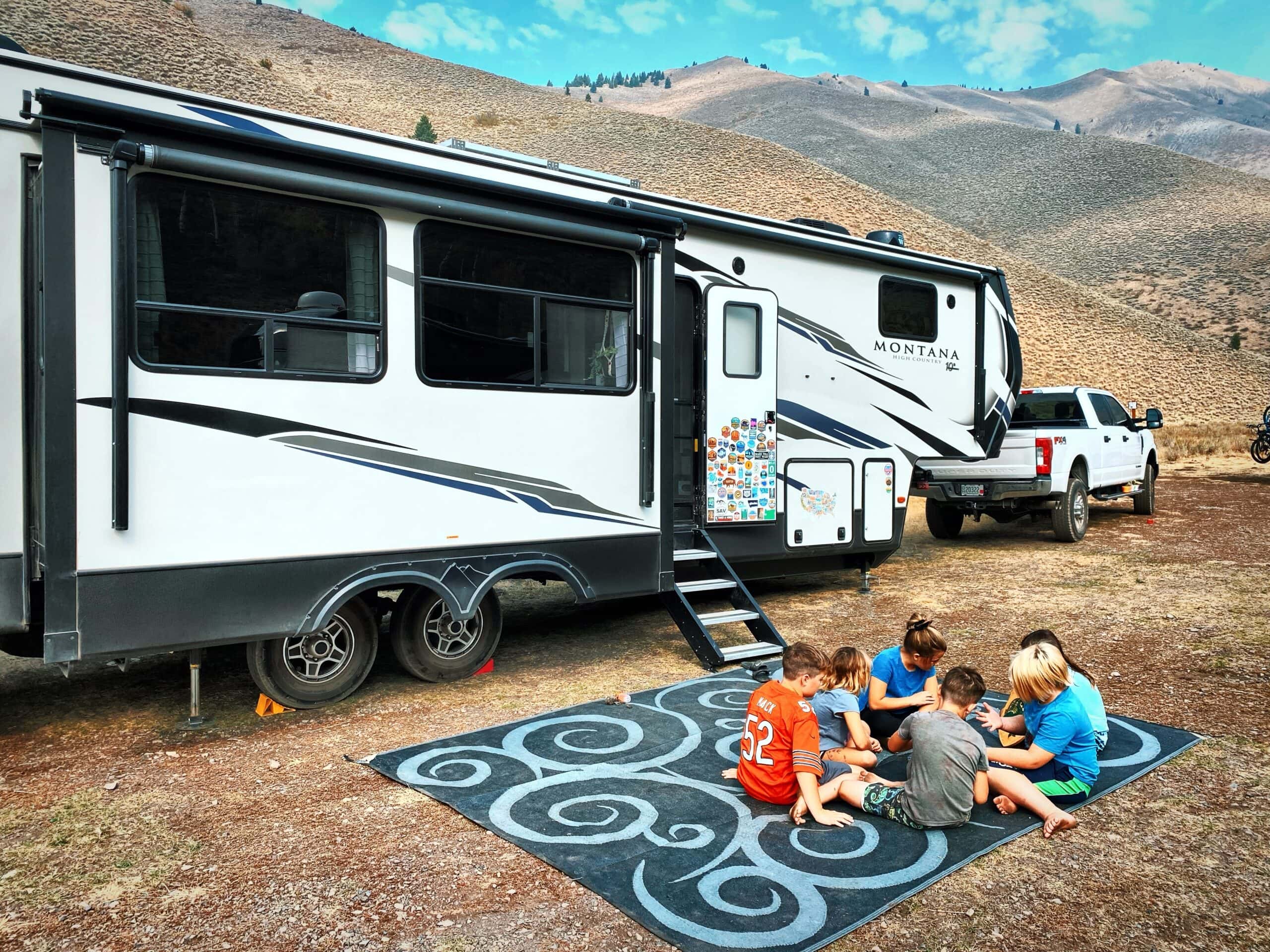 It Can Help You Decide What Type of RV You Want to Buy
If you are also considering a purchase for future travel or even to live the full time RV life, renting is a perfect way to get used to the different models. Trying different styles of RV's is the best way to figure out what is good for you and your needs. You can see how to drive them and manage the larger vehicle sizes, but also learn what additions and pull outs are needed for you and your family. I love that you can try so many different models so easily!
Makes It Easier to Travel With Pets
One thing I hate about traveling is not being able to take our dogs with us most of the time. When traveling in an RV, you can easily take your pets along with you if you rent a pet friendly RV. This makes the experience better and less stressful for me. It's also a great way to save on boarding or pet-sitting expenses. Mostly though, it keeps the whole family together and makes staying away a bit longer, easier to manage.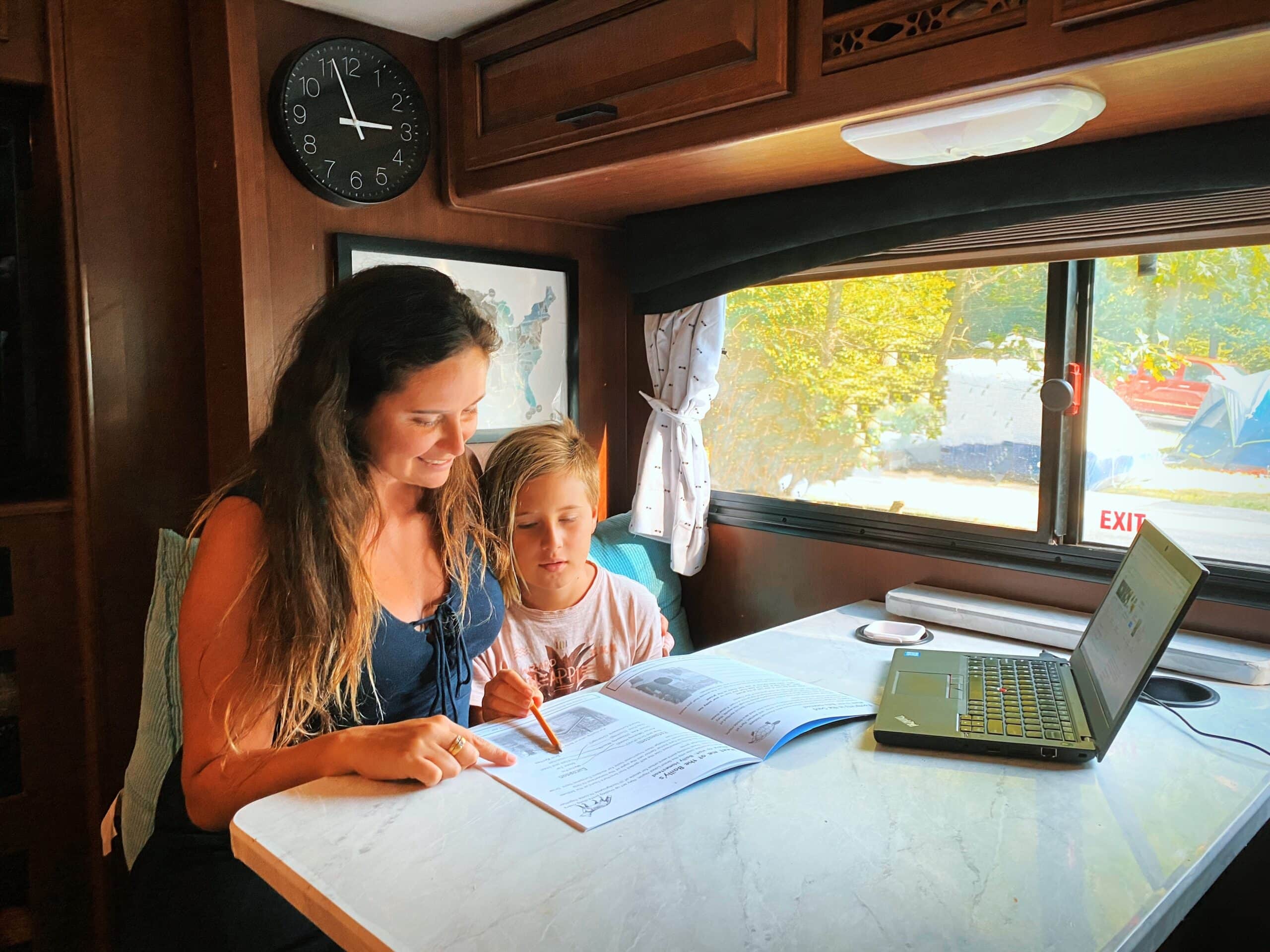 Can Go Anywhere And Park at Any Time to Rest
One of my least favorite things about traveling by car is that it's hard to get comfy for a nap when I've been driving a long time. Flying is nice, but in the times of social distancing, it's just not always perfect. So, having an RV means you can easily park, lock up, and rest well before getting back on the road.
This also makes it simple to go anywhere and know your cost up front. You'll have more space, exactly what you need, and be less cramped than a tiny hotel room.
Saves Money on Food Expenses
I love saving money when traveling, and the food is the biggest expense other than lodging. This makes it easy to simply pack items from your grocery stockpile and prepare all of your meals from scratch. You can park the RV at home and fill the pantry and refrigerator from your own home. Then tuck in your slow cooker, Instant Pot, skillets, and pans and make all of your meals right there without spending a ton of money at local restaurants.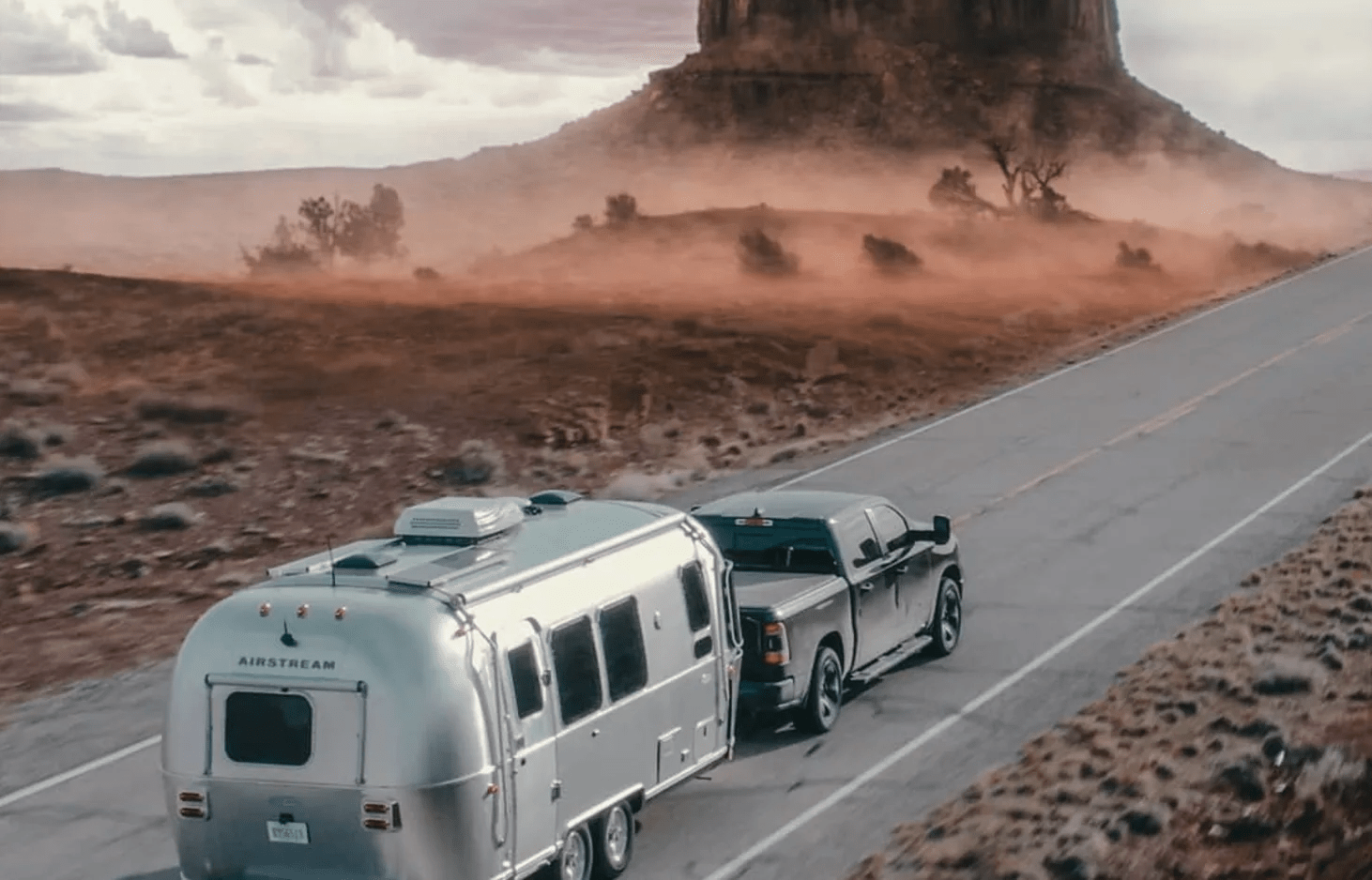 You Can Manage The Cleanliness of Your Stay
One of the bigger things in this time of COVID-19 is that you need to stay on top of cleaning your space. While hotels are clean, they can be notorious for not being as tidy as you'd like. An RV makes it easy for you to take care of the cleaning and sanitizing to your own standards. Plus you know you won't have a lot of different people in your space handling your belongings.
Much Easier to Social Distance
Ultimately, social distancing is one of the hardest parts of traveling. An RV takes this out of the list of issues. You can just easily stay in your RV with your family and enjoy the sights without being surrounded by individuals you don't know who may be carriers of the virus.
The pandemic kicked RV travel into high gear with almost 80% of renters in 2020 being new to RVshare's platform. RV rentals will continue to be the new-found travel option for 2021 with long distance travel, staying at state and national parks and for adventurous family trips. It is top of my wish list for 2021!
If you are looking for a reputable RV Rental you should consider RVshare. It was founded in 2013. They have 100,000 listings across the US! With rentals available in all 50 states. The average cost is $150 a night, making it very affordable. Anyone with a valid driver's license can drive an RV. You do have to be at least 25 years or older. 93% of RVshare's owners have five-star reviews from travelers which gives me peace of mind when booking.
RVshare offers a worry free rental guarantee that offers payment and fraud protection. With a wide-ranging inventory, from affordable pop-ups to luxury motorhomes. The rental includes 24/7 emergency roadside assistance on every booking. They also offer delivery and stationary options and one way rentals too.
If you are new to RV life then that will make your feel more comfortable. I know it does more us! Delivery is one of the most sought-after amenities. 1 In 5 RV renters got their RVs delivered last year (either to their home before traveling or to their final destination). That is win/win for me to have it at my final destination, ready to go once we arrive.
If you are a renter looking for a first time RV experience I hope these tips help you!
More Travel Tips
Stockpiling Moms can be found in all your favorite places. Hop on over to Instagram and follow the fun. We love posting memes, family fun, travel, and whatever we are feeling that day. Pinterest is also an amazing place to visit Stockpiling Moms. This is where you can pin all your favorite articles from our Food, Travel & Lifestyle Blog.
Disclosure: This is a sponsored post on behalf of RVshare. All opinions are 100% our own.
Melissa is a football and soccer mom who has been married to her best friend for 24 years. She loves sharing recipes, travel reviews and tips that focus on helping busy families make memories.