Tips for Planning a Staycation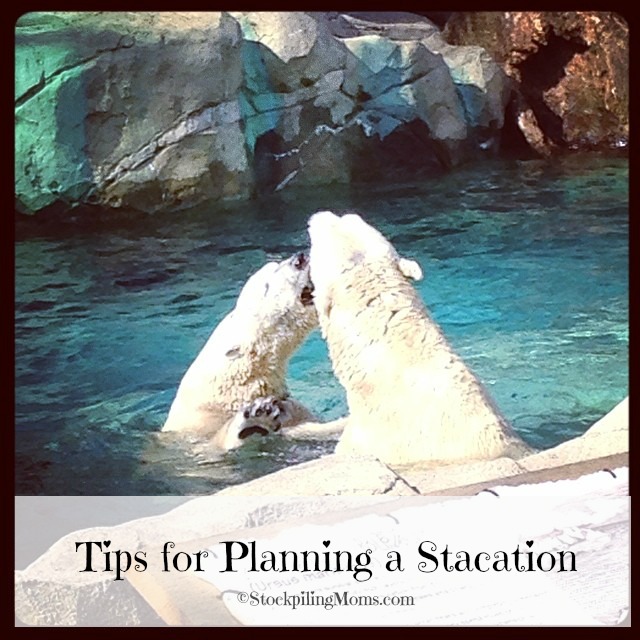 Tips for Planning a Staycation. Spring Break is right around the corner. Do you have plans? If a vacation in not in the budget, you may want to consider a Staycation instead. Here are some tips for the planning the perfect staycation. You don't have to spend a lot of money or go on a huge trip to have a great Spring Break.
Tips for Planning a Staycation:
1. Make plans. Even though you are not leaving for an extended trip you need to make plans, or it will just turn into staying at home. Mark your calendar and make plans!
2. Create a budget. Decide how much money you have to dedicate to your staycation so that you can make your plans. Be sure you stay within budget and don't blow it all on day 1 or it will be a long staycation.
3. Think outside of the box. When making plans think about activities you would take an out-of-town guest too and consider adding those to your plans.
4. Do not do chores and limit your normal routine of cooking/cleaning/internet/phone/tv. Really treat this like a vacation and make it feel like one.
5. Try new restaurants or pack a picnic lunch. If it is within your budget, then take the family out to eat and if not then pack up picnic lunches and head out for your staycation each day.
6. You may even want to stay in hotel one night. This could be a lot of fun especially if the hotel offers an indoor pool/breakfast option!
Best of all enjoy your time and city. There is lots to do that you may never think of on a day-to-day basis. Not being able to travel far doesn't mean you cannot enjoy the most of your time together!
Have you had a successful staycation? I would love to hear about it!
Travel Articles:
Melissa is a football and soccer mom who has been married to her best friend for 24 years. She loves sharing recipes, travel reviews and tips that focus on helping busy families make memories.