Thrifty Traveler Tips for Summer Vacations
We are always looking for Thrifty Traveler Tips for Summer Vacations, and this list is just a part of what we have discovered over the years. Spending time together as a family traveling each year is one of my favorite things. Whether it is a quick trip over a weekend or a week-long beach getaway, there is always something on my calendar.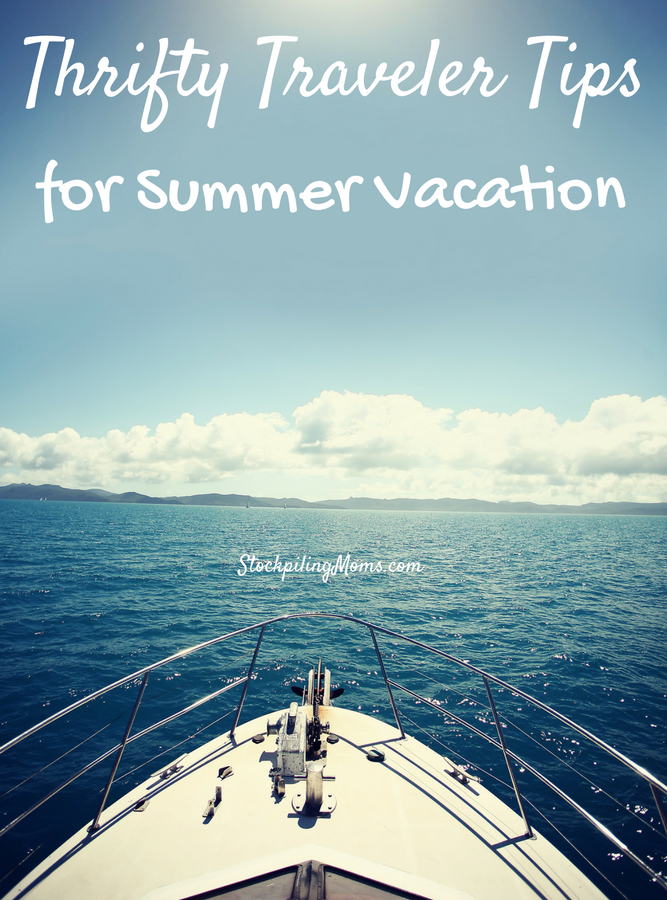 Thrifty Traveler Tips for Summer Vacations
Below, you will find links to some of our best blog post that help you learn how to be a truly thrifty traveler. We'll be sharing great tips that make your next vacation easier than ever!
Read up on all of the best travel savings tips
We have tons of ways to save on travel and you can take advantage of our knowledge by checking out our blog posts. There are also tons of resources online to help you learn about things like credit cards that offer travel rewards, high-interest savings accounts, and online jobs that can be a side hustle to help pay for the splurges.
Start with something like our DIY Disney Fund Jar to help save change toward your next vacation. Next, check out our Frugal Ways to Save on Vacation, Budget Vacation Must Haves to help you never forget what is needed, and some more Ways to Afford Family Travel. We even have Tips for Saving Money on Food at Disney World. If you are looking for more savings, check out our tips for the Best Places to Find Travel Deals.
Get as organized as possible
From the moment you decide on your destination to the second you depart, you need to get organized. This includes lists, plans, itinerary prints, and of course, backup copies of everything including maps. I always say you can't have enough extra copies of information on hand! It saves time and money in the long run!
You can check out our Stress-Free Vacation Packing List, as well as our Walt Disney World Packing List to help you get ready for the actual day of packing before you leave. We also have a great list of 10 Meals to Cook on Vacation that is perfect for planning in advance to help save money.
Look outside the box for free things in the area of your destination
We love to travel, but many destinations are expensive to enjoy for multiple days. That's when we use our past travel history to check out places all around the area. We have two great lists for some of our favorite areas already. Check out 70 Things to do in the Cincinnati Area, and 35 Things to do in Lexington, Kentucky.
Being a thrifty traveler doesn't mean giving up on things you want and love. It simply means focusing on ways to save money to afford them or make the most of the money you do have. It's just that easy!
KENTUCKY TRAVEL ARTICLES:
Things to Do in Red River Gorge KY
Why You Should Take A Road Trip to Berea, KY
Best Places to See Christmas Lights in Kentucky
35 Things To Do In The Lexington, KY Area With Your Kids
Big Bone Lick State Park – Family Fun in Union, KY
Melissa is a football and soccer mom who has been married to her best friend for 24 years. She loves sharing recipes, travel reviews and tips that focus on helping busy families make memories.