Best Ways To Save On Spices
We love getting tips from our readers, and today we are sharing some of their Best Ways to Save on Spices to help keep your pantry costs low. I never thought about looking for deals on spices, but they have shared tons of great ideas that are ideal for keeping your budget low while giving you a wide variety of flavors to work with while cooking.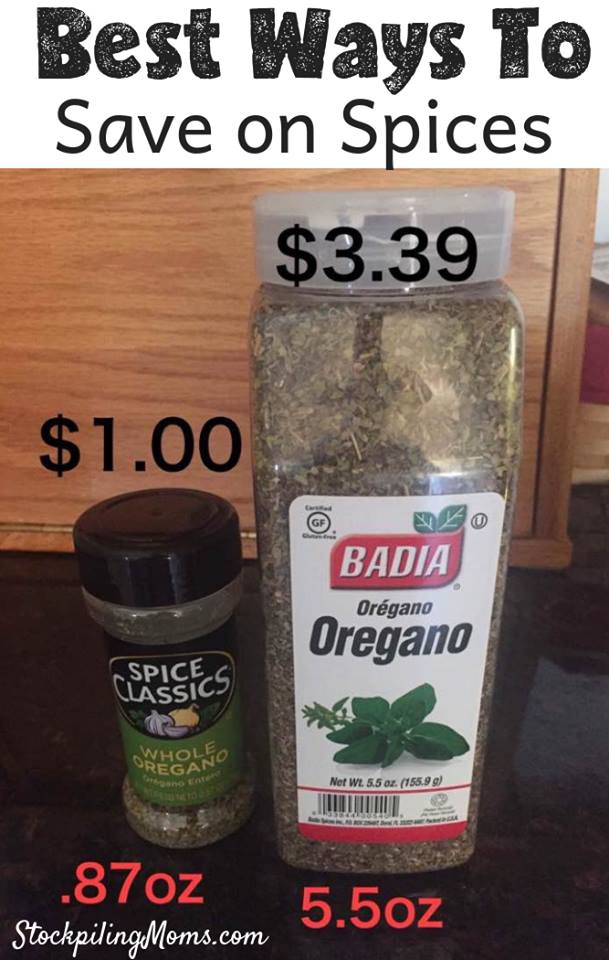 Best Ways to Save on Spices
Cooking is a great passion of mine and many of our readers. That means that having tons of different spices to work with in the pantry is a must. However, if you've stood in the spice aisle checking prices, you've probably noticed how expensive some items can be at your market. That's where these tips will help save you tons of money!
Buy spices on the ethnic cuisine aisle
This hidden secret is a favorite of our readers. Specifically, if you purchase the Badia brand of seasonings most often found near the ethnic aisle. You'll find they have bulk quantities for a fraction of the cost of other brands, and often have a larger variety of peppers and hot spices. One of my favorite steals in this area is Mexican Saffron being much cheaper than other options. It is still expensive, but a fraction of the cost you find in the spice aisle.
Buy in bulk at a club store
Bulk containers of spices are almost always cheaper per ounce. I do this with things like salt, pepper, cumin, oregano, paprika, and seasoned salt blends when we shop at Sam's Club or Costco. These are items I know I will use a lot of so can buy once or twice a year and won't have it go bad in my pantry.
Buy from bulk bins in smaller quantities
Many stores now have their own bulk bins to shop from and spices are included. Whole Foods and Kroger in my local area both have great bulk bins that allow me to buy just a small amount of a spice when I need it for a new recipe. This is ideal for those spices I don't use much of, but want for a specific item. You can buy just a teaspoon or two at a time!
Make your own
This might be my favorite way to save money in the kitchen and specifically how to save on spices. By growing your own herbs, you can easily dry and grind them to store for future use. A few plants and a box in your window will give you fresh herbs year round. Extra you have grown can then be dried easily and stored for the future.
Do you have other ways to save on spices? Be sure to comment and let us know!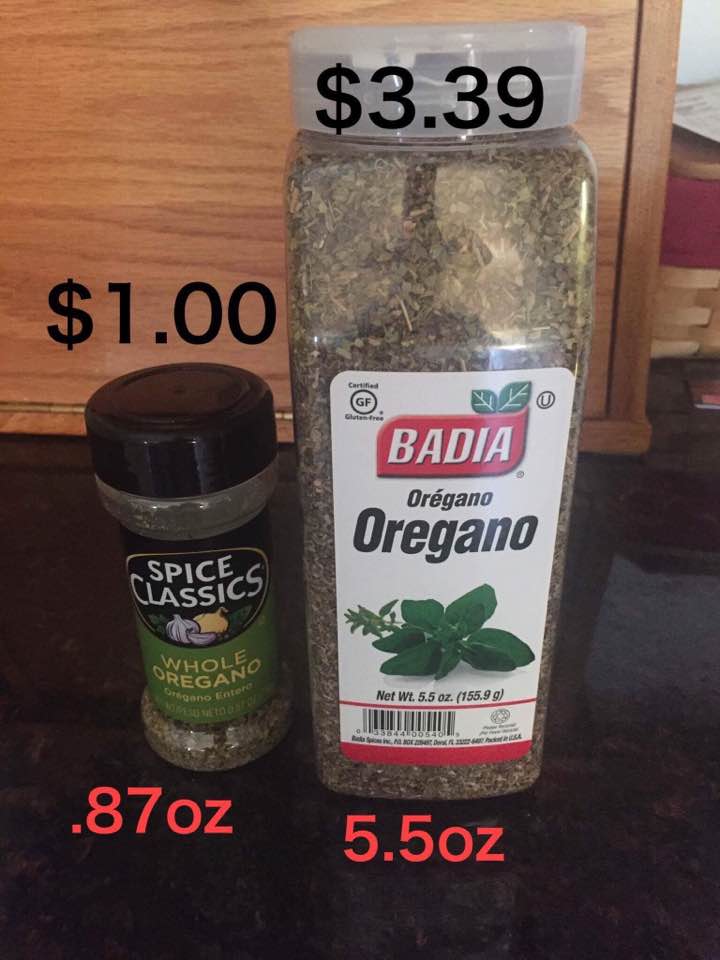 More Kitchen Tips:
How to Make Homemade Taco Meat
How to Set Up Your Instant Pot
How to Make Freezer Diced Potatoes
How to Shred Chicken Using a Mixer
25 Ways to Clean with Cream of Tarter
Melissa is a football and soccer mom who has been married to her best friend for 24 years. She loves sharing recipes, travel reviews and tips that focus on helping busy families make memories.