How to create a plant wall
I am so excited this idea for how to create a plant wall with you! My friend Rye created a Wall of Plants in her house. How cool is this? Last year she and her husband went to eat a cute little Italian restaurant in Midway, KY. The food was amazing, but at the time she was captivated by their unique and beautiful wall of plants. That day she told her husband that she wanted to make one of those in their kitchen.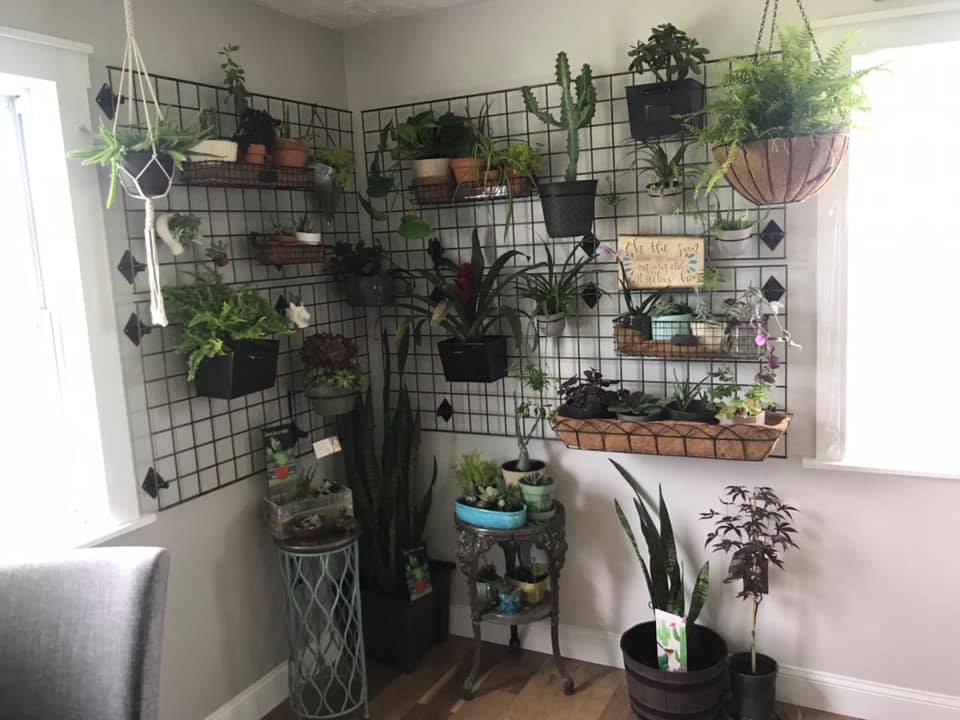 Since then, I have been collecting, planning and growing my succulents, cacti & house plants. Here's a few pics of the transformation. I'm thankful for an incredibly handy husband who takes an idea and runs with it. Also this is much more appealing than a table full of plants.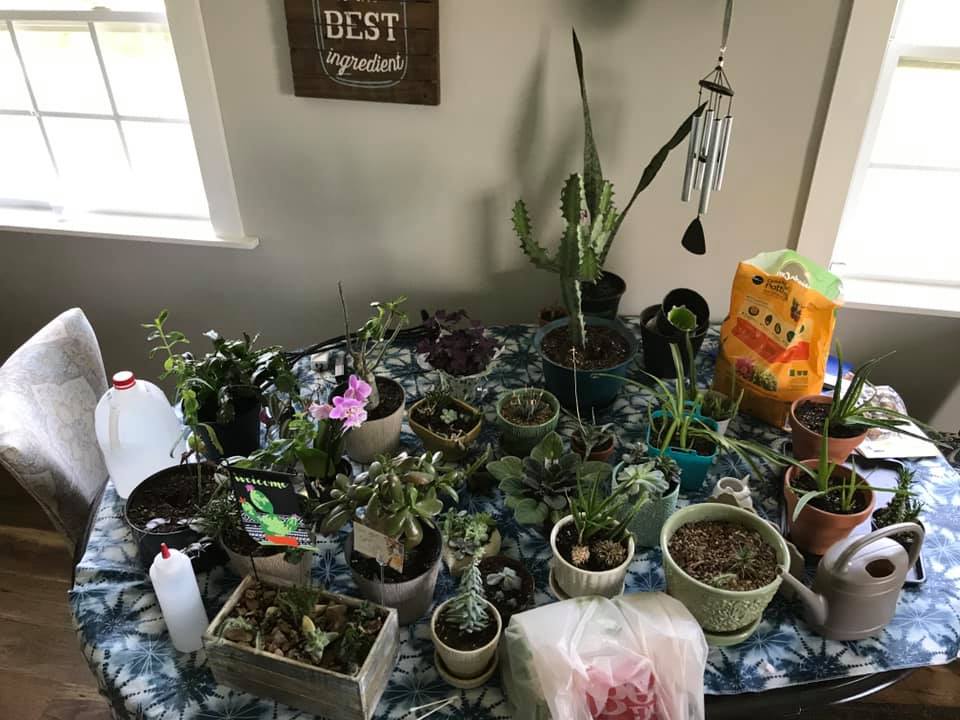 The inspiration came from the Mezzo Italian Cafe in Midway.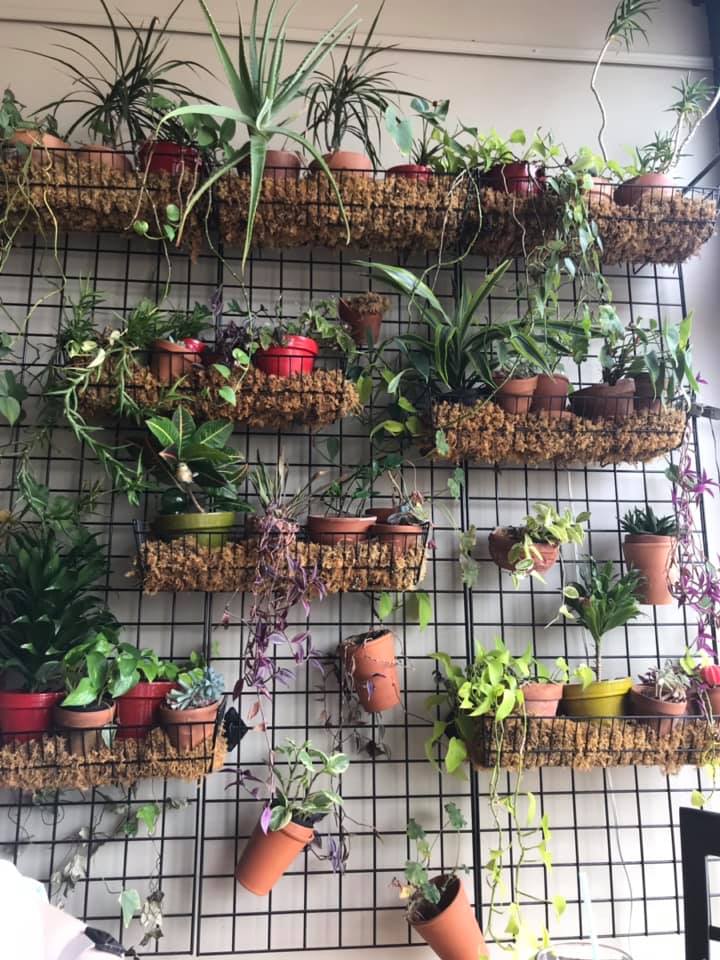 She used a metal basket and shelves (some came from Walmart & some from Menards) and attached them to the grid with zip ties & cut off excess tie. Plants that require more light are on the outside edges. She used planters and pots that didn't have drainage holes or the ones that did I made sure there was a plastic liner below them.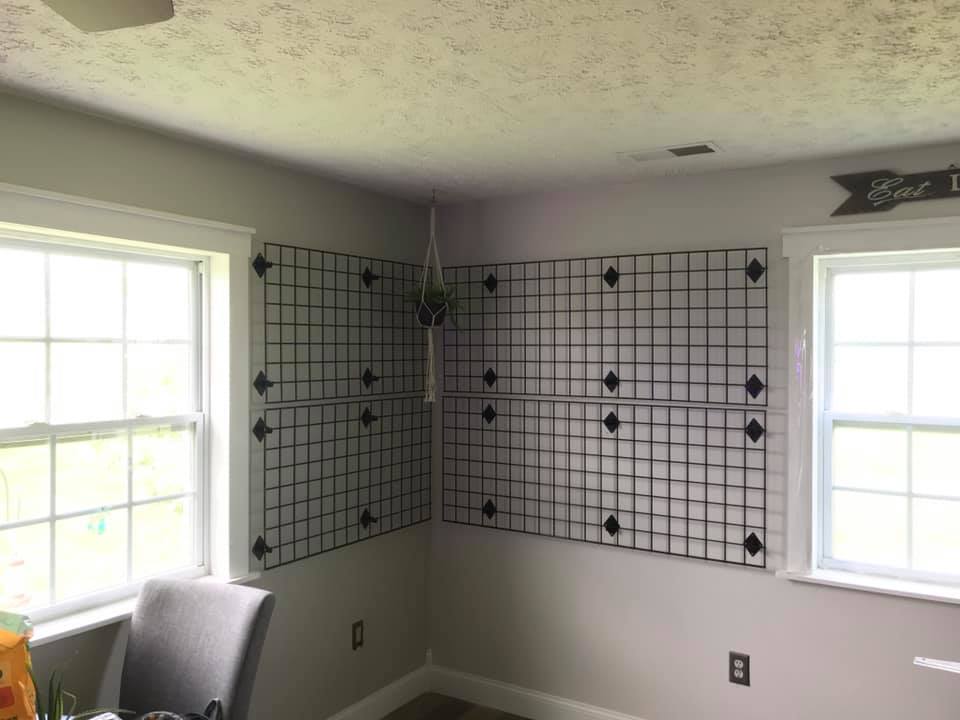 She used coco liner (cut to fit) to line most baskets. I've ordered dry moss to go around them. That helps with holding in moisture and reducing the amount of times you need to water. I picked out a couple plants that will grow vines/fill out to provide extra dimension…like philodendron, the spider plants, two types of ferns.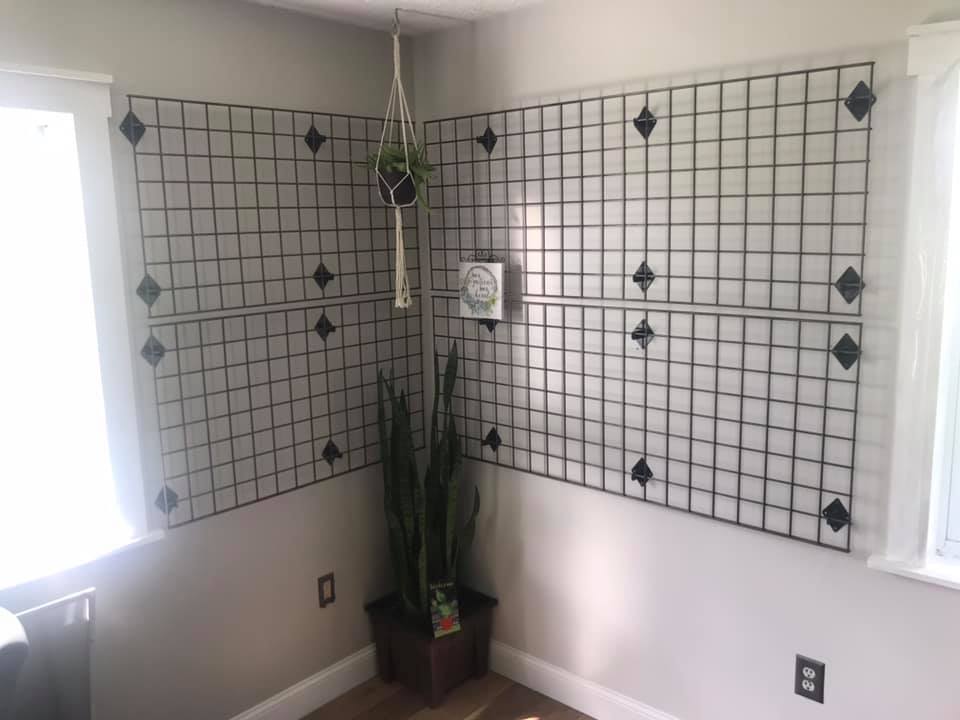 And the big cactus is a very prickly one so it went up high to keep us from getting poked. I am so impressed with how this turned out! Now she has inspired me! Have you considered creating a plant wall? I think it would be perfect in a kitchen or any room that has a dead corner in it.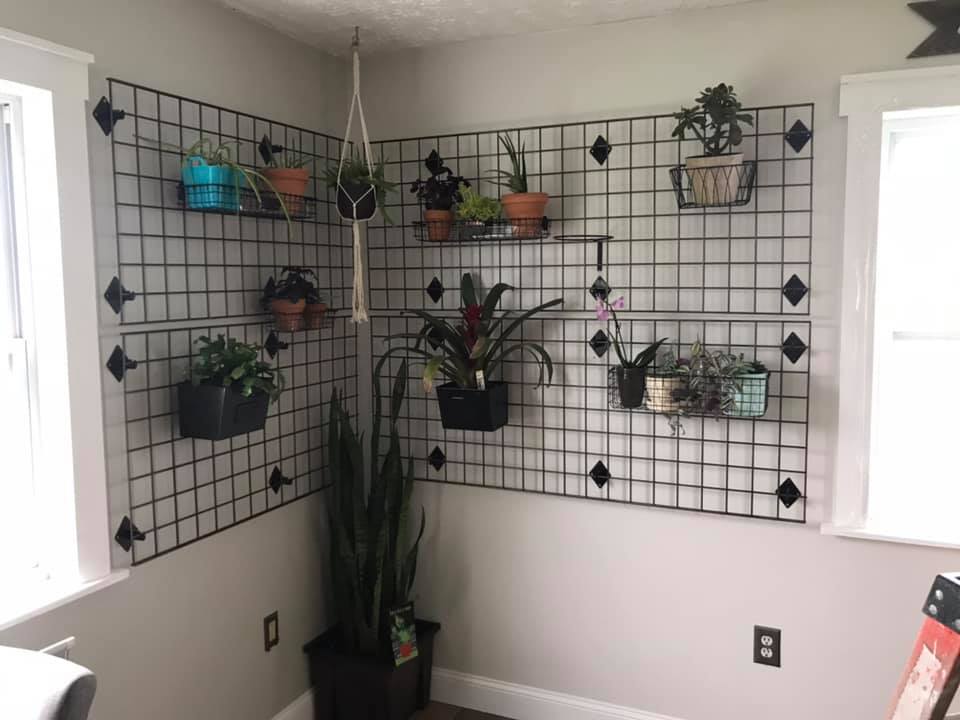 Additional Posts You May Enjoy:
Ultimate Gardening Hacks Master List
How to Make a Barrel Herb Garden
How to Make Garden Markers From Wine Corks
How to Build an Outdoor Compost Bin
Melissa is a football and soccer mom who has been married to her best friend for 24 years. She loves sharing recipes, travel reviews and tips that focus on helping busy families make memories.