How To Use Downy Unstoppables in my Wax Burner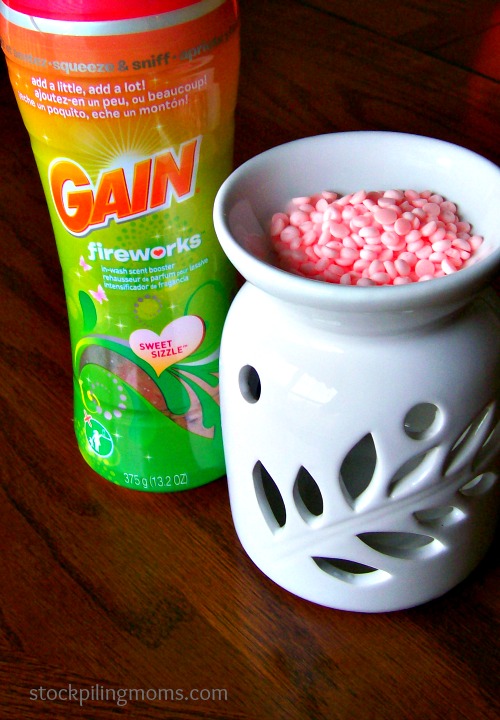 Who knew that you could add Downy Unstoppables or Gain Fireworks to your wax burner. Much to my delight my house smelled wonderful! The wax burner was lit in the morning and I left my home in the afternoon to pick my children up from school, the wax burner was not lit at this time but had been all morning and when we returned the house smelled so inviting even my boys commented on it 🙂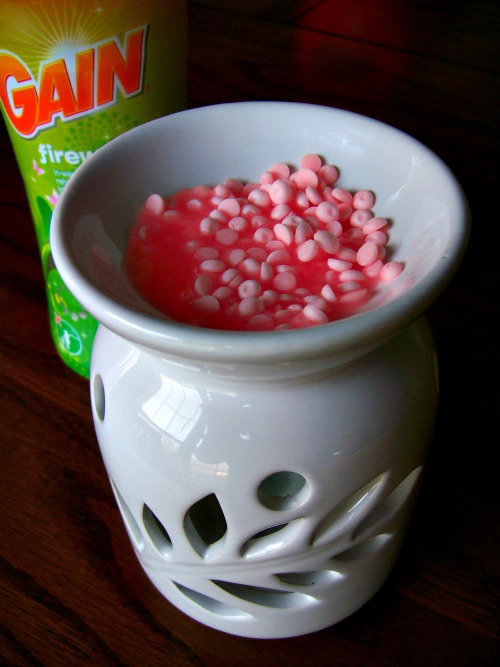 (UPDATE from Melissa and Shelley) – We would suggest using water with essential oils instead of using chemicals in your wax burner. If you choose to use an essential oil – which is plant based material and all natural, all you do is fill the dish with water and add a few drops of essential oils – read this post on diffusing essential oils with a tart warmer.
How To Use Downy Unstoppables in my Wax Burner:
Another idea is to add a natural substance like soy based chips or wax chips that do not contain chemicals. We personally try to remove all toxins and chemicals from our lives so we don't even burn candles in our homes or use scented products due to allergies and asthma issues with our loved ones.
This is the original post written by Stephanie. She found this idea on the internet and decided to try it. If you choose to try it it is your own decision and we are not endorsing it. Thank you. Stockpiling Moms.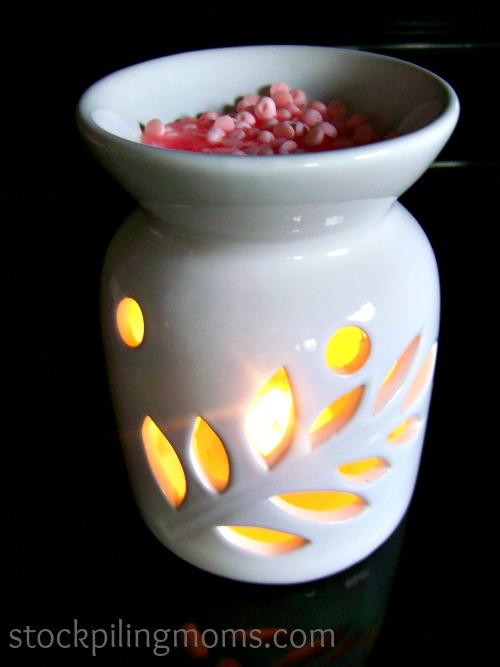 Disclaimer: We do not endorse placing this product or any product containing chemicals in your wax burner based on the preference of using all natural and chemical free products instead. If you do so please understand that we have updated the original post and do so at your own discretion.
Be sure to check out these other money saving posts:
How to keep steel wool from rusting
How to make your own laundry detergent
How to make your own dryer sheets
Reusing Fabric Softener Sheets
If you are new or just catching up here are our most popular posts:
Crockpot Bacon Cheese Potatoes
Weight Watchers Peanut Butter Cool Whip Treat
Downy Unstoppables in my Wax Burner? Who Knew?
Shelley is a boy mom, marine wife, and is blessed with an amazing family. She loves sharing recipes, travel reviews and tips that focus on helping busy families make memories.