How to cook a tender steak
Want to know how to cook a tender steak? I have been trying to figure this out for some time and I finally did it! My husband and son said that these are the most tender steaks they have ever eaten at home and close to the best they have ever eaten at a restaurant so I will take it!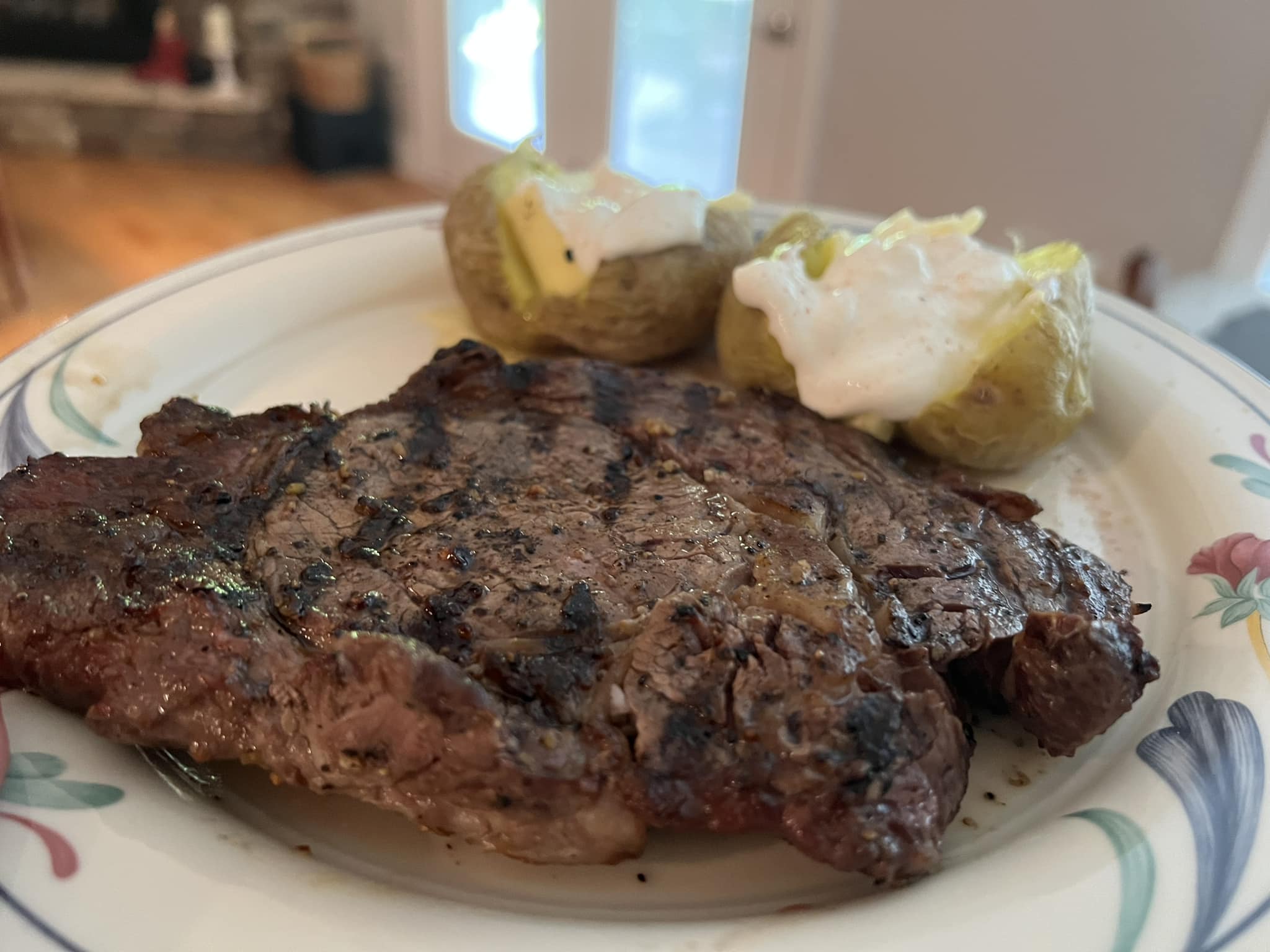 How to cook a tender steak:
The first step is to purchase a cut of meat that will be tender. I found a tenderloin steak at my local grocery, and it was delicious. You can also use a top blade steak, top loin steak, rib roast, rib steak, ribeye steak (my personal favorite) or a top sirloin steak. Now if your budget allows a filet mignon will be the best choice but I didn't use that cut because of the expense.
Take your steak out of the fridge and place it onto the counter. Heavily salt and pepper it on both sides and let it come to room temperature. At least a full hour! I know this sounds crazy, but it works! Salt helps break down the proteins and makes the meat more tender.
Pre-heat your grill and place the steak on. I always place a heavy shake of Montreal steak seasoning by McCormick's on my steaks before they go on the grill and after they are at room temperature. Now, you want to be sure you don't overcook it.
Use this guideline to determine which doneness you want.
Steak Recipes:
Coffee Marinated Steak – Regardless of if you are a coffee fanatic or not you will fall in love with this easy grilling recipe. I think this is the perfect grilling marinade!
Country Bob's Marinade Grilled Steak – My hubby and I love Country Bob's Sauce! This marinade is perfect for beef, pork, chicken and veggies.
Best Steak Marinade Ever – Trust me this is so good! I hope you enjoy it as much as we do!
Melissa is a football and soccer mom who has been married to her best friend for 24 years. She loves sharing recipes, travel reviews and tips that focus on helping busy families make memories.