Kinsa Smart Ear Thermometer Deal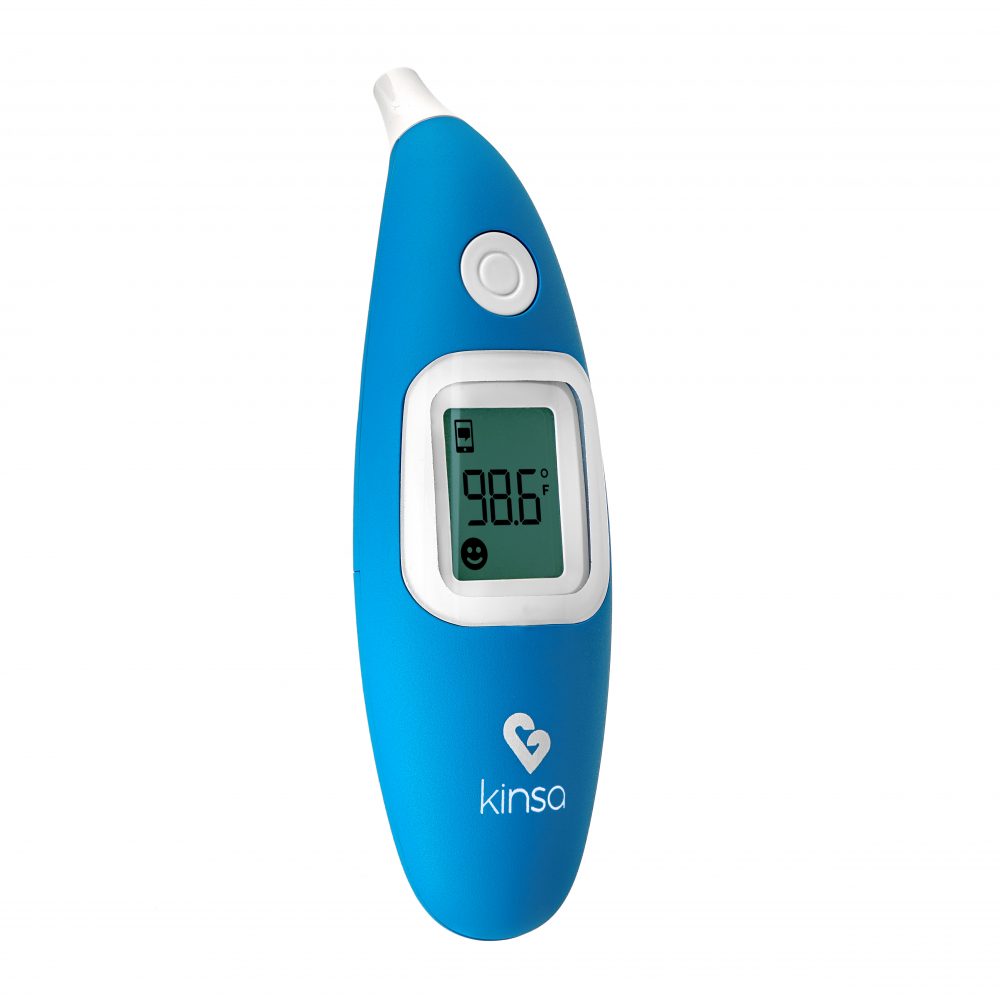 Check out this Kinsa Smart Ear Thermometer Deal. We had the opportunity to meet Kinsa at Mom 2 Summit this April and we are in LOVE with this product! We were provided a Kinsa Thermometer to use with our kids and love it! There is nothing worse when your child is sick. This is a smart phone connected thermometer! This new Kinsa Smart Ear Thermometer is wireless and perfect to use with small children!
Kinsa Smart Ear Thermometer Deal:
What is the Kinsa Smart Ear Thermometer?
The Kinsa Smart Ear Thermometer brings parents instant peace of mind when they need it most – when caring for a sick child. Working in just 1 second, Kinsa lets parents know whether their child is ill, and helps them take action if fever and symptoms are cause for concern. Working wirelessly with both Android and iOS devices, Kinsa automatically remembers important details like fever history, symptoms and medications to share with their doctor or when you have multiple caregivers for your child. How many times have you forgotten that in the middle of the night? This is tool that will give you peace of mind. This is a great way to help keep your family healthy!
Kinsa Smart Ear Thermometer Features
Instant, 1 second temperature readings
Comfortable to hold and use on a sleeping baby or squirmy toddler
Easy to use 1-button switch, easy to read screen display with icons
Can be used on its own, or with the Kinsa app. The Kinsa app works with the thermometer wirelessly via Bluetooth
Kinsa Smart Ear Thermometer APP features
Remembers for you – the Kinsa app records fever, symptoms, medications, notes for each child on your phone so you don't have to. Keep track for yourself, another caregiver, or doctor.
Guidance – in-app knowledge from medical experts, including Mayo Clinic, guides parents on when to take extra precaution or head straight to a doctor.
Accounts – Any parent or caregiver can see a child's history and symptoms on their separate phones
Shows common illnesses circulating nearby through Kinsa's Groups feature.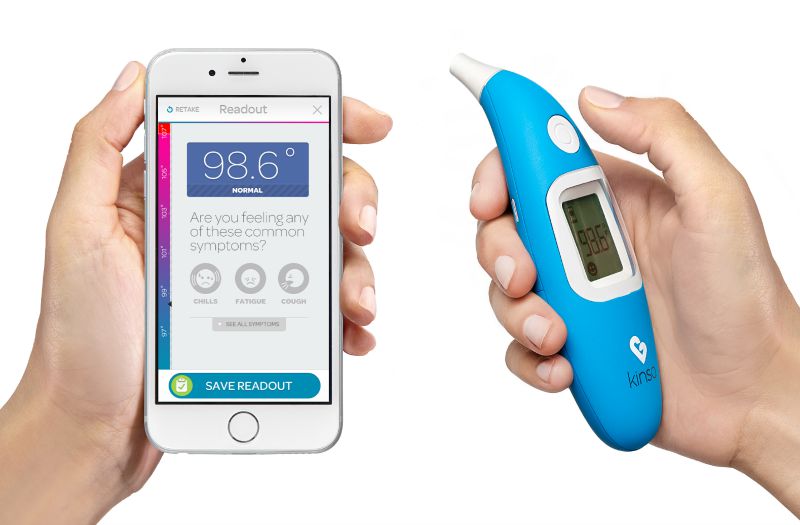 Kinsa will be launching a pre-sales campaign for the new Smart Ear Thermometer! For the first 24 hours, the Smart Ear Thermometer will be sold for $30, and for the remaining month of September, will be as low as $40 for one thermometer. Retail price of the thermometer when it hits shelves in Oct/Nov will be $59.99. This is a fantastic deal!
Funds raised through our pre-sales campaign will go towards supporting Kinsa's philanthropy program FLUency which gives free Kinsa stick thermometers to all families in a number of schools throughout the country.
Right now you can take advantage of this special offer and you can purchase a Kinsa Smart Ear Thermometer at a special price for the next 24 hours!
Disclosure: This is not a sponsored post. We were provided a Kinsa Thermometer for our personal use. All opinions are 100% our own.
Melissa is a football and soccer mom who has been married to her best friend for 24 years. She loves sharing recipes, travel reviews and tips that focus on helping busy families make memories.