Walgreen's Dove Photo Deal
Check out this Walgreen's Dove Photo Deal. Several times each year I like to take Peyton to do a little "retail therapy". He likes to shop (I have raised him right and trust me his future wife will thank me) and we enjoy spending time together while we shop. He likes to shop for clothes and styling products. He is a BIG fan of having stylish haircuts and he takes time every day to "style" his hair. In fact, he chooses his styles from Pinterest and likes to be trendy.
As a mother, my hope is that Peyton grows up understanding that no one is perfect, and that we all have our imperfections. I try to use this one-on-one time with him to help build his confidence, telling him what makes him unique and special. Mother/son time is the best and of course we end the day with a special sweet treat. This gives me time with him to build him up in a world that is often times stressful and tearing kids down.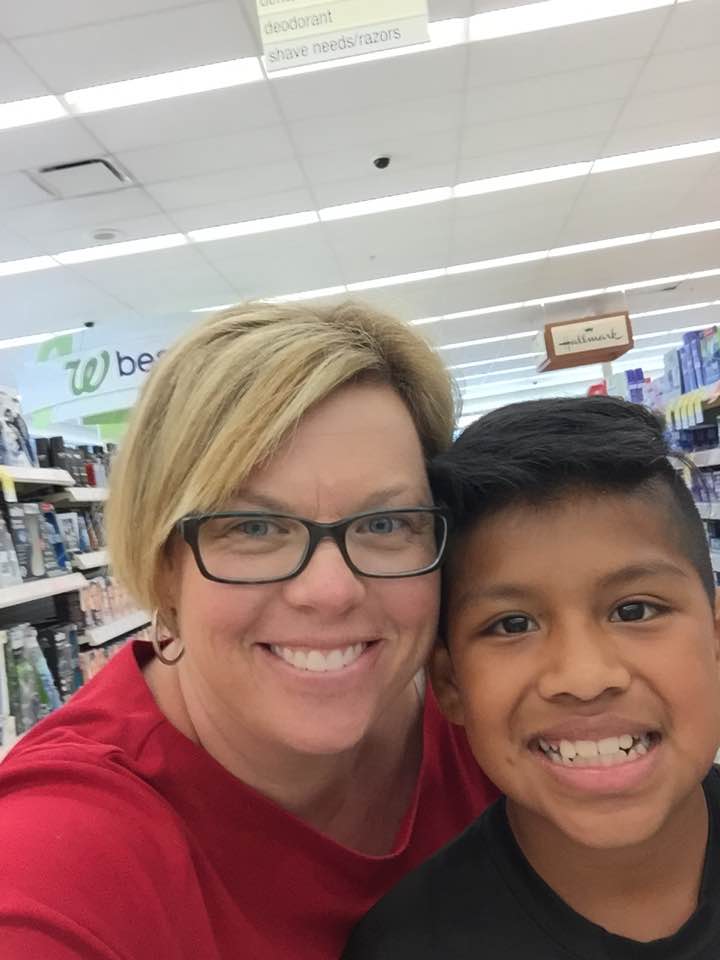 On our last shopping trip, we stopped by Walgreen's to pick up some health and beauty products, Dove being the main brand in the basket. It's always been a staple brand in my family, mostly because of its gentle cleansing nature, but also because it's all about helping build self-esteem to boy/girls and women everywhere, something I'm totally behind.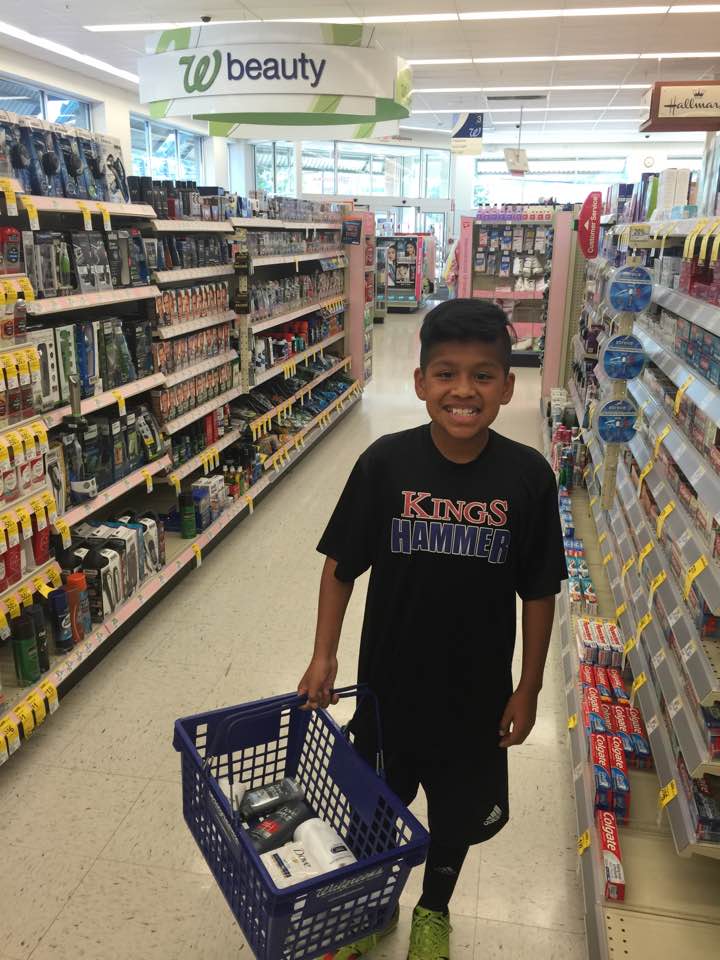 It is important to pass confidence onto your son and daughters by talking with them about their strengths and what makes them special. For us shopping is a great bonding experience. I also LOVE giving photos as gifts as the grandparents always love them! So, this is a great deal.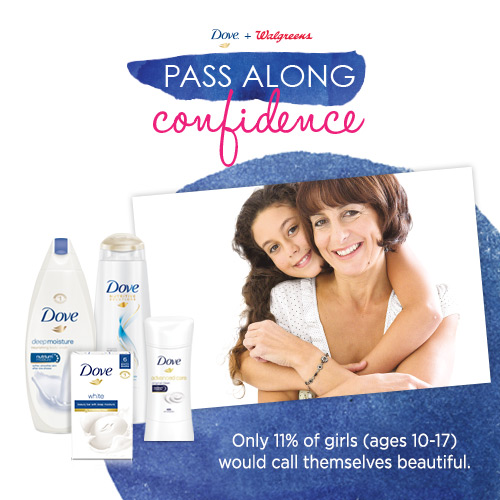 Did you know that only 11% of girls (10-­17) would call themselves beautiful? I don't know that statistic on boys but I can imagine it isn't high. I work hard at making sure Peyton knows how important it is to have self confidence and that he loves himself. I started by reading the Ugly Duckling to him as a toddler and we often refer to that story now that he is tween.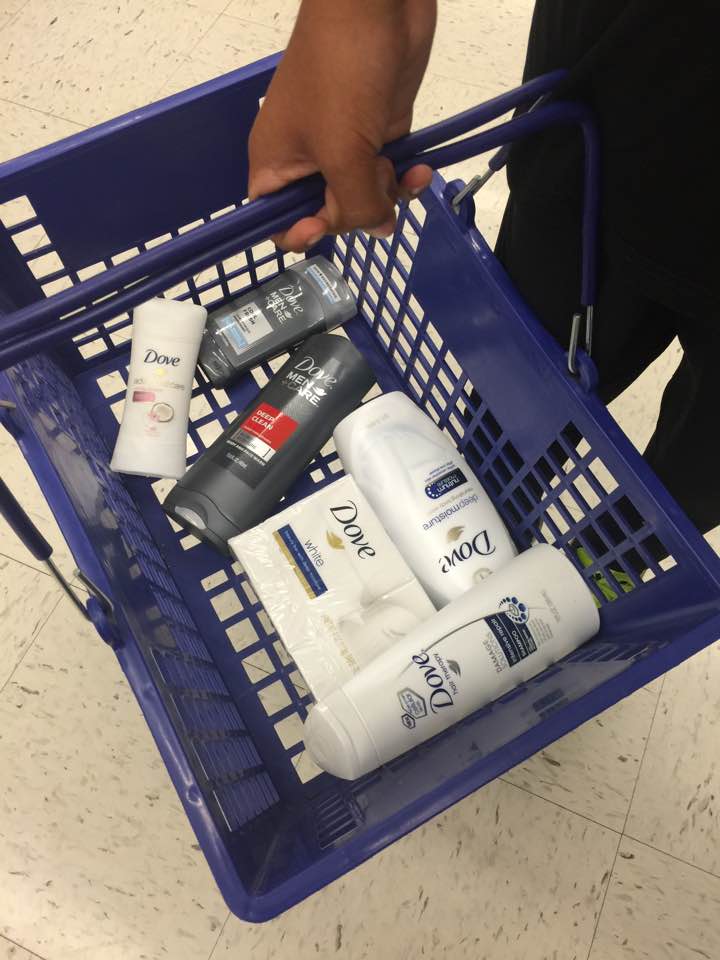 Thinking about taking your kids on a shopping trip? Be sure to stop into Walgreen's if you do to take advantage of a special Dove offer. Right now when you spend $10 or more on Dove products, get an 8×10 photo gift from the photo department! This would be a great gift idea for Christmas.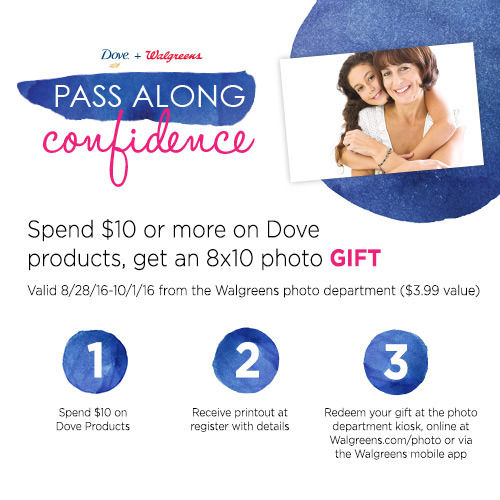 Spend $10 or more on Dove products, get an 8×10 photo gift from the Walgreens photo department. Valid 8/28/16-­10/1/16 ($3.99 value).
How to redeem the offer:
STEP 1: Spend $10 on Dove products

STEP 2: Receive printout at register with details

STEP 3: Redeem your gift at the photo department kiosk, online at Walgreens.com/photo or via the Walgreens mobile app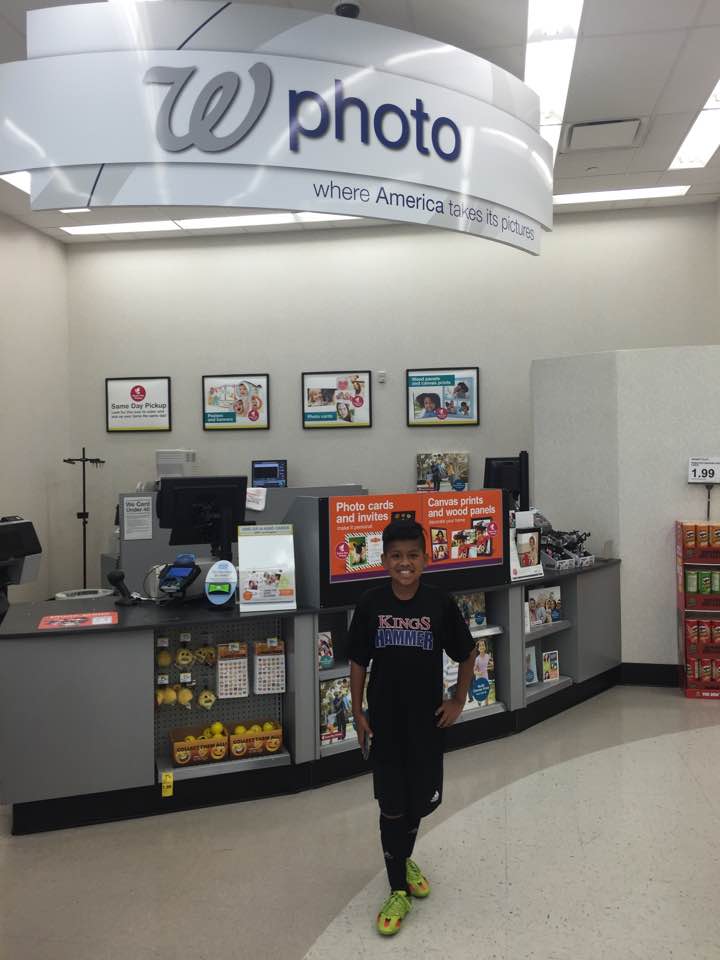 Dove is a trusted brand (#1 Dermatologist recommended). Some of my favorite Dove Products:
Dove White 6-­bar pack: There's nothing like knowing that your skin is silky smooth, radiant and soft – and with the right products you can have that feeling. You can use every single day, starting with your cleansing routine. Dove White Beauty Bar combines a gentle cleansing formula with our signature ¼ moisturizing cream to give you softer, smoother, more radiant looking skin vs. ordinary soap.
#1 Dermatologist recommended

Classic moisturizing formula

Dove doesn't dry skin like ordinary soap can

With ¼ moisturizing cream and mild cleansers, Dove White Beauty Bar helps retain skin's moisture

Suitable for daily use on face, body and hands
Dove Deep Moisture body wash 22oz: Who doesn't like having soft skin? We all want to keep our skin looking healthy and well cared for, and it's much easier to make that a regular part of your routine if you've found a moisturizing body wash. That's the best way to feel confident that you're nurturing your skin right from the start of your day. We know how you can do just that – with Dove Deep Moisture Body Wash. This moisturizing body wash combines NutriumMoisture™ with mild cleansers to help your skin retain its natural moisture, leaving you with softer, smoother skin after just one shower. The caring formula in this Dove body wash helps maintain your skin's moisture barrier while delivering natural skin nourishment that goes deep into the surface layers of your skin. It creates a rich lather that replenishes your skin's nutrients while also leaving it feeling cared for and clean.
#1 Dermatologist Recommended

Gives you softer, smoother skin after just one shower

NutriumMoisture™ technology delivers natural nutrients to the skin

Nourishes deep into the surface layers of the skin

Helps maintain your skin's moisture barrier as you cleanse

Mild, gentle formula is kind to your skin

Suitable for daily use
Dove Intensive Repair Shampoo 12oz: Wondering how to repair damaged hair? Many of us know that sometimes hair gets stressed out and damaged over time, in spite of our best efforts. Did you know that with the right treatment for damaged hair, you can restore your hair's strength against breakage and even make it healthier looking in the long run? We've created a unique formulation to visibly repair and progressively nourish damaged hair with continuous use: Dove Intensive Repair Shampoo.
Dove Intensive Repair Shampoo & Conditioner formulated with Nutri-­Keratin Repair Actives, help your hair to recover from damage in two different ways. The formulas repair signs of surface damage, making your hair look and feel smoother and stronger against breakage. It also penetrates the strands to provide hair nourishment deep inside, making your hair look healthier, time after time. Note: For best results, use with Dove Intensive Repair Conditioner.
Nourishes to repair the appearance of damaged hair

System for visible repair and progressive nourishment, wash after wash

Nutri-­Keratin Repair Actives help repair damage deep inside hair

Hair looks healthy, strong and more beautiful

Helps protect against future damage with continuous use

Suitable for daily use
Dove Advanced Care Original Clean 2.6oz Deodorant: Do you crave the soft and comforting feeling of your favorite jumper or a refreshingly clean scent to help you relax? At Dove, we know that everyone needs something they can rely on in life and that's why we created this Dove Advanced Care antiperspirant deodorant. With our classic, clean scent, this Dove antiperspirant deodorant cares for your underarms and helps them recover from shaving irritation while leaving you feeling comfortable, dry and fresh.
This tried and tested formula, which contains our unique ¼ moisturizers, cares for your delicate underarm skin. It can even help it to recover from the irritation that regular shaving can cause, leaving you with underarm skin that's beautifully soft and smooth. And, of course, it gives up to 48 hours of protection from underarm wetness and odor – just as you'd expect from any Dove antiperspirant deodorant.
Sometimes the most effective antiperspirant deodorant is one you know you can trust. To get that fresh, 'just-­clean' feeling, apply Advanced Care Original Clean Antiperspirant to dry underarms after showering or bathing.
Up to 48-­hour antiperspirant protection

0% (ethanol) alcohol formula helps underarms recover from shaving irritation

Protects against underarm wetness and odor

Classic clean and delicate scent

Glides on easily

Contains ¼ moisturizers and Dove NutriumMoisture™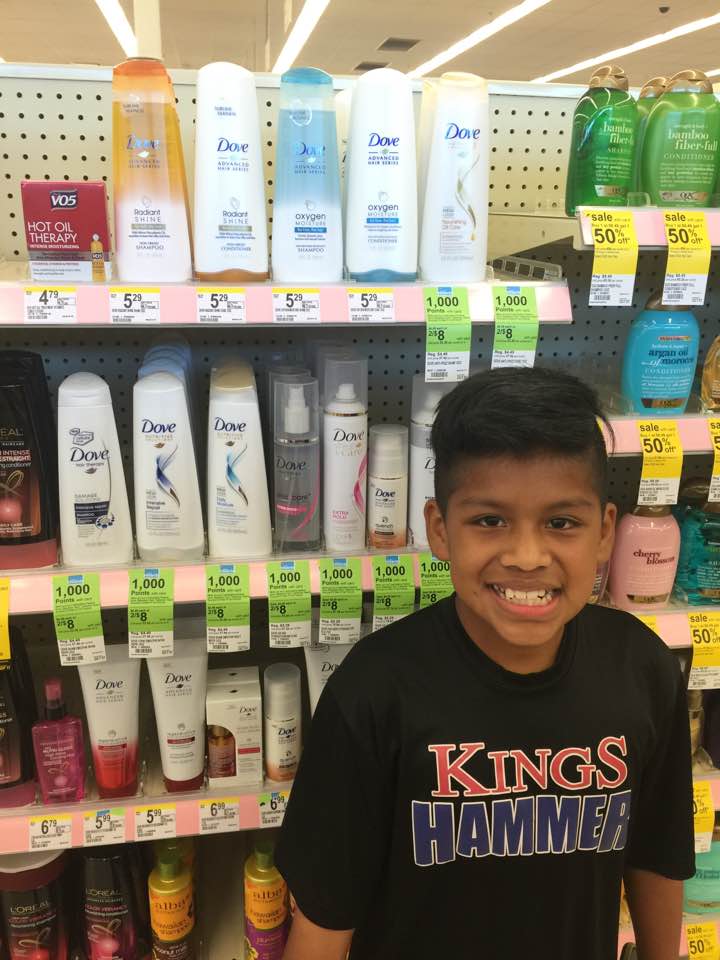 Together we can help pass along confidence to our kids and to each other! We hope you take advantage of this deal!
Disclosure: This is a sponsored post. All opinions are 100% my own.
Stockpiling Moms can be found in all your favorite places. Hop on over to Instagram and follow the fun. We love posting memes, family fun, travel, and whatever we are feeling that day. Pinterest is also an amazing place to visit Stockpiling Moms. This is where you can pin all your favorite articles from our Food, Travel & Lifestyle Blog.
Melissa is a football and soccer mom who has been married to her best friend for 24 years. She loves sharing recipes, travel reviews and tips that focus on helping busy families make memories.