Save Big Online with KashClub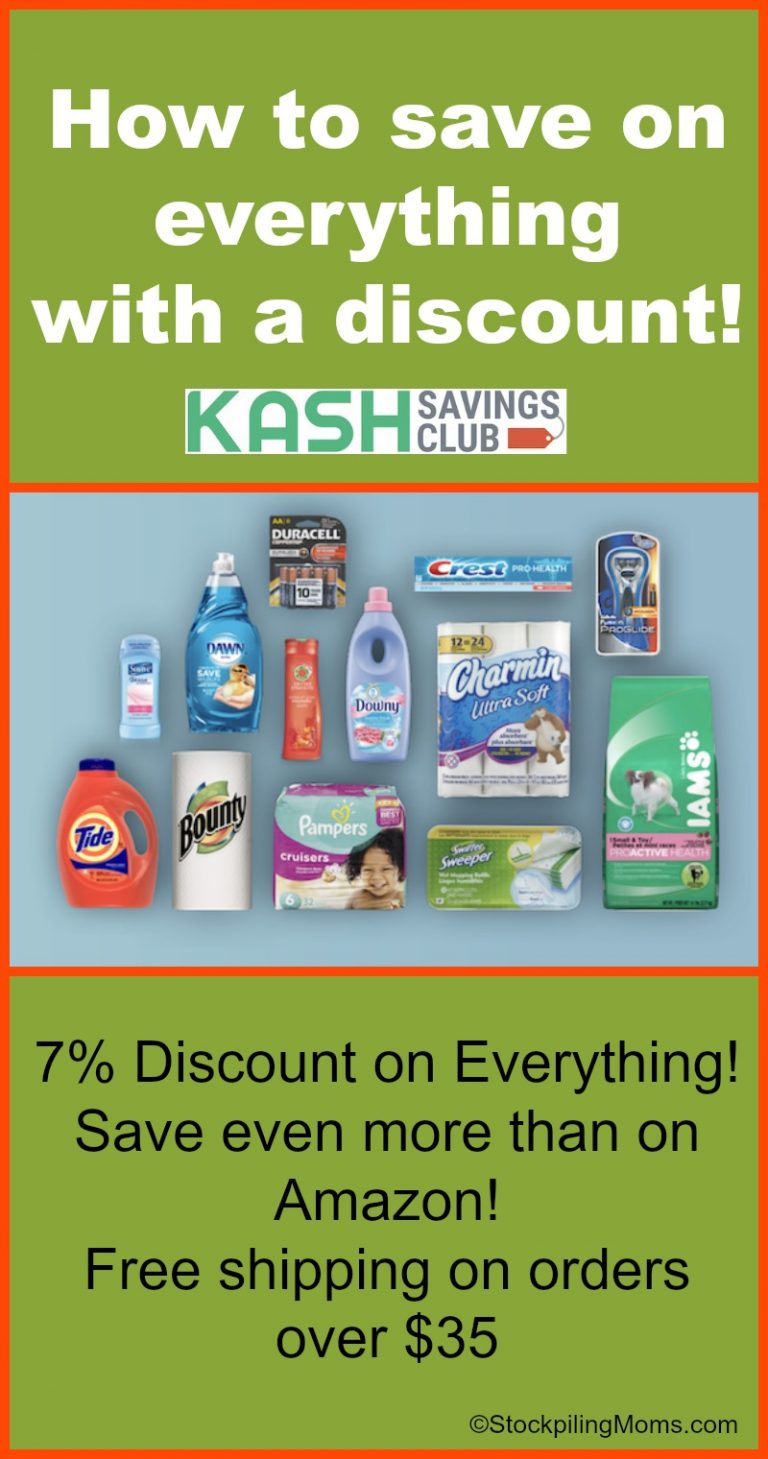 Save Big Online with KashClub. How to save on everything with a discount. If you love shopping through Amazon, you are going to love this great way to save online! There is now a website that will save you 10-80% if you avoid paying with credit cards!
We were recently introduced to KashClub and after giving it a try we thought this was something that we wanted to share with you! We actually talked to the founder of the company and asked him some questions.

Save Big Online with KashClub:
Why did you start KashClub?
Usually when I buy things in person, I ask if there is a cash discount. I don't like getting into credit card debt and usually there is a cash discount at most stores. That's because credit card companies charge store owners 4% or more. So, store owners usually dislike taking credit cards. But as I buy more and more of my stuff online, there is no equivalent to a cash discount online. That's why I started KashClub. When you buy things online with KashClub, you pay with direct debt (like writing an online check and as secure as credit cards). And because you are paying cash, you save a lot of money. At least 7% off Amazon prices.
Why is there a Membership Fee?
KashClub is a bit like Costco. There is a membership fee of $50. But our prices are anywhere from 10-80% off on everything. We have a price guarantee. If you find something on our site that is not at least 7% less than Amazon, we'll give you $100.
How does KashClub make money?
We make no money at all from what you buy. 100% of our profit comes from the membership fees. That's it.
Where will my orders come from?
Amazon. We buy from Amazon and ship to you from Amazon. We just get the best price from Amazon and never pay any with credit card fees, so we can save you at least 7% per item you buy.
How Secure is KashClub?
This secure. Seriously – check it out!
Save Big Online with KashClub
Have you ever wondered why some stores have a cash discount? Or why Costco only accepts certain credit cards? Credit card companies charge retailers a lot of money. In fact, if you Google "Credit Card Fees" you'll notice that retailers often pay 4-5% per each transaction in credit card fees. Every single time you type in your credit card online, retailers like Amazon or Walmart are paying up to 5% to the banks.
There are lots of reasons to use credit cards. For example, I pay with cards because I like collecting points. But the points I collect are nowhere near as valuable as the amount of money that retailers pay. So, I get $1 worth of points, retailers are usually paying $3 worth of fees! It was only a matter of time before someone figured out how to pay for things online and still get a cash discount. That's what KashClub.com does.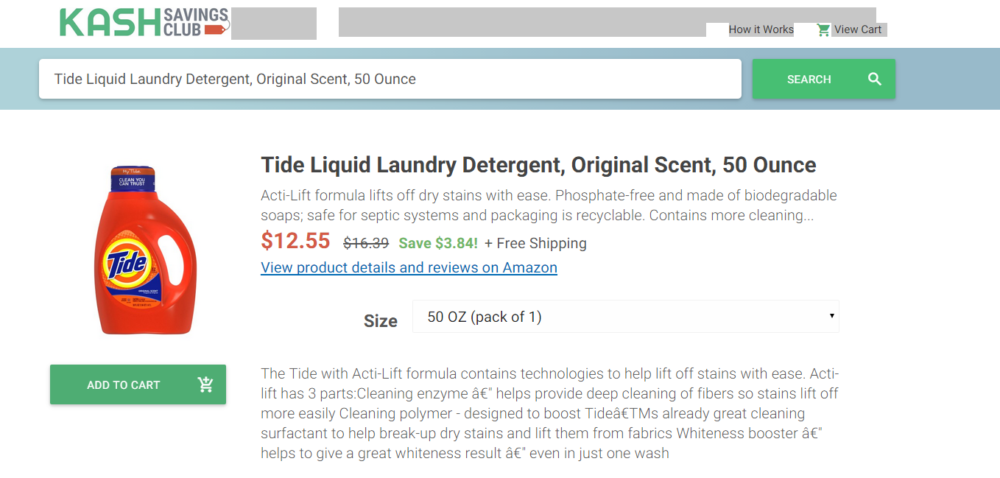 When you buy on KashClub, you won't use your credit card. You'll pay directly from your bank account using secure direct debit, a bit like writing an electronic check. You won't get any points, but you will save lots of money. KashClub works a bit like Costco. You will save anywhere from 10-80% compared to retail prices when you shop at KashClub. It is easy to use. Just search the products you need or want and then compare the pricing to Amazon or other online retailers. They have a price guarantee that makes everything they sell at least 7% less than Amazon. Everything. Best of all shipping with KashClub is always free when you spend over $35 you will get free shipping. Always. They also feature deals daily so be sure to look for those too!

There is a membership fee of $49 a year, but if you use the checkout code "Mommy" you will get the first year for free. So, what are you waiting for? This is a great time to sign up for FREE at KashClub.com and check out the deals and great ways to save on products that you are purchasing for full price!
Hop on over to
Instagram
and follow the fun! We love posting memes, family fun, travel, and whatever we are feeling that day!
Pinterest
is also an amazing place to visit Stockpiling Moms. This is where you can pin all your favorite articles from our Food, Travel & Lifestyle Blog!
Disclosure: This is sponsored post. All opinions are 100% our own.
Melissa is a football and soccer mom who has been married to her best friend for 24 years. She loves sharing recipes, travel reviews and tips that focus on helping busy families make memories.