Deodorant Made Simple at CVS – Are All Deodorants Equal?
Disclosure: This is a sponsored post on behalf of Mirum. All opinions are 100% my own.
Deodorant may not be something that we think about on a daily basis…that is, unless it fails you. Have you ever had a moment when that happened? I personally have and as a result I always use a deodorant brand that I can truly depend on. That last thing you want when you are already under pressure is to realize that YOU are becoming the "stinky" or "sweaty" center of attention. Maybe it is a big moment in your life, like a big job interview, a big race that you have been training for or a fancy formal affair. Be sure to understand the deodorant options and choose one that is perfect for the occasion! Plus right now is a great time to save big on deodorant at CVS!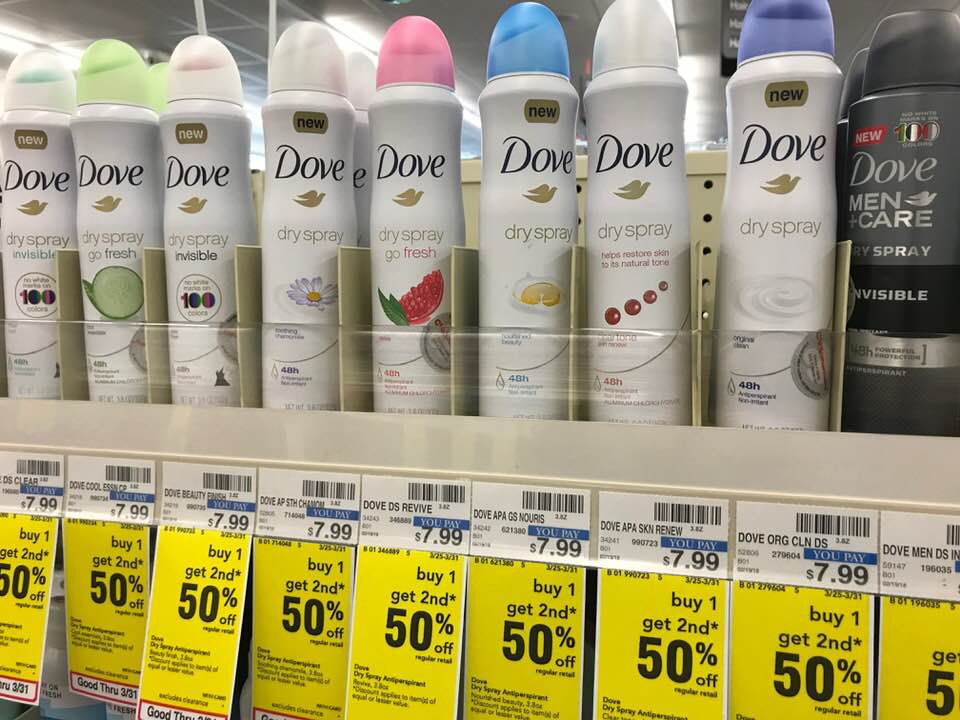 I can recall once that I used an off brand and it really failed me. I was teaching a class in front of over 500+ people when I realized that I had two big wet spots under my arms! It was so embarrassed. I sure did learn my lesson! Now, I am sure to be sure to use a type of deodorant that I am sure will work for the situation.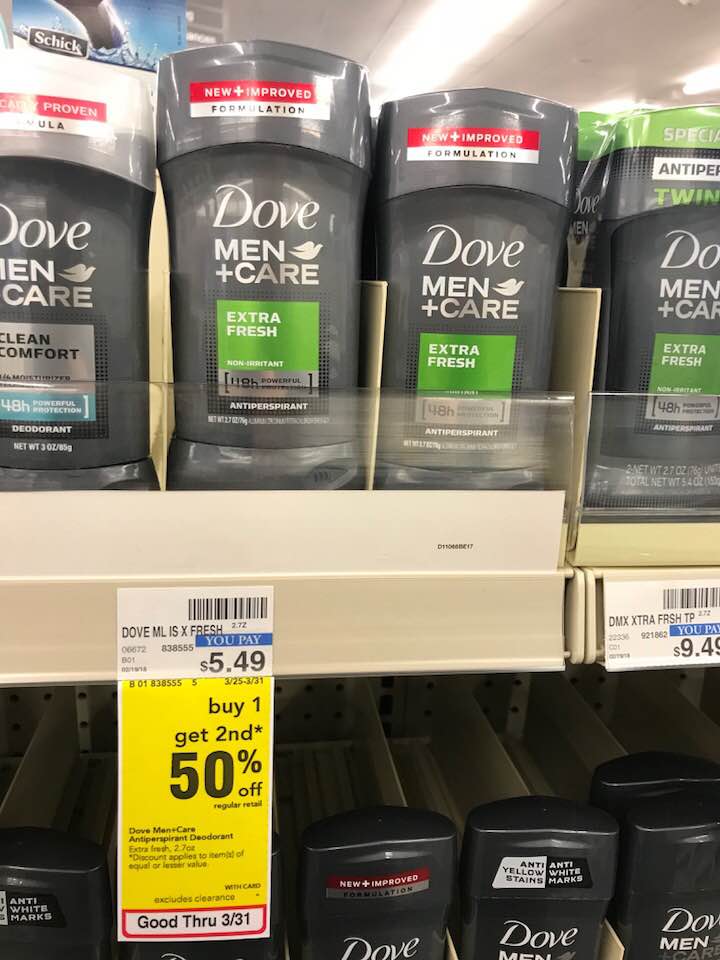 Not sure which one is right for you? I often times find I need several to use depending on the occasion.
One of my favorites is DRY SPRAY DEODORANT. This is a great product to use to help keep you dry but it also protects against white marks and yellow stains. It keeps you (and your shirts) feeling fresh all day long! I use this when I am wearing a white or black top and when I wear my dresses. My top choice is Dove Invisible Sheer Cool Dry Spray (for women) and AXE Gold Original Dry Spray (for men). It actually delivers 48-hour protection so it is perfect for special occasions like weddings and prom!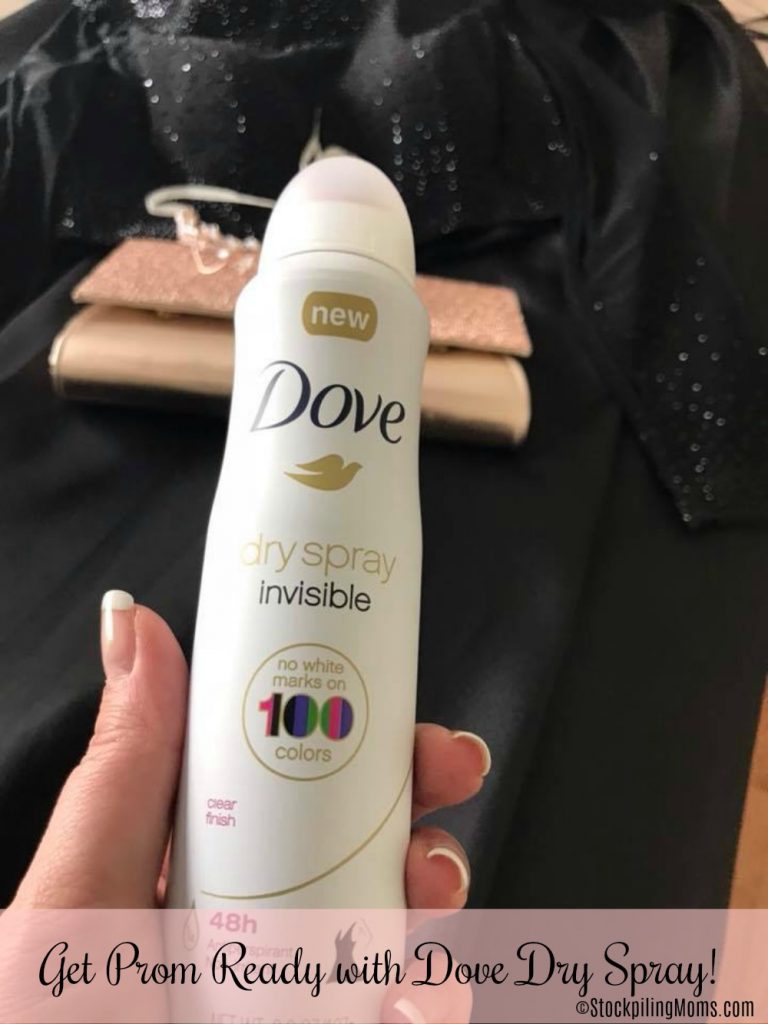 My husband uses CLINICAL DEODORANT. There is no two ways about it. My hubby sweats! He most often carries a "sweat towel" with him in the summer because he sweats so much. However he never has any odor and less wetness when he uses Dove Men+Care Clean Comfort Clinical Antiperspirant Deodorant. He is a big fan because it gives him so much protection against odor and wetness. Also available is Degree® Women 5-in-1 Clinical Antiperspirant Deodorant.
Another choice is ANTIPERSPIRANT. Enjoy bursts of freshness throughout the day with Degree Cool Rush men's antiperspirant. Stick deodorant goes on instantly dry for advanced protection. My husband has been using this in the winter he he doesn't need to use the Clinical Deodorant. Another great choice is the Dove Men+Care Extra Fresh Antiperspirant Deodorant. Both of these offer 48-hour sweat protection with an invigorating, refreshing scent. This stick deodorant goes on instantly dry too which my husband is a fan of.
Finally there is traditional DEODORANT. You may want to give AXE Phoenix Deodorant a try. It is an easy-to-apply deodorant stick with a classic, fruity fragrance. A herbal blend of lavender, geranium and citrus. It goes on smoothly and provides all day freshness and odor protection. Apply and then wait a minute to get dressed and go.
Now that you understand the differences in deodorants right now is a great time to save on Unilever deodorant at CVS. You can Buy 1, Get 1 50% OFF WITH CARD Select AXE, Dove and Degree® Deodorant products from 3/25 – 3/31. With prom season around the corner this is a great time to stock up for your teen! You could create a Prom Survival Kit with some snacks, gum, deodorant, and other goodies!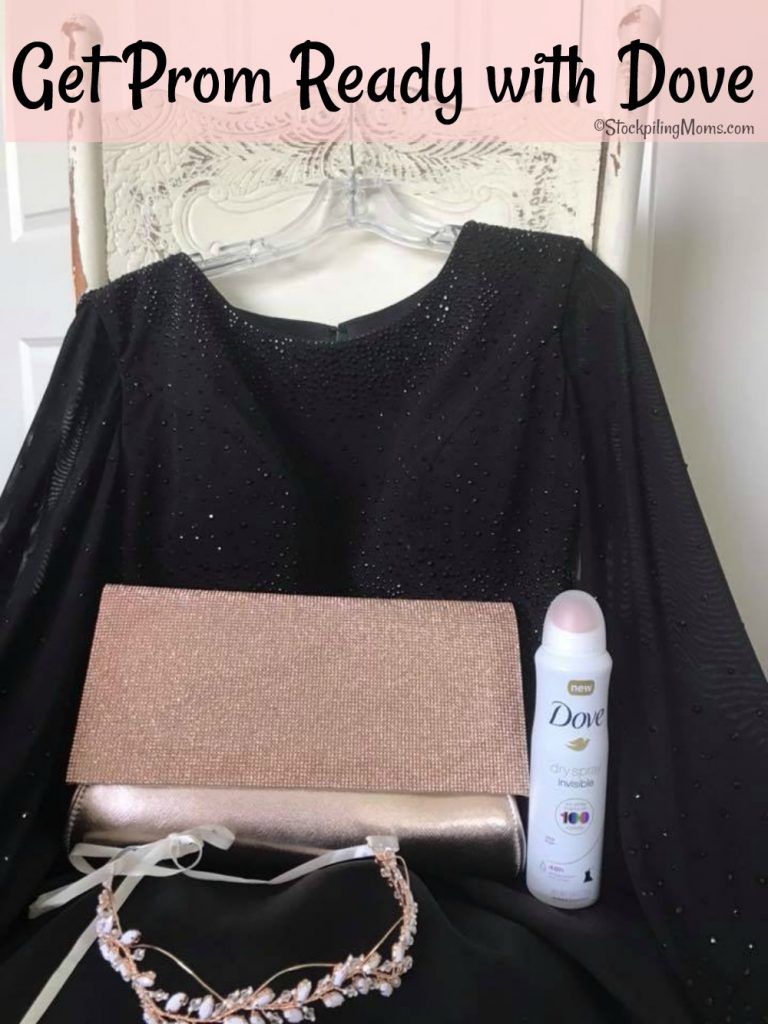 Another great offer that will be available from 4/22 – 4/28 at CVS allows you to earn $2 ExtraBucks® Rewards when you buy any TWO (2) AXE, Dove or Degree® Deodorant products. Buy 1, Get 1 50% OFF WITH CARD Select AXE, Dove and Degree® Deodorant products. Don't miss on on these great opportunities to stock up and save!
Disclosure: This is a sponsored post on behalf of Mirum. All opinions are 100% my own.
Melissa is a football and soccer mom who has been married to her best friend for 24 years. She loves sharing recipes, travel reviews and tips that focus on helping busy families make memories.