Hassle Free Easter with HoneyBaked Ham
Enjoy a Hassle-Free Easter with Honey Baked Ham. Do you stress out when it comes to preparing a meal for Easter dinner? I like to keep it simple and enjoy the reason for the season and time with family instead of stressing out and spending the weekend in the kitchen.
You can create the perfect Easter meal and let HoneyBaked help you make it easy. Why spend all day in the kitchen when you could be spending more time with your loved ones? I like to use HoneyBaked Ham as the focal point of my meal and then supplement with a few recipes that I can make in advance.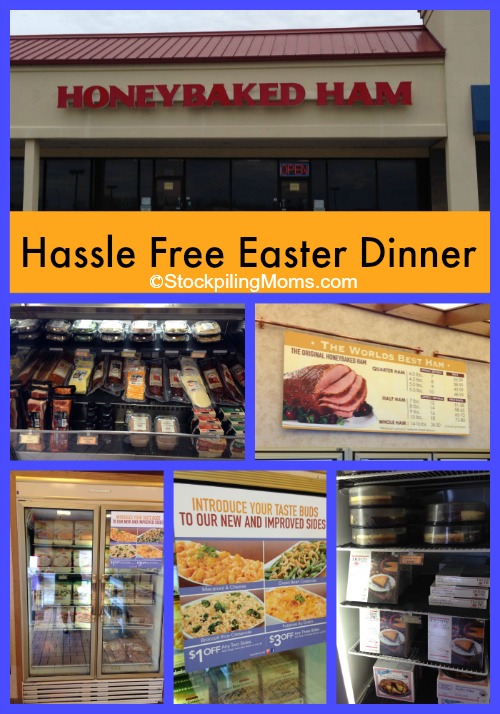 When it comes to the holidays, we LOVE serving HoneyBaked Ham. It is my sons FAVORITE, and he looks forward to it! HoneyBaked Ham is slow-roasted and smoked, and every Ham is glazed by hand with the signature, sweet, crunchy glaze that everyone loves. This is our favorite part! We are always competing with the ham from the previous year for the best crunch! It is also gluten free.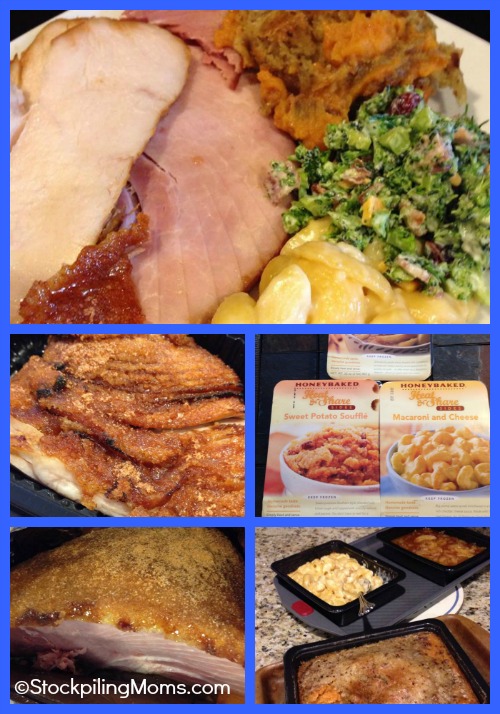 Did you know they also sell the most amazing and tender Turkey Breast, coated with the same sweet, crunchy glaze as HoneyBaked signature Ham? This was our first time to try it and it is so moist! You can serve it on its own or with the Ham. In addition to meat, they have a variety of delicious Heat & Share Sides, Desserts and even Honey-Spice Bacon. HoneyBaked helps create a delicious Easter brunch or dinner, that's easy on you. So, while you're making memories with your loved ones, you can trust HoneyBaked Ham to help you provide a delicious meal that everyone will love. HoneyBaked Ham is an Easter Tradition at our house.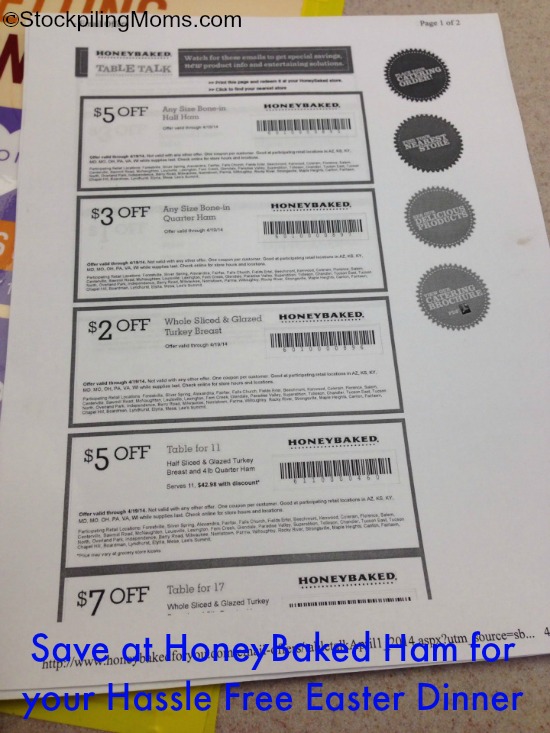 We picked up our HoneyBaked products from the Florence, KY location. The manager Greg was so helpful in helping me with my selections and serving sizes. Of course, I used HoneyBaked Ham Coupons for my purchase! They have a variety of coupons available.
The coupons included:
$5 off Any Size Half/Whole Ham
$3 off Any Size Quarter Ham
$2 off Sliced and Glazed Whole Turkey
$1 off Any 2 Frozen Sides
$3 off 3 Frozen Sides
Participating Retail Locations: Forestville, Silver Spring, Alexandria, Fairfax, Falls Church, Fields Ertel, Beechmont, Kenwood, Colerain, Florence, Salem, Centerville, Sawmill Road, McNaughten, Louisville, Lexington, Fern Creek, Glendale, Paradise Valley, Superstition, Tolleson, Chandler, Tucson East, Tucson North, Overland Park, Independence, Barry Road, Norristown, Parma, Willoughby, Rocky River, Strongsville, Maple Heights, Canton, Fairlawn, Chapel Hill and Boardman.
Our favorite HoneyBaked Menu Items include:
HoneyBaked Ham
HoneyBaked Turkey
Sweet Potato Souffle
Macaroni and Cheese
Cinnamon Apples – we served this with vanilla ice cream as our dessert
Loaded Mashed Potatoes
The Cheesecake Sampler
They also have some amazing fresh salads and even sell rolls and bread! It is a one stop shop for a hassle-free Easter dinner giving you more time to spend the holiday with your loved ones. Consider making this a HoneyBaked Easter! Best of all there was NO dishes to wash! My husband said this was the best meal he has had since Thanksgiving Day 🙂
You can make your own Homemade Honey Baked Ham with this recipe.
Disclosure: This is a sponsored post, and all opinions are 100% my own. We have been fans of HoneyBaked Ham for years (long before the blog).
Easter Recipes
Easter Sweet n' Salty Munchies
Easter Peeps Cake (Favorite at our house!)
Colored Deviled Eggs (Most Popular!)
Melissa is a football and soccer mom who has been married to her best friend for 24 years. She loves sharing recipes, travel reviews and tips that focus on helping busy families make memories.