Alpo Prime Cuts Review & Instagram Contest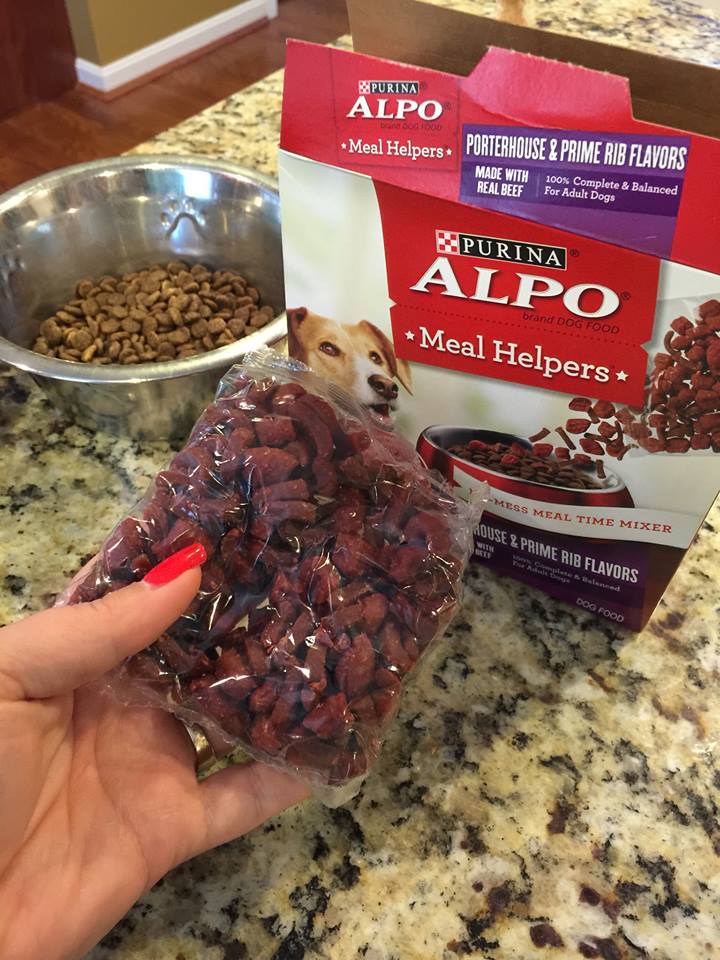 Check out the Alpo Prime Cuts Review & Instagram Contest. When Purina invited us to check out the new Alpo Meal Helpers which are available at Dollar General we couldn't resist. When it comes to mealtime my dog loves his food. In fact, we often joke that he has a mealtime clock and knows when it is nearing time.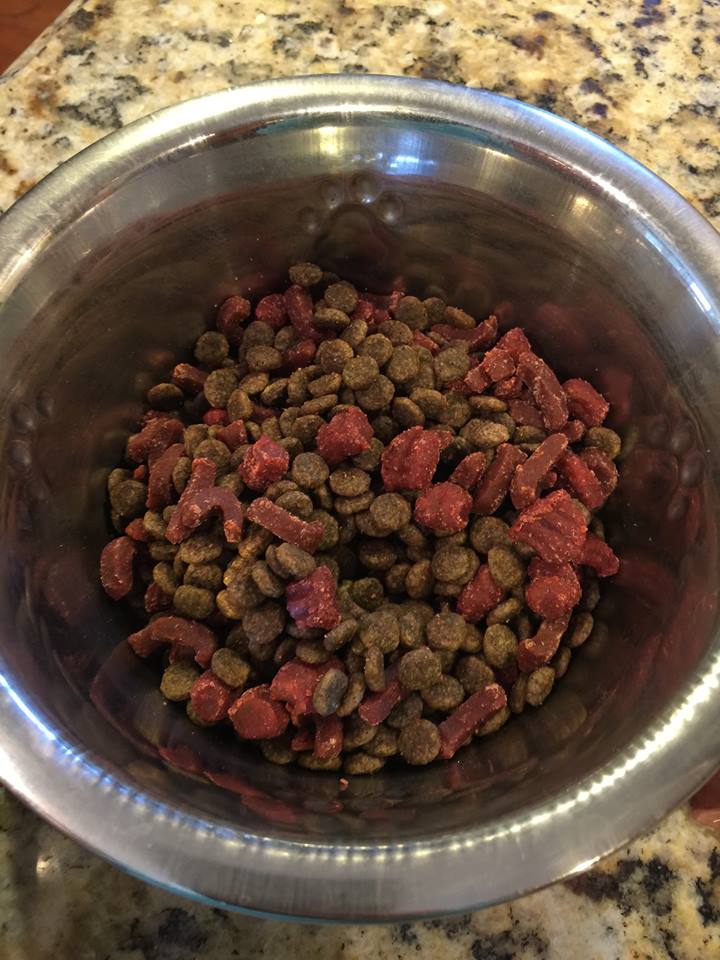 Alpo Prime Cuts Review & Instagram Contest:
Smokey really enjoyed giving the Alpo Prime Cuts a try at dinner time. This product adds taste and excitement to a dog's dry food, but it is less messy and offers more convenience than wet. That is a win/win for me!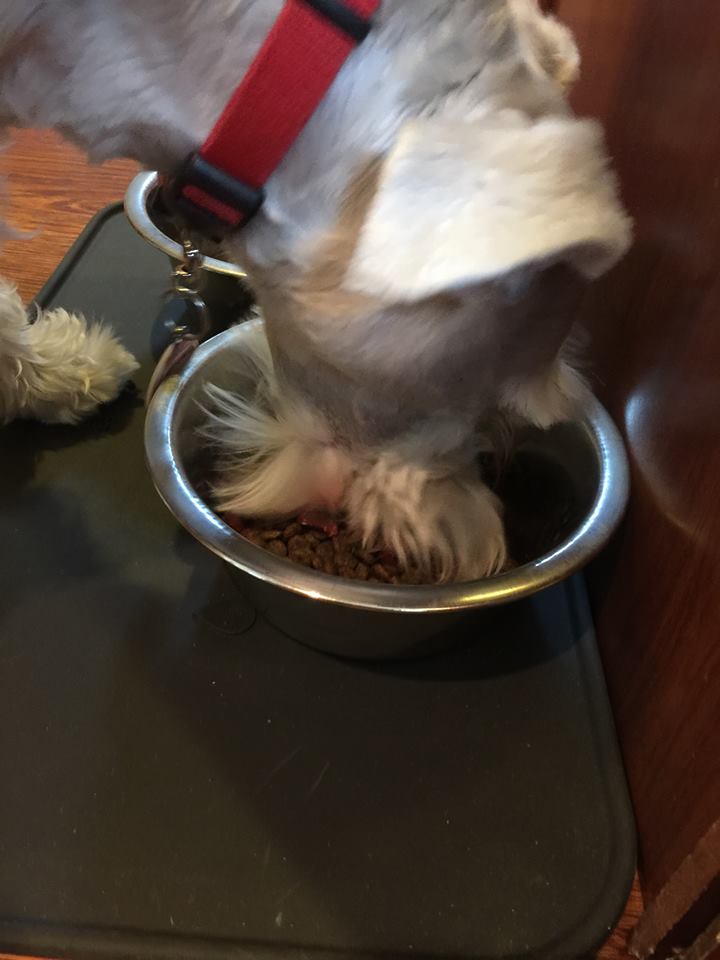 He tried the Porterhouse & Prime Rib Flavors that is made with real beef. It's a no mess mealtime mixer- just mix in with your dog dry food! Each serving is in a convenient 4oz pouch with four pouches to a box. One pouch is suggested with dry dog food for a 35-pound dog so I split the pouch in half. As you can see Smokey loved it as he licked his bowl clean!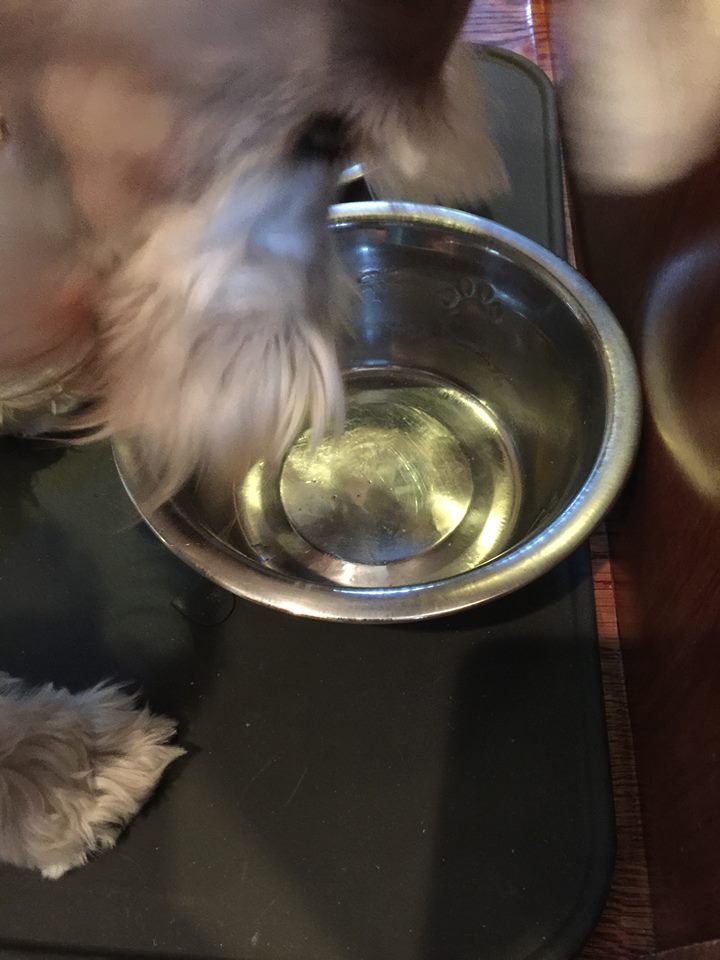 The Purina Alpo Meal Helpers are available at Dollar General as well as other Alpo products. Did you know that Dollar General carries pet supplies and dog food? It is a great place to shop for your pets! I encourage you to have your dog try Alpo Prime Cuts and share a photo of that experience too! Be sure to visit Dollar General for your dog's Alpo product needs!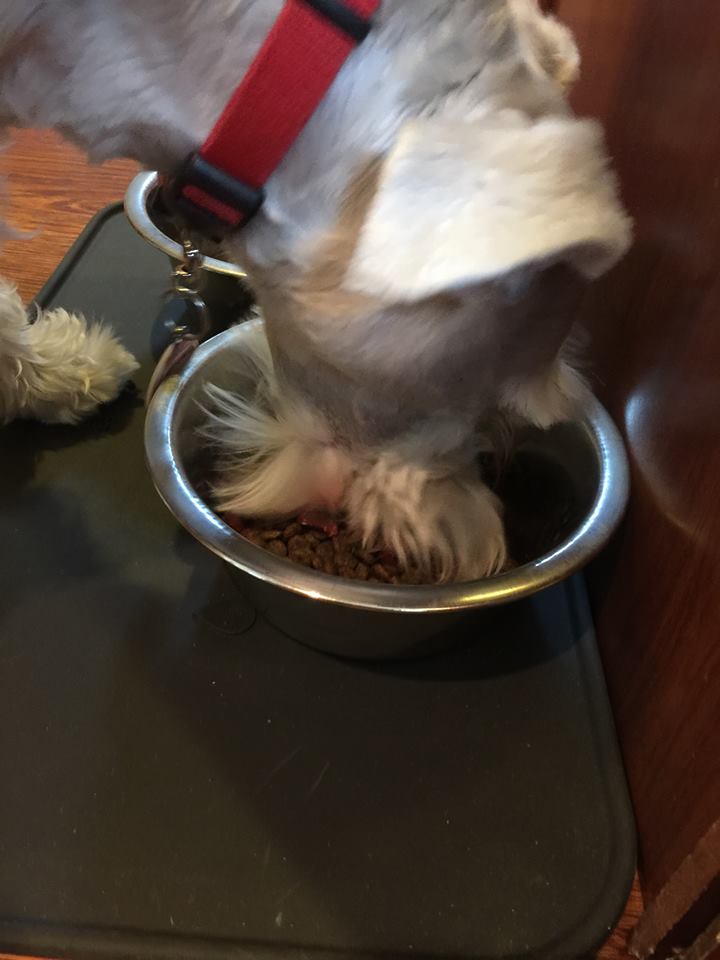 Share a photo on Instagram of your dog enjoying the new Alpo Prime Cuts using the #alpomealhelpers and challenge/tag your friends to submit one as well! The photo with the most shares will win an Alpo prize pack with a coupon for a free Alpo Meal Helper and Alpo biscuits plus a $100 Dollar General gift card.
Be sure to visit the Dollar General Alpo Products online so that you can learn more!
Melissa is a football and soccer mom who has been married to her best friend for 24 years. She loves sharing recipes, travel reviews and tips that focus on helping busy families make memories.