H&R Block Online Saves Time and Money
H&R Block Online Saves Time and Money. If you are looking for a way to save money on your taxes this year, we have a great suggestion for you. H&R Block online is a great resource if you are looking for ways to make the most of your money and time this year. It is easy and stress free to file. We love this cost-effective way to file your taxes as you make the switch to H&R Block Online as a solution to manage your own taxes this season. It is literally as easy as 2 clicks.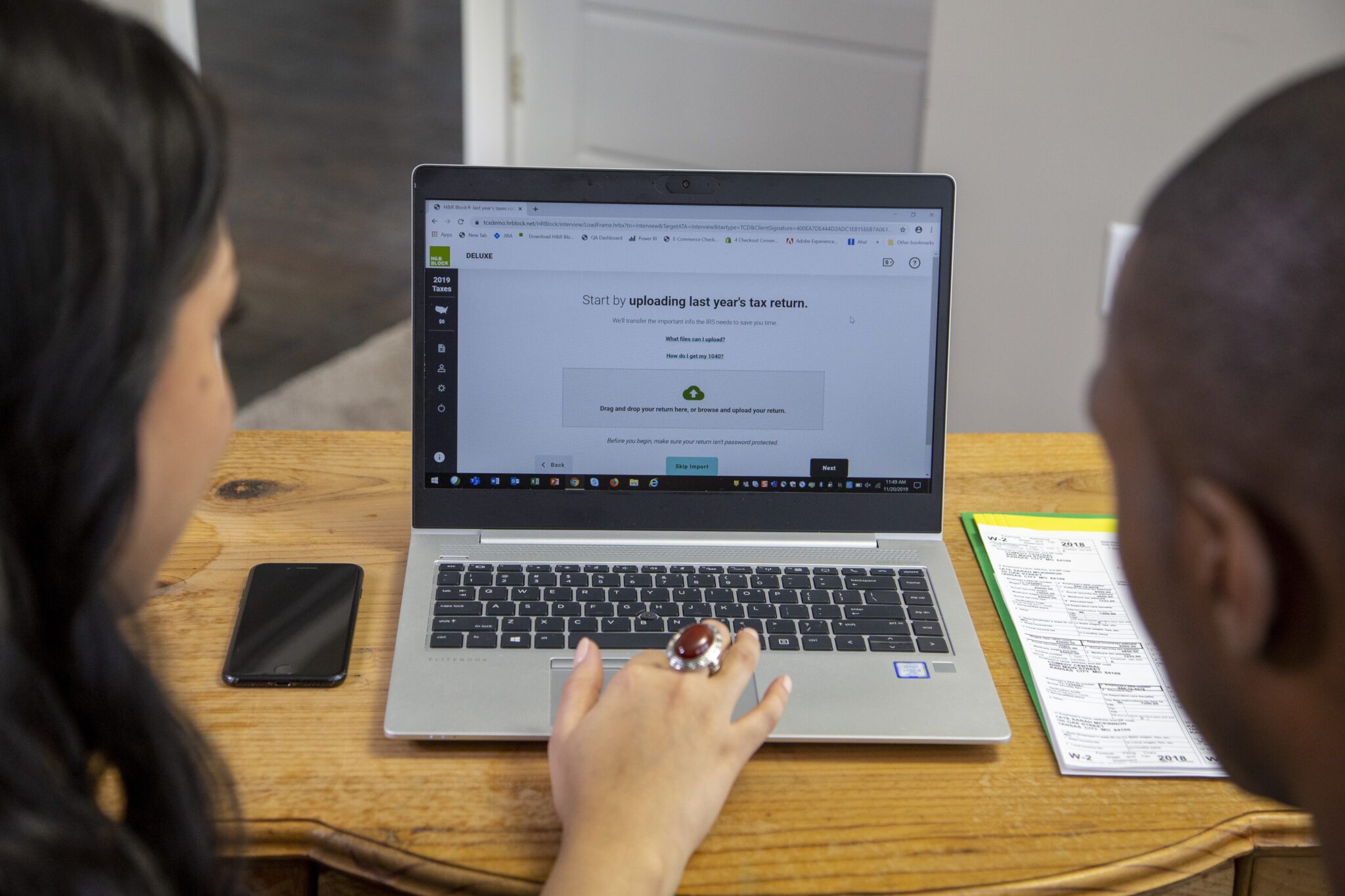 H&R Block Online Saves Time and Money
Affordability is on everyone's mind due to the Pandemic that we are in. H&R Block recently revealed that 94% of DIY taxpayers want to save more money in 2020 than they did in 2019. Ninety-nine percent of DIYers that previously used TurboTax also said that they would want an extra $10 in their pocket or bank account. Did you know that H&R Block Online is always at least $10 less than TurboTax and there is a free version available?
Right now, you can save 25% off all the H&R Block Online Solutions using this link.
If you have never used H&R Block now is a great time to consider switching. You can do this without leaving your home! Best of all it is easy to switch to H&R Block Online in as few as two clicks! All you do is "drop and drag" with an easy feature to import your last years' tax return (no matter who prepared it) by simply clicking on the file on your computer. Drag and drop it into the appropriate screen. It literally took us seconds!
H&R Block Free Online is available and designed for people with less complex filing situations. It is great for those who have W-2 income, kids and rent, as well as students and first-time filers. If you are looking to file for free give this a try. More people can file for free with H&R Block vs. Turbo Tax, including parents and students. The filing cost is $0 for both federal and state filing.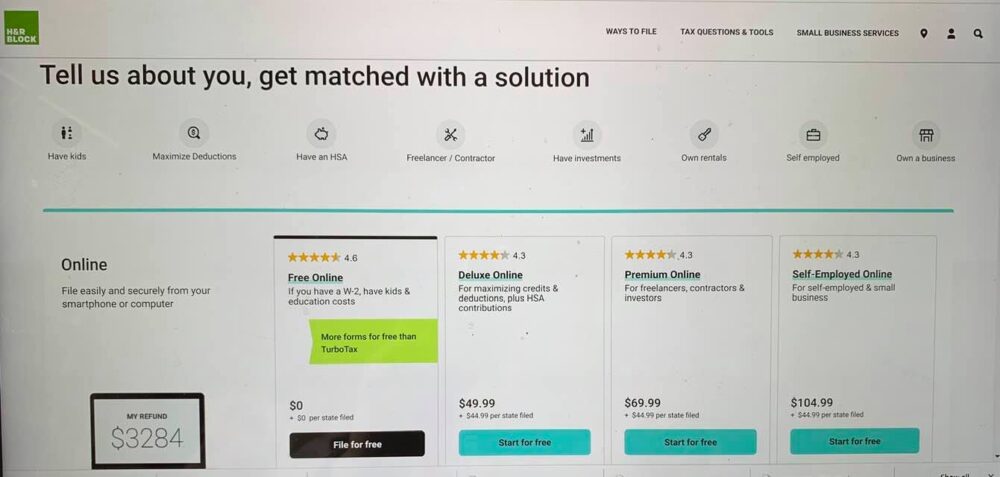 Another great option is H&R Block Deluxe Online. This is designed for homeowners, people who've made charitable donations and those with Health Saving Accounts (HASs). It includes six years' access to tax returns, Deduction Pro to optimize deductions, and chat support for technical questions.
Next there is H&R Block Premium Online. It is designed for freelancers, contractors, investors and rental property owners. It includes everything that Deluxe features as well as the ability to import expenses from popular expense-tracking apps, and cost basis calculation using their advanced filing calculators to help determine the cost of basis of your home sale, dividend and gift and inheritance assets.
Finally, there is the H&R Block Self Employed Online. This is what we used to file. This is designed for self-employed individuals and small business owners with a home office and/or employee. It includes all Premium features as well as an improved guided Schedule C interview to ensure a better experience for complex clients. It took my husband less time that it has in years past with no issues at all. He is a new fan!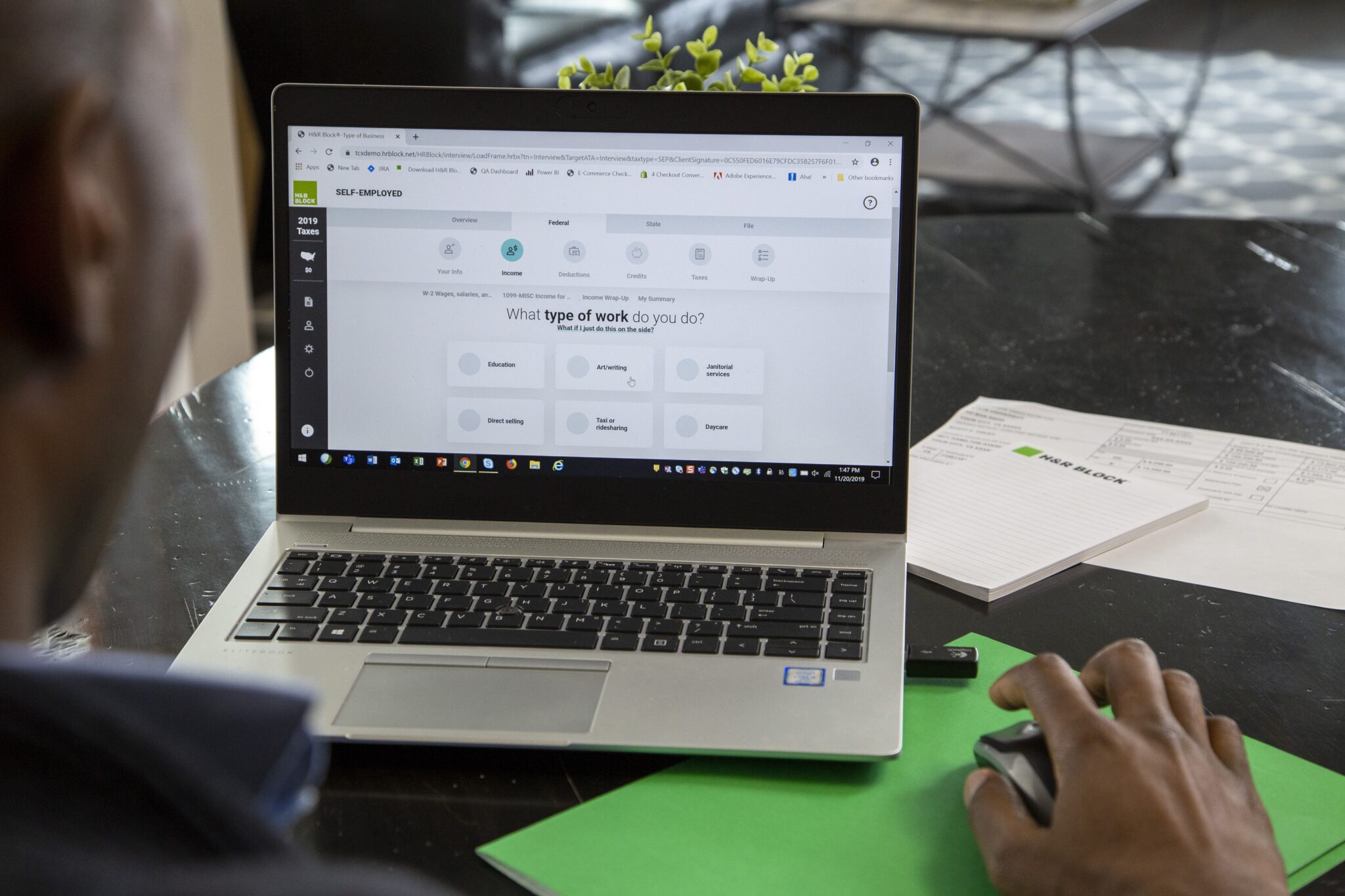 Need extra help filing? No worries. You can use H&R Block Online Assist. It provides a little extra help to those who need it. H&R Block Online Assist offers on-demand access to highly trained tax experts at H&R Block available to provide the level of help DIY filers need. It offers unlimited, on-demand chat sessions with a trained tax expert, IRS enrolled agent or CPA.
What we love most is that there are no surprises You will have no unwelcome surprises about price, process or IRS audits. You will always know your price upfront and if that price changes for any reason as you prepare your taxes, H&R Block will notify you. They also provide real-time insights into increases or decreases to your tax refunds as you go. No surprises at the end! LOVE that!
It is a great time to go ahead and file if you can. Getting your refund now could be beneficial to you. As you know they have extended the tax deadline to July 15, 2020 but there is no reason to wait if you are expecting a refund. Switch to the H&R Block Online product that is right for you today. It is a great way to save both time and money and best of all it can all be done online while you are practicing social distancing.
Disclosure: This is a sponsored post on behalf of H&R Block. All opinions are 100% our own.
Melissa is a football and soccer mom who has been married to her best friend for 24 years. She loves sharing recipes, travel reviews and tips that focus on helping busy families make memories.