Store Brand Infant Formula – A Great Way To Save Money for Baby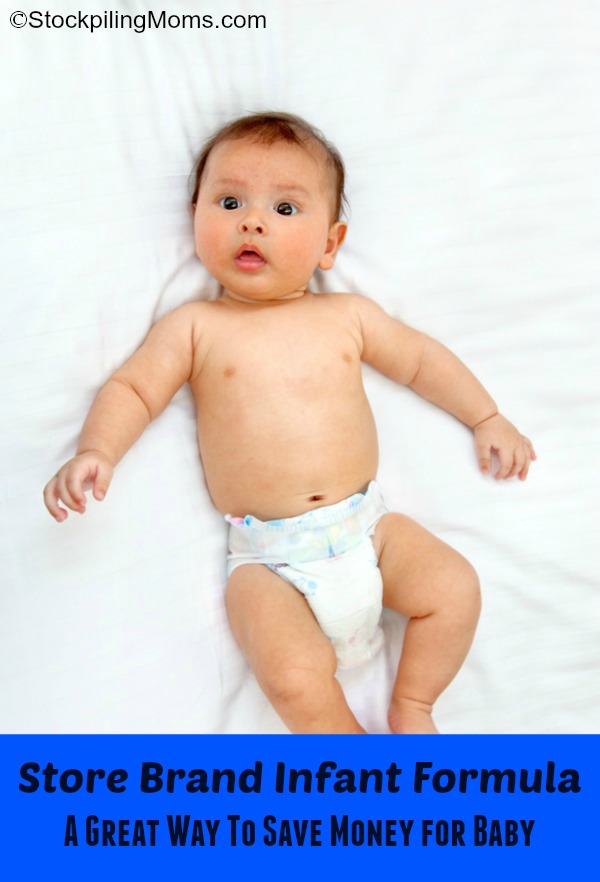 Store Brand Infant Formula – A Great Way to Save Money for Baby. We are so excited to announce a new partnership with Perrigo Nutritional's, a leading global healthcare supplier and manufacturer of infant formula and nutritional products.
Store Brand Infant Formula:
Perrigo Nutritional's is the largest supplier of Store Brand Infant Formula and nutrition products in the world. With its Vermont-based facility, Perrigo is one of only four companies recognized by the U.S. Food and Drug Administration (FDA) for meeting the strict FDA requirements for safety, nutrition and quality for infant formula-manufacturing in the United States. We have some informative articles coming soon that are going to be very beneficial if you are expecting a baby or know someone who is.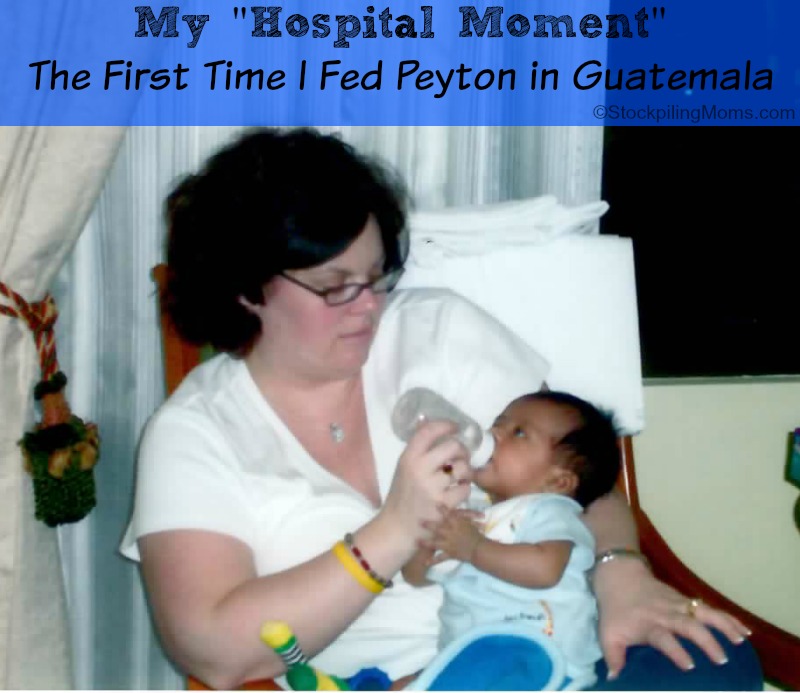 Ten years ago, when Peyton came home from Guatemala, he was fed a well-known, nationally advertised "name brand" infant formula. My former students called this photo my "hospital moment" and I couldn't agree more. There is nothing more precious than the first moment you hold your baby and feed him. Peyton was 3 months old, and we were at the Marriott in Guatemala City, but this is my hospital moment.
When we went to his first doctor appointment, we were handed a different "name brand" canister of infant formula. We asked our pediatrician if one formula brand was better than the other, and he explained to us that no, all formula brands meet the same FDA standards. Choosing an infant formula is a personal preference. All infant formulas sold in the United States provide complete nutrition for a baby's first year.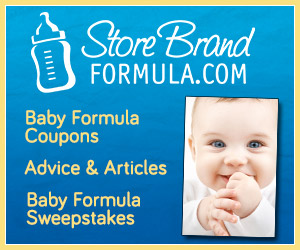 We decided to do some of our own infant formula price and ingredient comparison.
Comparing Infant Formula
My husband went to the store to purchase the new formula instead of sticking to the brand we were using. He inspected the labels and found the Store Brand Formula had the exact same ingredient list as the advertised brand we received from our pediatrician. As you know, we are huge Sam's Club shoppers. My husband called me from Sam's and said, "The Sam's Club Member's Mark Store Brand Formula has the same exact ingredients and costs $10 per container less than the name brand. Plus, the store brand is 14 oz. larger in size!" I will never forget that day. I thought, well he is used to the brand he has been using BUT with the savings of $10 per container, plus in a larger size, that really adds up! So, we made the switch to the store brand and never looked back. It was a huge way for us to save on baby expenses. My husband figured out that decision saved us hundreds of dollars.
Perrigo recently conducted a new nationwide survey of more than 250 pediatricians and found that almost all pediatricians (97%) say feeding is one of the top three categories new moms and dads ask about. As a new mom, it is often easy to become concerned, especially when considering infant feeding options. Combine that with sleep deprivation and a crying baby, and you can easily become freaked out and stressed out.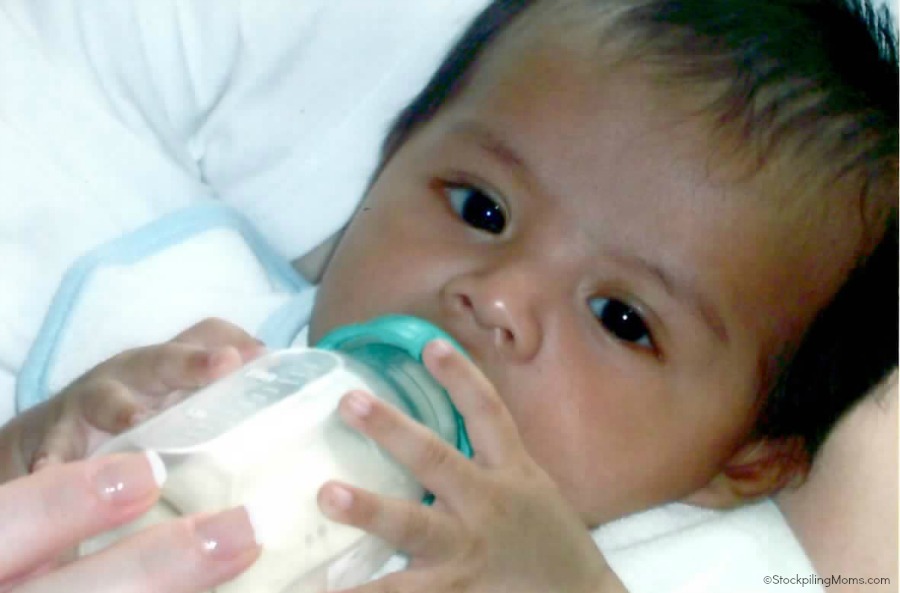 What Concerns a New Mom?
Infant Feeding
Almost all pediatricians (97%) say feeding is one of the top three categories new moms ask about.
More than half of pediatricians (52%) say that feeding is the number one category new moms and dads ask about.

43 percent of pediatricians say pooping is the second most asked about topic.
41 percent of pediatricians say sleeping is the third most asked about topic.

The majority of pediatricians (64%) say the most common feeding question is: "How do I know if my baby is getting enough food."
Two thirds (66%) of pediatricians say one of the top three feeding questions they answer is: "What formula do you recommend?"
More than two thirds (69%) of pediatricians say one of the top three question new moms ask is: "Is supplementing breast milk with formula, ok?"
What about dads? Almost half (47%) of pediatricians say new dads are just as or even more inquisitive than moms!
What Pediatricians Have to Say
Infant Formula & Nutritional Equality
An overwhelming majority of pediatricians (71%) say all infant formulas, including Store Brand Formulas, are basically the same and brands don't matter.
Almost two thirds (60%) of pediatricians say they are not recommending a specific formula when they give their patients samples. The majority (68%) give free formula samples because they believe their patients value them.
More than a quarter of pediatricians (26%) don't have a reason for recommending a specific formula brand.
High Quality Nutrition and Savings with Store Brand Formula
Win Free Formula and Download Formula Coupons
Many parents are not aware that they can save up to 50% on infant formula by choosing a store brand over a national brand. We had no idea until we took the time to research it ourselves. Best of all, Store Brand Formula is nutritionally comparable to the national brands, yet typically cost up to half the price and can save you approximately $600 a year. That is a huge savings and you are still providing high quality infant formula for a fraction of the price. Be sure to shop and compare if you are expecting a baby or know someone who is. The Store Brand Formula website also offers free formula sweepstakes and downloadable baby formula coupons redeemable at participating retailers across the country: http://www.storebrandformula.com/baby-formula-coupons.aspx
Disclosure: This is a sponsored post on behalf of Perrigo; however all opinions are 100% our own.
Melissa is a football and soccer mom who has been married to her best friend for 24 years. She loves sharing recipes, travel reviews and tips that focus on helping busy families make memories.