Frugal Weight Loss Challenge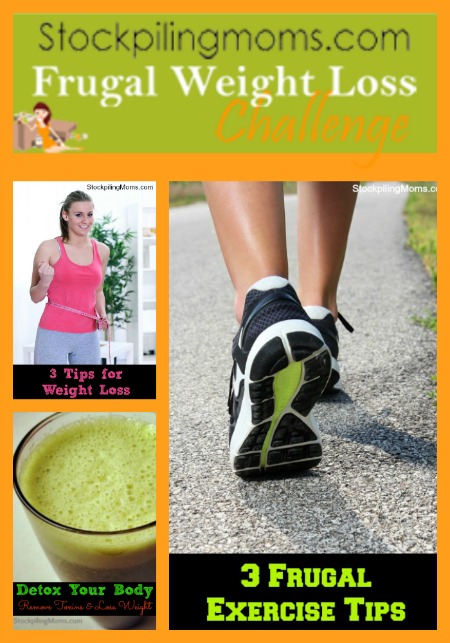 Frugal Weight Loss Challenge. Shelley and I have decided to make some major lifestyle changes and we are ready to lose some weight and get more physically fit. We would like to welcome you to join us in our journey to Frugal Weight Loss! This is going to be a new weekly feature that hopefully we can all hold each other accountable! In addition, we are going to share with you some recipes, tips, and support each other on the journey.
Frugal Weight Loss Challenge:
This is going to be a 6-week challenge. Hopefully at the end of the 6 weeks we will all be weighing less, feeling better and be more active and we will be motivated to start a new challenge. If you would like to participate in the challenge, make a comment here with your goal for the 6-week challenge and forms of exercise you are going to do.
We challenge you to:
1. Give up ALL soft drinks, tea, coffee and fruit juices (if you chose to do unsweetened black coffee or tea that is your choice).
2. Drink .5 ounces of water per pound of your actual body weight a day.
3. Avoid all fried food and fast food.
4. Get active – start exercising 3-5 times a week for at least 30 minutes a day (the more the better).
5. Set a weight loss goal for the 6-week weight loss challenge and reward yourself when you meet your goal.
Disclaimer: I am not a health care professional, and I am not providing medical advice. Always consult with a medical professional before you change your diet or implement a weight loss strategy.
Other Posts You May Enjoy:
Melissa is a football and soccer mom who has been married to her best friend for 24 years. She loves sharing recipes, travel reviews and tips that focus on helping busy families make memories.