Cleaning Benefits of Essential Oils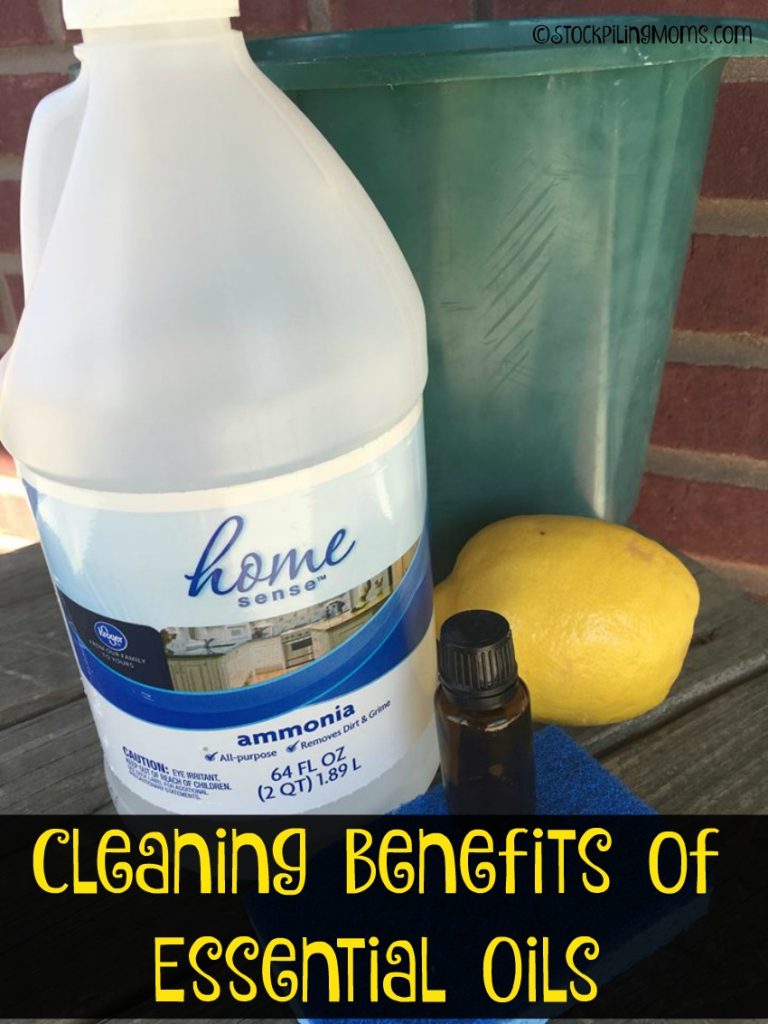 I am in love with the cleaning benefits of essential oils. Essential Oils not only smell great they also offer natural healing, anti-fungal and antibacterial properties. They are an investment however a little goes a long way. In fact, when you break down the price by use, they actually cost only pennies. They are a less expensive and all-natural way to clean and by removing the toxins and chemicals from your home everyone will benefit. They are also non-toxic and chemical free ways to clean your home.
Cleaning Benefits of Essential Oils:
Grapefruit Oil: Is an antibacterial disinfectant on its own. When paired with vinegar it forms a powerful all-purpose spray.
Lavender Oil: A well known insect repellent. It is also known to help with skin conditions. It is also aids in relaxation and with sleeping. It is nice addition to laundry also.
Lemon Oil: It conditions wood and help shine. It also kills bacteria and is a mild astringent. An addition of a few drops to furniture and soap recipes is a great addition.
Tee Tree Oil: Is a powerful fungicide. It also helps kill and remove mold and mildew.
Thyme Oil: Is an antiseptic. It is a nice addition to kitchen and bathroom cleansers.
Disclosure: We are NOT providing medical advice. Always consult your physician for medical treatment. The advice shared in this page has not been evaluated by the FDA. The products and methods recommended are not intended to diagnose, treat, cure or prevent any illness or disease, nor is it intended to replace proper medical help.
Essential Oils:
Uses and Benefits of Lemongrass Essential Oil
Uses and Benefits of Lavender Essential Oil
Use and Benefits of Lemon Essential Oil
Uses and Benefits of Slim and Sassy Essential Oil
How to remove sour smell from wet clothes
34 Uses for Lemon Essential Oil
Melissa is a football and soccer mom who has been married to her best friend for 24 years. She loves sharing recipes, travel reviews and tips that focus on helping busy families make memories.