How to Help Your Child Open a Bank Account
How to Help Your Child Open a Bank Account. Setting up a bank account for your children is a great way to begin teaching them to save what they earn. It's never too early to get one setup for them, helping them to begin saving for the future. Here are a number of things to be aware of when setting up your child's first bank account, so the banks don't take advantage of your child's small stash of money.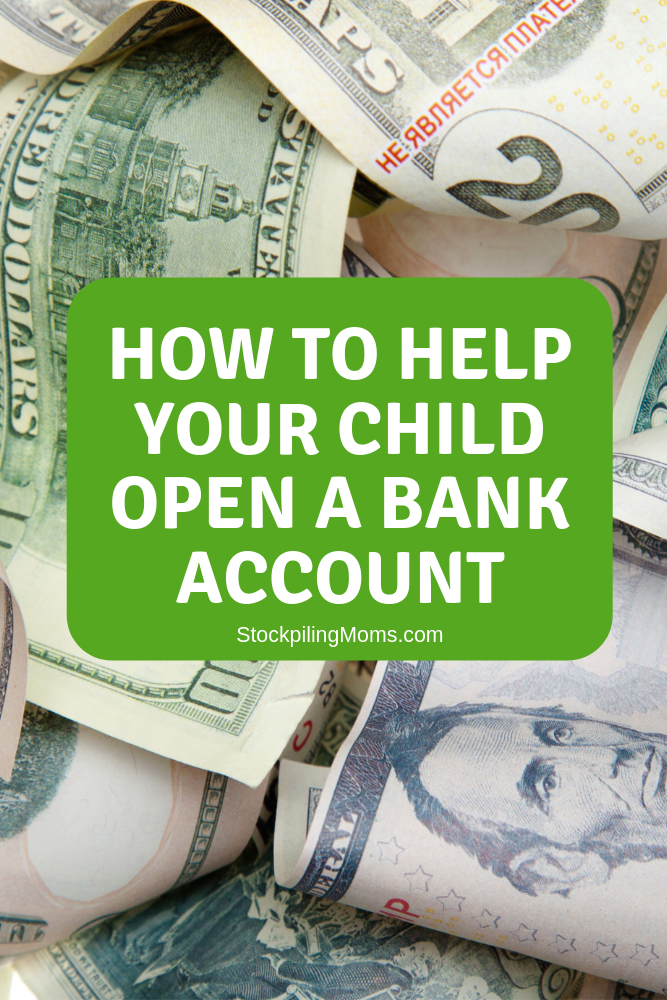 How to Help Your Child Open a Bank Account
Credit Union
vs.

National Banks

The first thing you need to decide is where you will put your child's money. Not just any bank or credit union will do. Credit unions are a non-profit organization that is looking out for you and your child's best interest. Banks typically are looking to make a profit for their corporate and not necessarily what matters to you. The nice thing about credit unions is they usually have an interest rate of around 2%, where most banks do not. Credit unions also have fewer fees and fewer minimum balances criteria than banks have.
Steer clear of monthly fees
Unless your child's name is Richie Rich, chances are he or she might not have a large amount of money to put in the bank. Find a bank or credit union where they will not be penalized for having a small chunk of change each month.
No minimum balances
Another thing to pay attention to is getting an account setup that does not require a minimum balance. Your child's account will dwindle very quickly if there is a minimum balance stipulation.
Look for a good interest rate
While your child will not make a fortune off of an interest rate in a bank or credit union, something is better than nothing. Show your child their financial statement each month, so they can see the money being placed in their account that they didn't add themselves.
Proper Documentation
When you go to get your child's bank account set up, make sure you have their social security number and date of birth. You will need a picture identification like a driver's license. They might ask you your address or email address also.
ATM cards
If you can get your child an ATM card, that will make having a bank account more exciting and grownup for your child. Every time they make a transaction, they will be able to use their debit cards just like mom and dad.
Setting up a bank account for your children will be an exciting milestone for them and you. Did you find these suggestions helpful in which type of bank or credit union to trust your child's money with?
More Parenting Tips
Stockpiling Moms can be found in all your favorite places. Hop on over to Instagram and follow the fun. We love posting memes, family fun, travel, and whatever we are feeling that day. Pinterest is also an amazing place to visit Stockpiling Moms. This is where you can pin all your favorite articles from our Food, Travel & Lifestyle Blog.
Melissa is a football and soccer mom who has been married to her best friend for 24 years. She loves sharing recipes, travel reviews and tips that focus on helping busy families make memories.