5 Tips for Spring Cleaning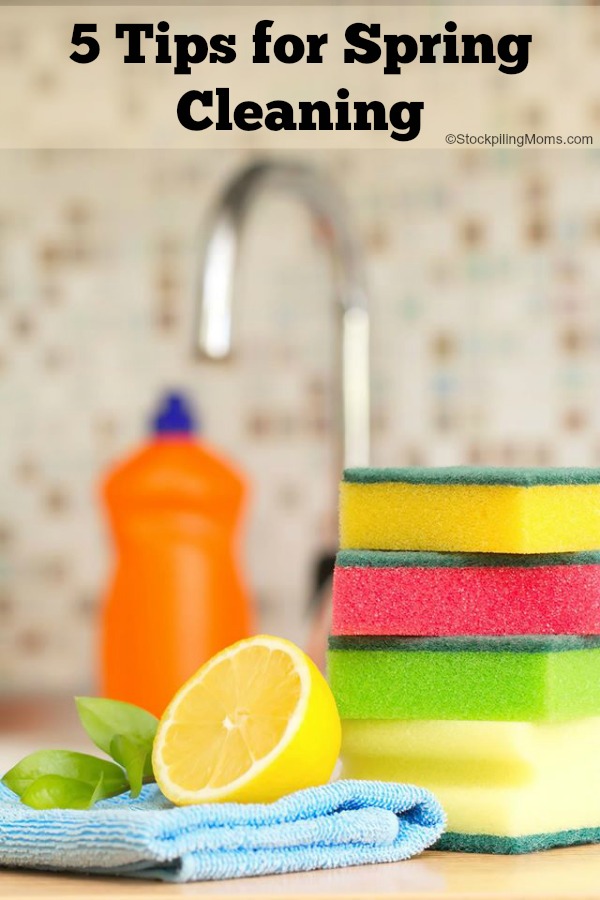 It is so hard for me to believe it is already May! Before we know it, Summer will be here! If you are like me and time is flying by you may be in the same boat, I am in. I have not completed my Spring Cleaning yet! EEK! With only a few short weeks before summer break starts that means I better get busy! I thought I would share with you some tips for keeping Spring Cleaning Easy and Effective.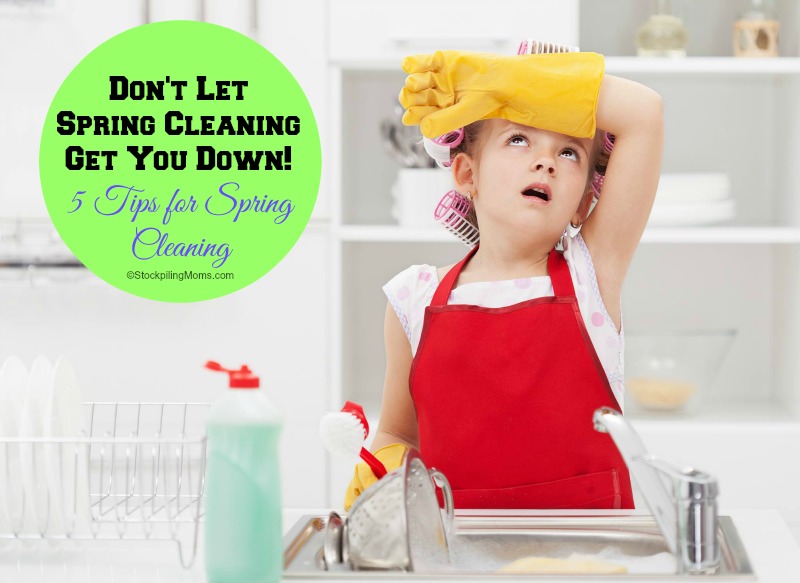 5 Tips for Spring Cleaning:
1. Set the date. Mark the day on your calendar that you are going to do your spring cleaning. This should be a date that you will have no disturbances or have to leave to run errands and preferably it is a day without children. If that is not possible you may want to break your cleaning up into several chunks of time that coordinate with nap time or when you may have few disturbances.
2. Create your plan. Decide what you want to get accomplished and make a detailed check list. For me I choose to do deep cleaning for my Spring Cleaning. I remove all of the cushions from the sofa and chairs and use my vacuum to really get a deep clean. I pull out the furniture from the walls and vacuum behind and under all the furniture. I clean all of the lighting fixtures, ceiling fan and air intake vents. I also open all of the windows and clean in the window seal with my vacuum and then clean all the windows both inside an out. Before I wrap up the day I clean the baseboards. Depending on the size of your house will determine how long this will take.
3. Collect your supplies. It is important to stock up on cleaning supplies and be sure that you have everything you need. I am always sure to have window cleaner, magic erasers, Bona Hardwood Floor Cleaner and a good Vacuum. I am loving my new Kenmore Bagless Canister Vacuum because it is easy-to-use, has innovative attachments that make cleaning a breeze and a 360-degree swivel hose that make it the perfect tool for cleaning floors, carpets and rugs. Best of all you will save on bags because it has a filter less dust cup empties quickly. It has super strong suction which is perfect for cleaning those hard-to-reach spaces (like the sofa cushions) and quick pet hair cleanup. The Pet PowerMate™ attachment lifts dander, hair and more from carpets and furniture in seconds. Best of all the Edge Grabber allows the agitator brush to pick up debris all the way to the baseboards so that is super helpful! It really helps my spring cleaning be a breeze to complete.
4. Have fun. I know this sounds strange but crank up your favorite tunes and have a dance party while you clean. If you are smiling while you clean you are going to enjoy it more. Another bonus is you are also going to burn calories while you clean. Be sure to drink plenty of water. This is a great way to get your house ready for summer and at the end of the day you are going to be really happy that you did it. I love how clean and fresh my house feels and with the HEPA media exhaust filter on the Kenmore Bagless Canister Vacuum you will trap small particles (and dust) and leave the air clean and fresh!
5. Reward yourself. When you are finished with your spring cleaning you deserve a reward! Take yourself out for ice-cream to celebrate or to Starbucks for your favorite drink. You deserve it!
About the Kenmore Bagless Canister Vacuum:

The Kenmore Bagless Canister Vacuum is lightweight versatile and compact, making it easy to use. Cleaning floors, carpets and rugs is simple with controls on the handle and retractable cord. Furthermore, there's no more replacing bags with this bagless canister vacuum: the transparent dust bin shows you exactly when it's time to empty the canister. Its compact size makes it easy to lift and store while cyclonic design give you all the cleaning power you'd expect from a Kenmore vacuum.

Key Features

• Pet PowerMate™ attachment lifts hair, dander and more from furniture, rugs and carpeting in seconds to make cleaning-up after pets a cinch

• HEPA certified Filter trusted to remove almost all significant allergens from air flowing through the vacuum

• Filterless Dust Cup gathers dirt in a round chamber that empties quickly and saves you the cost of replacement bags

• Upper and lower quick releases easily attaches and detaches on-board tools at the press of a button, making transitioning between surfaces a breeze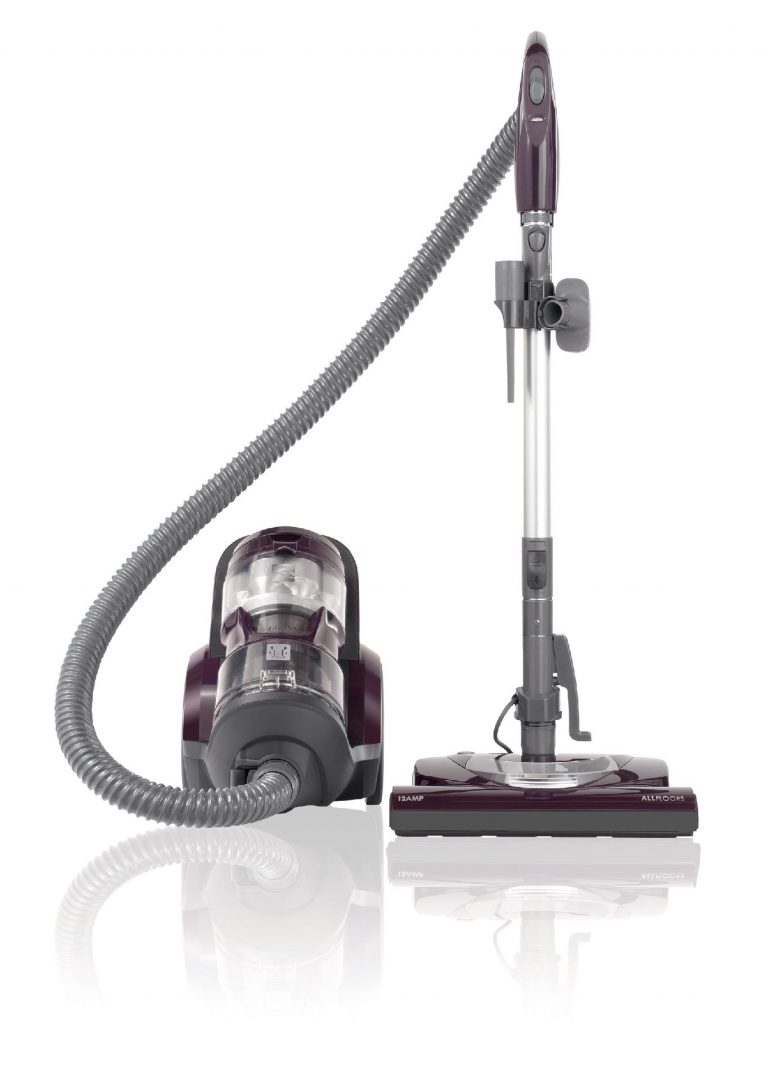 10 Laundry Tips:
How to make your own dryer sheets
How to make your own laundry detergent
How to remove laundry stains with lemon essential oil
How to remove sour smell from towels
How to remove sour smell from wet clothes
How to remove stinky smell from HE washing machines
How to remove mud from clothing
Disclosure: Kenmore provided us a Bagless Canister Vacuum to review however all opinions are 100% our own.
Melissa is a football and soccer mom who has been married to her best friend for 24 years. She loves sharing recipes, travel reviews and tips that focus on helping busy families make memories.