Best Telemed Services for Online Doctor Visits
We are sharing the Best Telemed Services for Online Doctor Visits. Healthcare has certainly evolved over the past several years, thanks to technology. No longer do you have to wait to go in and see a doctor for an appointment week from now. Telemed services give you the opportunity to schedule an appointment for the same day if you need to. It can be much more affordable as well. These are a few of the best-telemed services that are online for doctor visits.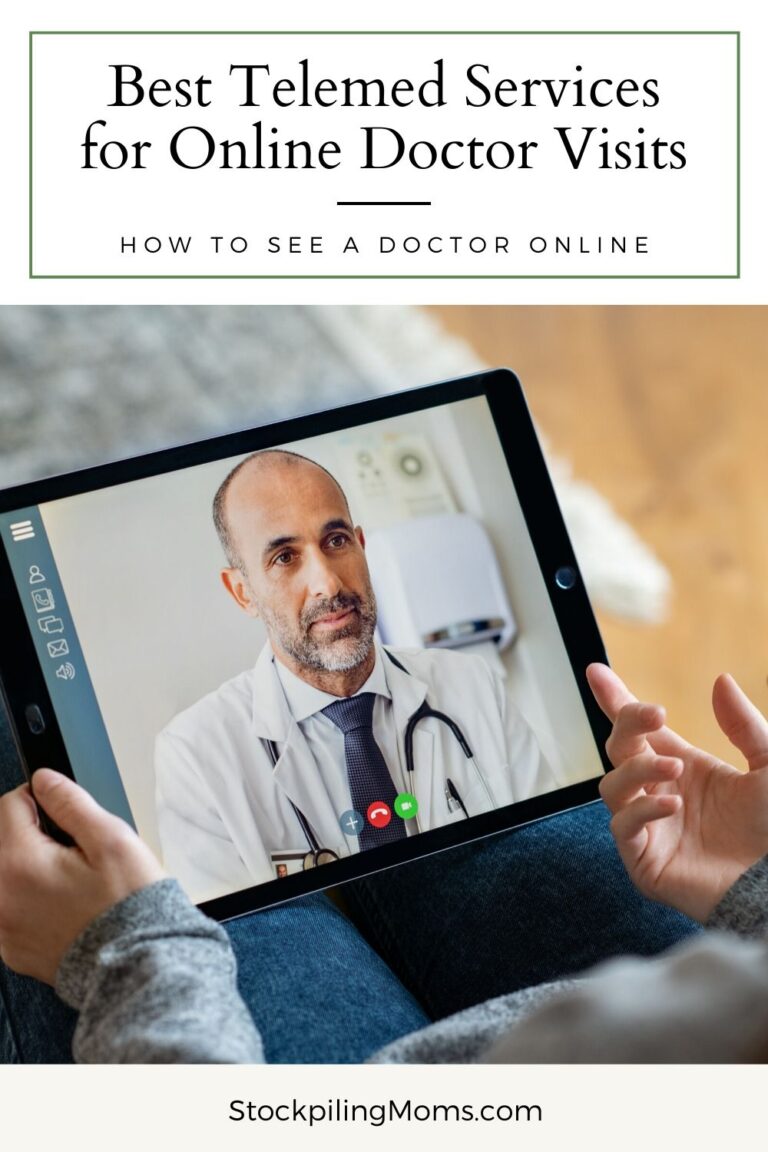 Best Telemed Services for Online Doctor Visits
MD Live
Boasting over 27 million patients worldwide, this telemed service offers you 24/7 care. Whether you're in need of urgent care, dermatological, counseling, or a basic checkup, MDLive can assist you.
As a patient, you're able to choose from a network of doctors and get started with an on-demand video or a phone visit. Dermatology will cost you $69, urgent care $75, and a single follow-up counseling session $99 after the initial $259 visit. It also determines what type of health insurance you have and you could be left paying less.
SteadyMD
The medical service known as SteadyMD is considered to be one of the best. They are so thorough in their care, that you're able to part ways with your primary general practitioner. You'll be dealing with an expert physician that's more than qualified, and one that is more concerned for your best interest. These virtual appointments are not rushed, so you'll be able to get the questions answered that you may have.
After you've signed up, you can expect a one hour video chat with your doctor within a day or two. That way they can learn more about you and your medical history. You can even text or call your doctor before or after each appointment. This service costs a flat $99 per patient, or $169 for each family, and is extremely cost-effective if you plan on using the service often.
PlushCare
The service of PlushCare brings you a doctor that can do prescriptions, as well as refills. (Certain limitations) The service can order lab work for you when needed and will get back with you as soon as the results are in.
You'll be able to schedule an appointment for any hour of the day 7 days a week. Other services that they do include STD testing, HIV prevention medicines, and respiratory allergy testing. They require a flat rate of $99 per visit and also accept most of the major insurance plans.
DoctorOnDemand
DoctorOnDemand can take care of general medical conditions, and also illnesses such as flu and cold. Patients are given the option of scheduling with their doctor or going with the next available doctor on demand. This service does not require registration or membership fees and works with a number of health care plans as well.
LiveHealth Online
LiveHealth Online is by far the cheapest telemed service on this list. A single online appointment will only cost you $49 even without insurance. They do not require membership fees or registering fees and also accept insurance companies like Anthem, Blue Cross Blue Shield, and Amerigroup. They offer on-demand doctor consultations 24 hours a day while providing general medical, mental, and allergy-related services.
What is your favorite telemed service for online doctor visits? I'd love to hear your preferences.
More Health Tips
Melissa is a football and soccer mom who has been married to her best friend for 24 years. She loves sharing recipes, travel reviews and tips that focus on helping busy families make memories.