How to prepare for football camp
Do you want to know how to prepare for football camp? My son has been to 8 football camps this summer, so I wanted to share a little information with you.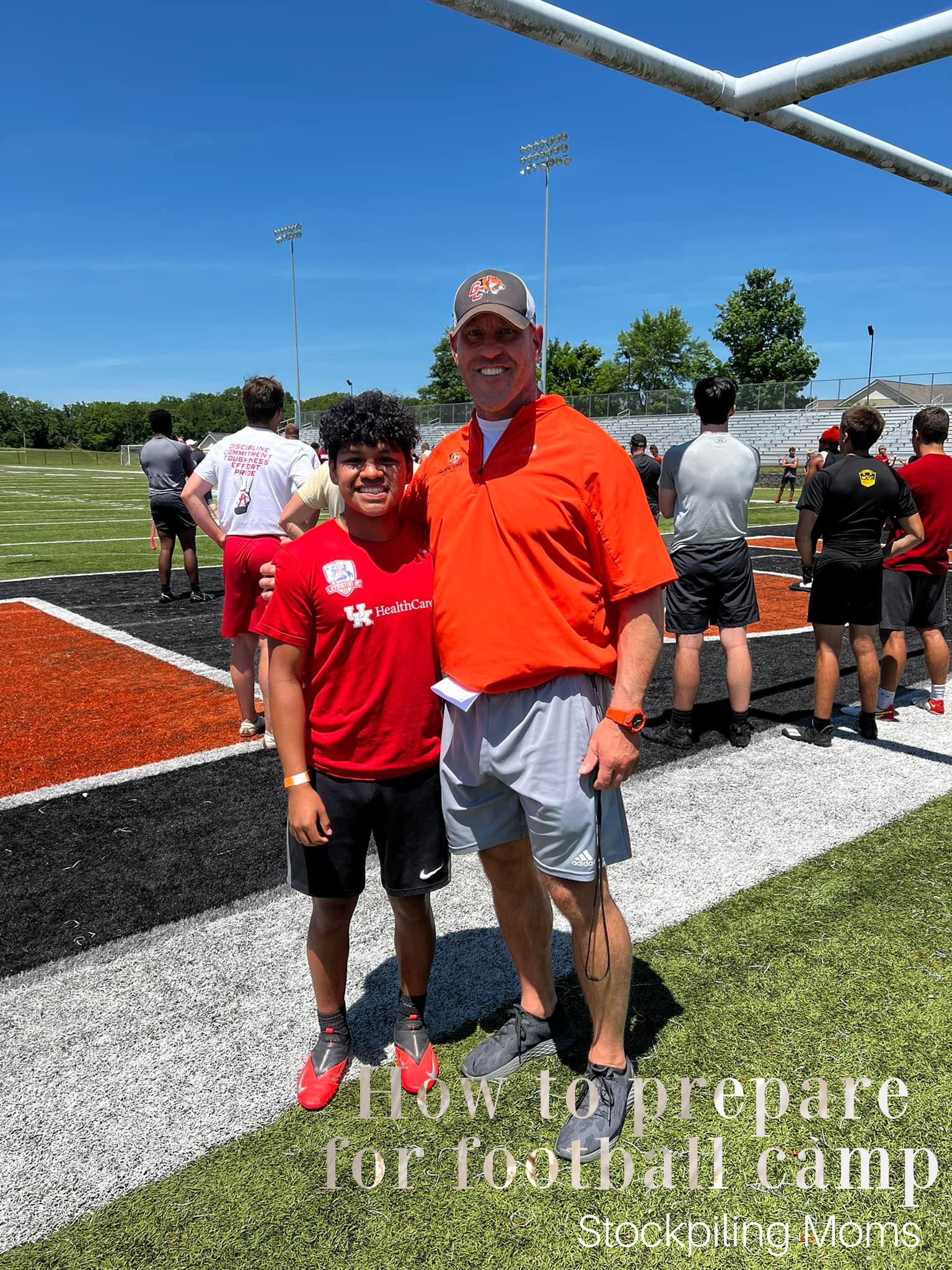 How to prepare for football camp:
First of all, do your research. There are several types of camps for college prospects. You can choose from the following types.
Football Prospect Camp hosted by a specific college or university. This is a great way to get exposure in front of the coaches and meet them in person.
Football Mega Camp. This is a football camp on steroids. There will be multiple coaches from dozens of schools at the camp. We attended one and there were over 100 coaches in attendance. Talk about an experience!
Football Showcase. This is an opportunity to showcase your skills in front of multiple coaches. It is generally not hosted by a specific school but rather a way to showcase your skills in front of 8-12 coaches.
Overnight Camp. Some schools host overnight camps. We didn't go this route because we didn't have the time to invest in one school for multiple days. We needed to get the most bang for our buck by attending multiple camps.
Skills Training Camps. Attending a specialty camp is a great idea to get ranked, learn skills that will help you develop and meet other kickers in your area.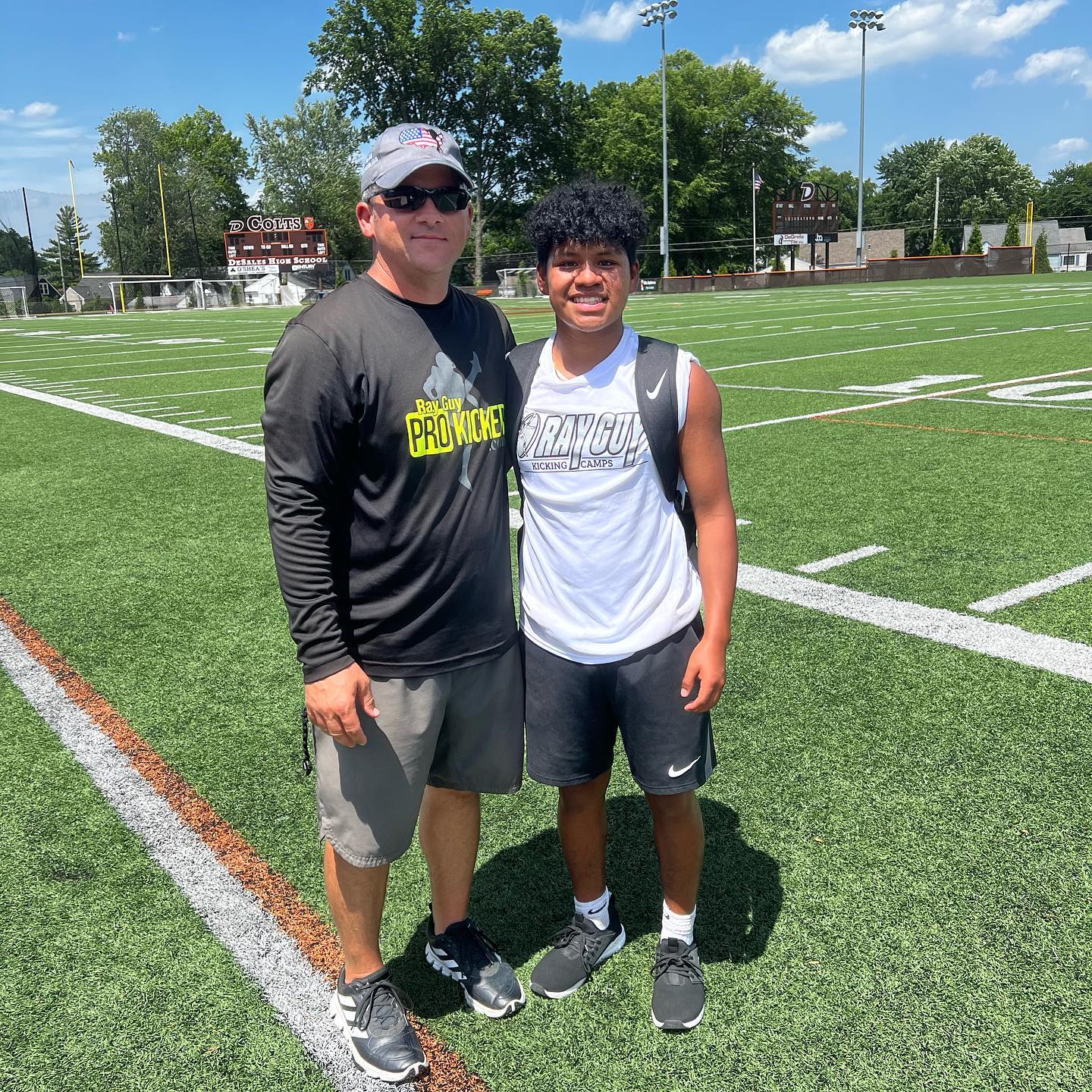 Hydrate. It is very important that you hydrate and eat a good meal before you go. I also suggest a protein bar to keep in your bag too. Most camps last for 3+ hours so hydration is the key.
Stretch. You want to spend some time stretching the morning of your camp. Before you arrive do some yoga poses and really stretch out. Some camps allow for time for stretching but others don't. We experienced one where there was zero time to stretch before starting combine activities which is difficult for athletes.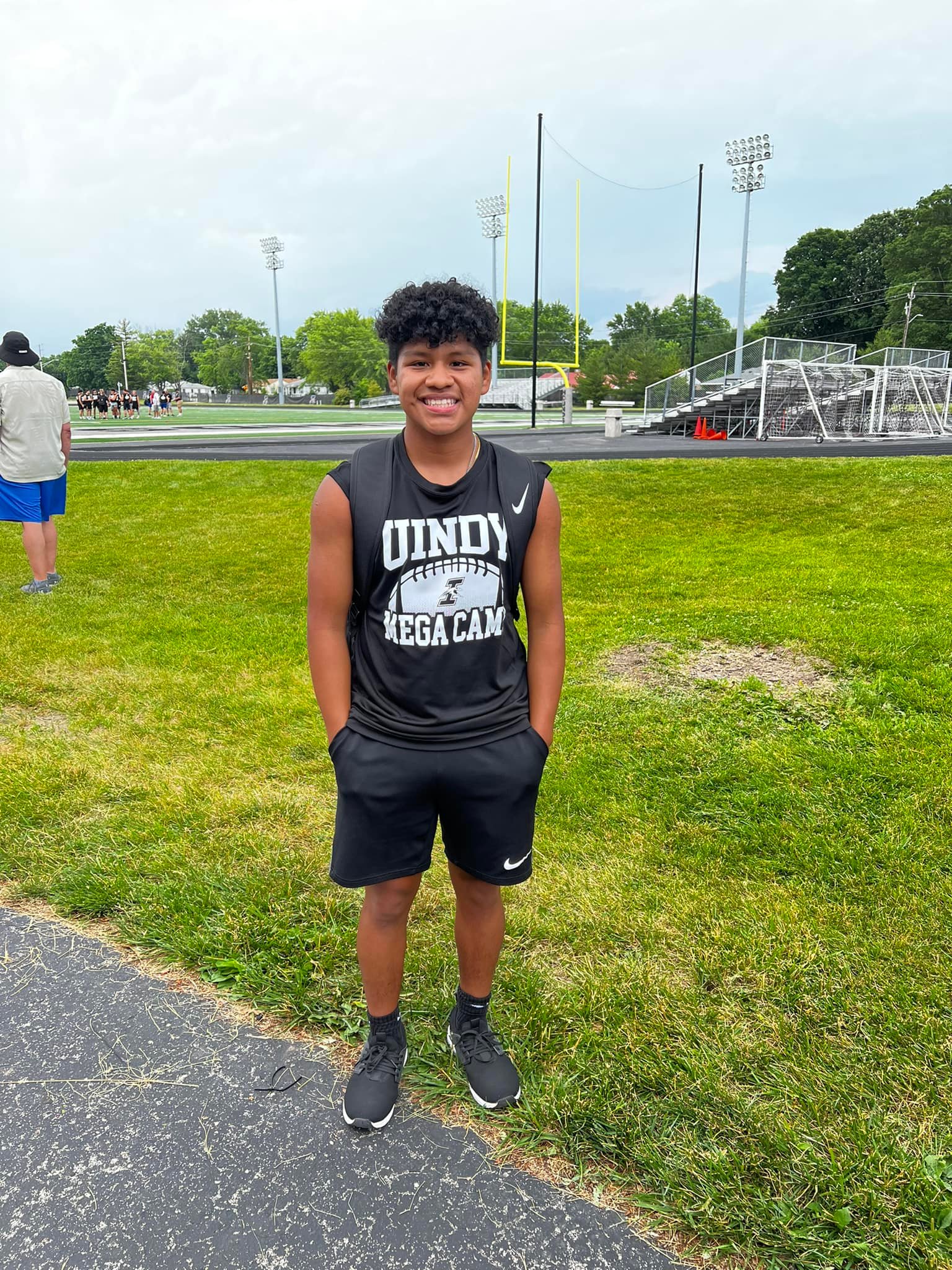 Introduce yourself to the head coach, position coach and recruiting coach while you are at the camp. Be sure you take the time to find them so you can make a good first impression. Thank them for the experience in person.
Take pictures while you are at the camp and post them on twitter. Here is an example.
Enjoy yourself. Each camp is different and enjoy the experience. You will learn something new at each one that you attend.
Posts You May Enjoy:
How to get recruited for college sports
Melissa is a football and soccer mom who has been married to her best friend for 24 years. She loves sharing recipes, travel reviews and tips that focus on helping busy families make memories.