Basic Cooking Tutorial for Kids
Teaching your kids basic daily skills is a must. This Basic Cooking Tutorial for Kids is part of the many things your children will need to know as they get older and want to move outside of the home. Simply learning the basics of a subject, to the outside observer, can make you look like you mastered a skill that in fact, you know very little about. Along the way, you'll learn mistakes that beginners make, helping you to avoid them.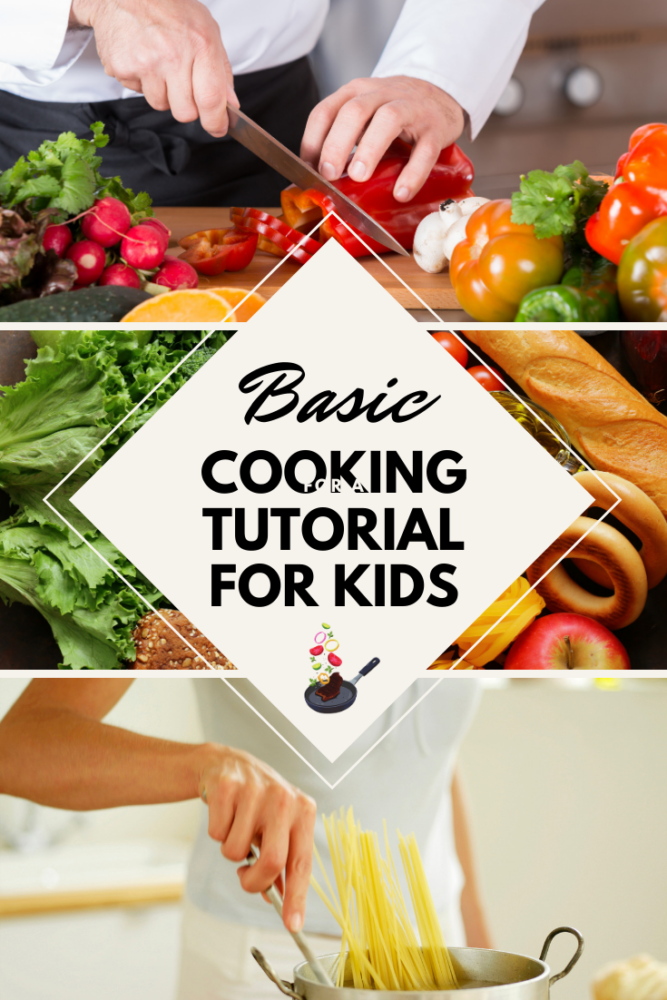 Basic Cooking Tutorial for Kids
Knowing basic cooking tips can also help you avoid costly mistakes and can help you on your way to baking a delicacy you never knew you had in you. But before you get to that point, let's take a look at basic cooking skills that you may not be aware of.
Washing Your hands
This one might seem like a no-brainer, but many people don't understand the importance of washing their hands before preparing food. Without doing so, it leads to one of the quickest ways of spreading bacteria throughout the kitchen, next to a sneeze.
It's also important to wash your hands after you've touched raw meat, poultry, and vegetables. Wash your hands with soap and warm water for a minimum of 20 seconds.
Make Sure the Dishes are Clean
The same reason for having clean hands applies to have clean dishes. You don't want any bacteria of other foods from past meals being ingested. Take the extra time and wash the dishes right, so that no one gets sick.
Look Up the Recipe
No matter where you look, you can find thousands of great recipes online or in a recipe book. Although I have to say, nothing beats grandma's recipes that she's written down on small index cards over the years.
Follow the Recipe
When you have the recipe in front of you that you're looking to master, be sure to follow the recipe step by step, down to the cup and teaspoon. Straying from the recipe ever so slightly can be the difference between a nice fluffed-up cake batter, to flatter than a flitter, stuck to the pan kind of ordeal.
Stay Away from Cross-Contaminating
You also want to avoid cross-contaminating while you're cooking. The last thing you want is to get food poisoning. Trust me. It's important to not allow juices or germs from raw meat to come into contact with food that is already done the cooking.
How you handle and transport food makes all the difference. Choosing to use a knife to cut raw meat and then using it to cut food that's already been done without washing it, is a good example of cross-contaminating. You also don't want to use the same plate to transport raw food and then using it to carry the finished product.
Storing Leftovers Properly
When storing leftover food, you want to make sure that you wrap it or put it in an air-tight container. This will keep the bacteria out and the moisture in. You also want to refrigerate any leftover food immediately, so that it can cool quickly and no later than two hours after it was cooked.
These are a few basic cooking skills that you should be aware of before preparing and cooking food. What other basic cooking skills are required to keep everyone healthy and safe?
More Parenting Tips
Melissa is a football and soccer mom who has been married to her best friend for 24 years. She loves sharing recipes, travel reviews and tips that focus on helping busy families make memories.