How to organize your clothes in dressers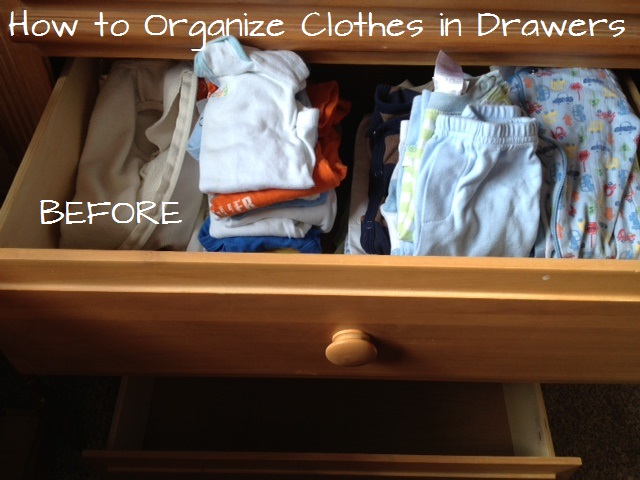 How to organize your clothes in dressers. The amount of clothes that takes over my house is insane! I find them laying all throughout the house and feel the need to constantly be running the washing machine. While I'm great at washing the clothes, it's folding them and putting them ALL.AWAY. that's the difficult part! So, I've come up with a great way on How to Organize Clothes in Dressers. This method not only lets you see what outfits you have but allows for a lot more room in the drawers!
How to organize your clothes in dressers:
As you can see from the image above you are only able to see a few of the pieces of clothing. This happens to be the "jammie" drawer and while everything is folded, it's still a disaster. So, let's get to the task behind my madness…
The first step to your madness is to pull the clothing out of the drawers. Next, separate the clothing. For instance, group all the pjs together, stack jeans on top of one another, then long sleeve and short sleeve shirts until all the clothing is clearly divided.
Now, let's put the clothing away! In the drawers of your choosing, place your clothing by the group into the drawers. But don't stack the clothes on top of one another. Instead lay the clothing on it's side so that you can see what's available as soon as you open the drawer. See the image below.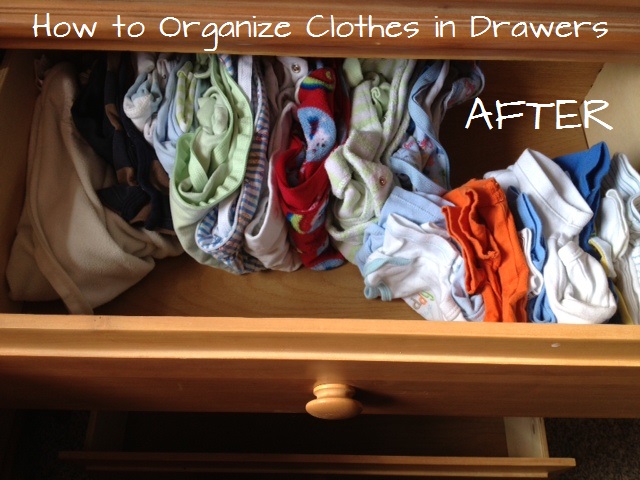 Now you can clearly see all the jammies that are available and there's still room in the drawers for the other jammies that are in the washer. For jeans and shirts I simply fold them in half and stick on their side in the drawer. It cuts down on my folding time, allows me to see what's available as soon as I open up the drawer and is so neatly organized!
I went through our entire house and did this last weekend. My Mom came over and about fell on the ground when she helped one of the kiddos pull out their jammies after bath time!
What's one area of your house that you'd like to organize this weekend?
Stockpiling Moms can be found in all your favorite places. Hop on over to Instagram and follow the fun. We love posting memes, family fun, travel, and whatever we are feeling that day. Pinterest is also an amazing place to visit Stockpiling Moms. This is where you can pin all your favorite articles from our Food, Travel & Lifestyle Blog.