5 Tips For A Quick House Sale
If you are like us and about to list your home due to a new home build or purchase, these 5 Tips for A Quick House Sale are going to be complete life savers. Everyone wants to make sure their home sells fast, but it can be tough to know how to make that happen. These tips are ideal for making sure your house is not just ready to sell but appealing to potential buyers.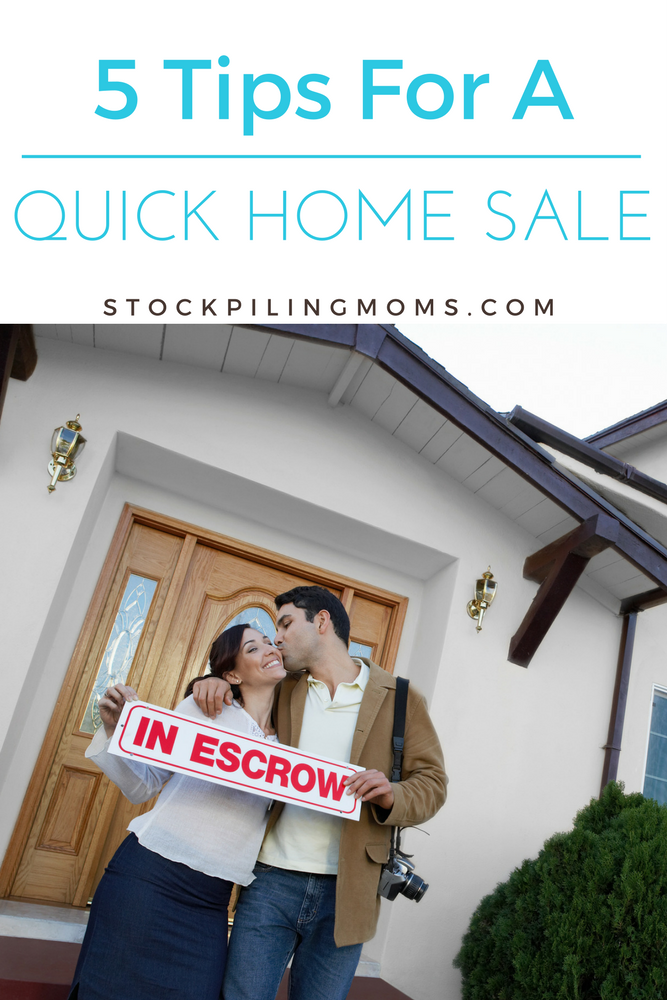 5 Tips for A Quick House Sale
Get an accurate appraisal. This doesn't just mean what you want to make off of your home, but it means what your home value truly is at this moment in time. Not only do you want to look at your own property value, but you need to look at the homes around you. If your home is valued more than others in your area, you are going to struggle to make a higher amount off of the property. You want to list your home at a reasonable price that gives you both a profit, and the ability to compete with other homes in your neighborhood or area.
Make the outside appearance appealing. First impressions mean everything when selling a home. If you are trying to make sure you have a quick house sale, you need to focus on making your home appealing to potential buyers. Start with the outside. Making sure the siding or brick is in good repair and painted is a must. Repairing any gutters, shutters on windows, and doors is also a great idea. Lastly, make sure your lawn and garden around your home is updated and well kept. These little things don't cost a lot, but they do make a huge difference in how your potential buyer views your home.
Paint the interior a neutral color. While you may have fallen in love with the bright red statement wall trend, not all potential buyers will feel the same way. One of the best and easiest ways to update the interior appeal of your home is to put a fresh coat of paint on the walls and ceiling. Ivory, white, gray, and beige are the most popular interior wall colors that will appeal to almost anyone looking to buy a home. Avoid bright colors or overly flashy wallpapers or designs. The idea is to give the buyer a look at a home that is move in ready, but also a great clean slate they could update to their own tastes with ease.
Hire a good realtor. Hiring a realtor to sell your home is a must in many locations. While you may want to sell it and handle everything on your own, there are many fees, pieces of paperwork, and little things you need to manage that a realtor has more experience handling. Paperwork itself at a closing can be a huge hassle. Being able to let someone else manage this for you is a must. They ease the burdens, and they also may know more about the current market in your area. This will help you to know what to feature in your listing.
Host an Open House. A quick house sale is a lot easier to manage when you have an open house. This gives you a chance to let potential buyers come in at a designated time to look at your home. If you are living in the home until it sells, it is a lot easier to arrange this than to have people traipsing in and out of your home at random times. It is also a great way to boost eyes on your home and give you feedback about what buyers are thinking when they view your home.
These tips for a quick house sale are just what you need to get out of your home on time for your upcoming move!
More Great Posts:
10 Places You Need To Call When You Move
5 Must Have Items For Moving With Dogs
5 Tips For Packing For Your Move
Melissa is a football and soccer mom who has been married to her best friend for 24 years. She loves sharing recipes, travel reviews and tips that focus on helping busy families make memories.