We just spent 24 Hours in Vegas. Why? It is the first leg of our Grand Canyon trip! It was a whirlwind and so much fun! I am so glad we did it!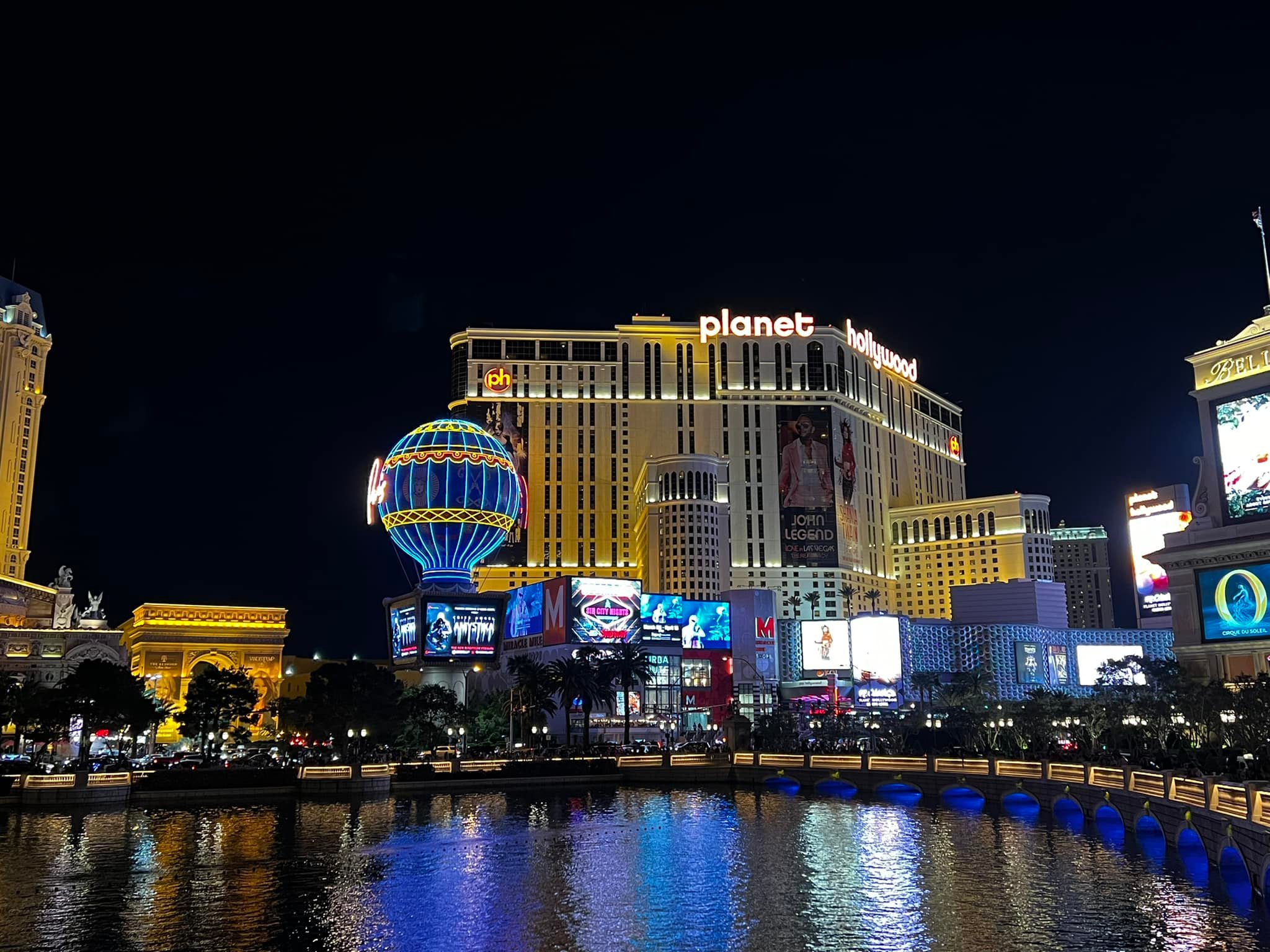 24 Hours in Vegas:
I wanted my 17 to see as much as he could with me for his first time. We flew in and arrived at the Las Vegas airport at 8:10 am and immediately picked up our rental car. We booked an early check in at the Bellagio and that was worth the extra $50 as we checked right in and brought our bags up to our room and then start exploring the strip.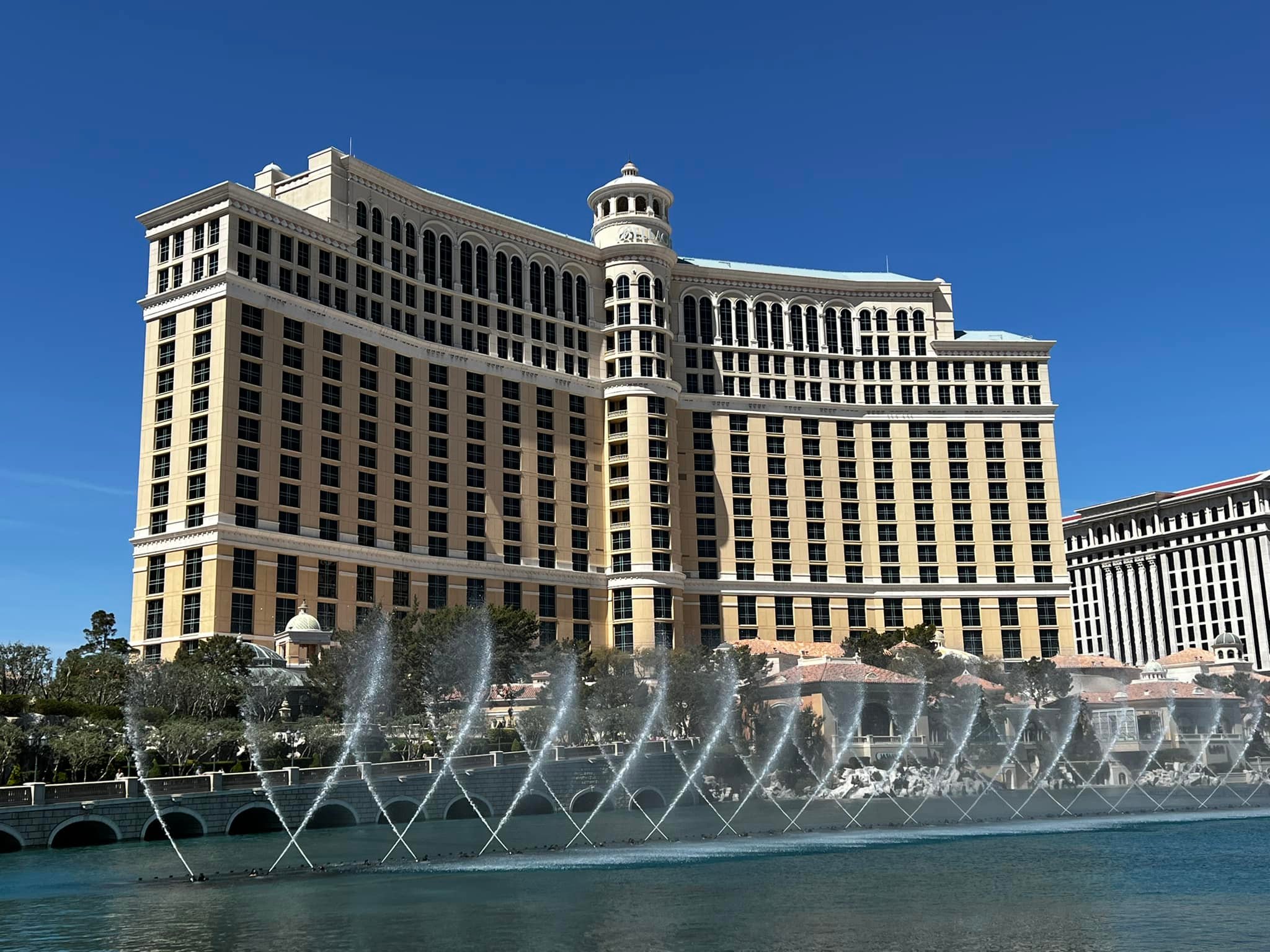 This allowed us to visit 8 casinos in 24 hours! Next, we enjoyed an early lunch at the Cosmopolitan Food Court and walked up and down the strip. We did some shopping and then took a nap. We went to eat an early dinner at Yard Bird, and it was delicious. The best gluten free chicken and waffles ever.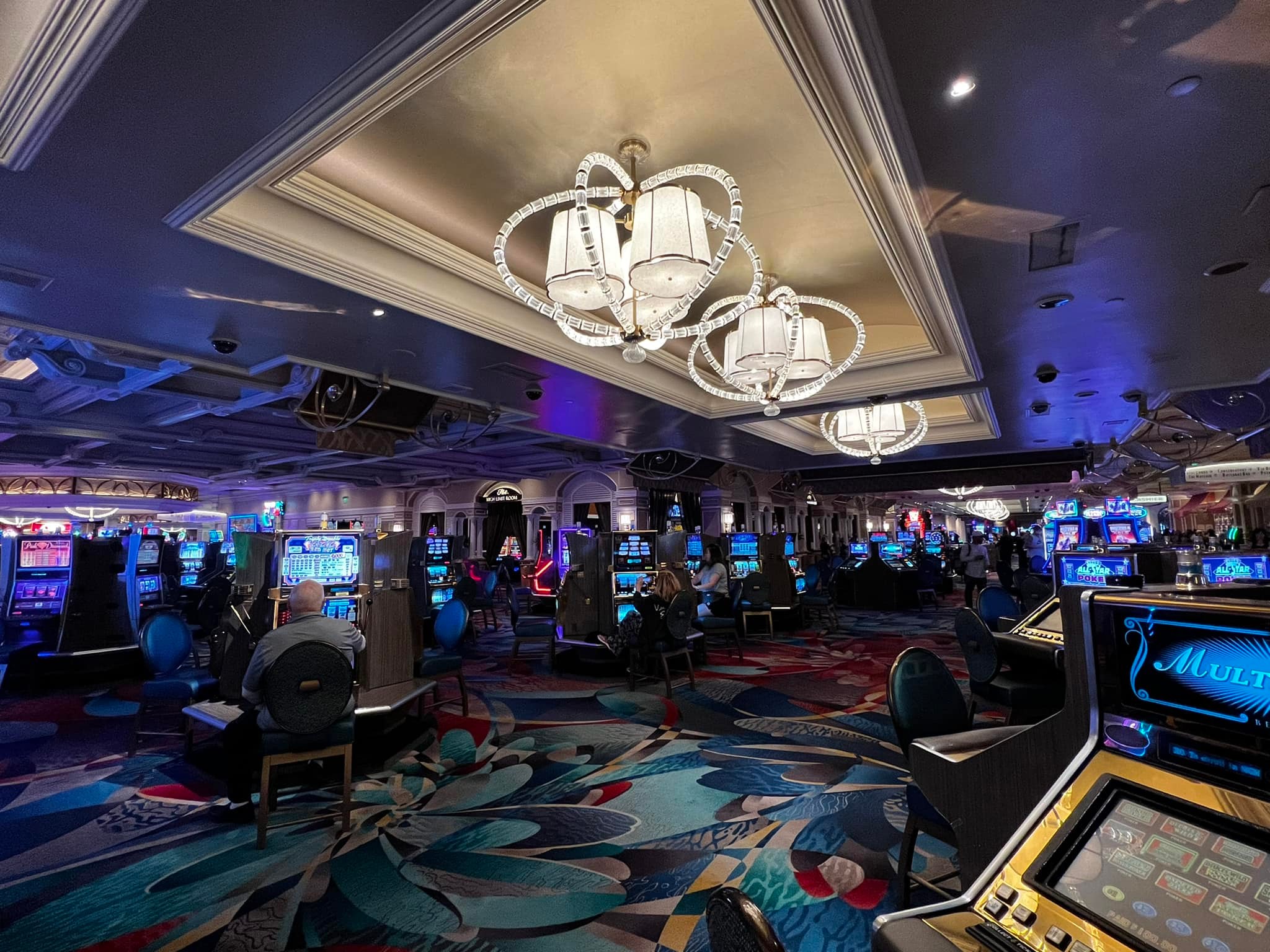 Next, we went to see Carrot Top at the Luxor Hotel and Casino and he was AMAZING! We laughed until our sides hurt. I highly recommend seeing him if you are in Vegas. I got front row seats and man child was included in his act multiple times and Carrot Top even commented on how much he loved man child's hair (and then ran his fingers through it). My only regret was not doing the meet and greet before the show as we couldn't take pictures inside the theater.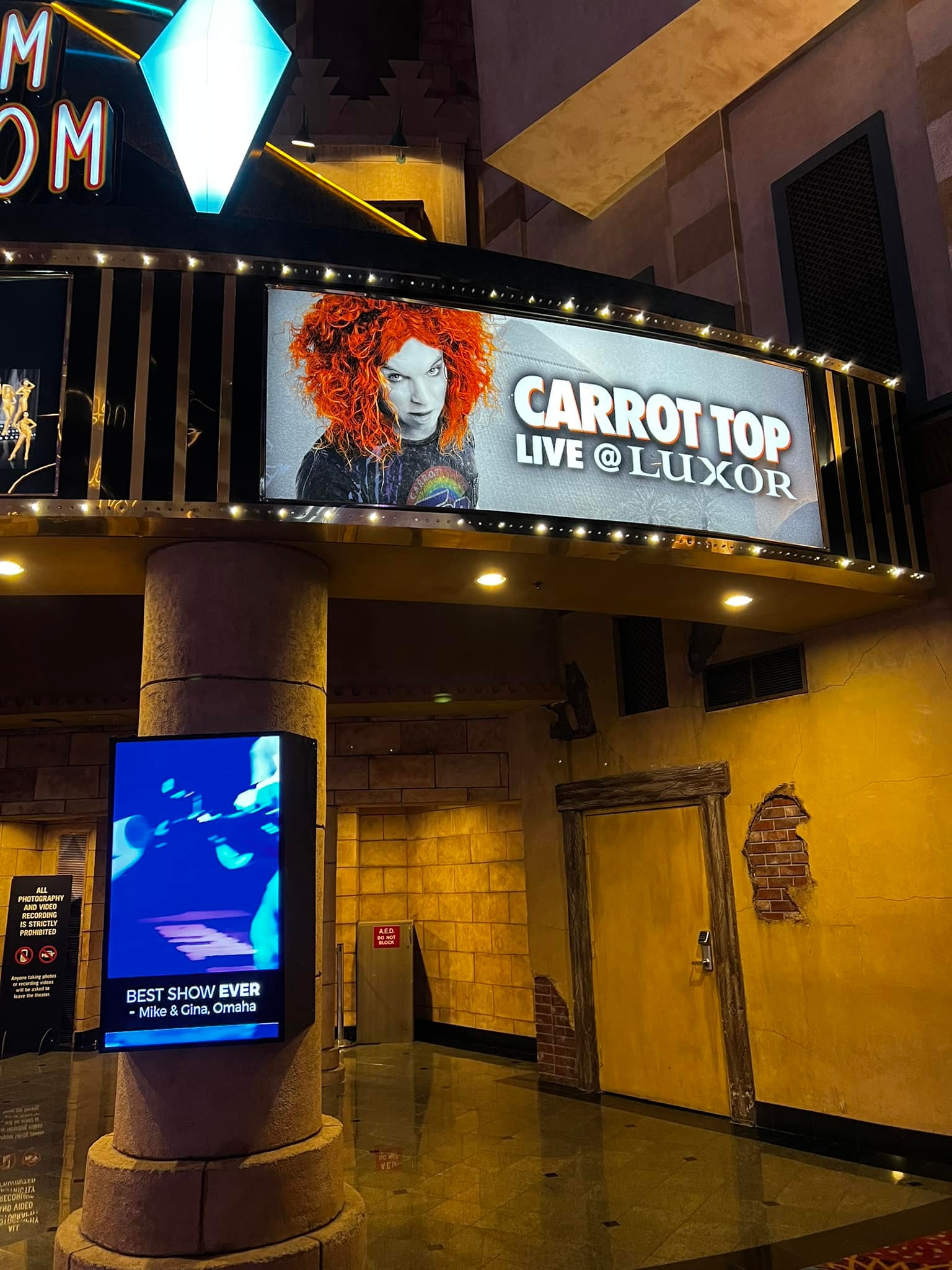 After the show Peyton and I walked the strip because I wanted him to experience the night life. We hit up several more casinos before watching the fountains at the Bellagio Las Vegas. It was a crazy busy day and we loved it!
This was the view from our fountain view room at the Bellagio from room 36030. We splurged on this hotel and room, and it was worth it to us. You could definitely stay cheaper, but the beds are amazing as well as the view.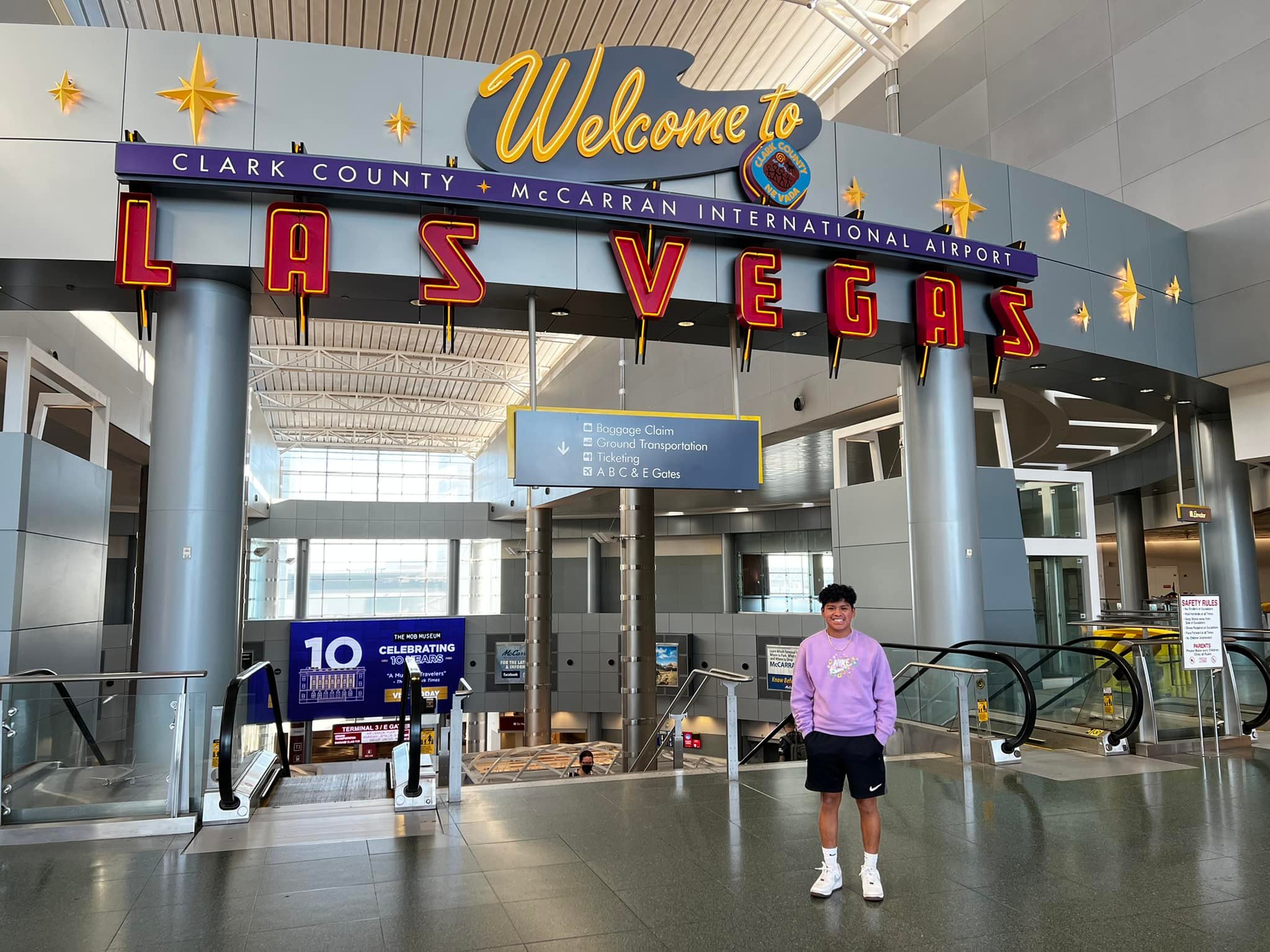 After a great night's sleep, we got up and checked out of our amazing hotel and headed to Hoover Dam and Lake Mead. We decided not to do a tour but walked around at Hoover Dam on our own. It was such an awesome experience and so glad we did it! It was the best 24 hours in Vegas!
Melissa is a football and soccer mom who has been married to her best friend for 24 years. She loves sharing recipes, travel reviews and tips that focus on helping busy families make memories.