Why You Should Book a Trip to Beaches Turks and Caicos
Here are 10 Reasons Why You Should Book a Trip to Beaches Turks and Caicos All Inclusive Resort. We are home from the most amazing vacation of our lifetime. I know for some that sounds unbelievable, but it is true.
I have been on 10+ cruises, to Hawaii, the Dominican Republic, Guatemala, Puerto Rico, Disney and all over the United States but let me say that Beaches Resort Turks and Caicos is hands down my favorite vacation of all times to date. When we were invited to attend 2018 Social Media On The Sand and travel to Beaches All Inclusive Resort in Turks and Caicos I thought it would be a nice vacation. I had NO IDEA that it would become the vacation that all future vacations will be held against to beat. Now, that is not going to be an easy task. Instead of saying goodbye when we left the resort we said, "Sea You Later". We for sure plan to return again and again.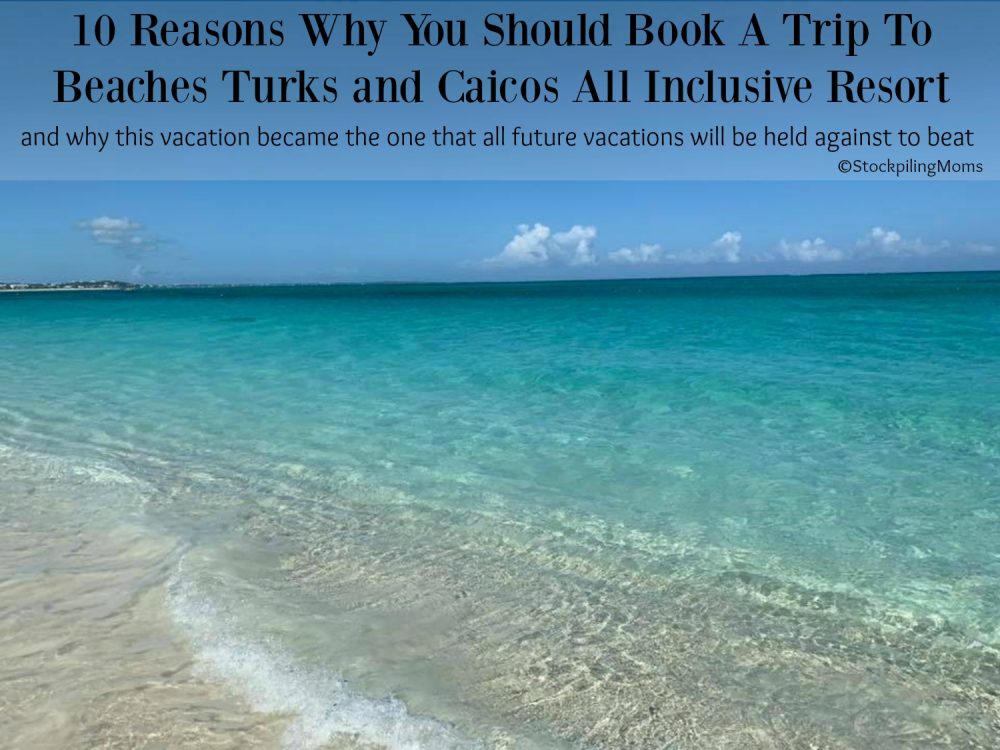 10 Reasons Why You Should Book A Trip To Beaches Turks and Caicos:
1. Hands down the resort has the most beautiful beach I have ever seen. The sand is powder white and ocean is an array of turquoise. There is nothing that beats the beach. It has been voted as one of the Caribbean's Best Beaches for 20+ years and when you see it for the first time you will literally be mesmerized. I showed pictures to my family before we arrived, and they literally couldn't believe their eyes when we arrived. It is breathtaking when we saw the beach for the first time. Simply the most gorgeous crystal-clear water and 12 miles of powder white sand beaches. We spent every day with our toes in the sand and floating out in the ocean on the amazing yellow mats that Beaches provides.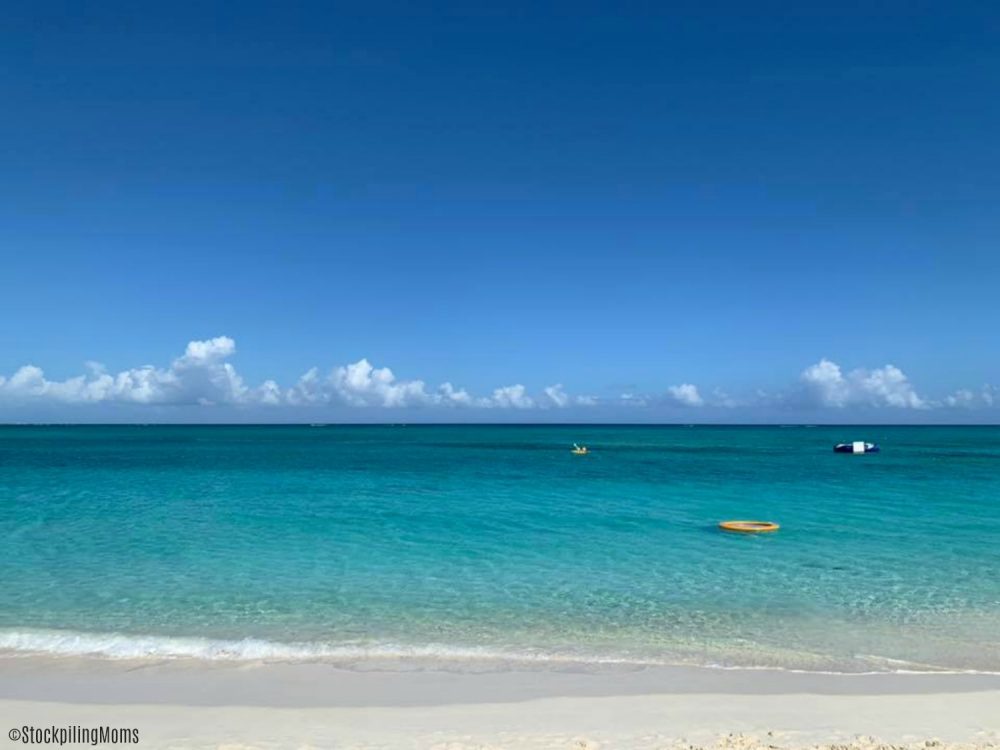 2. All Inclusive means EVERYTHING. Tips, gratuities, taxes were ALL included. In fact, I never felt "pressured" to tip a single person while I was there. Most staff members were wearing buttons that read "no tipping allowed". There was literally no reason to bring CASH on this trip. All our food, beverages, Wi-Fi, water sports and entertainment were all included! If felt so nice to feel no pressure to tip and to know that when they say "all inclusive" they really mean it.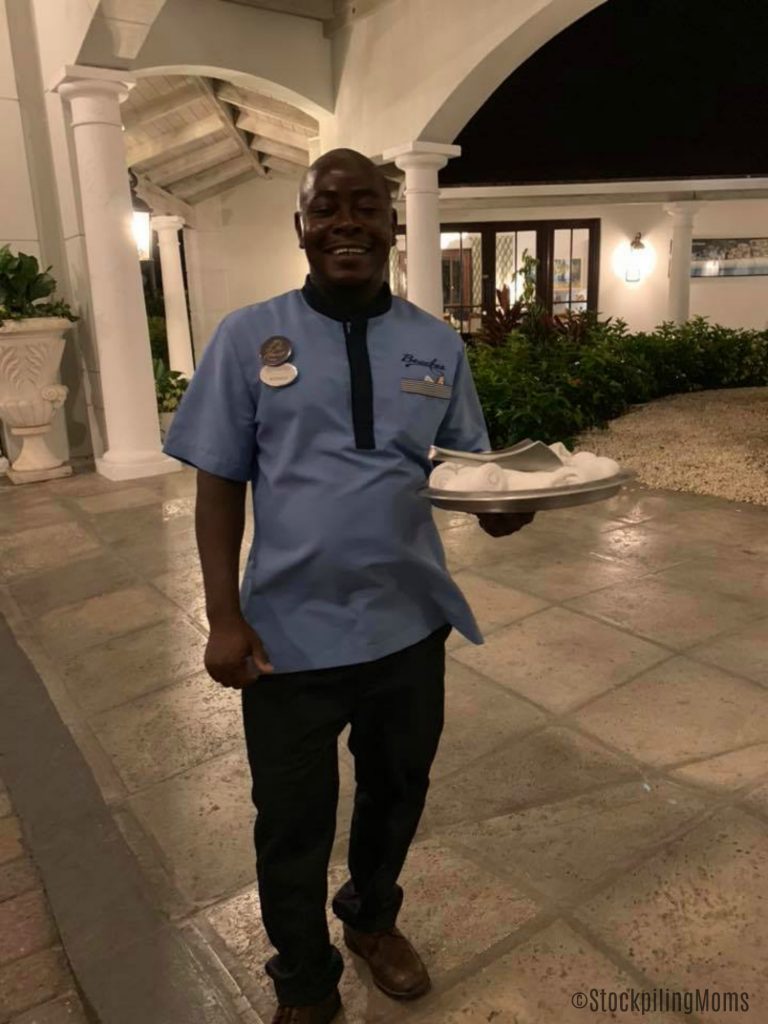 3. The transfer to and from the resort is included and no tips are allowed for that either. Once again this was a huge relief. When arriving to the airport we simply exited after going through customs and the Beaches agent welcomed us. She offered us a bottle of water and tagged our bags with our room number. Within minutes we were on our way to Beaches and arrived directly to our village.
Again, no tipping allowed! Best of all once we arrived, we had a fast check-in. We were greeted with cool lemongrass washcloth to freshen up with and a delicious Rum Punch (non-alcoholic version also available). Once you are checked in, you will be escorted to your room and later your luggage will appear. We immediately headed to grab a bite of dinner. It was an awesome way to kick off our vacation.
4. FREE Wi-Fi was available to all guests. We literally turned off our cellular data before we took off in Miami and used the free resort Wi-Fi the entire week. We had great service! It was hard to believe we were in the middle of the Caribbean and were able to stay connected to our friends and family back home. I will be honest we didn't use our phones a lot because we literally took the time to unplug, relax and unwind but we were able to check in each day, receive texts and stay connected with everyone back home.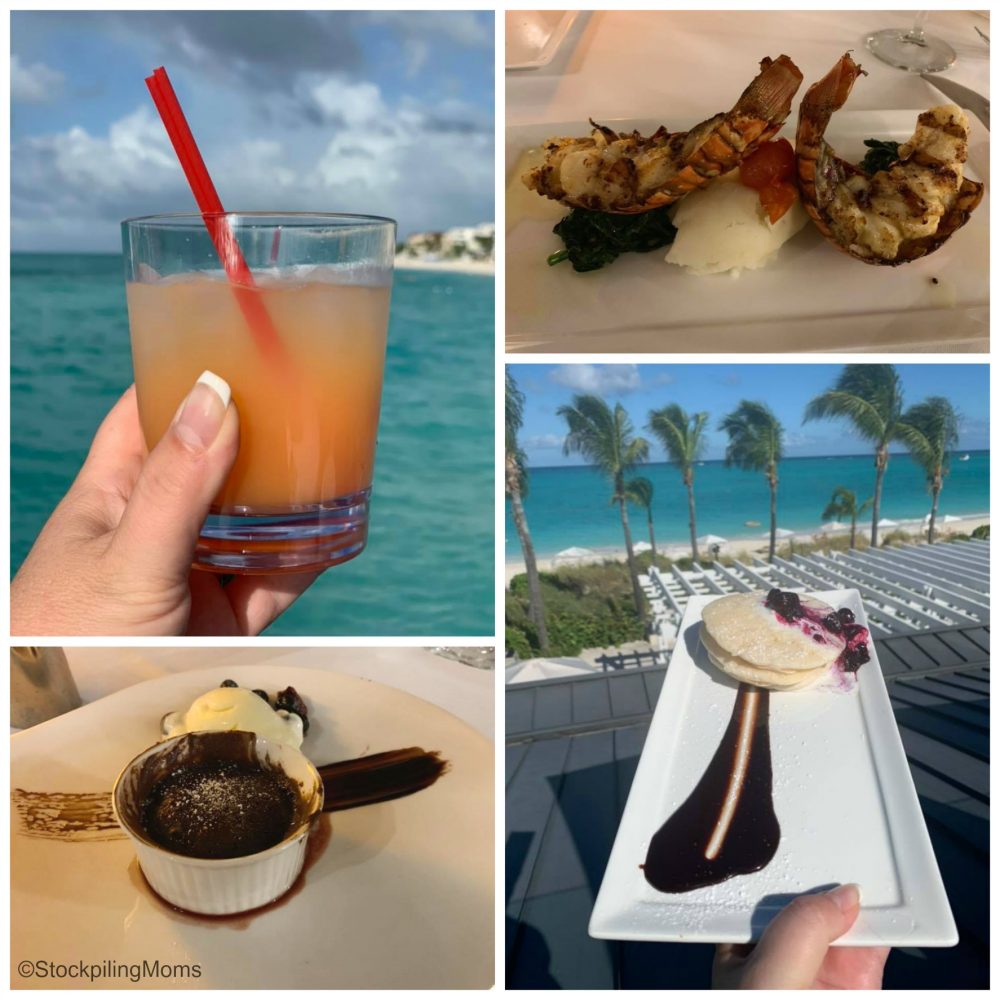 5. The food is UNLIMITED and delicious. As you know I am gluten free (Celiac) and I was able to enjoy the food all week long with no concern. They took special precautions and I never had a single contamination issue the entire week! There are 21 culinary restaurants and 15 bars serving unlimited premium spirits! There are also 3 swim-up bars on site. They also have free Coca-Cola soft drinks! We enjoyed 16 of the 21 restaurants while we were there. Our all-time favorites were Schnooners, Reflections (for breakfast), Sky (roof top with amazing views) and my son's favorite Bella Napoli for wood fired pizza. They even have 5 Star Global Cuisine and my favorite was the lobster special at Le Petit Chateau.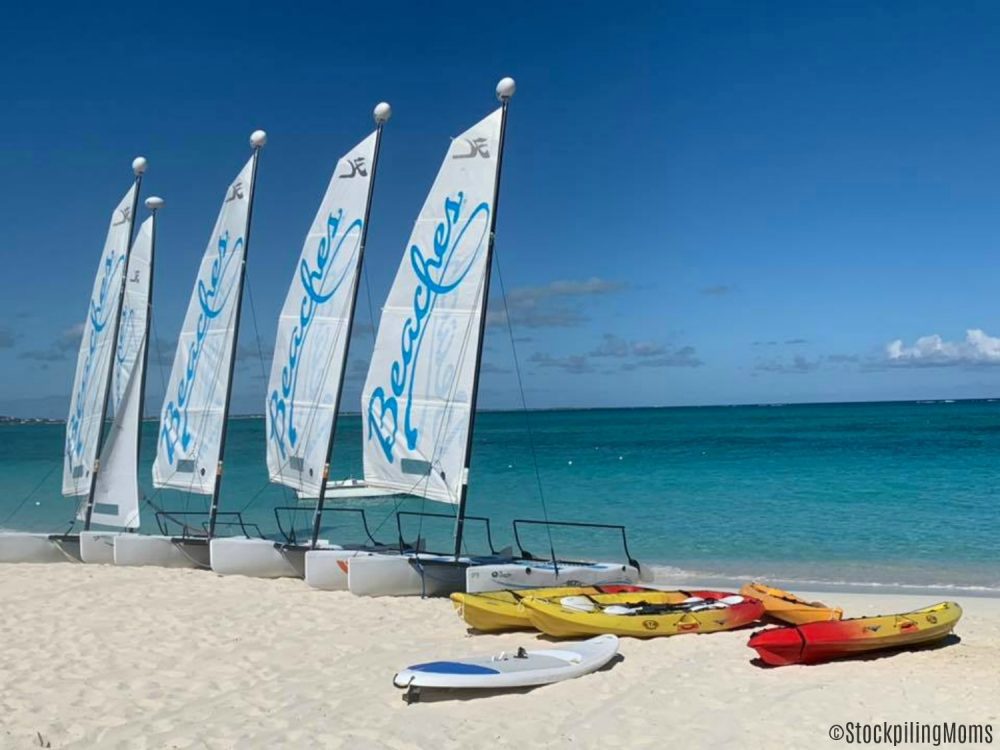 6. Unlimited Land and Watersports! We had the best time enjoying a variety of the free watersports that are available. We took a glass bottom boat and saw green sea turtles, bight barrier reef (coral gardens) and fed yellow-tail snappers. We also sailed on a Hobie Cat with a seasoned sailor and that was an amazing experience. They also offer kayaking, aqua-trikes, snorkeling, windsurfing and paddle boards. I can't forget to mention that they also offer Scuba Diving to amazing dive sites with renowned reefs, walls and wrecks. Everyone that I spoke to who dove loved it. They also have racquetball, beach volleyball, tennis, basketball, pool, soccer, exercise classes and water aerobics.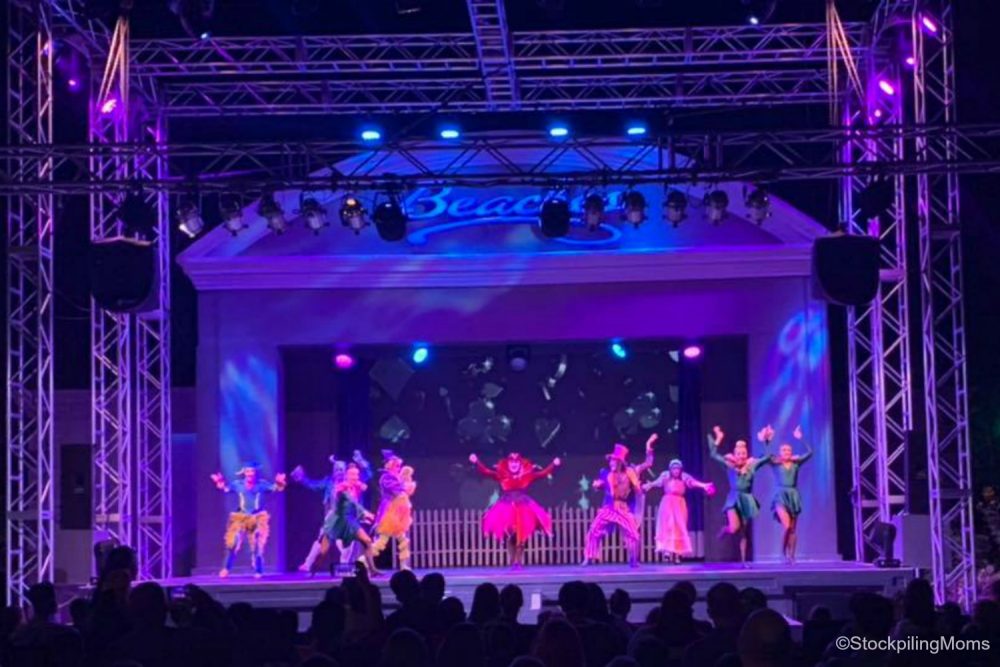 7. Entertainment and Nightlife was top notch. Each night they featured family friendly entertainment. The Alice in Wonderland Show was AMAZING. We also really enjoyed the Sesame Street Parade and Beach Party. Every night they give you a schedule for the next day. They had a reggae night, treasure island shows, culture night (with fire dance), movies, teen activities, bingo and so much more. I was really impressed with the quality and variety of the entertainment. You could easily go to something every day or just chill out by the ocean/pools.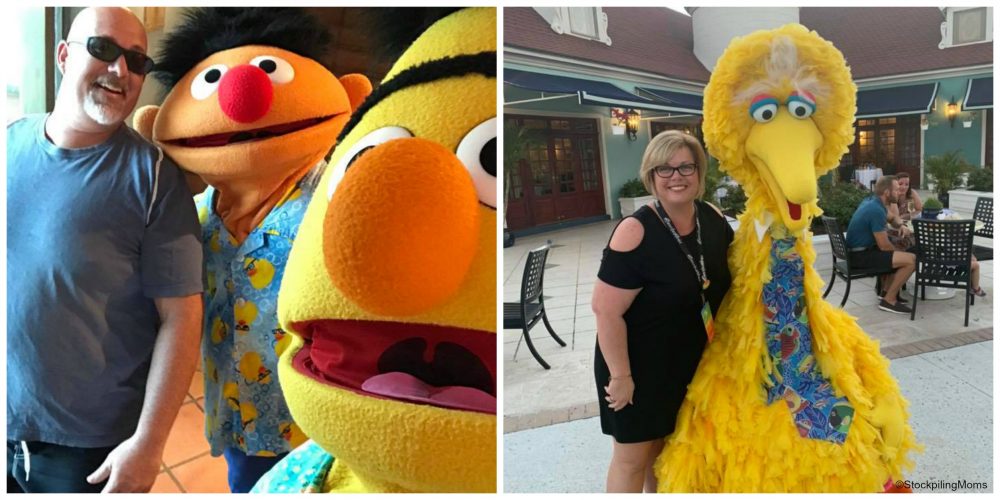 8. Sesame Street Characters are everywhere and of course who doesn't love them! Beaches has been in partnership with Sesame Street for 14 years. We had the opportunity to meet, play and enjoy the characters. My favorite was running into Big Bird and my husband took a selfie with Bert and Ernie. The Sesame Street Parade was AWESOME! Really one of the best parades I have ever seen in my life. The parade led to the Beach Party which had a great vibe!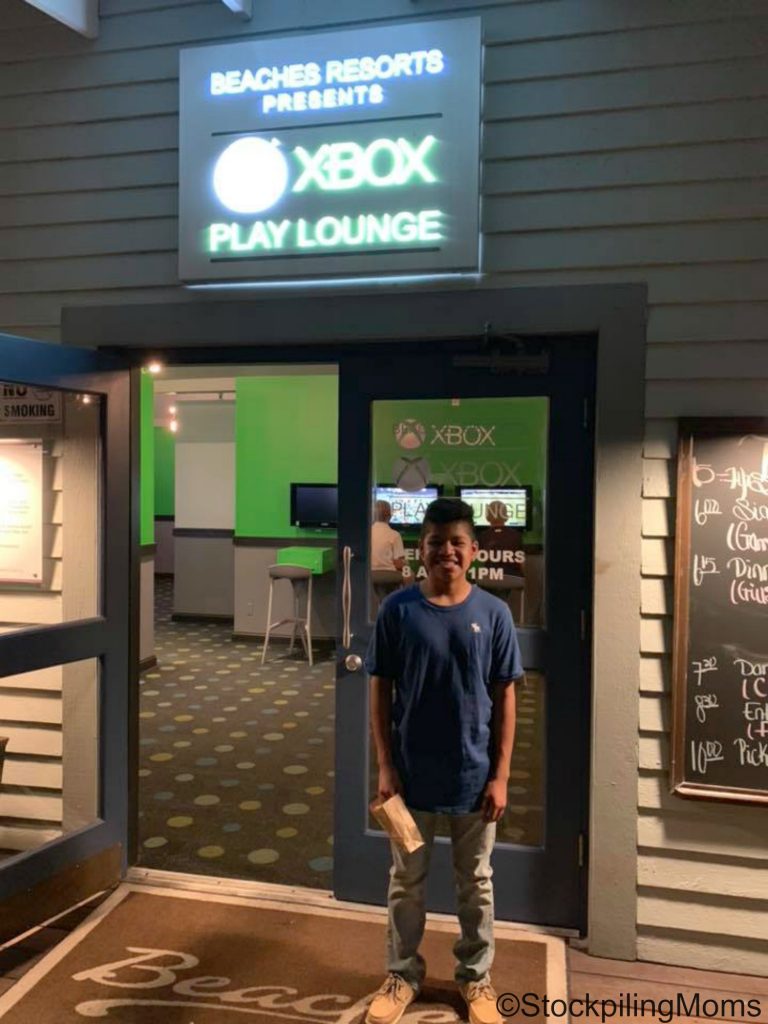 9. Kid Friendly – Beaches truly makes all kids, tweens and teens feel welcome. Beaches is the first resort company in the world to complete the rigorous IBCCES training and Autism Certification! They are proud to offer families with children with autism and other special needs specialized service, engaging activities and custom dining options so that all families may enjoy a memorable, award-winning Beaches vacation. We had the opportunity to learn about this special training while we were there. Peyton truly loved the XBOX Play Lounge, they have exclusive games, advanced multiplayer function and all the kids favorite gaming apps. They also have Liquid which is a tween/teen night club and Trench Town which is game room for teens only. They also have a supervised kids camp for the little ones.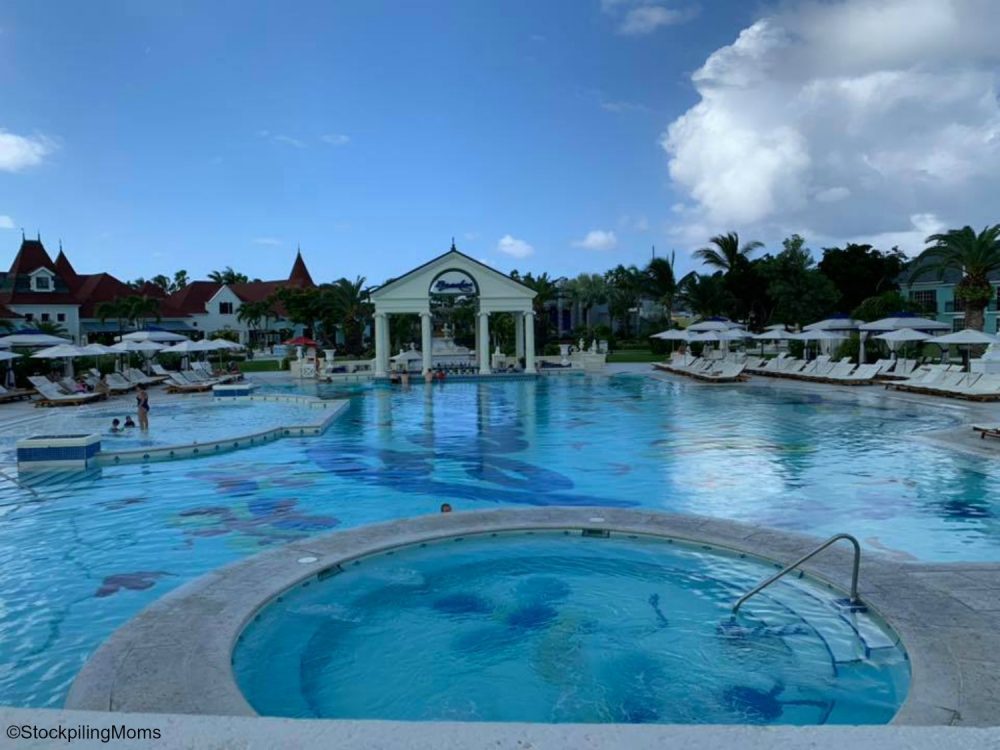 10. Relax, Unwind and Unplug – We had the most relaxing vacation at Beaches Turks and Caicos Resort. It is the perfect multi-generational family vacation where there is as much as you want to do or as little as you choose to do. It was a time for my family to unplug, relax and unwind. It was only an hour and 20-minute flight from Miami for us which makes the travel to and from Turks and Caicos easy. With no jet leg we experienced true island luxury from the second we arrived at the moment we departed. They even offer a departure lounge for those flying out after checking out. Beaches really thinks of everything. It is the ultimate all-inclusive vacation for families. We left feeling relaxed and enjoyed every minute of the luxury resort amenities.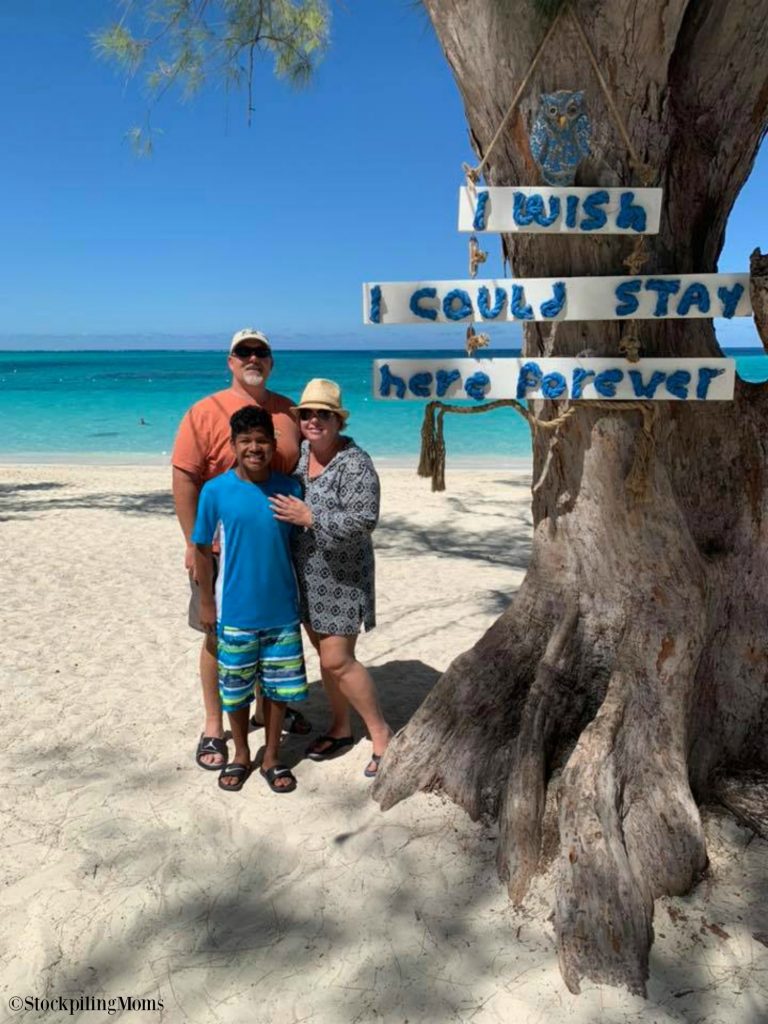 While we were at Social Media on the Sand Adam Stewart, the son of Gordon "Butch" Stewart, chairman and founder of the company spoke to us about the brand. Sandals which is an all inclusive for couples only started in 1981 based on the foundation that "all you need is love" They later opened the Beaches brand in 1997 which is an all inclusive for families. They are a privately owned company and they care deeply about their brand. You can tell when you are at Beaches because everything is top notch. There are no hidden charges and they have a huge repeat business which tells you why they are so successful. They are passionate, and their brand and it shows.
So, for all the reasons above this is why we loved our time at Beaches Turks and Caicos (and why this vacation now becomes the one to beat for all future vacations). This trip was nothing short of amazing. I loved sharing every moment with my boys. I left Beaches Turks and Caicos with a full cup. Vitamin Sea is so good for the soul. If you've never been to Beaches, I highly recommend this brand. I hope to return again soon.
If you decide to book a Beaches or Sandals vacation we do have an affiliate link to offer you to book through – HERE.
Disclosure: We were invited to 2018 Social Media On The Sand where we were provided our stay at Beaches Resorts. All opinions are 100% our own.
Melissa is a football and soccer mom who has been married to her best friend for 24 years. She loves sharing recipes, travel reviews and tips that focus on helping busy families make memories.